In which an "Amélie" superfan weighs in on the musical version of the film she's so obsessed with
When the movie Amélie first came out back in 2001, I, along with many others, was instantly smitten with the story of a young French woman and her magnificently odd imagination. In the film, we follow Amélie from her days as a shy, lovingly offbeat child to a shy, lovingly offbeat adult living in the Montmartre section of Paris. When the grown-up Amelie (played by the gorgeous and talented Audrey Tatou) finds a treasure box time capsule in her apartment then returns it to its rightful owner, it kicks off her series of good-natured deeds. Amélie has recently been given its own stage version, led by Hamilton actress Phillipa Soo.
Filled with vivid imagery, a whimsical plot, and an endearing cast of characters, Amélie has always been one of those movies that gives me solace. It is comfort food in the form of a film — a warm hug to anyone who has ever felt strange and alone in the world, but with a head full of wonder and a heart full of longing.
My history with the Amélie movie has been slightly obsessive. I went through a phase where I watched the movie EVERY. SINGLE. NIGHT for over a week. Though I surprisingly never got Audrey Tatou's adorable haircut, I did make a romantic gesture of giving a guy I liked an Amélie-themed mix CD, complete with a photobooth picture strip of me posing in a Zorro mask. What can I say? I'm a ROMANTIC.
Last year, I was able to visit Paris for the first time, where I made sure to visit Montmartre — and in particular, Café des 2 Moulins, the very restaurant where Amélie works in the film.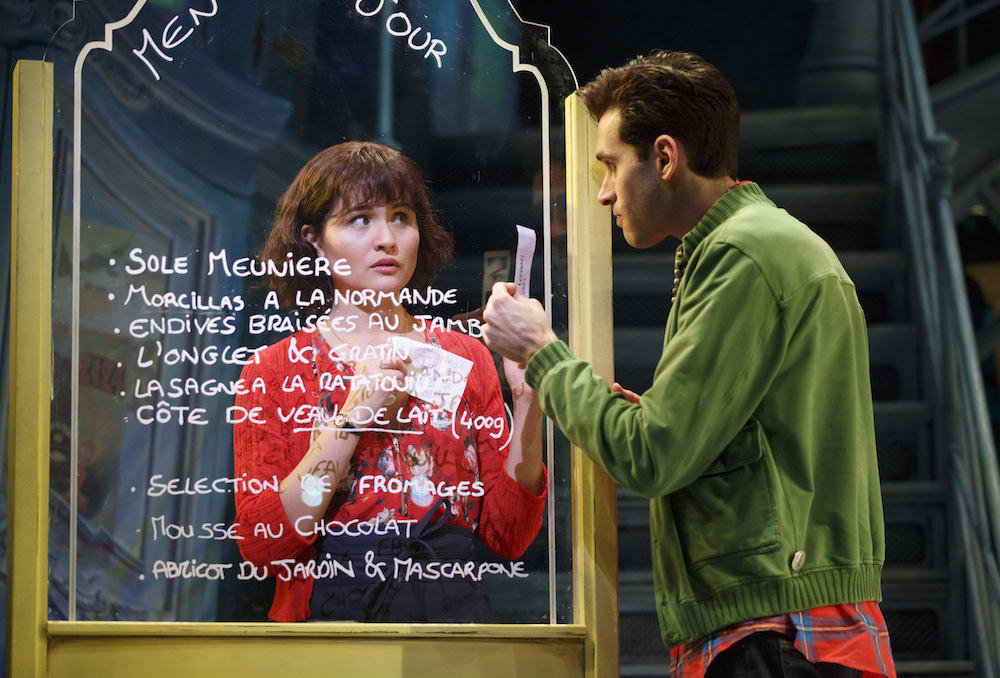 Whenever there is news of a beloved movie getting a reboot or turning into a musical, it can make a superfan nervous. So, when I first heard there was going to be a musical of Amélie, I was instantly curious as to how the movie would translate to stage, from a French film into an English musical. Phillipa Soo, who played Eliza Schuyler in the Broadway hit Hamilton, was set to play Amélie, so I knew that was a good sign. It was confirmed when I saw Soo first step onstage as Amélie — I had to do a double take because I thought she was Audrey Tatou! My eyes seriously had to adjust.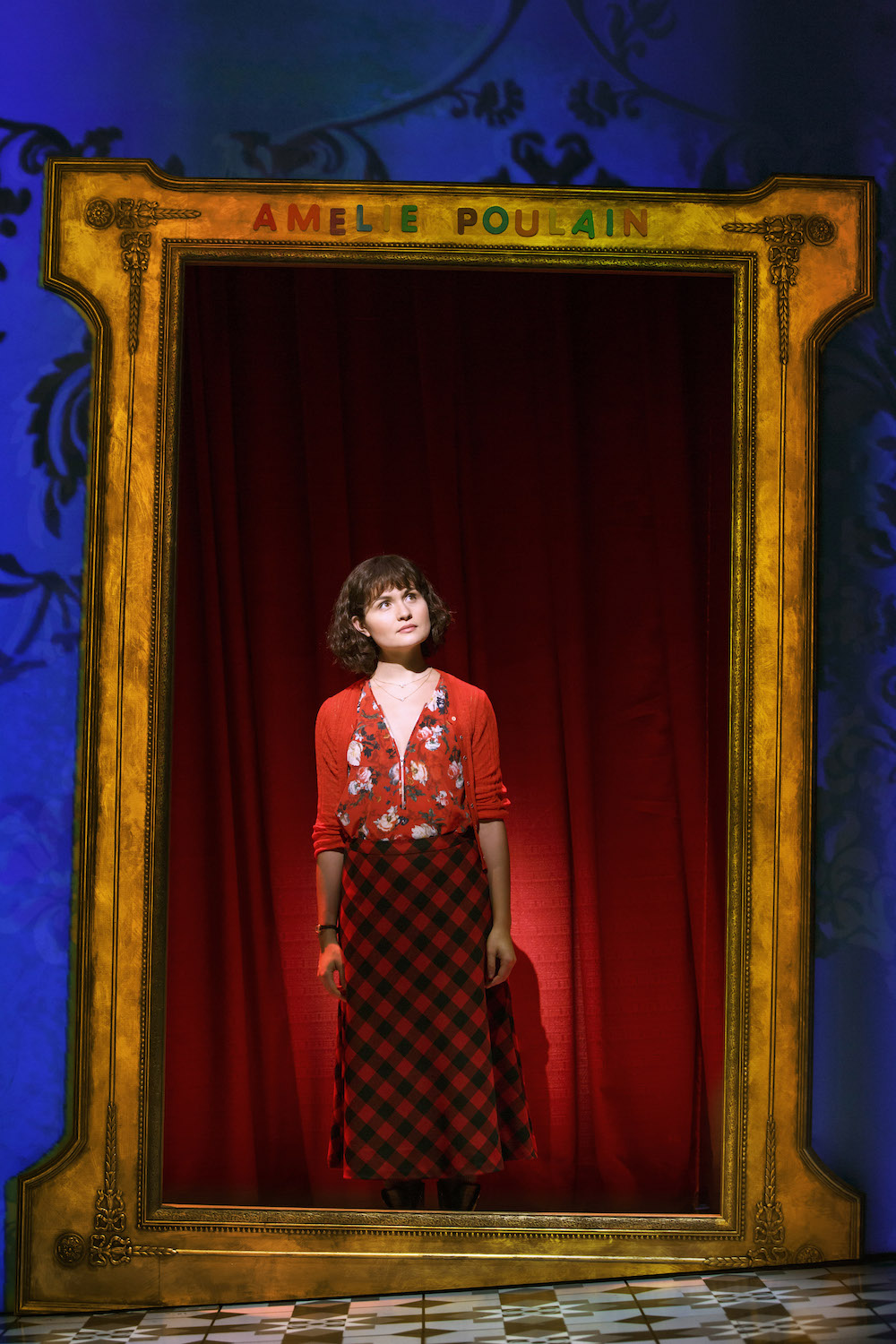 When you think about it, the Jean-Pierre Jeunet-directed film was ideal for film-to-stage adaption. So much, in fact, that I'm surprised it is only happening 16 years later. The aesthetics alone prove this was made for a live audience.
In the movie, Amélie is always seen wearing red, perfectly complementing her rainbow surroundings. Along with crimson hues, rich primary colors like greens, yellows, and blues saturate the scenes, constantly competing for the viewer's gaze. The film's costumes, which were designed by Madeline Fontaine (she also costumed the recent Jackie), embodied Amélie's dreamy spirit. There was never a neutral seen in our protagonist's closet. Soo's portrayal of Amélie, dressed in a red floral print top and a black and red checkered maxi, is proof that print mixing can be a gesture of the Divine.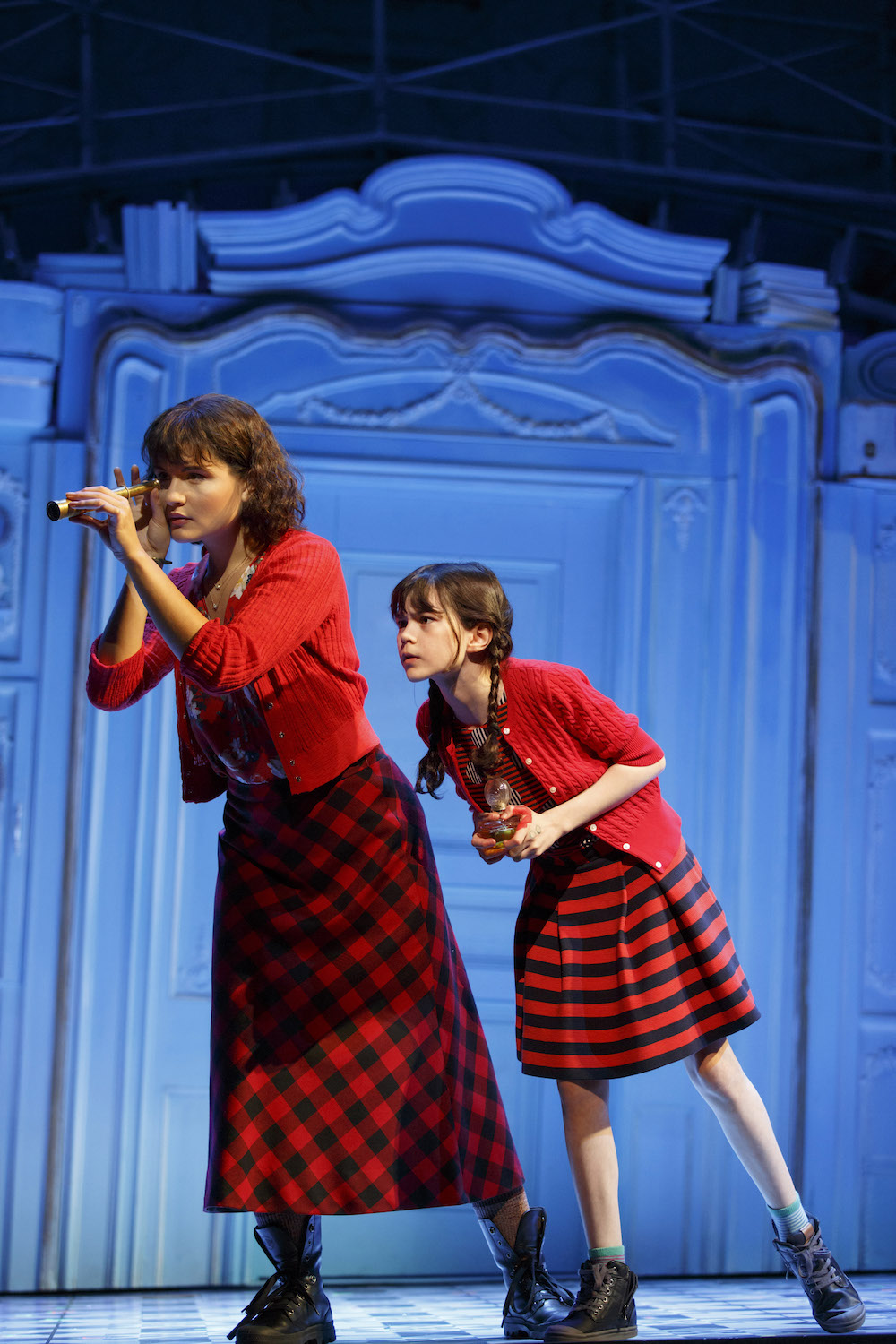 Because the film's set design (created by Marie-Laure Valla) is also so colorful and quirky, this was another visual reason why a stage version made sense. Tony Award winner David Zinn was behind both the scenic and costume design, paying homage to both Fontaine and Valla's work brilliantly.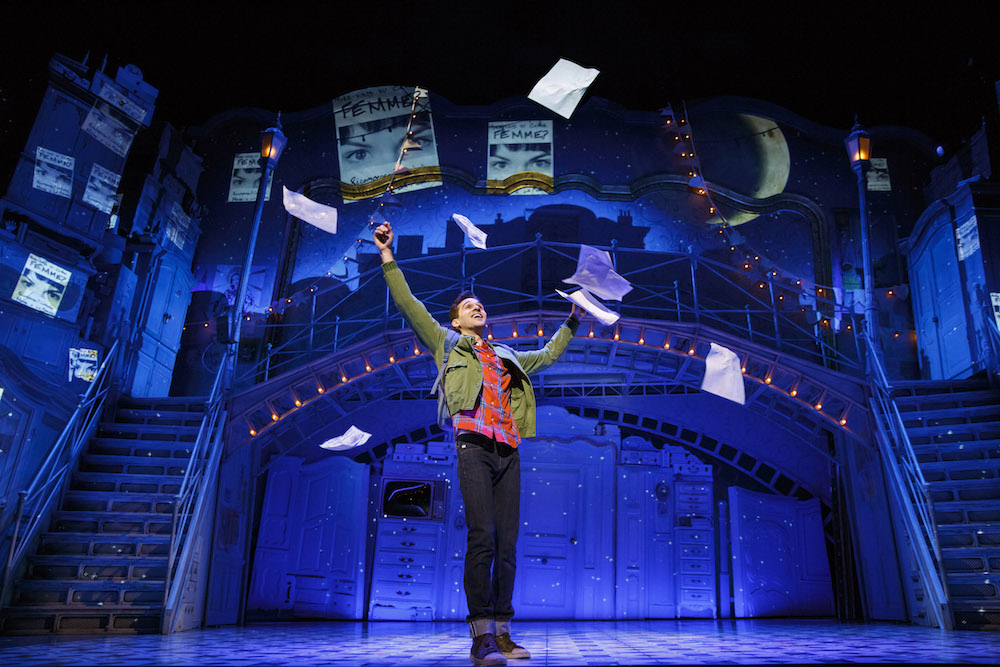 While much of the musical was similar to the film plot, there were specific scenes that became 10 times more magical when brought to the stage. For instance, Amélie's pet goldfish, Fluffy, stars in his own musical number, and the globe-hopping, runaway gnome that lived in Amelie's father's backyard had one as well. Even the accidental death of Amélie's mother managed to transform well into a comedy rather than a tragic scenario. Then there were completely new sights to take in, like the hilarious dream sequence with none other than "Elton John."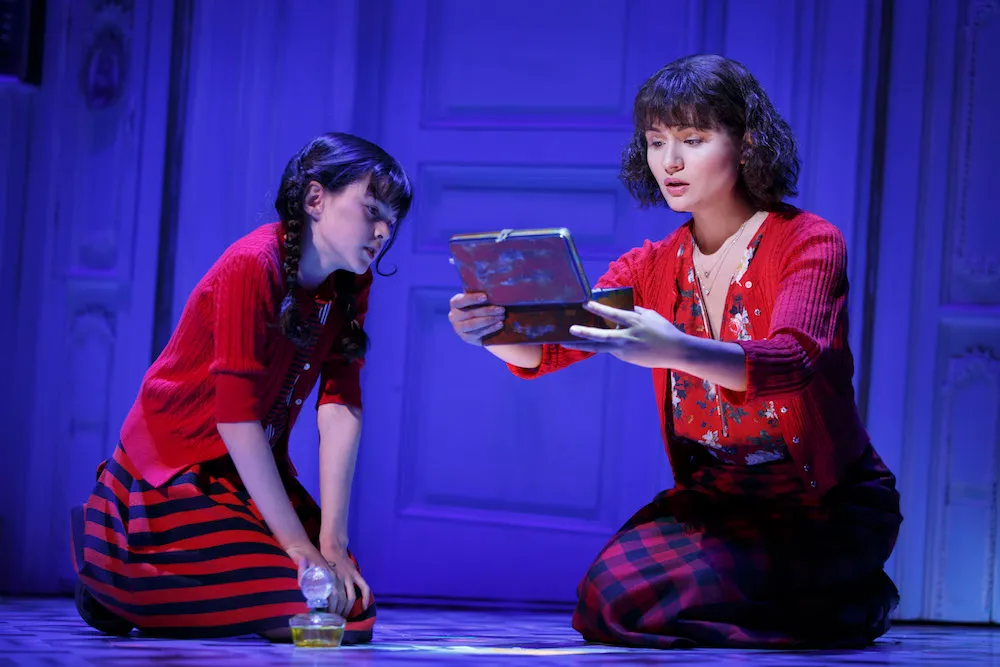 Even if you aren't a musical theater nerd, fans of Amélie should definitely consider seeing the musical adaptation. Get lost in the brand-new world of our favorite French heroine for a couple of hours.
You can watch Amélie, A New Musical at the Center Theatre Group in LA until January 15th, and at the Walter Kerr Theatre in New York starting March 9th.