In defense of Hallmark movies, which are getting me through the holidays after a rough year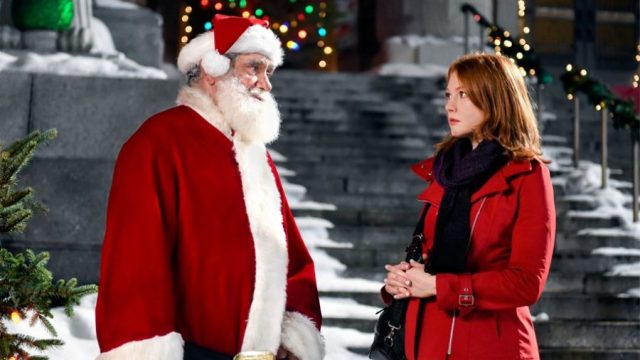 The plots invariably follow one of these themes: High school sweethearts reunite, strangers meet and have an instant connection, opposites attract, a character returns to their hometown, people pretend to be someone they're not. And let's not forget the one where a free spirit and an uptight workaholic get stranded in an elevator together and realize they're soulmates.
That's the magic of Hallmark Channel movies — those happy, sappy, over-the-top romantic flicks you find yourself watching on a random Saturday afternoon. And with the holiday season in full swing, Hallmark is spreading good cheer and festive merriment the best way it knows how: By giving us a solid block of quality holiday-themed movies. In fact, these movies are such an important tradition that the network even dubbed the season "Countdown to Christmas" and have filled our DVRs to the brim with new movies and classic holiday favorites.
If my own DVR is any indication, my obsession with Hallmark Christmas movies runs deep in my soul. I've got 50+ movies waiting for me, and I plan to devour them over my holiday break. I can just feel the relaxation kicking in already. But seriously, I started watching them last year and completely fell in love with them. A few months later, I downgraded my TV package, only to realize that I no longer had the Hallmark Channel. A bit panic-stricken, I re-upgraded right away. Apparently, I couldn't live without getting my fix.
In a way, for me at least, these movies are the perfect form of self-care. This year, we all deserve a momentary distraction from the events happening around us.
2017 has been marked by one political storm cloud after another, multiple mass shootings, white supremacist violence, and far too many men behaving very, very badly.
Our personal and political lives have us all so stressed out. These movies can be a way to press pause on the negative things around us, if only for two hours.
Now, there are those who will roll their eyes and deride these films as being nothing more than one giant fluff fest of cheesetastic proportions — but I feel sorry for those bitter souls. Yes, they are fluff, but that's the whole point.
If people could embrace the spirit of Hallmark movies, they'd see the redeeming value. The beauty of these movies lies in their simplicity and in their ability to transport us to a happier place. They're silly, sure, but they take us out of our heads and let us tune out all the noise for a bit.
I certainly don't mind escaping to a place like Europe where I'll meet a handsome stranger who turns out to be a prince. (Just watch A Royal Winter — you'll see what I mean.) Or maybe you're in the mood to watch two strangers get stranded together during a snowstorm on Christmas Eve? Try The Flight Before Christmas. For those looking for a holiday movie reminiscent of Back To The Future, there's always Journey Back to Christmas. And, of course, any fans of '80s classic Mannequin will surely get a kick out of Holly's Holiday.
So think of me on Christmas Eve, all curled up in front of the TV, getting lost in the winter wonderland of a Hallmark Channel romance. I hope you'll give yourself the same gift this year.