The most devastating images from the Southern California mudslides
Another natural disaster has wreaked havoc in Southern California, specifically the Montecito area. Following last month's wildfires, which forced tens of thousands to evacuate their homes, dangerous mudslides have now flooded the area. According to CNN, there are 15 reported fatalities, and others are missing. BBC adds that around 163 people were taken to the hospital, at least 50 people were rescued, and approximately 300 residents of the Romero Canyon neighborhood are trapped in their homes.
Mudslides are caused by heavy rains. In this case, Southern California was experiencing its first rain in several months. As BBC explains, grounds were still scorched from last month's wildfires, so when the rain came into contact with the burned ground, a mudslide formed.
The BBC also notes that, according to the Federal Emergency Management Agency, the risk of flooding is much higher in the five years following a wildfire. And, according to the the National Weather Service, "Recent burn areas will be especially vulnerable where dangerous mud and debris flows are possible."
Oprah, whose property was affected by the mudslides, shared three short videos from her home. One of them shows how deep the mud is in her backyard.
Ellen DeGeneres shared an image of the flooded freeway that runs through her neighborhood in Montecito. "This is not a river. This is the 101 freeway in my neighborhood right now," she tweeted. "Montecito needs your love and support."
NBC Nightly News shared a video of a crew rescuing a 14-year-old girl from the rubble. She was reportedly trapped for more than six hours.
Good Morning America sent a drone through an area that had a mandatory evacuation.
And CNN shared a video of a dog helping firefighters search through the debris in Montecito.
Many other images emerged of the devastating mudslides.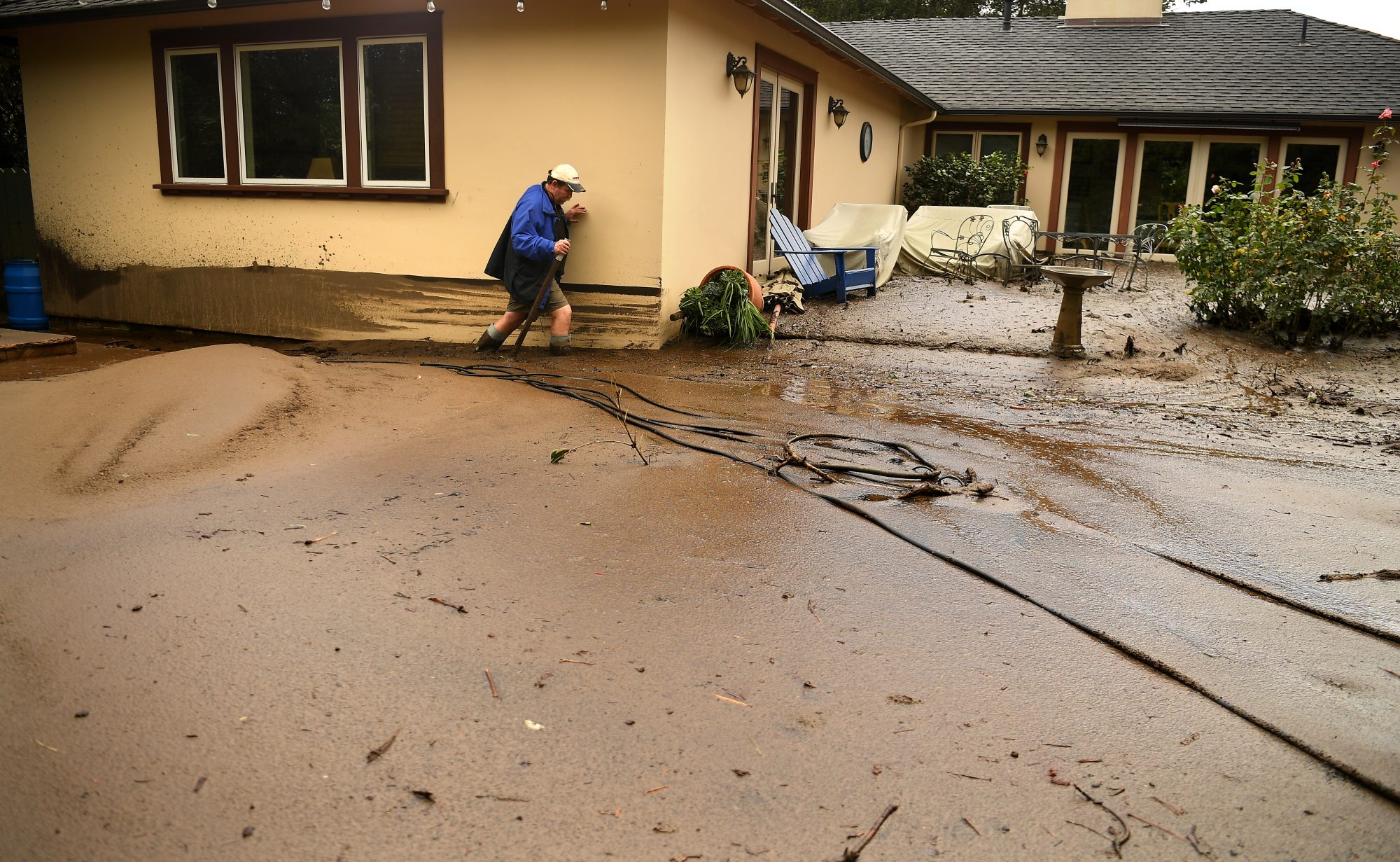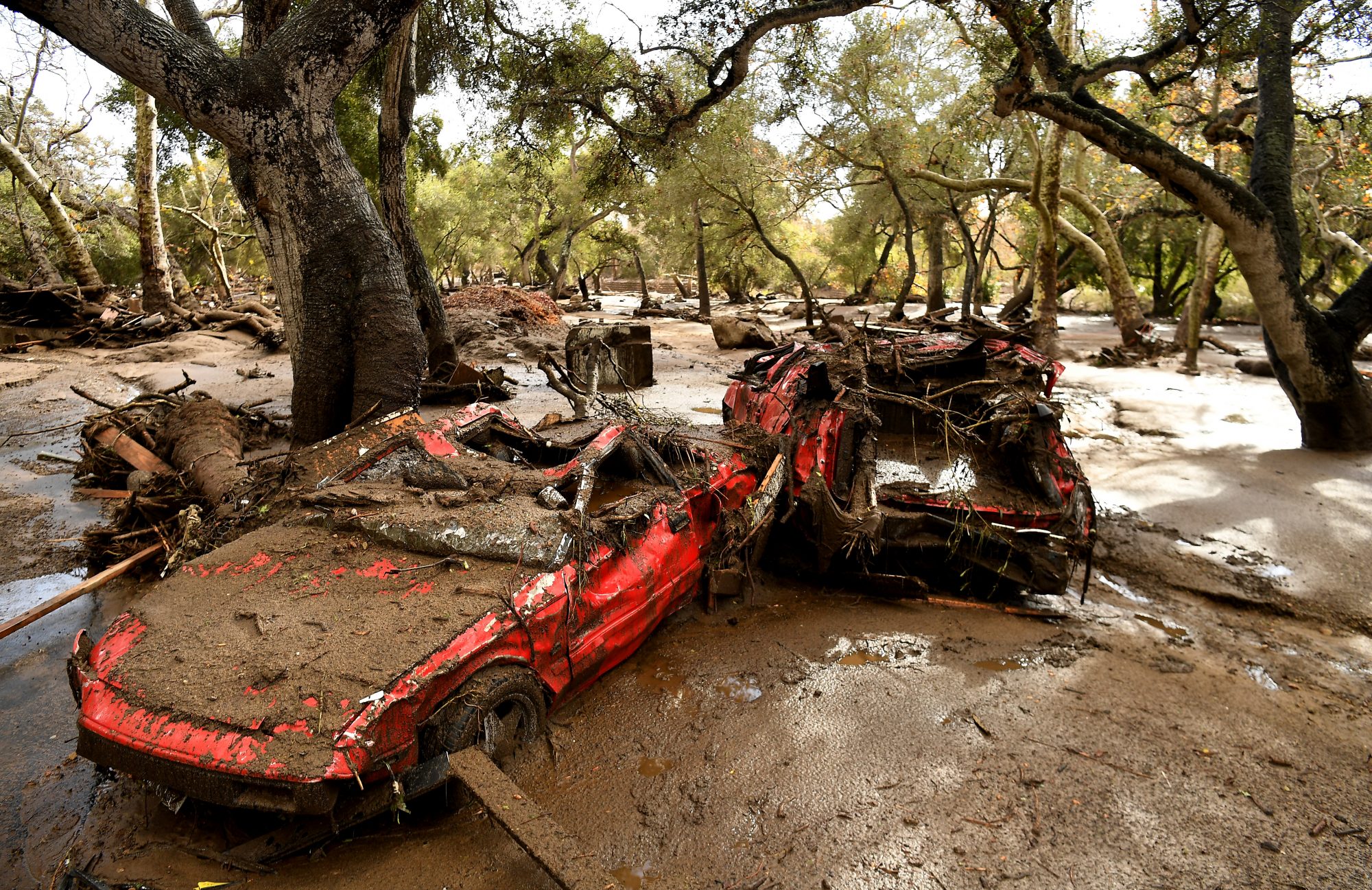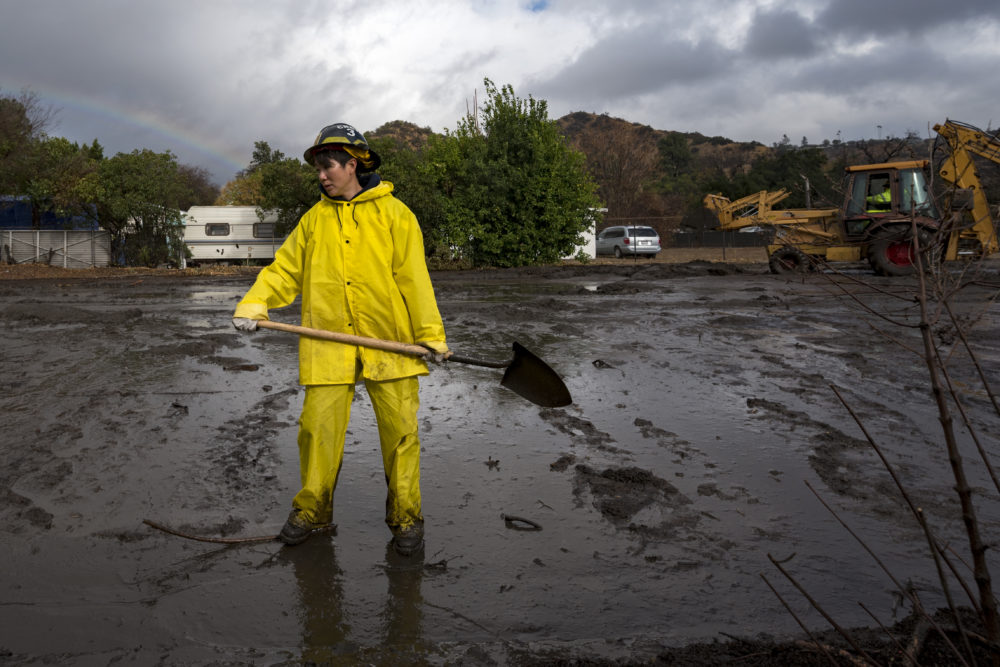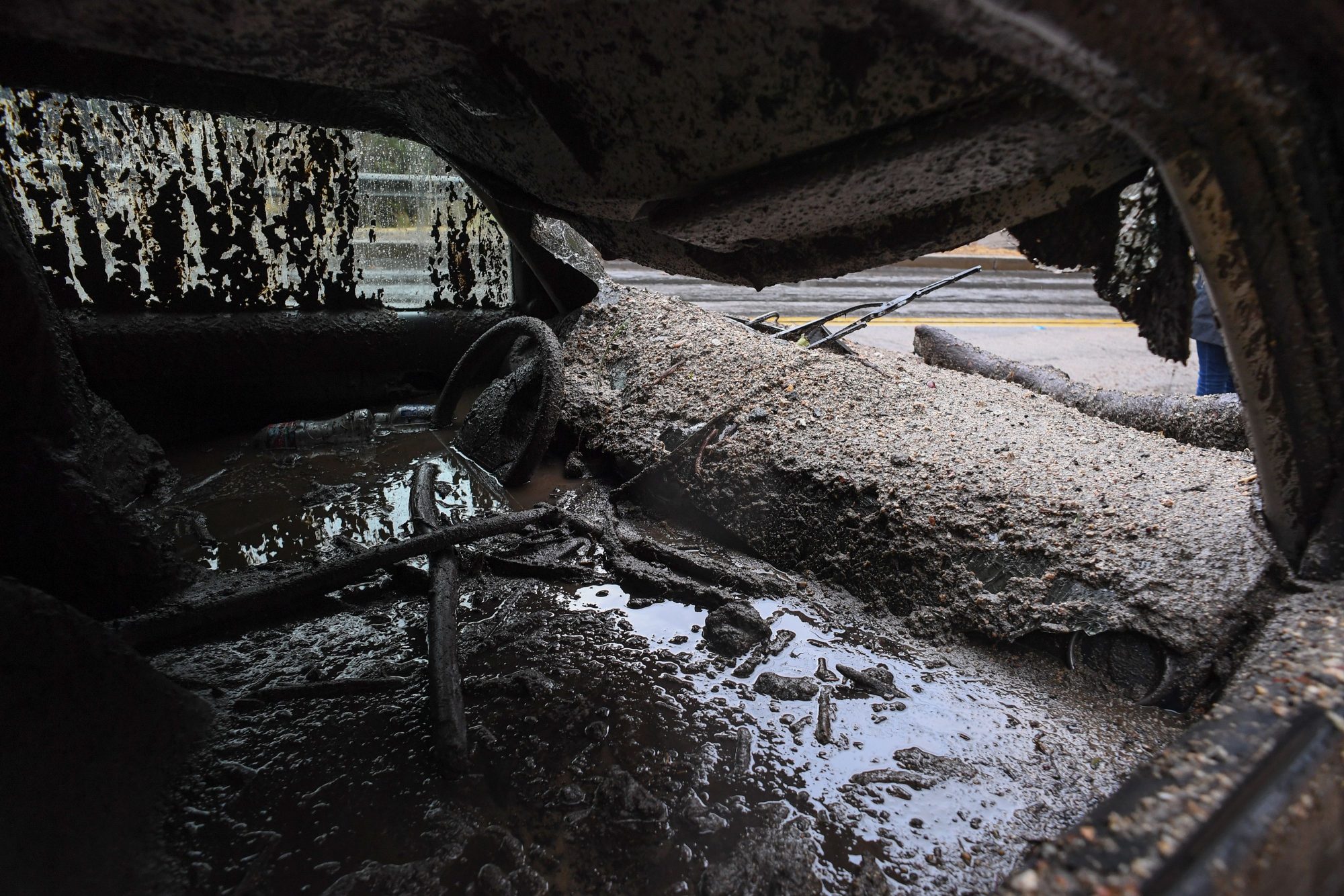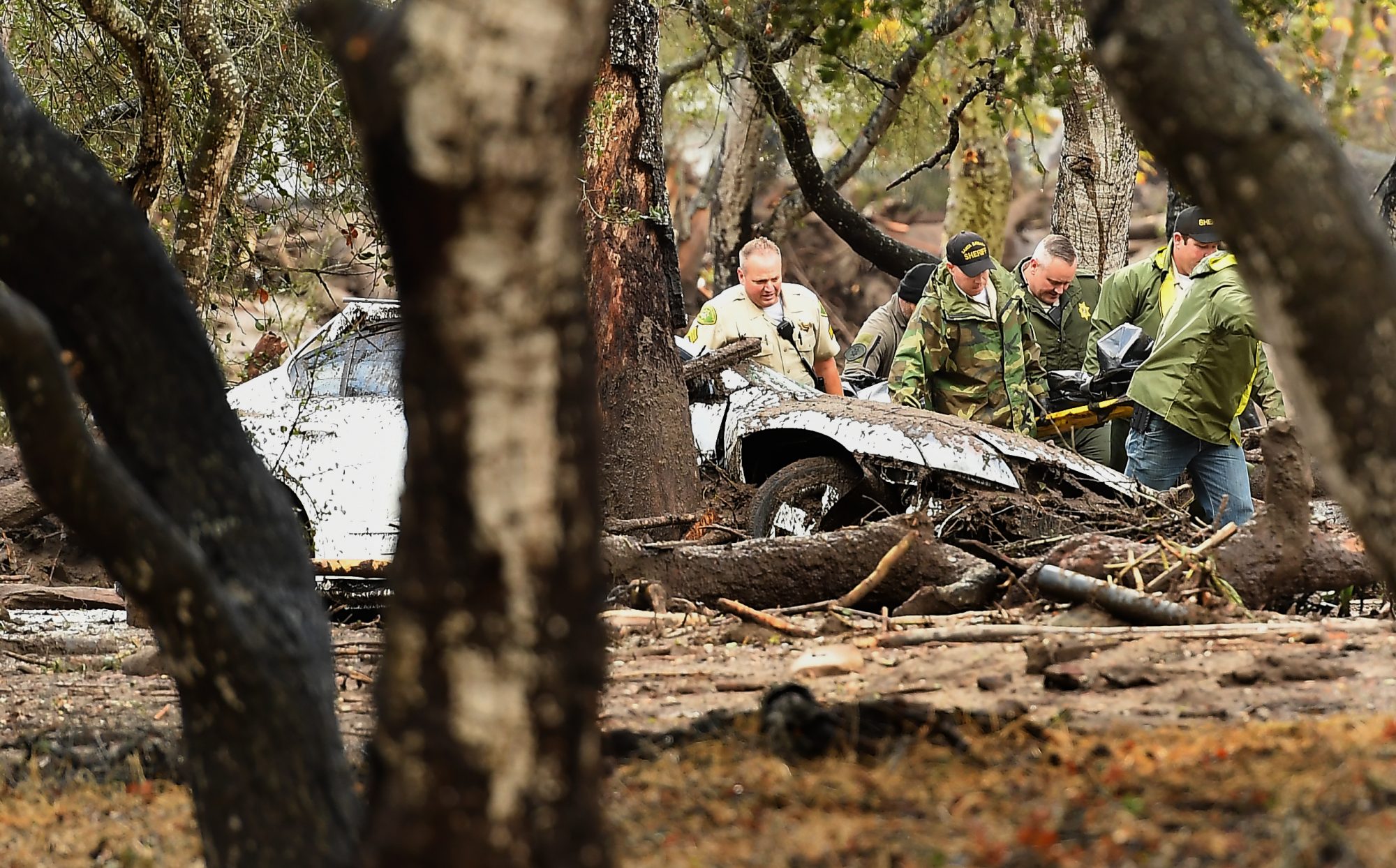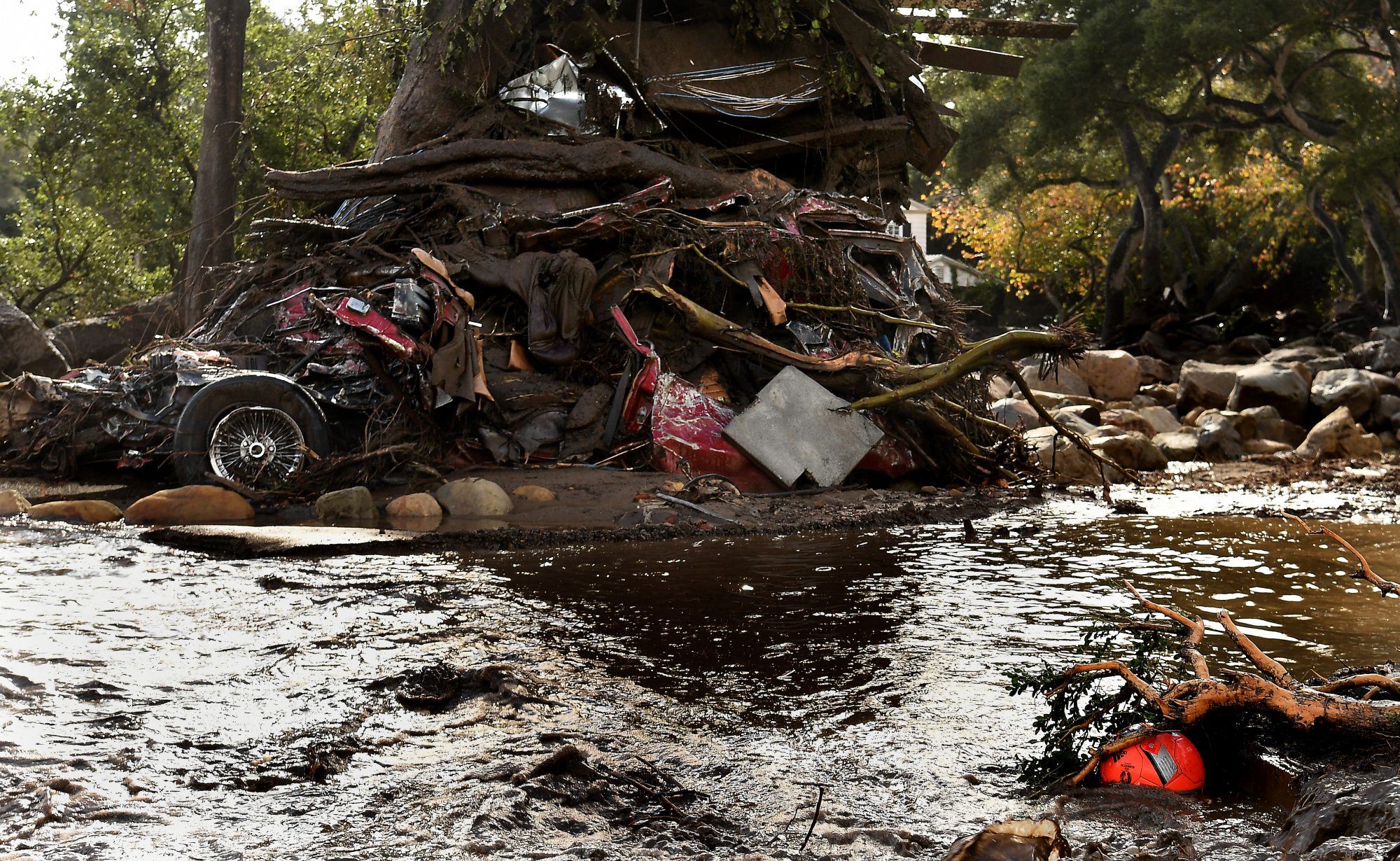 We hope that everyone in Southern California stays safe, and we'll update readers on how to help victims of the mudslides.