This illustrator is shedding light on queer characters in science-fiction books
One of our favorite distractions of the day is scrolling through social media or online shops for more artists to support. Our latest illustration crush: New Zealand-based Laya Mutton-Rogers (aka Laya Rose), who creates amazing works featuring queer characters. We're especially glad we found her because we're always looking for more female-authored comics and science fiction stories with characters that represent a wide variety of backgrounds.
When it comes to queer identity, pop culture can play a huge role. Seeing queer characters that are in TV, movies, books, and visual culture at large can often have a huge impact on someone realizing their identity (or even someone who has felt alone in their experiences).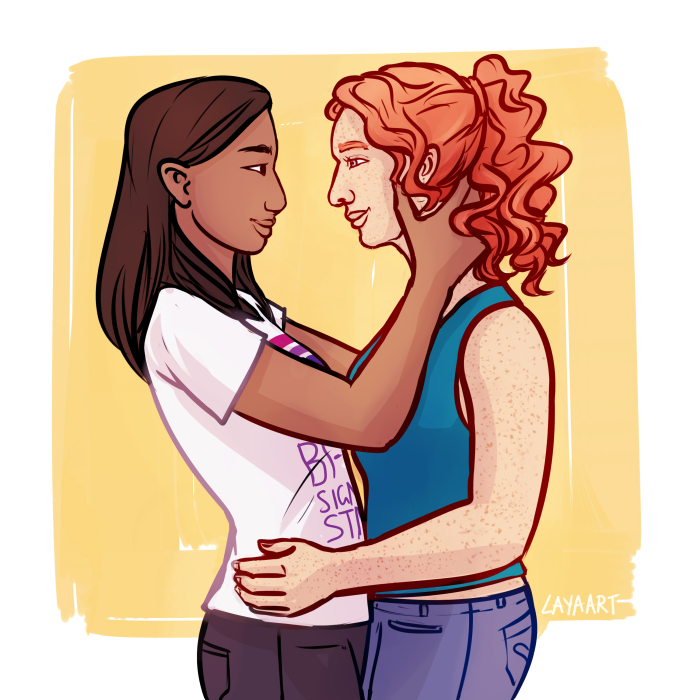 Thankfully, Laya Rose has started a series featuring queer characters based on some of the books she loves.
"A lot of them I've always wanted to do fan art for, but never gotten around to it," the creative told HelloGiggles in a n email. "A significant number of the books I've chosen are self-published, and adding some (slightly) more known books like The Abyss Surrounds Us and Radio Silence helps introduce people who've only heard of those to all the even lesser known books!"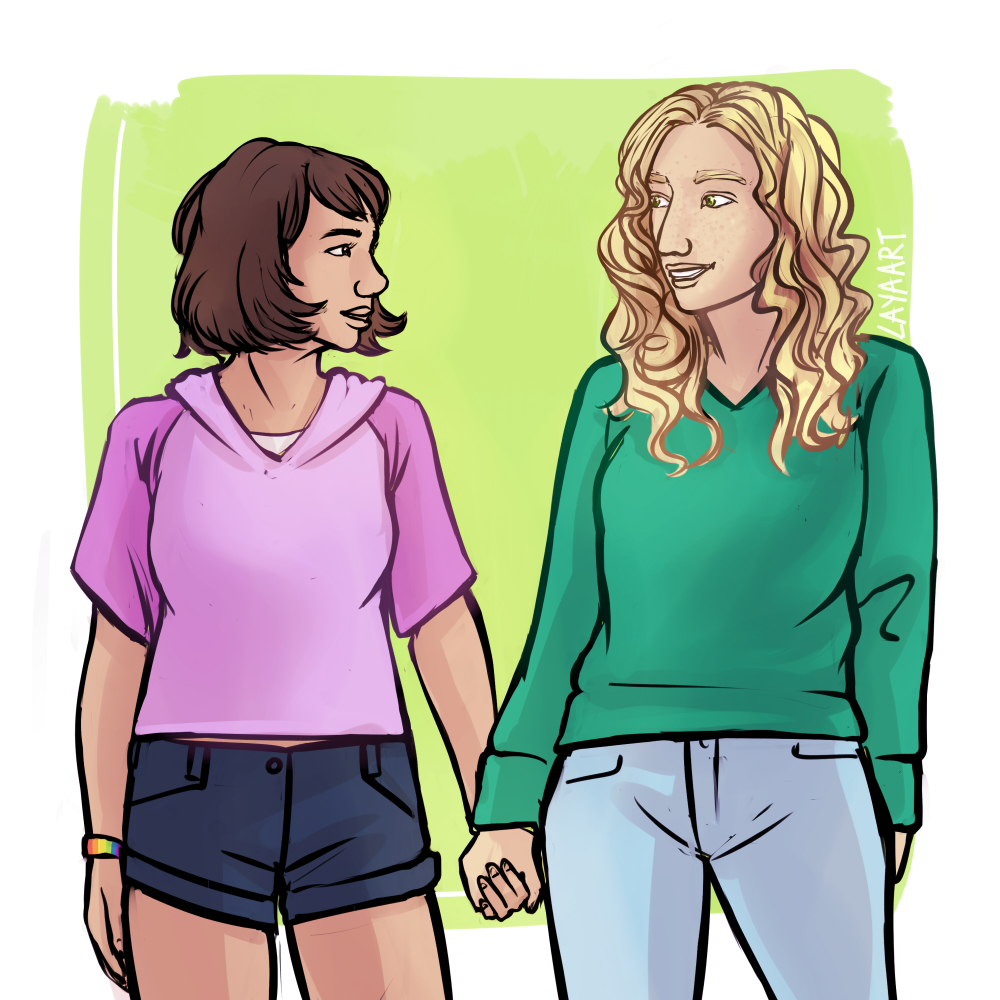 For the series, she wanted to make sure that she included a range of characters.
"I'm also making a point to include books/characters with wlw [women-loving women] who don't have a love interest (it's not all about ships!), as well as characters of color, trans, disabled, polyamorous and ace characters, and ownvoices books."
We love the portraits on their own — we would totally hang them on our wall! — but they're part of the artist's larger mission: To help others find more books with queer characters to read.
"I usually try to do full illustrations or scenes from the books, which takes a lot more time and thought," Laya Rose told us. "But having a simple format means I can draw them quickly and easily, and making them part of a linked series means if someone likes one of the books, they can find the thread of tweets or Tumblr tag and find all the others — I've had so many people thank me for introducing them to books they hadn't heard of!"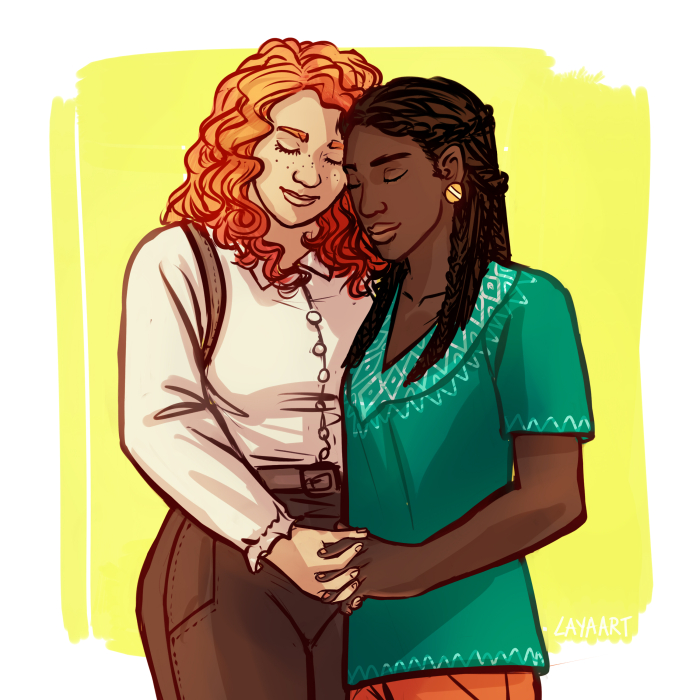 We're also swooning over this San Junipero illustration based on "Black Mirror" (if you haven't watched the episode, you totally should).
If you've fallen in love with these illustrations as much as we have, check out the artist's shop on Society6.