Donald Trump apparently hired undocumented immigrants to help build Trump Tower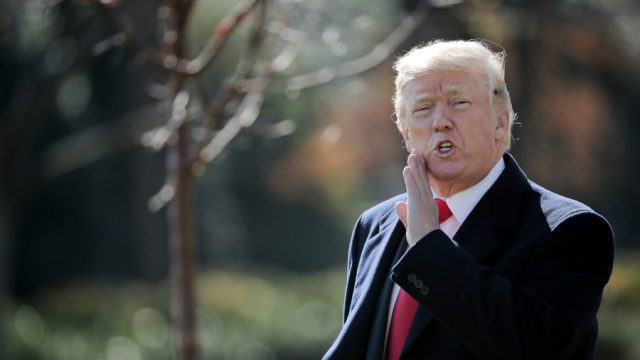 Newly released court documents show that Donald Trump, who has advocated for the deportation of millions of undocumented immigrants, used illegal immigrant workers to build Trump Tower in 1980.
According to The New York Times, Trump hired 200 undocumented Polish immigrants to get the job done. The construction workers worked 12-hour shifts and were paid $4 per hour to clear the construction site. They were not given safety equipment, and in 1998, the workers and their contractor brought a class-action suit against Trump, who paid $1.375 million to settle out of court.
The terms of the settlement are in court documents released in November in response to a 2016 motion by Time Inc. and the Reporters Committee for Freedom of the Press. Trump also allegedly hired a unionized group of demolition workers to help on site, who mocked the Polish workers.
"They told me and my friends that we are stupid Poles and we are working for such low money," Adam Mrowiec, one of the Polish workers, testified.
Trump testified that he did not know that undocumented workers were helping at the demolition site, but the workers' lawyer countered that Trump had threatened to have the men deported.
Trump's presidency has been defined by a tough stance on illegal immigration. His immigration policy, which he enacted in February, targets 11 million undocumented immigrants for deportation. The president also ended DACA in September, removing legal protections for undocumented immigrants brought to the U.S. as children. And Trump recently tweeted criticisms of Senate minority leader Chuck Schumer and House Democratic leader Nancy Pelosi, saying that "they want illegal immigrants flooding into our country."
https://twitter.com/udfredirect/status/935513049729028096
We're not surprised to hear that Trump treated these construction workers poorly, given his attitude toward and hateful rhetoric about immigrants. But Trump's hard-line stance on illegal immigration is hypocritical for someone who once employed — and underpaid — undocumented workers. If the newly unsealed lawsuit reveals anything, it's that Trump has always treated immigrants unfairly. And if history is any indicator, his attitude probably won't change.