Illamasqua is releasing a makeup collection fit for a May Queen
Cosmetic company Illamasqua's newest offering is a collection of makeup fit for a queen…a May Queen, that is!
The British beauty brand pays tribute to the royal women of folklore and mythology through their upcoming release, the May Queen collection. The goth-friendly makeup company is doing a light, fresh, but still edgy line that captures the spirit of growth and renewal that represents the spring season.
Illamasqua is unafraid to take a stand when it comes to politics and activism, but right now they're looking inward and to nature's spirit of change and rebirth for inspiration.
Pre-Raphaelite heroines no doubt influenced the collection's aesthetic.
https://www.instagram.com/p/BTZOe-HBu48
The May Queen of legend is ethereal and earthy at the same time. She's represented across myth and legend from Persephone, the Greek goddess of spring, to the Empress card from the tarot. Cultures around the world celebrate the motherly spirit of the season. The Brits of Illamasqua are certainly familiar with fairy queen Titania from Shakespeare's A Midsummer Night's Dream. The May Queen even gets a shout out in Led Zeppelin's classic jam "Stairway to Heaven."
Bow down.
https://www.instagram.com/p/BTUfEHLhPIE
From what we can see of the teaser images, there are shimmery shadows in rose, purple, and metallics. There's what appears to be a holographic or prismatic highlighter, maybe a gloss? We see two lipsticks, a peach and a rose that embody the blooms of spring. Maybe more? The May Queen is certainly mysterious!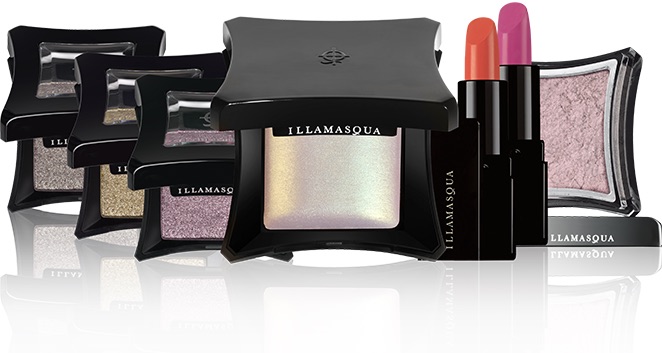 We love the looks of these products and can't wait to learn more! Sign up at Illamasqua's site to be among the first to know when the collection is in full bloom.
Buy the Illamasqua May Queen collection starting May 4th online and at Sephora.