Ilana Glazer employed Tony the Tiger to encourage voter registration in an important Instagram post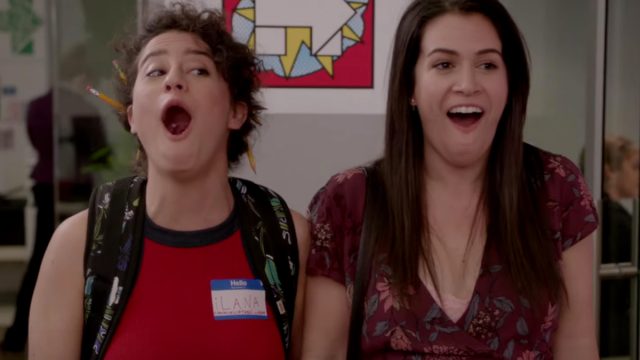 Ilana Glazer of the gloriously carefree and incredibly relatable Comedy Central series, Broad City, is no stranger to getting political — whether she and her equally flawless comedy partner, Abbi Jacobson, are making a statement through humor, or Ilana herself is speaking out against social injustice on Instagram:
https://www.instagram.com/p/5hWYTOt6qy
With the Presidential election just barely more than a month away, it is imperative for eligible young people to register to vote ASAP.
This is especially the case considering MTV Elect This surveys have found that Millennials will very likely decide who is sitting in the Oval Office come November.
https://www.youtube.com/watch?v=lJgM4_C3gvE?feature=oembed
Broad City has never been shy about fangirling over Hillary Clinton, but earlier today, Ilana got very serious about voting -- with some help from our fave cereal icon.
https://www.instagram.com/p/BK6IAiFD0N3
In her caption, Ilana writes:
"I wanna catch your eye, so this is me as Tony the Tiger on Snapchat."
The comedian continues to implore her followers to visit iwillvote.com to quickly register to vote, while explaining the danger of a Trump presidency — especially to those who assume Hillary will win, so why vote for her?
"A vote for anyone but [Hillary Clinton] is a vote for Trump and what he stands for... Copy and paste and go to the website and do the thing, and then vote on election day for what you know is right."
Along with Ilana, we encourage you to visit iwillvote.com, register, and consider the gravity of this election.
After you register to vote, fill out this super quick survey for People magazine that examines who Time Inc readers are voting for, and why. Plus, you'll get a 20% off discount code for the People Shop!