Ilana Glazer from "Broad City" low-key got married, so, surprise!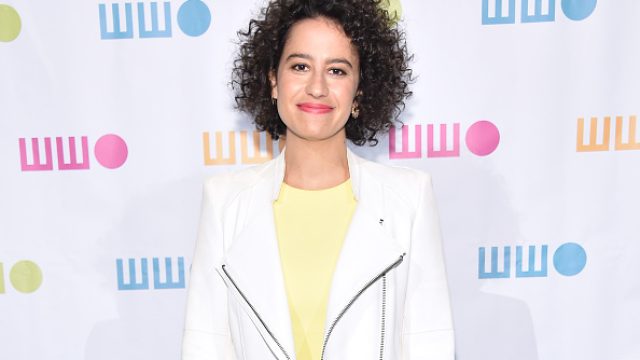 Spring means new love, old love, and generally just love. And since it's right around the corner, it comes as no surprise that more couples choose this season to tie the knot. What isn't quiet as expected is that Broad City's Ilana Glazer just got married IRL to her longtime boyfriend, David Rooklin.
Ilana stars in the Comedy Central show alongside Abbi Jacobson, where the duo have many misadventures on screen that explore what it means to be best friends, feminists and soul sisters in today's New York. And even though the two are super close in real life, Ilana still has a boo, and now they are officially husband and wife.
Ilana and her new hubby married late last month(!), in a very private City Hall ceremony, according to Metro.us. The comedian's new hubby, Rooklin, works as a scientist who started a company called Redesign Science.
https://www.instagram.com/p/6LYJKZN6oT
Although we're not sure of all the details, we're happy for their new relationship status. And even though the couple has not officially announced on their own social media accounts, friends of Ilana and David are posting their congratulations on Instagram.
https://www.instagram.com/p/BFxAAa-t6mH
Cheers to you, Ilana and David! We'll be watching a re-run of Broad City tonight in your honor.