Ilana Glazer from "Broad City" is obsessed with this skin care product, and it's less than $5
It's always fascinating to peek behind the curtain and find out what our favorite actors and comedians enjoy doing to relax. When she's not portraying a relatable, weed-fueled friend on television, it turns out Broad City's Ilana Glazer has a go-to skin care routine that is as chill and relaxing as her comedy persona.
Plus, it involves an affordable beauty product that we can grab even if we're, say, temping, working as a janitor at a gym, or unemployed and dating a fictional dentist who is actually Hannibal Buress.
Glazer shared her secret during an interview in the July issue of InStyle, saying,
"I started using mineral salts after Tony Danza recommended them. Really. He shot an episode of Broad City for our third season. He's so attractive and young looking. I always ask people for their Hollywood secrets, so I was like 'What. Do. You. Do?!' I told my mom he used them, and she was like, 'Oh yeah, salts are the best!' After that, she gave me a huge container of Dr. Teal's Lavender salts, and I'm pretty much addicted now."
This is an attainable beauty secret and sounds like such a relaxing way to baby our skin.
In her interview, Glazer also went on to share that she's so into the bath salts. She explained that she likes to treat guests and friends to some soothing lavender soak time:
"It's straight-up healing, I'm obsessed with my guests using the tub when they come over too. I enjoy drawing a bath for them. I put these salts in, light some candles, and say melt away."
Now we just have to concoct a way to get invited over as guests.
You can grab a bag of Dr. Teal's Epsom Salt Soothe & Sleep Lavender Soaking Solution (48 oz) from Target for $4.89!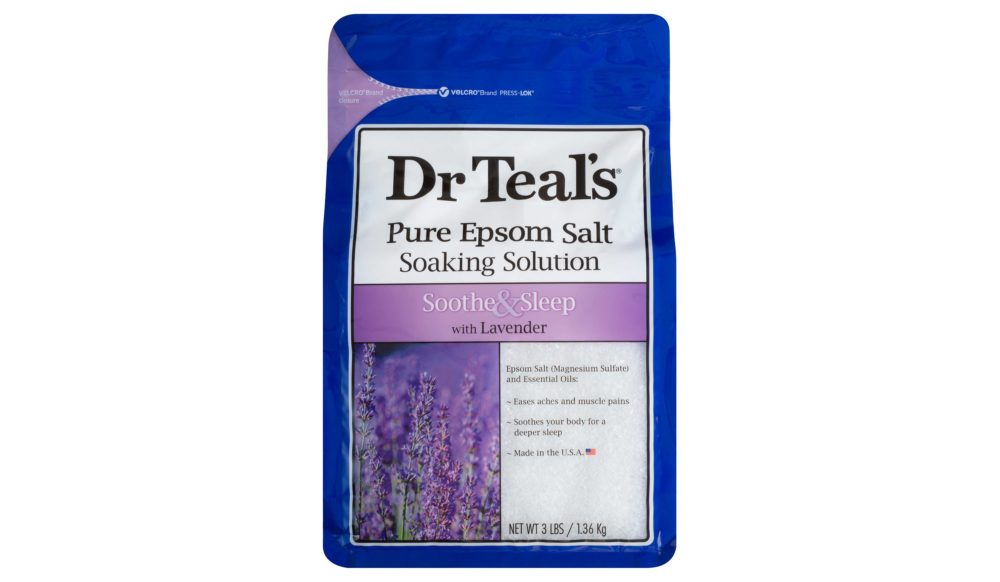 Now you can find the same inner chill as Ilana.