Il Makiage launched a legit shade-matching tool that works without ever seeing your face
A few years ago when brands began to launch shade-matching technology via apps or in-store machines that allowed you to use a super sophisticated camera to find exactly the right foundation shade, we were impressed, to say the least. These days, that sort of technology is widely available and has practically become a given part of the makeup shopping experience. And when something is so technologically advanced, it becomes hard to predict where it can go next. Il Makiage has answered that question.
The prestige brand has rolled out its new PowerMatch algorithm, which uses learnings from shade-matching machines to find your shade from its 50 foundation shade options, without ever seeing your face. Yep, you read that right. Il Makiage claims its online shade-matching quiz can prescribe your shade with 90% accuracy, based on your answers alone.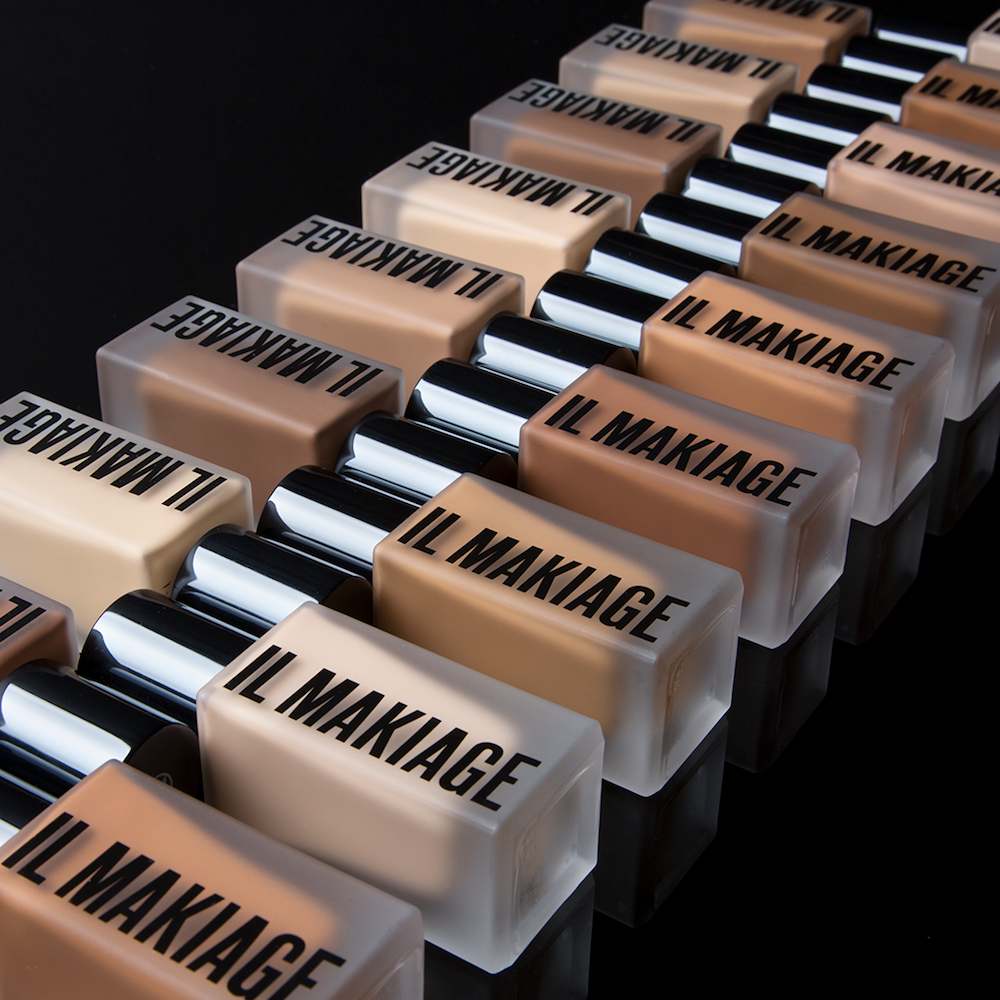 In fact, the brand feels so confident about the PowerMatch algorithm that they'll send you your shade after you take the quiz, and allow you to try out the foundation for 14 days before you commit to purchasing it.
"In the past few years, we've seen that people prefer shopping for products online but also want shades that are personalized to their skin tone," Shiran Holtzman-Erel, Chief Product Officer at Il Makiage, told HelloGiggles. "We knew something in the beauty industry needed to be shaken up. We wanted to create something that gives our customers the ability to find a foundation that is a perfect match for their shade." The brand analyzed over 700 different skin tone combinations to find the right shades of foundation for its customers.
Holtzman-Erel says Il Makiage is reimagining the way customers can buy makeup, keeping in mind how a new generation of shoppers demand better buying experiences. "Constantly, women buy foundation that ends up being the wrong shade, finish, or formula," Holtzman-Erel explains, adding that the brand's goal is to eliminate frustration and diminish the time and money it might take for a customer to travel to a store. Instead, the customer can figure out which foundation to get right at home. "It gives the power back to the customer to decide if the foundation is a perfect fit for them," she says.
Try out Il Makiage's PowerMatch shade-matching tool for yourself and prepare to be impressed.