IKEA just released plans for this badass garden that you can totally build yourself
If you live in a city with not a lot of green space, the Denmark-based company SPACE10 — which is supported by the one and only IKEA — has created plans to provide you with your own garden. This DIY garden from SPACE10 is not only a gorgeous wooden orb of greenery, but it encourages people who live in urban spaces to grow their own food. While the name of the garden — The Growroom — sounds like it was made for one specific green substance (you know the one), this space is an urban farm for all types of sustainable growing to occur.
According to its website, SPACE10 is a "future-living lab and exhibition space" located in Copenhagen and is supported by Inter IKEA Systems B.V., which owns IKEA. Their mission is to:
"Investigate the future of urban living by detecting major challenges that will impact people on a global scale, and exploring possible solutions."
And The Growroom is certainly a cool solution to the problem of a lack of fresh produce grown in cities.
SPACE10 created The Growroom as a way to inspire people living in urban environments to make gardens and grow food. And it was purposefully designed to be easy to build, so people can construct their own Growrooms.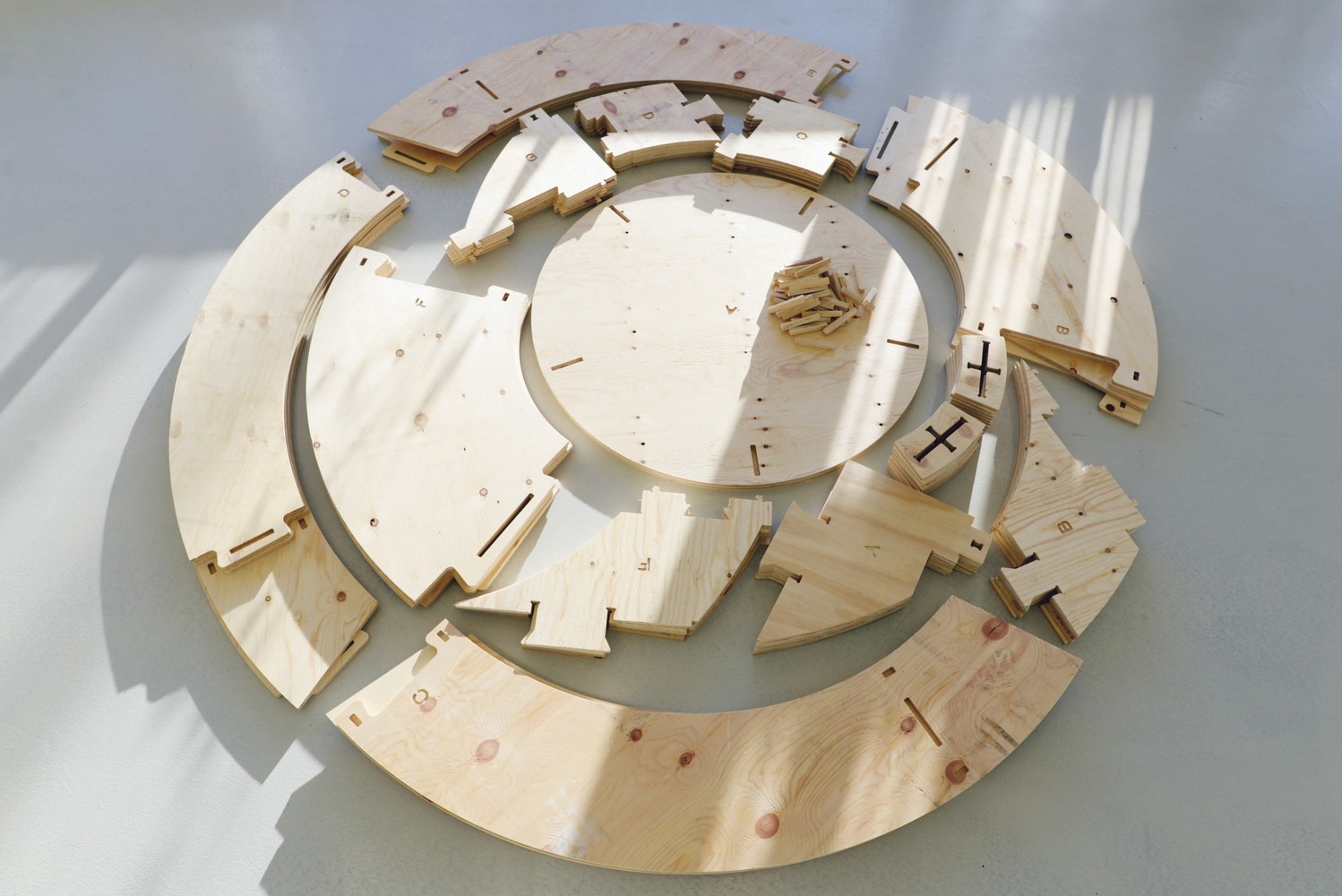 While they say it's simple to build, if you have ever put together IKEA furniture, you know it's going to be easier said than done. It's made of plywood, which is painless enough to get, but you will need to have the pieces precisely cut with machinery.
But still, the instructions are easily available on SPACE10 and the results look totally worth it.
https://www.instagram.com/p/BJnqpMcg0ib
So, if you're searching for a unique, practical, and utterly stunning way to start growing food in the city, then get ready to become a DIY champion and follow the 17-step instructions to build your very own Growroom — and then let nature come to you.