IHOP wants to give you some free pancakes, and here's how to get them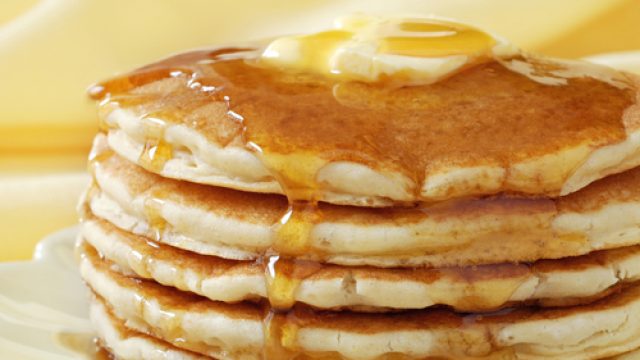 Get ready! Next Tuesday, March 8, is IHOP's 11th annual National Pancake Day, and to celebrate, they want to give you free pancakes. A whole scrumptious stack of them!
As in years past, the restaurant will be giving away a free short stack of pancakes to each customer from 7 am to 7 pm. The buttery deliciousness won't cost you a dime, but IHOP encourages diners to leave behind a donation for any of the local charities that are being supported by National Pancake Day. Because this day isn't just about pancakes, it's also about helping others.
Last year, IHOP raised over $3.5 million on National Pancake Day by serving more than 6.6 million free pancakes. Whoa. If that sounds like a lot of pancakes, it is. Stacked one on top of the other, it would be a stack of pancakes nearly 19 miles high. Pass the syrup, yo!
Since National Pancake Day's inception, IHOP has raised over $20 million for charity, which is amazing. This year, the proceeds will go to Children's Miracle Network Hospitals, Shriners Hospitals for Children, The Leukemia & Lymphoma Society, Kiwanis International and other local organizations in your area. You can learn more about National Pancake Day here.
Let's all get our pancake on for a good cause. See you on March 8!