Iggy Azalea Shared the First Pictures of Her Newborn Son
She revealed she gave birth back in June.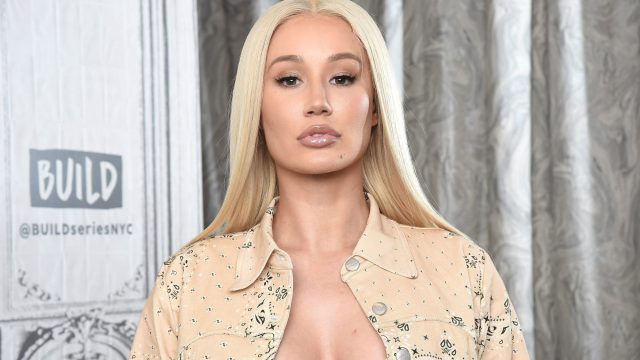 Back in June, Iggy Azalea made a surprise announcement that she had given birth to a son named Onyx, and, finally, five months after his arrival, Azalea posted pictures of her growing baby boy on Instagram. He's about as cute as cute can be.
Azalea posted two pictures of herself and Baby Onyx—whose name may be inspired by his mom's given name, Amethyst. In the caption of her post, Azalea included an angel baby emoji.
The "Fancy" rapper never publicly announced she was pregnant, and she took to her Instagram Story in June to share Onyx's arrival with fans.
"I have a son," Azalea wrote in her message. "I kept waiting for the right time to say something, but it feels like the more time passes, the more I realize I'm always going to feel anxious to share news that giant with the world."
She continued, I want to keep his life private but wanted to make it clear he is not a secret & I love him beyond words.
Azalea shares Onyx with her ex-partner Playboi Carti, whom she began dating in 2018. Over this past weekend, though, Azalea announced via Instagram that she and Carti have called it quits. On October 23rd she wrote in her Instagram Story, "I'm raising my son alone & I'm not in a relationship."
Azalea has always kept her private life off the internet, so we shouldn't expect to see a lot of baby Onyx in the months to come. But these reveal pictures are enough to prove that he is one of the most adorable things on the platform to date.