Iggy Azalea responded to her nude photo leak, and this should have never happened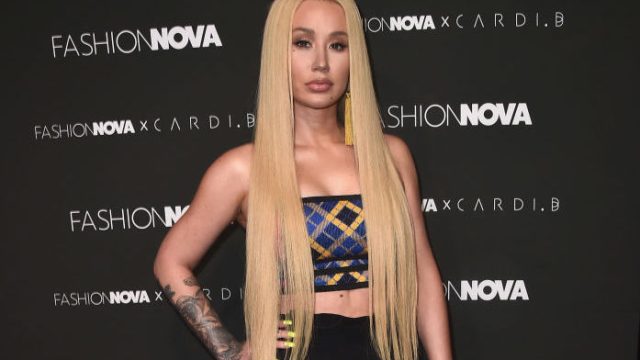 We're sending a lot of love to Iggy Azalea right now. On Monday, May 27th, the rapper deactivated her Twitter and Instagram accounts after topless photos from a 2016 GQ Australia photo shoot began circulating around social media. Later that same day, Azalea released a statement saying she feels "blindsided, embarrassed, violated, angry, [and] sad," E! News reports.
"A lot of high profile women have shot covers for GQ with a strategically placed hand etc covering their breasts etc. I always felt they were very beautiful covers, so I jumped at the opportunity," she explained. "I hadn't seen other women's covers leak so I felt comfortable (on a closed set) to model for such a reputable magazine knowing only the images with my hands covering would be considered for print."
"I never consented to taking topless pictures for potential release, period," Azalea continued. "It was my understanding BEFORE shooting, GQ do [sic] not print topless pictures."
In December 2016, after the shoot was completed, GQ Australia shared a censored version of one of the topless photos from the photoshoot on its site. Azalea reportedly gifted one of the topless photos to her plastic surgeon, who completed her breast augmentation in 2015. false
"Today Im a ball of negative emotions," Azalea wrote. "I feel blindsided, embarrassed, violated, angry, sad and a million other things. Not solely because I did not consent to this — but also because of the vile way people have reacted. A lot of the comments I see from men in particular taking things even further and sharing their thoughts and fantasies in regards to my body has honestly disturbed me. The outright wicked things people say is overwhelming & makes me feel like throwing up."
She added that the emotions she's currently feeling are similar to a "nuclear bomb" exploding, which "not only destroys you emotionally, but leaves a path of destruction in your personal life, effecting your relationships & people who matter most too."
This nonconsensual photo leak is wrong on so many levels.
Azalea concluded that she does plan on seeking legal action once she finds out who leaked the photos. Until then, her social media accounts will remain deactivated in an effort to keep the negative feedback at bay. If you see the photos online, we encourage you not to click on them.