Iggy Azalea posed nude in a series of Instagram photos to promote her new EP, and do you, girl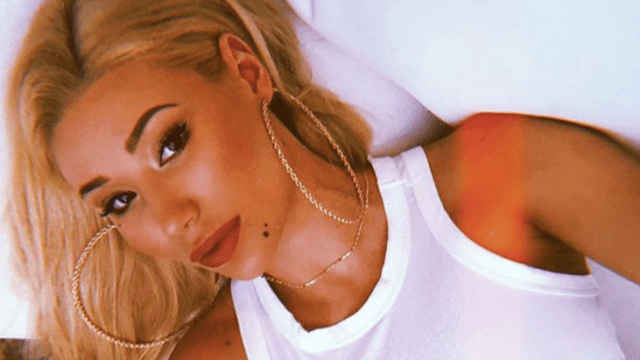 Iggy Azalea just released her new EP Survive The Summer today, August 3rd, and to commemorate the occasion she stripped down on Instagram. A pop artist in the nude is nothing to bat an eyelash at in 2018—and if you're Kim Kardashian this can be an entire marketing scheme for a perfume launch—so Iggy's three new Instagram images featuring herself in her birthday suit are not super scandalous. This summer has been extremely hot after all, so it kind of makes sense that she had to take all her clothes off…right?
The photos are captioned with lyrics from her own songs like "Haters can't stand me but they love me at the bank" and "I need my bag qui.ck.ly," and with everyone captioning IG pics with Drake and Cardi B lyrics these days, it's a pretty boss move to caption yours with rap lyrics from your own damn songs.
Iggy's Instagram is often NSFW-ish: she uploaded a couple nude pics back in June as well. Stripped-down body confidence is apparently her summer 2018 vibe. These photos were taken on what appears to be a deserted tennis court and everything is lime green, because green = money, and what is a rapper if she isn't rapping about dollar bills?
https://www.instagram.com/p/BmATb2wH4s5
https://www.instagram.com/p/BmATEtmHdRK
https://www.instagram.com/p/BmAMdDnnkp3
Survive the Summer is Iggy's first project in four years since 2014's The New Classic. The new EP includes, "Tokyo Snow Trip," "Kream (feat. Tyga)," "Hey Iggy," "Kawasaki," and "OMG (feat. Wiz Khalifa)." false false
"I really believe in the project. Probably as much as my first project and that says something because when you put out your first project you don't really have the criticism of the general public or any of those outside things, she told HotNewHipHop.com. "But I feel as solid about this as I did about my first project.
https://www.instagram.com/p/Bk9McYgHPUP
Oh, and in case you like that green bag from Iggy's nude Insta shots, you can buy that Prada tote here.