If your kid throws a tantrum, Kristen Bell has the perfect solution for you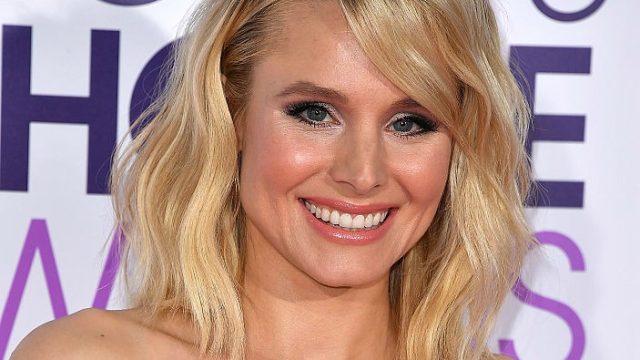 Ever been out with your kid, or a friend's kid, who seems perfectly happy until all of a sudden — boom, she's sobbing because you asked her to put her cheese on a plate instead of in a cup? It happens — all the time — and when it does, many moms find themselves embarrassed and overwhelmed. But actress and savior Kristen Bell has some tantrum-coping advice for the next time your kid loses it in public, and it's worth remembering: It's not you, it's them.
During an interview with parenting site Babble, Bell was asked to describe the most embarrassing thing her daughters, three-year-old Lincoln and two-year-old Delta Bell, had ever done in public. Instead, she offered up this these valuable words of wisdom:
"If my child is acting a fool in the grocery store, the embarrassment is on her," she said. "In truth, that shouldn't make me feel a certain way."
To that we say: Hell, yes!
Parents, especially moms, experience so much shame and stigma when it comes to their children's behavior. Even if strangers aren't actually judging you when your child has a meltdown in public, many women think their kid's (perfectly normal!) behavior reflects poorly on them.
"She's going to act the way a child acts and I'm not going to let that reflect on me or bring me down," Bell said. "That shouldn't make me feel ashamed or embarrassed in any way. Only you can make you feel a certain way."
Obviously, Bell isn't speaking for all parents — every mom and dad have their own parenting style and philosophy, and that should totally be respected.
Bell and her husband, Parenthood actor Dax Shepard, have been outspoken about parenting since their daughter Lincoln was born. They've adhered to a strict no-photo policy, keeping both of their daughters' photos off of social media, and fiercely protecting them from the dogged lens of the paparazzi.
"I'm telling you right now, we don't want our daughter's face anywhere ever until she decides, because I have the utmost respect for her," said Bell in a 2014 interview on Access Hollywood. Exchanging tense words with celebrity photographers Steve Ginsberg and Christian Zimmerman on the show, Bell demanded to know, "Will you agree to only posting consensual pictures of minors?" a request the paps could not agree to in the moment. Since then, Bell has continued to champion children's privacy rights.
We're always inspired by Kristen's fierce mama ways, and we'll take her parenting advice any day!