If you woke up afraid after Election Night, please read this
Here we are: Two days after the presidential election.
I am not writing this to declare victory or mourn defeat. I am not writing this for Republicans or for Democrats. I am not writing this to be politically divisive.
I am writing this for the people who now wake up afraid.
Because no matter who you support, the truth is there are people — a lot of people — who are now grappling with very real feelings of insecurity and fear. Many women, people of color, immigrants, and people in the LGBT+ community woke up yesterday morning unsure of their future and afraid for what might come.
I am writing this for those people. The mourning and the unmoored.
If you woke up confused and unsure, uneasy and fearful, please don't lose hope just yet. Please don't sink into despair.
Now, more than ever, we need to be beacons of hope and love. I know that sounds cheesy, but I mean it. Yesterday proved how divided our nation is, and no matter what side of the aisle you're sitting on, unification and healing will have to start with us.
So stand with the people who feel hurt today. Listen to them. Support them. Love them. Text the people you love just to check in. Smile at strangers. Be kind.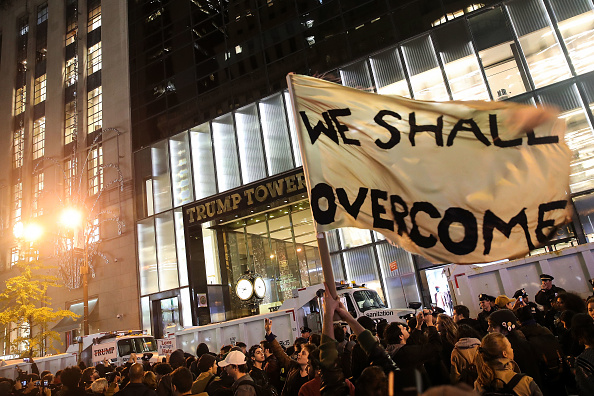 More than that, raise your voice. We live in a democracy, and sometimes that means elections will be scary and disappointing. But, as Hillary Clinton said in her concession speech, "Democracy demands participation. Not just now but every day."
So don't give up. Don't move to Canada. Speak out about issues that mean something to you. Donate your time and money to educate and empower. Hell, you can even run for office in 2018 (I'm not kidding: a ridiculous number of local politicians run unopposed every election, and we're in desperate need of more young, female voices shaping our communities).
Here are some positive things to consider doing to stay hopeful, make a difference, and keep moving forward.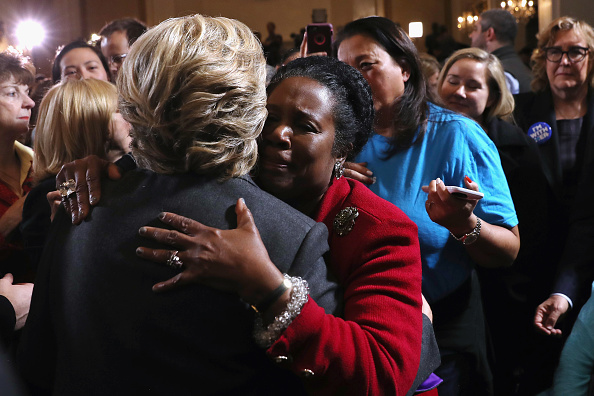 Become a mentor to girls in your community.
You have the power to directly influence the life of a girl who needs you. Search for opportunities in your local community here.
Volunteer at a local public school.
Chances are you have a skill or talent that could benefit kids near you. Chances also are that a local school has needs you could fill. If this interests you, read this to start.
Donate time and money to an organization that fights for women's rights.
Here's a good list if you want to browse for a group or charity that aligns with your ideals — and here is another list put together by HelloGiggles.
Regardless of your own thoughts about the election, know that these are hard days for many, many people. Throw the full force of your love and compassion toward those in your life who need it. In your own, small way, be a source of light to ebb away at all this hate.