If you want to kick it up a notch this season, here are 13 retro-inspired holiday dresses
We love getting all dolled up and hitting up every single holiday party that is thrown our way — we just can't think of a better excuse to throw on our best duds and sparkly makeup! And if you want to kick it up a notch, why not wear a vintage-inspired dress to really feel that classic holiday flair.
It's a special occasion, and wearing a lovely retro outfit can be the perfect way to feel like your most glam and festive self! Whether you're into the roaring '20s or the sweet sophistication of the early '60s, thanks to the miracle of online shopping, you too can transport yourself back to a time that makes you feel like your most fabulous self!
Here are 13 of our favorite retro-inspired dresses that we think would look absolutely spectacular at your next holiday party!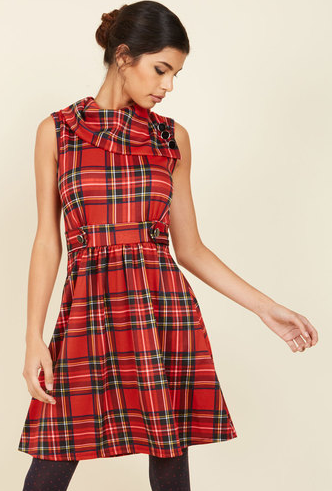 Did anyone else's mother just LIVE for plaid in the early '90s? Nothing brought mine more joy than putting my sister and me in matching plaid kilts on special occasions. Plaid is perfect for the holidays, and the high neckline, plus the A-line skirt, just screams '60s! Don't you think? It's on the more subtle side, but we love it!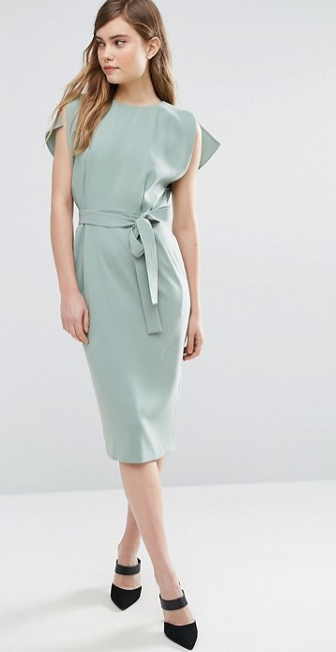 The pencil skirt and delicate cap sleeve are a lovely nod to the '60s. Can't you just see Betty Draper in this getup? And the color is an absolute dream. You'll definitely stand out amidst a crowd of black.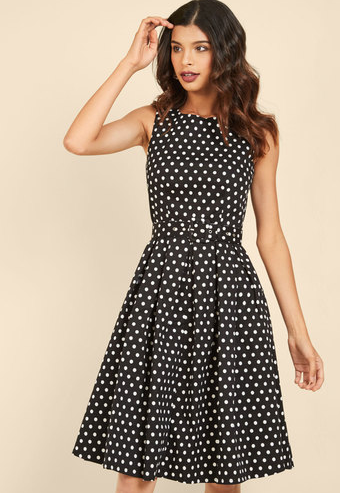 This sweet polka dotted number looks like it just stepped out of a '50s sock hop! It's elegant but still flirty! It can be jazzed up with jewelry and some statement makeup.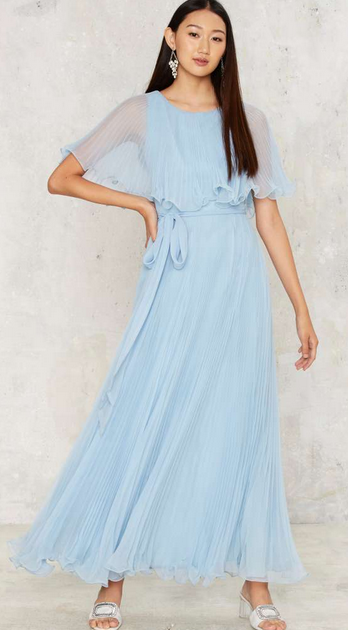 Okay, this stunning, ethereal dress is perfect for a daytime holiday party. It's so floaty and magical, and has Fraulein Maria at the ball in The Sound of Music vibes, don't you think? That might only be a plus for dweebs like me. It could definitely work at night with some shimmery silver makeup and statement heels.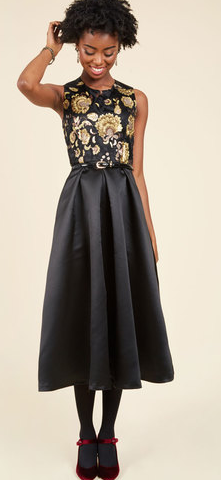 Obsessed with the floral details and the drape of the skirt, which make this dress look romantic and like it just stepped out from another era! Picture it with bold, red lips! You can't go wrong.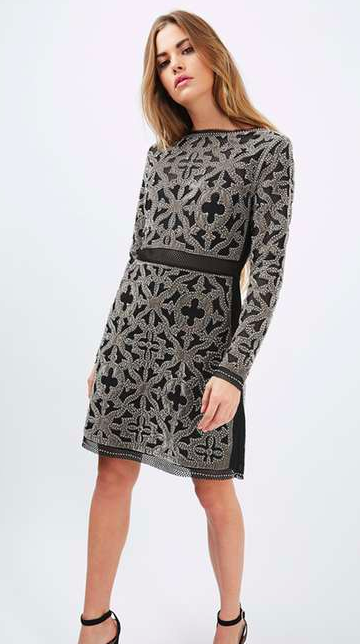 The swingin' '60s are back with this cool shift dress. The studs make it look badass, while the velvet is just the ticket for a holiday party. Doesn't it feel super mod to you?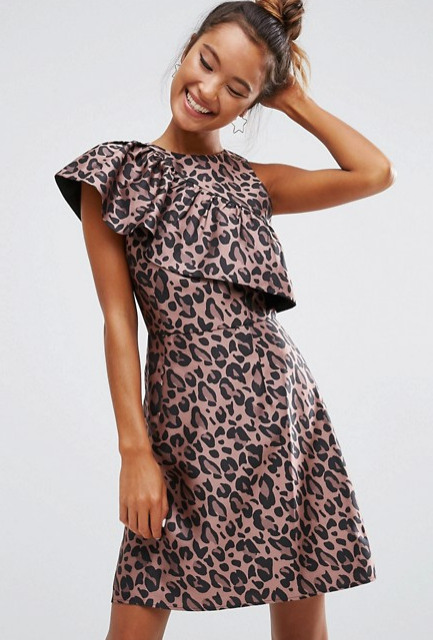 The '80s are fully back with this delightfully bold print and statement ruffle. Pretty sure all our moms owned a version of this at some point.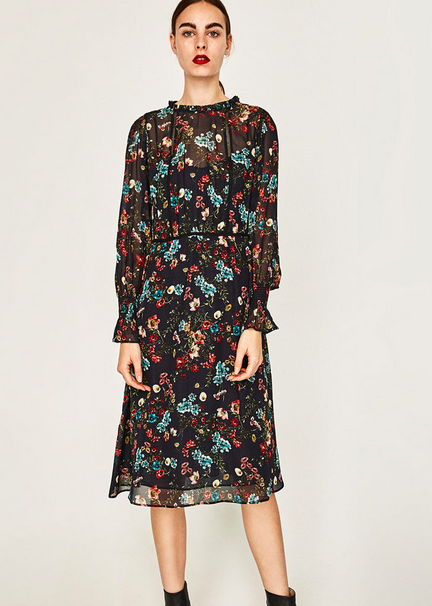 The low, loose waist and the length are evocative of the '20s without being too on the nose. If your hair is bobbed and you throw on some burgundy lipstick, then you might as well be in a speakeasy!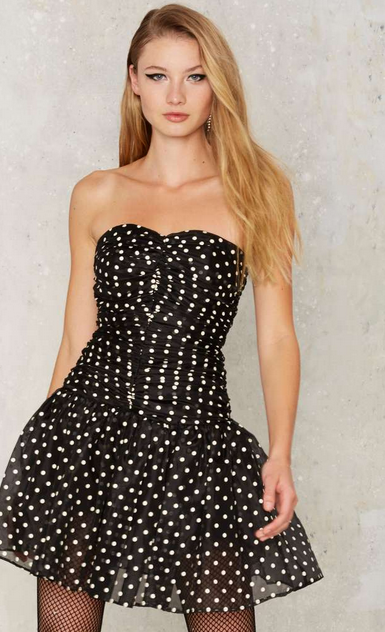 This dress requires no explanation. It is everything!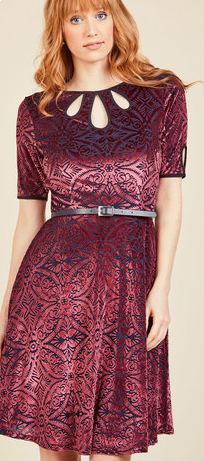 You could have plucked this dress from a vintage store because it's such a perfect throwback! We love the keyhole detailing and the sleeve length. The velvet shimmer makes it ultra-glam and festive!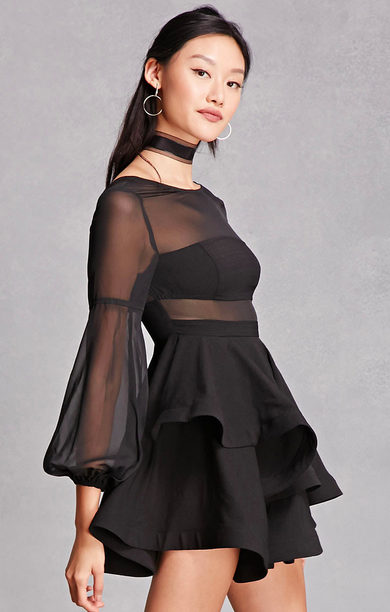 This dress looks like it just stepped off the dance floor in '60s-era London, don't you think? We love the shape of the sleeves and the flirty mini-skirt.
If you've been searching for a '20s-inspired flapper dress, look no further because this is as close as it gets!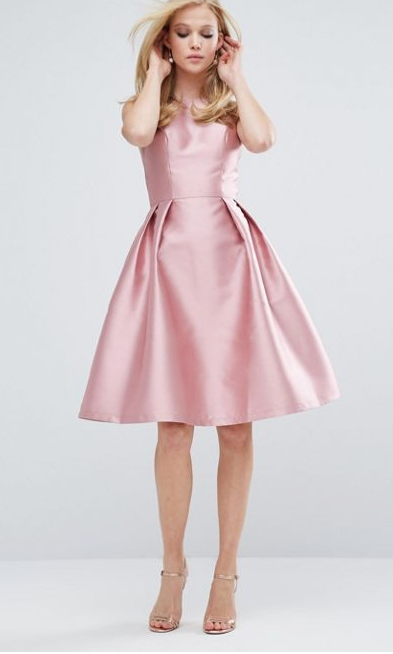 You could have worn this to prom in the '60s! What a vision in pink. Satin is festive and elegant! The neckline and cut of the skirt make it seem like you just got off a Pan Am flight and are going straight to a party at Holly Golightly's from Breakfast at Tiffany's.
What was your favorite outfit?