If you missed out on Kat Von D Beauty's Pastel Goth palette, there's some good news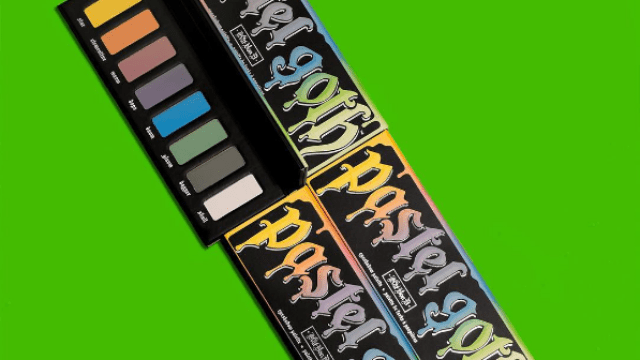 Have no fear, if you were not the early bird of makeup and you missed out on Kat Von D's Pastel Goth Palette, all is not lost. Yes, the limited edition Kat Von D Pastel Goth Palette has already sold out and you may have missed the boat. However, due to the swift sales and popular demand, Kat Von D made an Instagram today revealing hope yet.
There is a place in her soul that weeps for those clamoring for her bold eyeshadows, so in an act of grace, Kat Von D will be releasing the Pastel Goth Palette for a limited time! It will be available on Kat Von D Beauty's website near the end of the month.
Our fingers are crossed that we're online and moneyed when this happens.
https://www.instagram.com/p/BQMkksGA6_e
We have a feeling she'll warn us beforehand.
For those uninitiated, the palette includes eight shades of eyeshadow that can be worn under a black-light or in the midst of a wafting fog machine.
https://www.instagram.com/p/BPGLgNTALk4
These are makeup selections for the person at the bar filling the jukebox with requests.
Which shade is your personal favorite?!
https://www.instagram.com/p/BPDnLlzgbR3
It's so hard to pick, but we like the dusty blue shade Dope.
We are truly blessed to receive a second chance at Pastel Goth.