If you loved the fashion in the "Scream Queens'" episode "Rapunzel, Rapunzel," here's how to snag it for your own
Welcome to your official Scream Queens Season 2 fashion recap. Here we will discuss the various lewks in each episode, complete with affordable shopping recs so you too can mimic the grandiose style of Chanel Oberlin and Co. Warning: spoilers within!
Aside from a ton of Snapchat jokes (including a very meta reference to Keke Palmer's "the gag"), the most recent episode of Scream Queens, titled "Rapunzel, Rapunzel," hit us with the reveal of the THIRD Green Meanie. So far we know that Dr. Cassidy Cascade is one of the killers, bent on revenge for his father's death at the hospital, and Nurse Ingrid Hoffel is another one, set for murderous payback for her sister Agatha's death back at the Kappa House. The mysterious third Green Meanie's motive for murder is — surprise! — also based on revenge. Who is it, you ask? It's Wes from Season 1!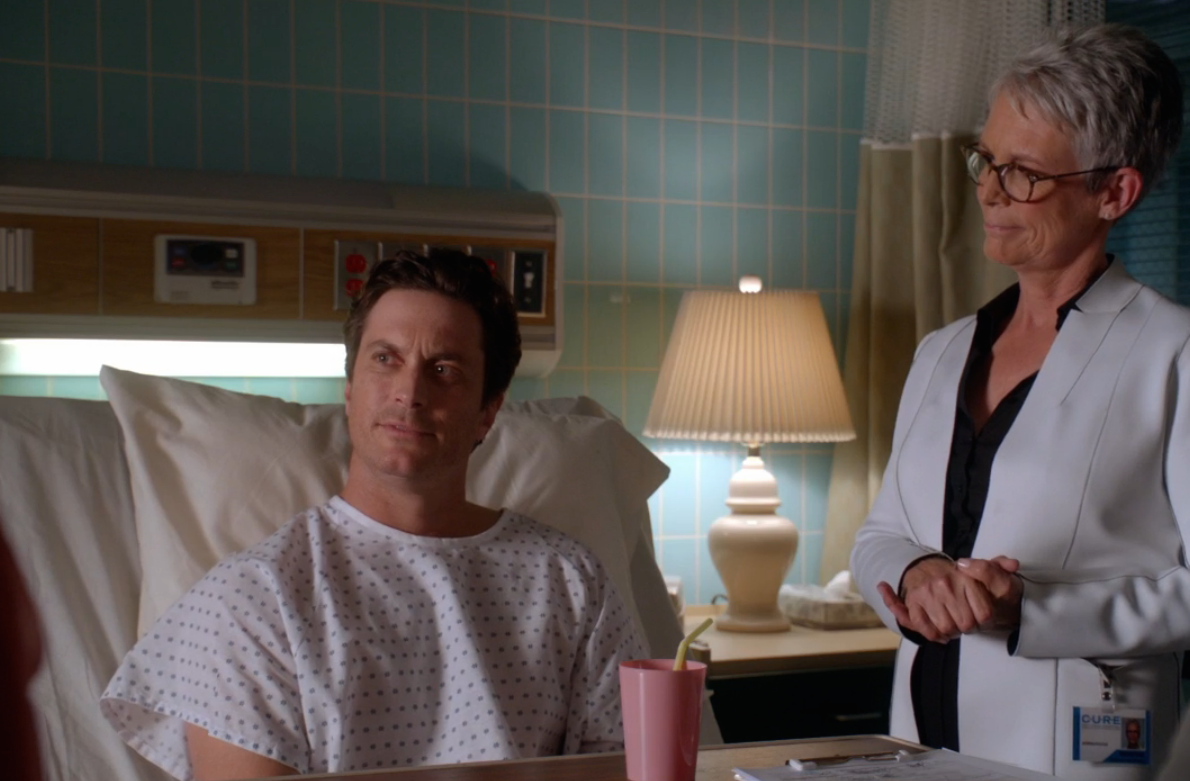 That's right, Grace's father (and dad to the Red Devil siblings) made his way to C.U.R.E. hospital under the guise of having a medical condition where he can't stop eating hair (WTF), but he actually has his target on the Chanels. Why? Well, Grace is not at Stanford University, where he told everyone she was. She's actually at a psychiatric hospital after having a breakdown following the events of the first season. Who does Wes blame for his daughter's mental downward spiral? The Chanels, of course!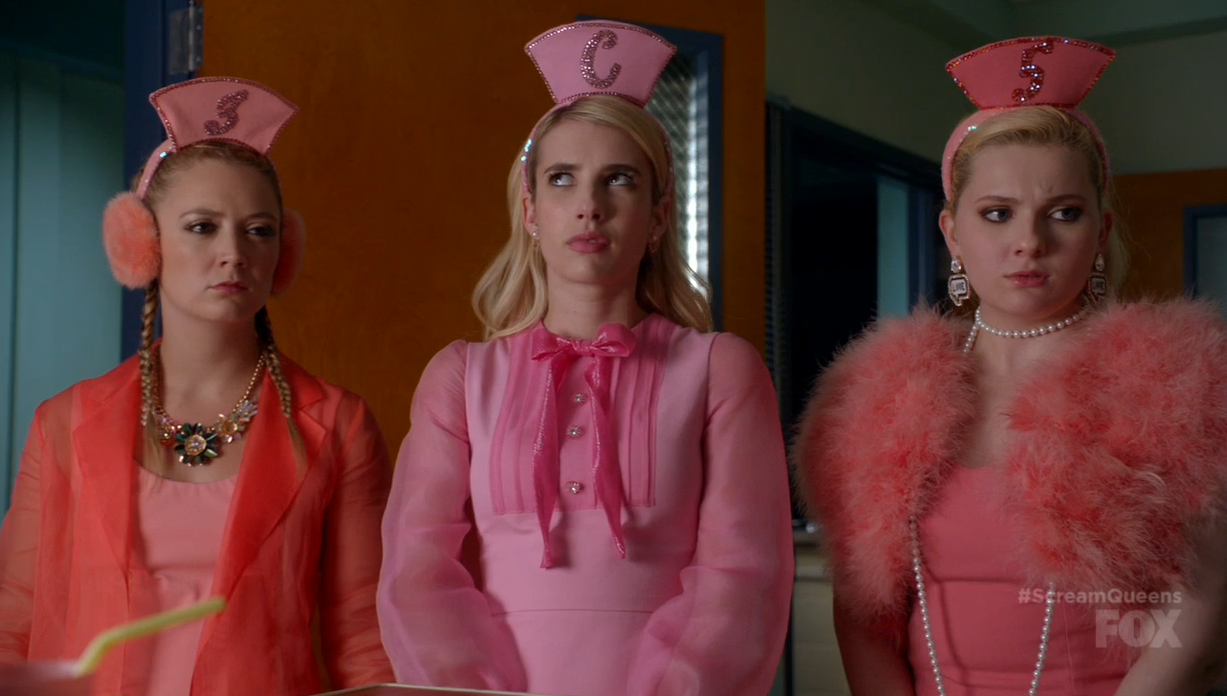 There's also a very HILAR scene where Chanel decides to set up a little bit of retro-style roleplay so Dr. Holt can feel more comfortable with their age gap. Doesn't Chanel look adorable in her Rosie the Riveter cosplay?
Of course, Dr. Holt wasn't even alive during the era Chanel and her girl gang recreate, but he appreciates it nonetheless. We also get to see #5 dress up in a somewhat creepy homage to Shirley Temple.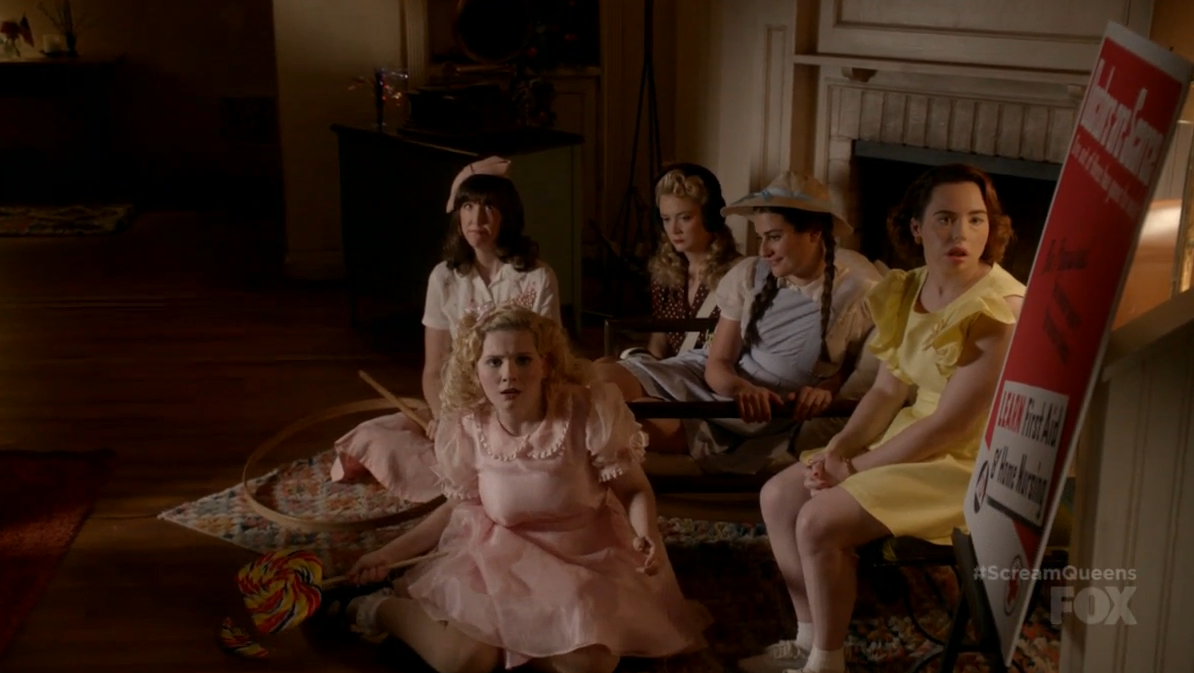 The only person who really seems to care about solving the Green Meanie mystery is Zayday, so she and Chamberlain get their detective hats on, despite him bugging her with his overzealous crushing. Boy is SPRUNG.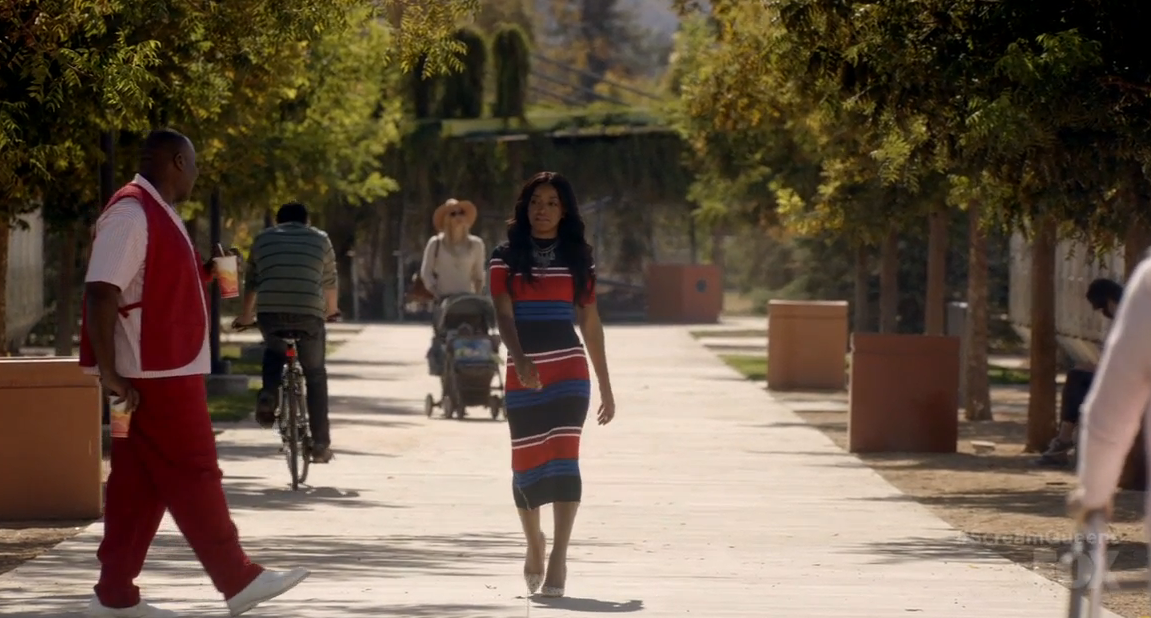 Naturally, we were blessed with some good style game to ogle in this ep, including Zayday's bodycon sweater dress above. And who wouldn't be obsessed with Chanel's flamenco-style polka dot top?!
WE MEAN…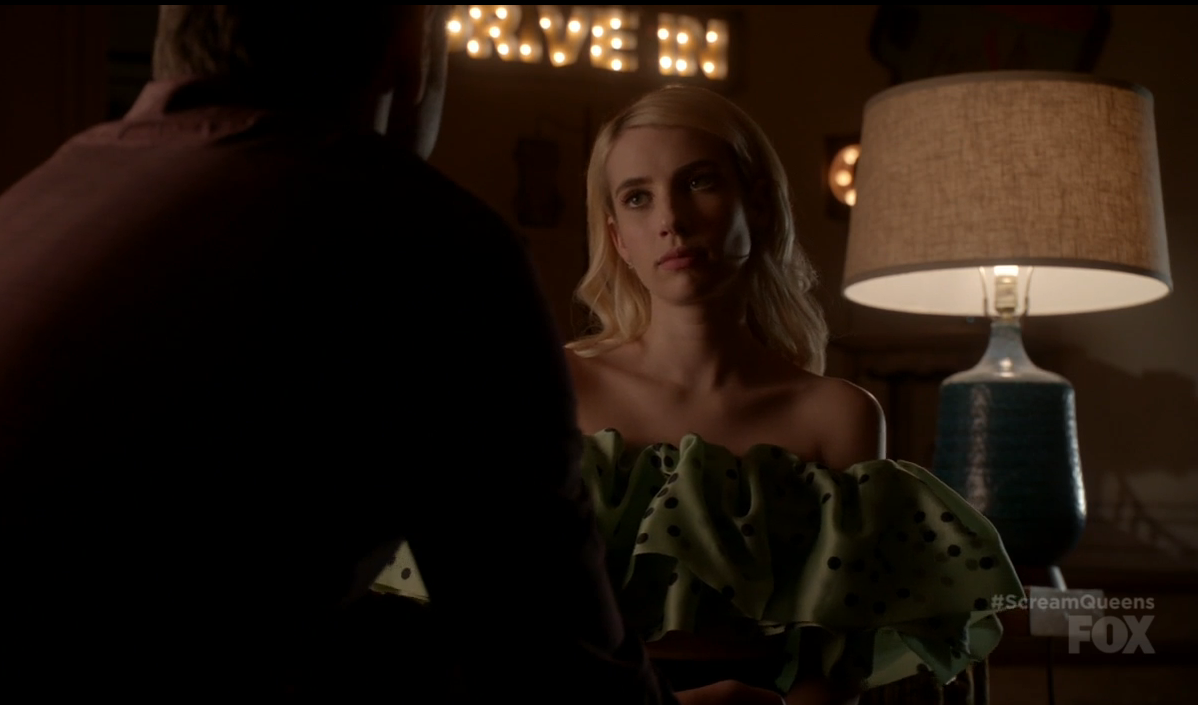 Jaw is DROPPED at this whole stylish scenario with the Chanels and Hester.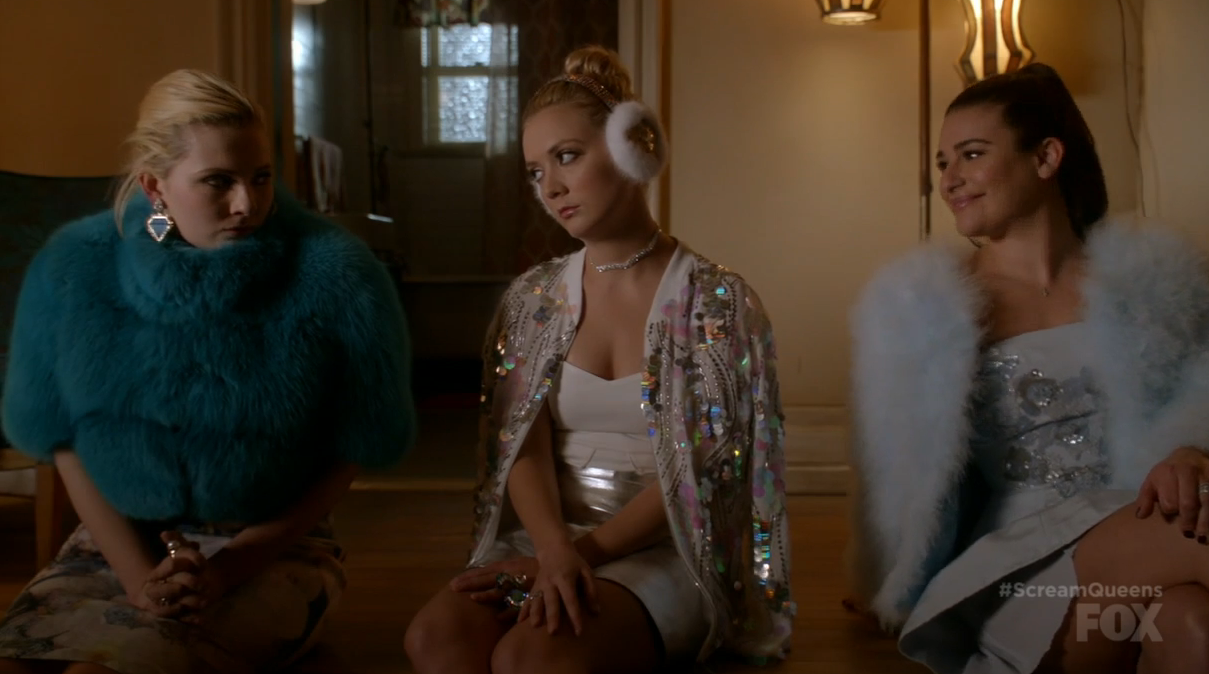 Are you itching to SHOP like we are? Let's take a gander at which styles we can copy from this episode!
We'll need a badass bomber like Zayday's to get our own detective work on.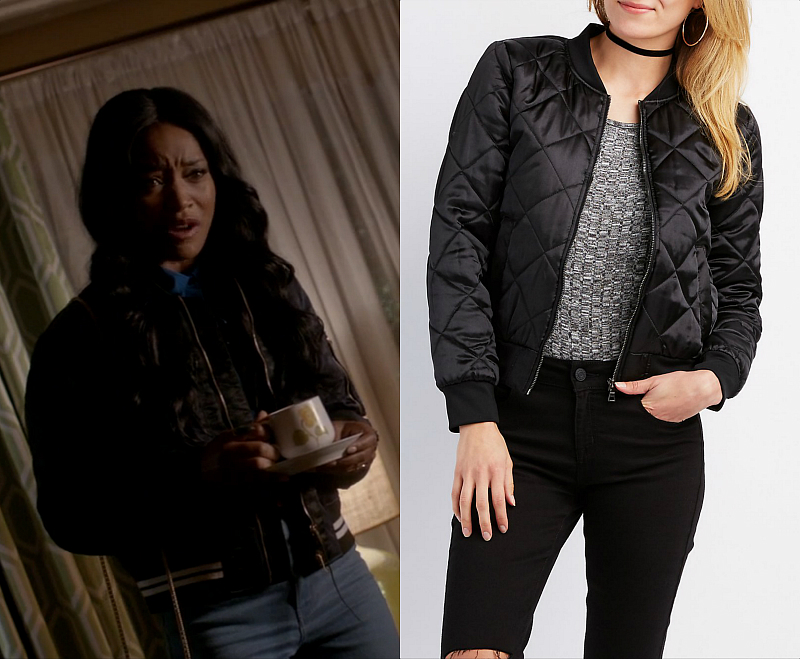 Zayday's is actually a $500+ design by Rag & Bone, but this affordable $30 version from Charlotte Russe is just as cool.
Speaking of bombers, how about one with a lil' DAZZLE?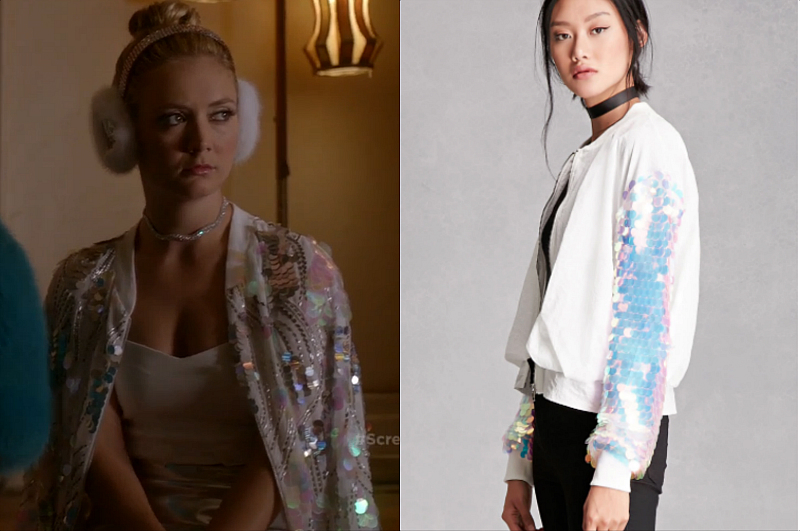 #3 is one of those people that can effortlessly drape a jacket over her shoulders, while the rest of us can't figure out how to keep it from falling off. How DO they do that, btw? You can find this holographic sequined jacket from Forever 21 for $68.
Cartoon diamond earrings > real diamonds.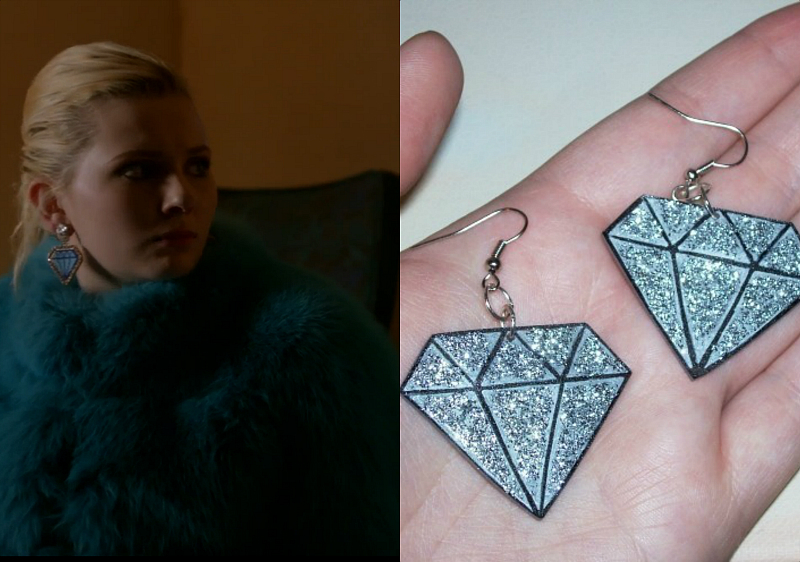 Um, how freakin' cute are these ~diamond~ earrings #5 has on??? We love this $10 Etsy version too!
Take us to jumpsuit city, Chanel!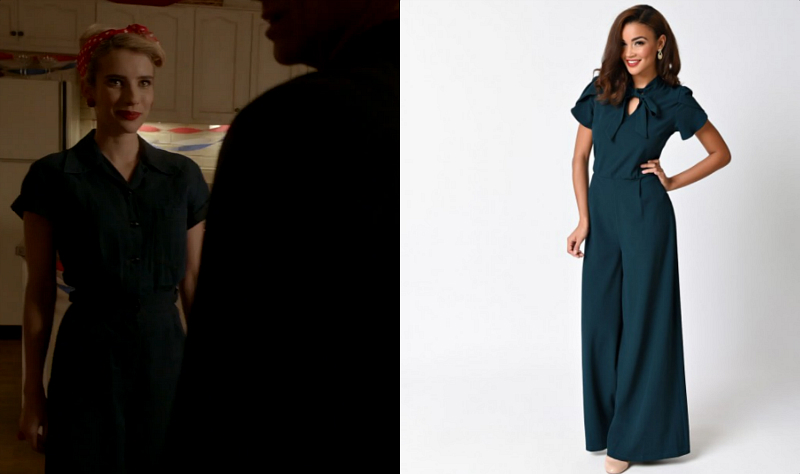 Is there any era of clothing Chanel can't pull off? Now we're dreaming of a retro-style jumpsuit like this $68 one from Unique Vintage. We just need a polkadot headband to pair it with!
Until next time, bitches!
via giphy Check out our previous Scream Queens style coverage here!