If "13 Reasons Why" comes back for a second season, Hannah Baker will too
Since its debut on Netflix, it's pretty much taken over pop culture, and now one of the writers of 13 Reasons Why has (semi)confirmed that Hannah Baker will return if/when the hit teen drama comes back for Season 2.
While the first season of 13 Reasons Why is basically self-contained, there were a few cliffhangers that we desperately need answered. Luckily, it seems that Netflix are seriously considering a second season of the show, with writers already being called in and author of the original novel, Jay Asher, also voicing his support for another venture.
Of course, given that the first season is all about how she ends her life, we definitely have some questions about how, if at all, Hannah Baker (played by Katherine Langford) would appear in the show.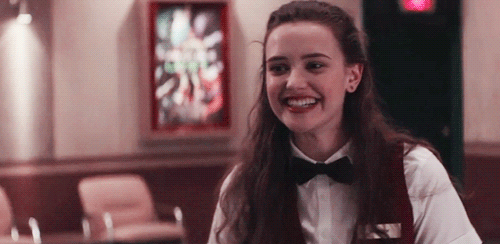 Well, fear not, as one of the writers of 13 Reasons Why has confirmed that Hannah Baker will play an "integral part" in the second season.
Sharing the news with The Hollywood Reporter, show writer Brian Yorkey eased concerns that the character of Hannah would be missing from the second season — and teased some other juicy bits of gossip, too.
"One of the things that is a fundamental element of our show is the weaving of past and the present," Yorkey explained. "Hannah's story is still very much not finished. She's an integral part of whatever the next chapter of the story is, and she's very much still at the center of it."
Luckily, Katherine Langford sounds like she's onboard, too.
"There's definitely more story to tell. It would be cool to continue the dialogue of this story. There are so many cliffhangers at the end of the season," she said.
While this has certainly calmed any worries that Hannah might not return, it has opened up a whole HEAP of questions as to how and in what form this might happen. As Yorkey mentioned, we can see Hannah cropping up in flashbacks, and if the first season has taught us anything, it's that people's actions, no matter how small or seemingly insignificant, have consequences.
Meanwhile, earlier this week it was announced that Netflix would add extra trigger warnings to the hit drama after complaints over the show's graphic depiction of suicide and sexual assault.
Save
Save
Save
Save