Idris Elba fueled those James Bond rumors on Twitter with just five little words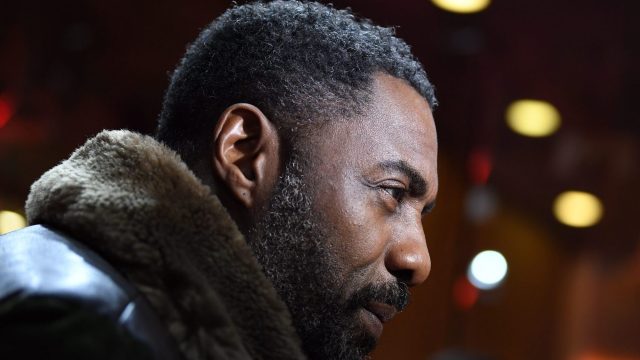 Rumors have been swirling for years about who's going to play the next James Bond. The speculation reached a fever pitch when current 007 Daniel Craig confirmed his role in the upcoming 25th Bond movie would be his last time playing the Secret Service agent. Names like Tom Hardy, Henry Cavill, Orlando Bloom, and even Charlize Theron have been floated as possible replacements. But perhaps no other name has generated such excitement quite like The Dark Tower actor Idris Elba. And as it turns out, the first black James Bond might be within reach.
Bond franchise producer Barbara Broccoli apparently told director Antoine Fuqua "it is time" for a black actor to play the famous spy, UK-based tabloid The Daily Star reported on Thursday, August 9th. Fuqua specifically mentioned 45-year-old Elba as a potential successor to Craig, 50.
"Idris could do it if he was in shape," Fuqua told The Daily Star. "You need a guy with physically strong presence. Idris has that."
And although a representative for Fuqua called the report "made up stuff," Elba himself added fuel to the fire with a short and mysterious tweet on Sunday, August 12th. In just five little words, he got us thinking that maybe he really WILL be the next James Bond.
Idris Elba has repeatedly denied rumors he would step into Bond's shoes, suggesting he's too old for the role and recommending a woman take over Bond's iconic tux.
Listen, we're all for a woman assuming the role of James (er, Jane) Bond, but let's face it. Elba is James Bond. The dude looks amazing in a suit (or anything, really), and his yearlong MMA training means he has the street-fighting skills to kick some serious butt.
We know that Elba's tweet is far from a confirmation that he'll play James Bond. Maybe he's just trolling everyone in light of the recent casting rumors. We're trying not to get our hopes up, but we can't help it. All of our fingers (and toes) are crossed in hopes that Elba becomes our next 007.