These identical twins were separated at birth — and they just reunited over FaceTime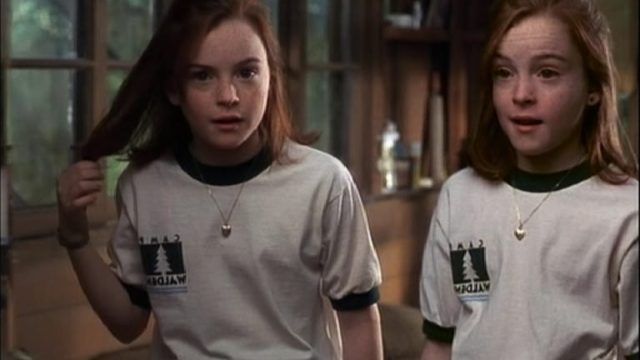 A mother's Christmas gift to her daughter just got a little big than what she bargained for. Jennifer Doering of Wisconsin wanted to surprise her adopted daughter Audrey with her Chinese "Finding Ad" for the holiday, and stumbled upon her twin sister in the process.
ICYDK, a finding ad is how Chinese orphanages list children for adoption. They typically include a picture of the child, and some information, including where they were found (since putting kids up for adoption isn't typically legal in parts of China, parents frequently have to abandon their kids near an orphanage so they'll be discovered and taken in for adoption.)
As Doering searched for the original finding ad for her daughter Audrey, she found something amazing: Audrey possibly had a twin!
China natives and 10-year-old students Gracie Rainsberry and Audrey Doering haven't stopped talking to each other since finding out that they could be biological siblings. Audrey's mom Jennifer reached out to Gracie's parents via Facebook after piecing together the facts. The families then compared photos and health records only to discover that their adoptive daughters were more than likely twins separated at birth.
Audrey Doering's search led her to a photo of the twins sitting on a foster mother's lap in China. The girls look to be no older than 15-months!
So cool, right?!
Just a few days ago the girls had no clue that they had a biological sibling. And now, with the help of technology and little holiday spirit, the girls could very possibly have a twin! The news is just as shocking to the parents, as they thought they each adopted a sibling-less child.
"I mean, it's crazy," Gracie's mom Nicole Rainsberry said. "Because not just do they look alike, their voices are the same. Their mannerisms are the same."
And immediately after finding out about one another, the girls made a FaceTime date to reunite!
This is honestly the coolest Christmas present ever! We can't imagine how the parents plan to top this next year.