ICYMI the THIRD Hemsworth brother is hilarious, handsome, and just might be our new crush
The two already-famous Hemsworth brothers are pretty amazing. Chris stole our hearts as Thor in the Marvel universe, and then once again as Kevin, the bumbling secretary in recent Ghostbusters reboot (just try to watch him directing a dance scene in the credits and not smile!). Liam of course portrays Gale in The Hunger Games, and the hearts and minds of girls and boys the world over. (Come on, he took care of Katniss' family guys!)
That much hilarious, nerdy adorable star power is enough for one person, let alone one family. That's why our minds were completely blown when we realized they were hiding a third brother from us.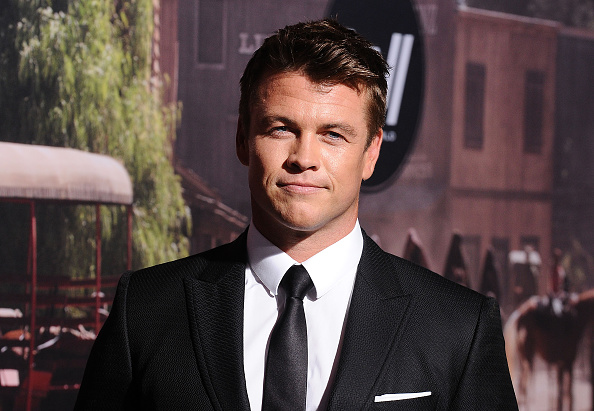 But as we looked further at this gorgeous third Hemsworth (or first Hemsworth? He's the oldest!) we learned that that piercing blue gaze is only the first thing to crush on.
First thing to love about Luke, he's a total goofball and it's kind of hard to find a serious picture of him.
Here he is with a disco ball helmet:
Here he is literally putting 'shrimp on the barbie':
Here he is posing with a baby goat:
Second thing, he loves nature and all creatures, big and small. (Including lots of bugs and spiders, so if you're scared of those like me, maybe enter his Instagram at your own risk.)
Here he is with a baby llama:
Third, he is kind of a family man and takes lots of adorable photos with his wife and kids.
Luke is pretty humble about his role in the Hemsworth family, even having been quoted as calling himself,
"the short, dumb brother
in a NY Post interview last year.
However we couldn't disagree more! Luke is our new favorite Hemsworth, and lucky for us we're going to be seeing a lot more of him in the upcoming HBO series Westworld, which premieres TONIGHT at 9 PM!!
We are so grateful for the Hemsworth family. How would we form crushes without them?