ICYMI, Sterling K. Brown's kids are Instagram stars in the making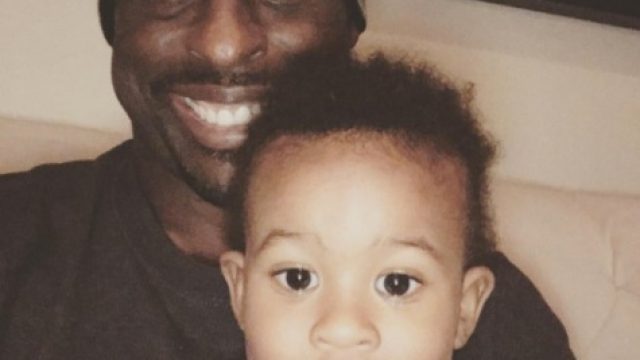 Anyone who has kids knows that meltdowns and tantrums are inevitable. But they can also be sort of cute too. Sterling K. Brown's son had an adorable meltdown on Friday night before he and his wifeRyan Michelle Bathé tried to leave for an Emmys party, and like any great dad, he recorded the whole thing.
Their sons Andrew and Amaré had pretty extreme responses to their departure. But both were pretty cute!
"We were running a little tardy. The kids were a little sad," Brown told Entertainment Tonight. "One kid was sad. The other kid was like, 'bye dad.'"
Oh, kids. Brown is nominated for an Emmy this year, but clearly, his kids aren't phased. His heartbreaking role on This is Us has earned him many accolades, but sometimes, kids just don't understand.
Brown and Bathé joked that their kids also have different opinions on their dad's successful career.
"The two-year-old doesn't know anything," Brown said of Amaré. "The six-year-old understands. But he kinda doesn't care."
Bathé even said that their oldest son Andrew actually pokes fun at Brown's acting career.
"He just makes fun of him," Bathé said. "He just makes fun of him. He's like, 'I'm Sterling Brown, and I won an Emmy.' So that's what we get at home.
Well, clearly it sounds like Andrew has his dad's good humor.
Both of them know how to get down! (And back up too.)
Even when Brown is trying to share his thoughts about This Is Us and Game of Thrones, Amaré steals the show with his cuteness.
We have a feeling that someday, these two are going to be Instagram stars in their own right.
For now, we'll take all the cute updates we can get via Brown.