ICYMI: Amy Schumer officially won National Bikini Day with this Insta pic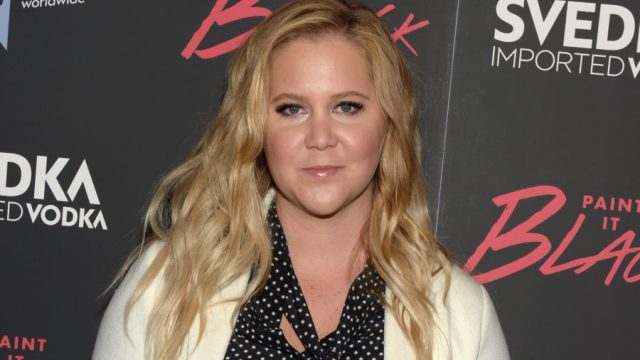 We saw some really great posts on National Bikini Day, but you know the rules: There can only be one winner. And the winner of National Bikini Day is absolutely Amy Schumer.
Okay, there wasn't actually any competition for who had the best bikini photo. But come on, you have to love Schumer's hilarious swimsuit shot. She's got her baseball cap hovering over head, coffee and sunscreen to her left, and her legs wide open. Schumer is ready for her bikini close-up.
"National bikini day! #wherewasmyparisfashionweekinvite," Schumer captioned the pic.
Um, hello? Paris Fashion Week? You there?
But the best part about Schumer's Instagram post is the comments section. Her fans are living for this post, as are we.


This isn't the first time Schumer has taken her bikini bod to the interweb. She was the cover model for the May 2017 issue ("The Beauty Issue") of InStyle, andwore a white deep-V one piece we've been trying to emulate all summer.
https://www.instagram.com/p/BSgPb18BFtF
But Schumer has had to deal with her fair share of body shaming and negativity. In December she shared a paparazzi shot that caught a lot of heat on her Instagram to let people know that their words did not affect her.
"It's that kind of response that let's you know something's wrong with our culture and we all need to work together to change it," Schumer wrote. "Anyone who has ever been bullied or felt bad about yourself I am out there fighting for you, for us."
Keep the bikini posts coming, Amy.