15 of the most iconic Golden Globes fashion moments from years past
The Golden Globes are this weekend and it's an invaluable chance for 2017 to prove itself as not just "The Year That Followed the Worst Year Ever." We're counting down some of the most iconic Golden Globes fashion moments to give the event the boost it needs! The award show is the first big Hollywood event of each new year; it's why Fall is packed with the best films and TV the industry's got to offer. It's a night of accolades, of silly presentation antics; it's a night for ogling our favorite suited men and dramatically gowned women. Jimmy Fallon's in charge of keeping the ball rolling this year, but we care more about the parade of dresses beforehand than almost anything that happens inside Hollywood's famous Egyptian Theatre.
Let's take a journey back in time through the glamour of the Globes, shall we?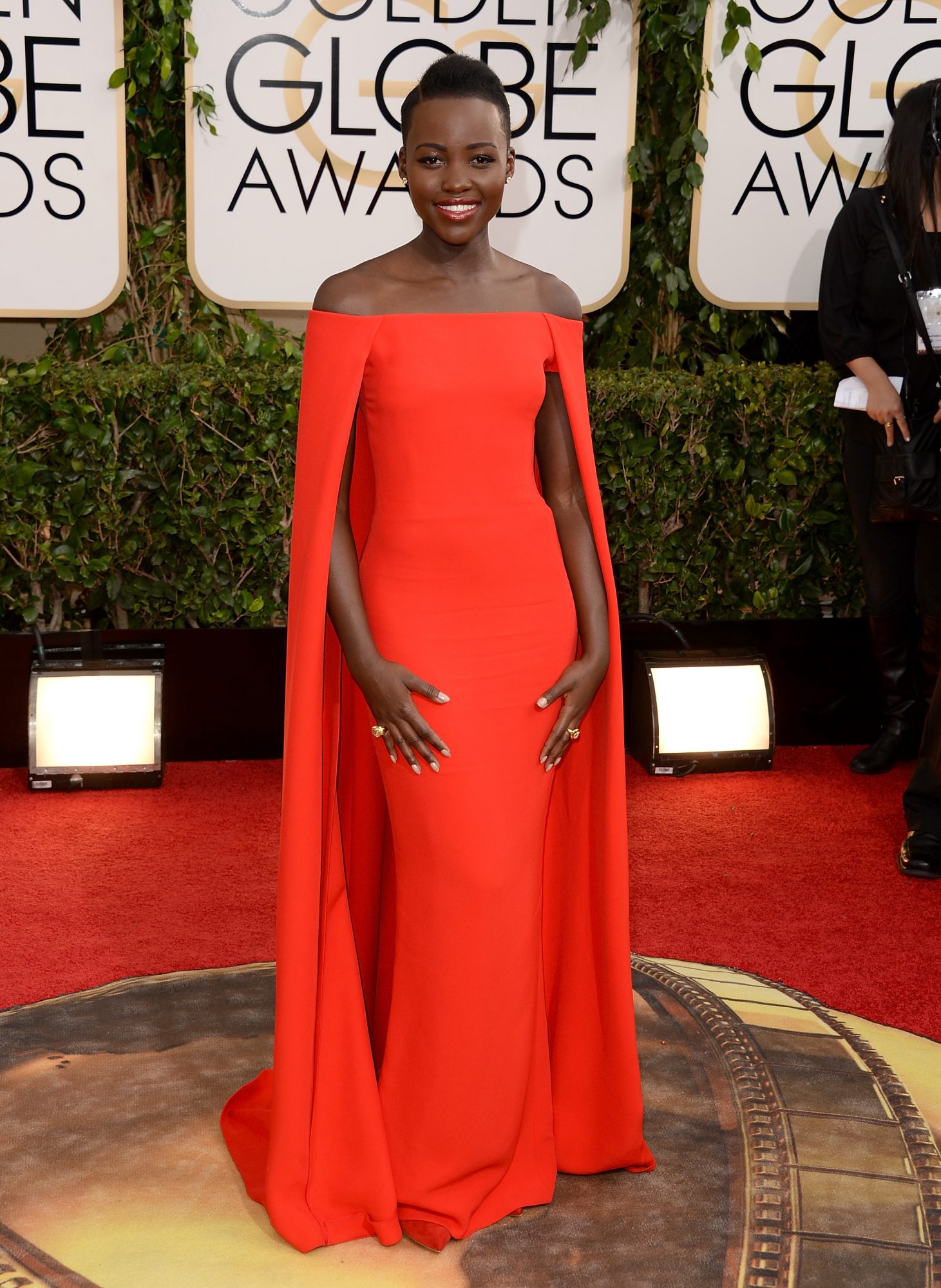 How could we not start with this scarlet caped gown worn by Lupita Nyong'o in 2014? This was a breakout year for Lupita, who always manages to stand out on the red carpet, even in all red. She's an icon, period.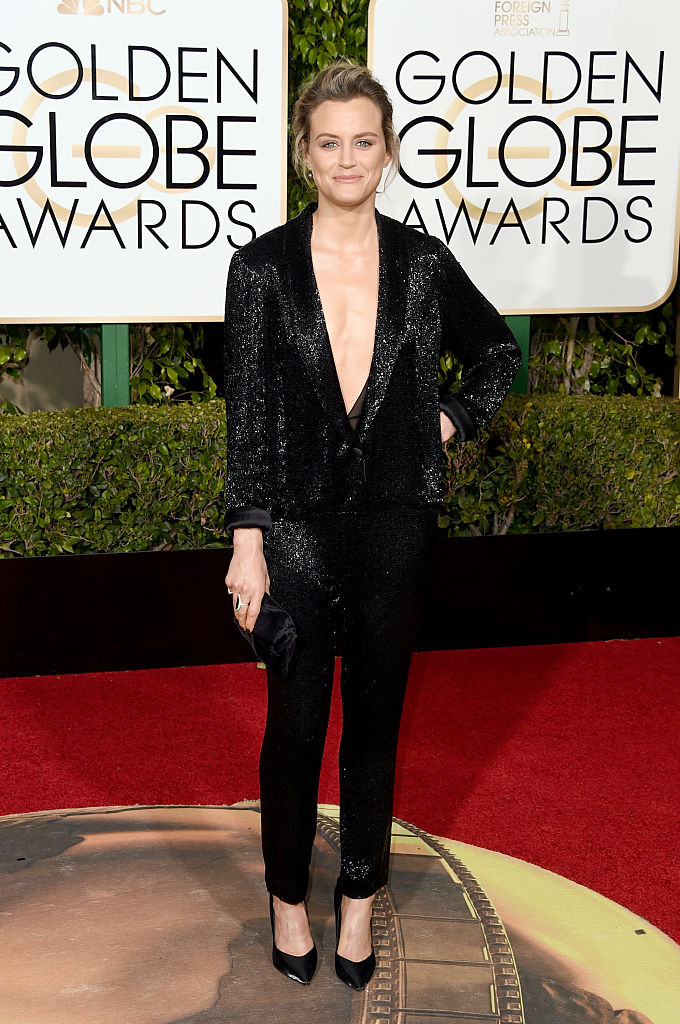 Okay, okay; so we know we generalized when we mentioned the "suited men" earlier, because how could anyone ignore Taylor Schilling's sexy and sophisticated faux-tux on the red carpet this past year? This lady can own menswear.
If there could only be one queen of award show fashion, it'd have to be Julianne Moore. Here she is in her blue sequin gown in 2016, looking like an navy-dressed version of Jessica Rabbit.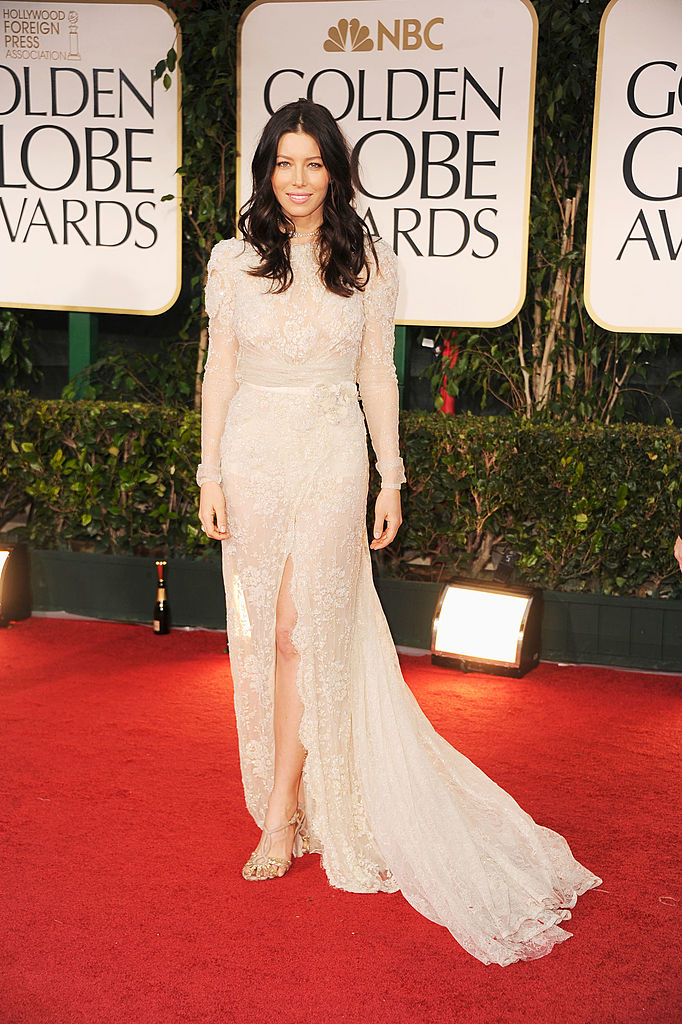 Here's the downright ethereal Jessica Biel in 2012, floating down the carpet in the most perfect powdery lace gown. So timelessly elegant, we can't stand it.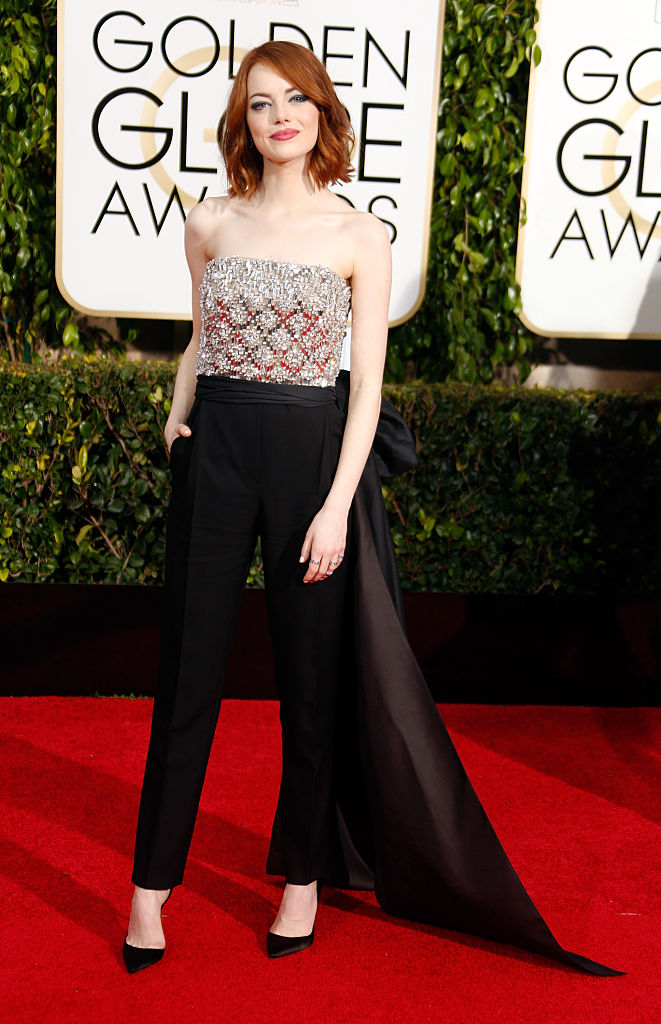 It's the jumpsuit that rocked the world. Here's Emma Stone in 2015, a year in which her flick Birdman won big. Never have pants so belonged on the red carpet. And can we talk about the gigantic bow on the back? How did she sit down?!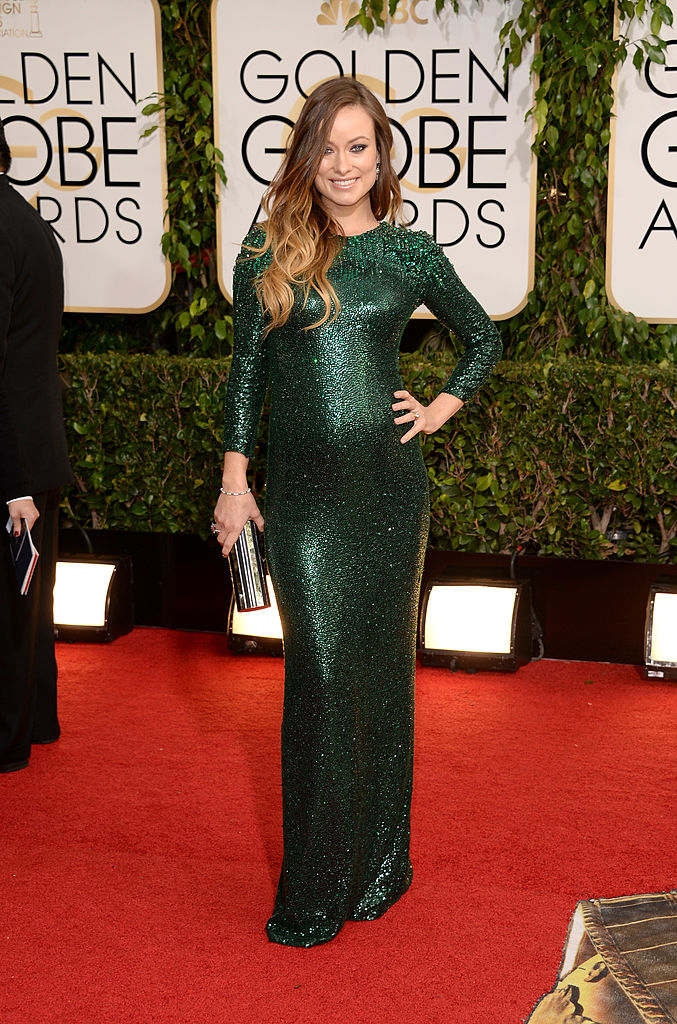 Pregnant Olivia Wilde. Three words that glow on their own, whether or not the natural stunner is swathed in forest green sequins from top to bottom. And that perfect little bump! This 2014 look is everything.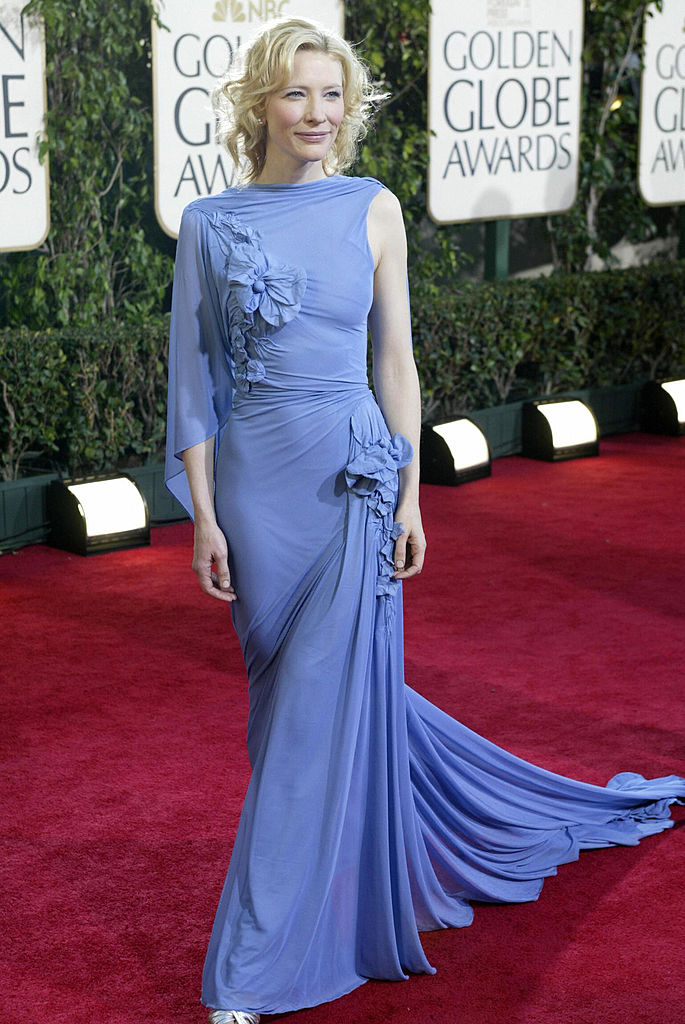 Can we take it back to 2005, for a sec? Here's Cate Blanchett arriving (she did the mega-hit The Aviator that year with Leo), wrapped in the most perfect periwinkle we've ever laid eyes on. When a person finds their shade, it's magic, is it not?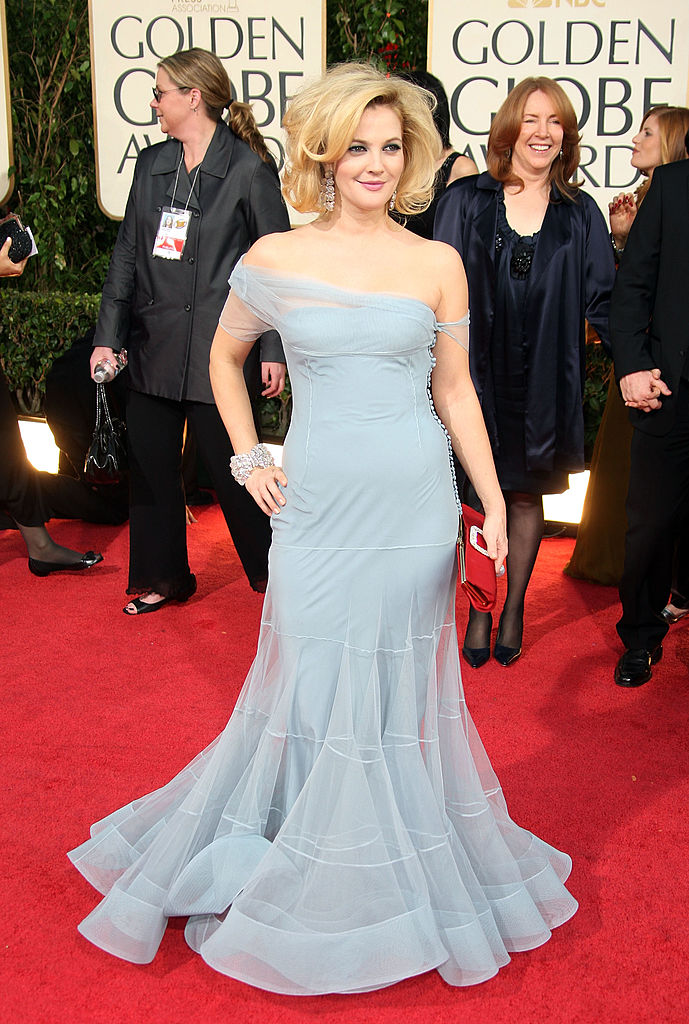 The year: 2009. The human: Drew Effin' Barrymoore. How can you even deny the straight Hollywood glamour that is this soft, flowy blue and big, '60s hair? She's Hollywood royalty, so we expect nothing less. But damn, girl. Way to show up!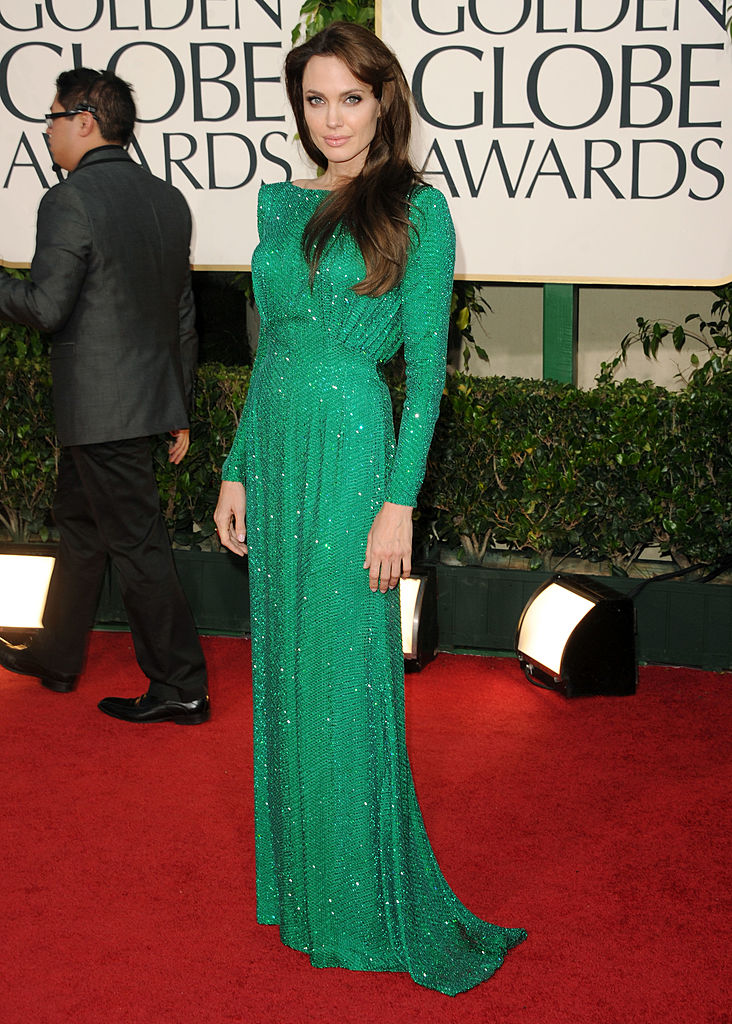 You had to have known Angie would grace this list at some point. This was 2011, a year before her infamous "Oscar leg" got some major stage time. But here, the world was a simpler place, and these squared off shoulders are what's it all about (are you catching on to our love of sparkles, yet?).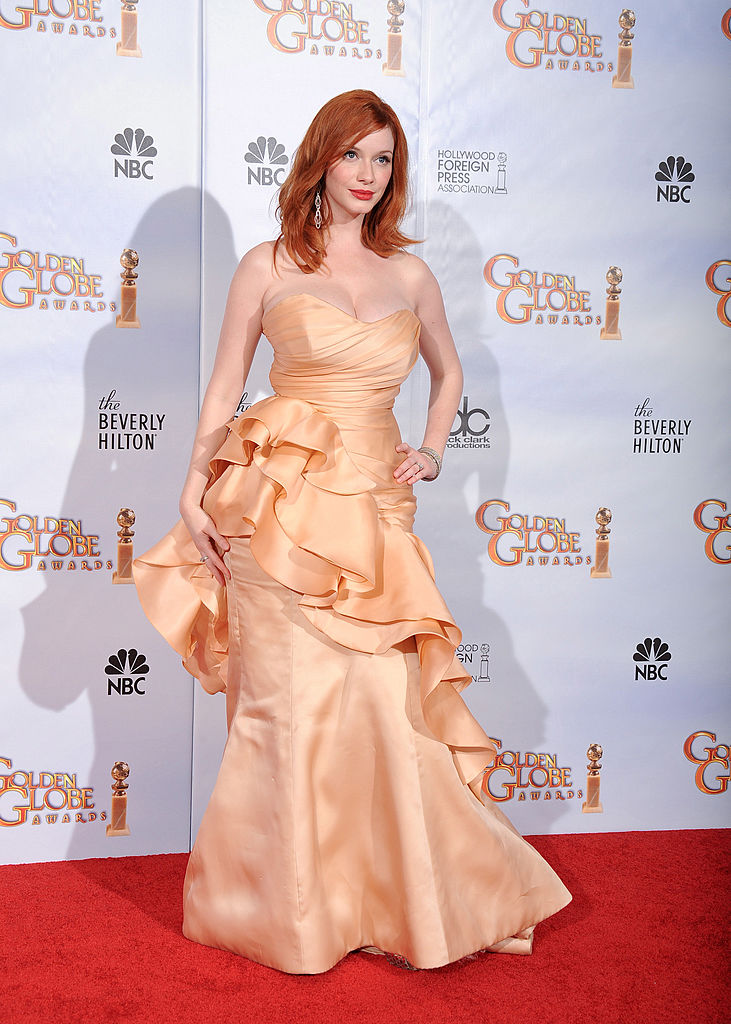 Once upon a time, a certain Mad Men star attended the 2010 Golden Globes in a certain silky peach number and the world lost its mind. Christina Hendricks is so much woman she could've worn a giant one-piece custodial uniform and we'd be talking about her curves till this day. Mazel tov, Christina. You are perfection.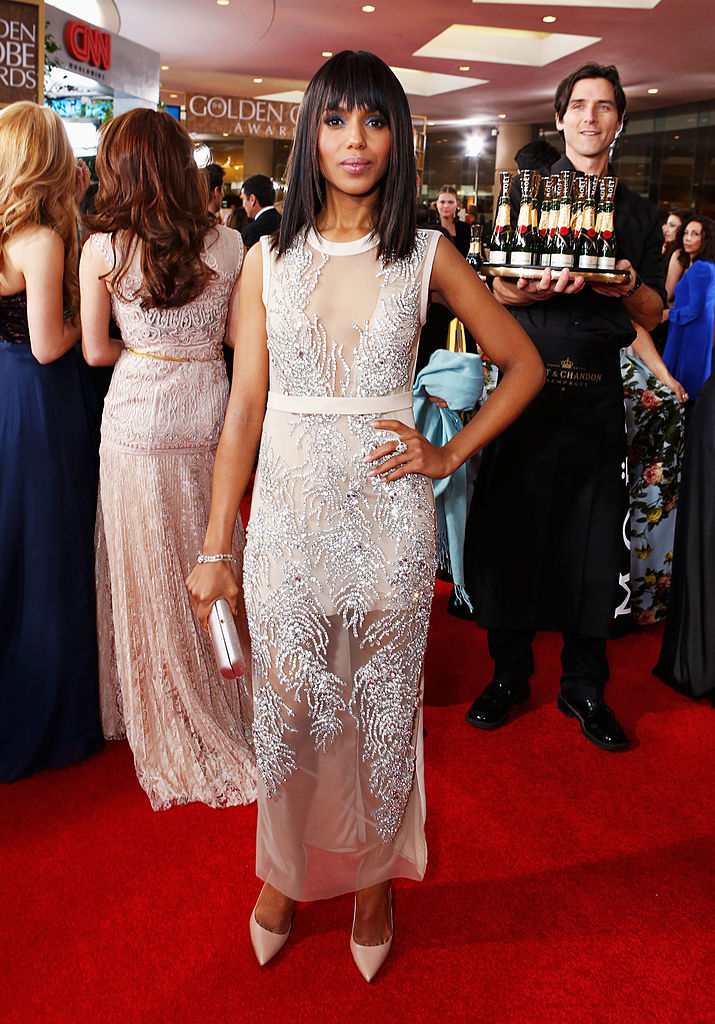 Kerry Washington wore this half-sheer, blush, beaded gown to the 2013 Awards and we like to think that dude behind her is bringing Kerry an entire tray of champagne. She deserves it!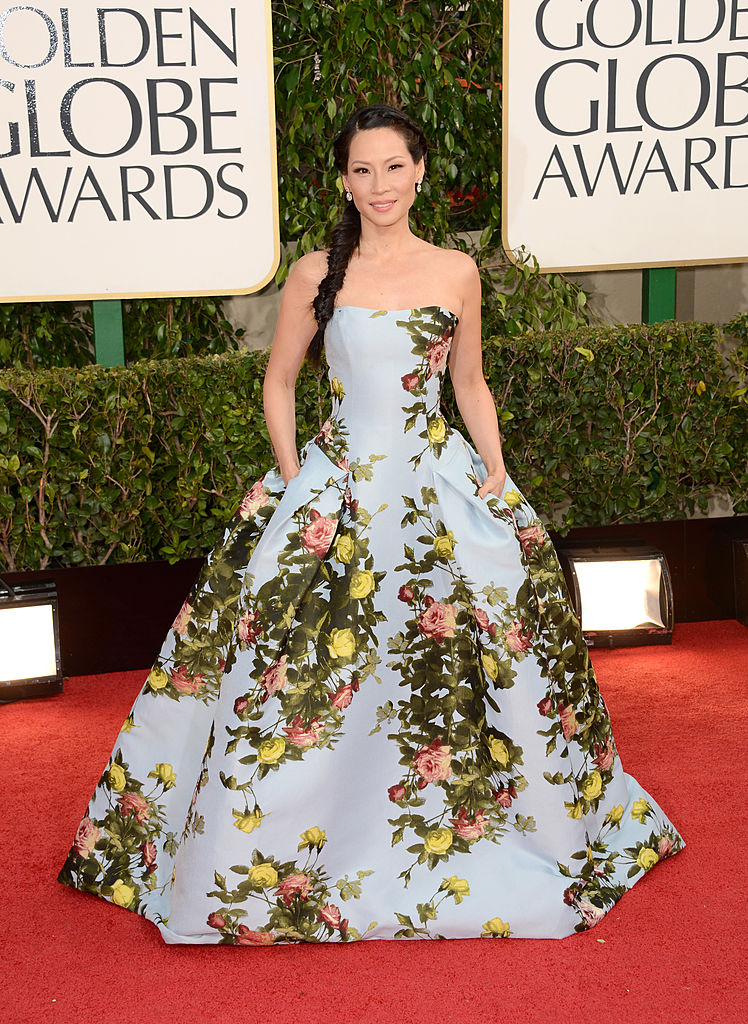 As if Lucy Liu wasn't constantly a breath of fresh air, this dress from 2013 literally makes her look like a sunny Saturday afternoon. Prints are not huge on the red carpet, so not only does she gets points for positively glowing in this, but she's "off-trend" and owning it. We love this dress.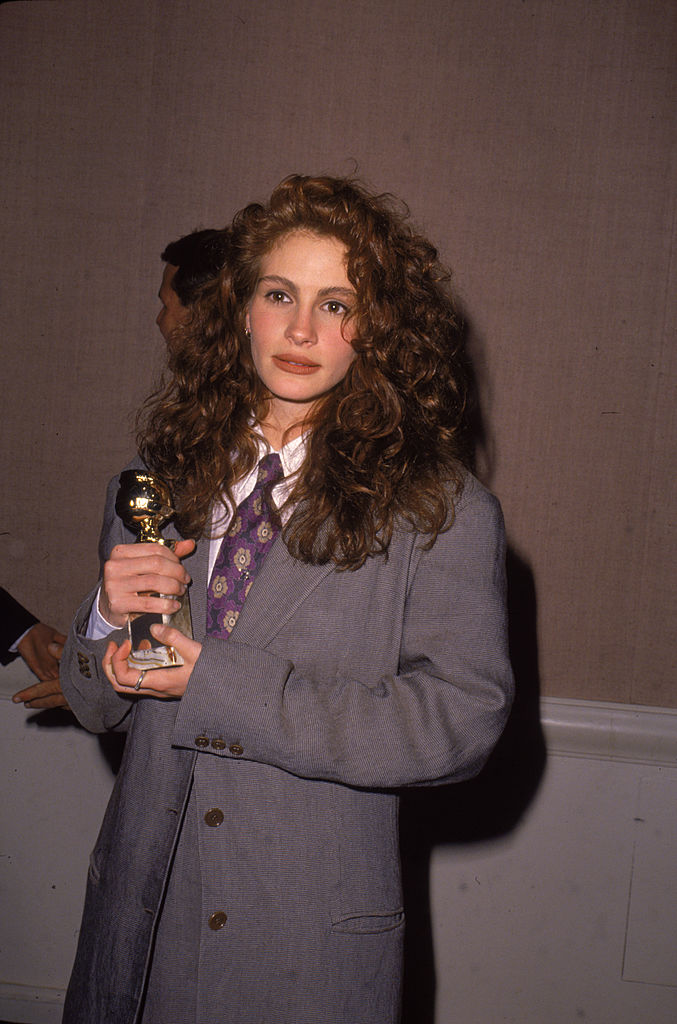 If you're a Golden Globes fashion aficionado, you're scrolling this article looking for one thing and one thing only: Julia Roberts in her '90s oversized gray suit. Here it is, people. The big hair, the ugly purple tie. She may want us to forget it, but this look is for eternity.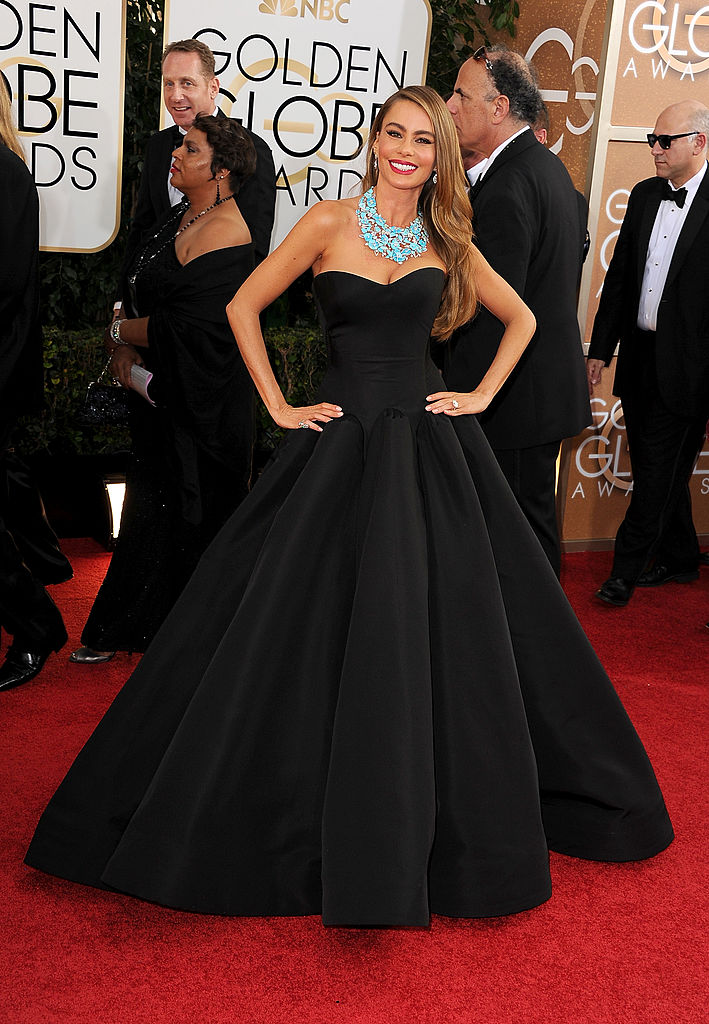 Sofia Vergara, 2014. We can't, so we won't. ★★★★★.
Make sure to watch the 74th Golden Globe Awards on NBC Sunday, January 8, 2017 at 7 p.m. ET/4 p.m. PT!
So, that's our round up. Yes, there are plenty more iconic outfits from through the years, but they didn't have quite the magnitude of red carpet photographers in 1944 when the Golden Globes began, as much as we'd love to peruse that archive. Ah, well. We'll just have to imagine what Ingrid Bergman wore when she won in '45. We hope it had sequins.