Icona Pop is back with another song of the summer contender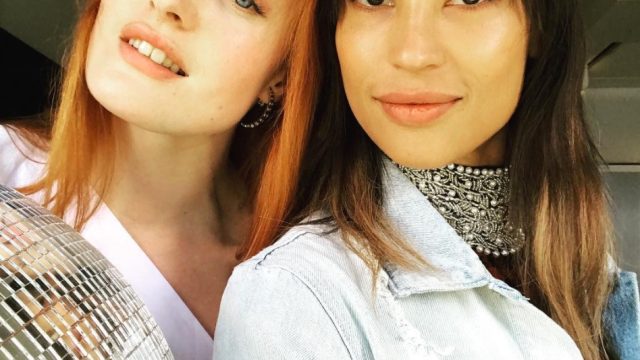 It might be just me, but every time I hear someone say, "I don't care," I immediately think, "I LOVE IT!" That's Swedish pop duo Icona Pop's fault. They and longtime fave Charli XCX ruled the radio in 2012 through 2013 with monster single "I Love It," and they've been dropping dope pop hits since.
Their latest: The lowkey "Girls, Girls," which has an excellent bubbly beat and a refreshing femme-centric vibe.
https://www.youtube.com/watch?v=V1u7IMcpCRw?feature=oembed
The single artwork has a ~wavy~ look, which fits with the duo's "gals on the internet" vibe. The lyric video puts that "GIRLS, GIRLS" art front and center, but Icona Pop didn't just come up with all the featured selfies on their own.
Instead, they sourced their "Icon" fans for photos to run along with the song. The result: A celebration of mostly girls, for a song all about girls.
(An aside, they call their fans ICONS. Adorable.)
"Girls, Girls" is the group's first single of the year. Last year, Icona Pop dropped "Someone Who Can Dance," "Weekend," and "Brightside." Their last album This Is… Icona Pop dropped back in 2013, so it's about time that these song of the summer queens come back for the title. We'll be listening along.