Ian Somerhalder wrote a note to Nikki Reed after the birth of their new baby, and our hearts are exploding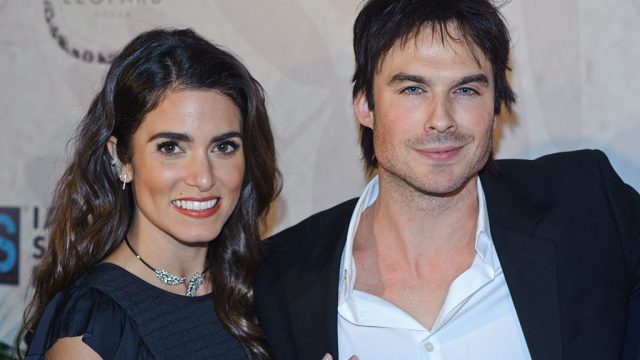 According to E! News, Ian Somerhalder and Nikki Reed welcomed their baby daughter, Bodhi Soleli, back on July 25. Although they had pledged to take an entire month off from the spotlight to enjoy that first month with her, Ian Somerhalder wrote a note to Nikki Reed on Instagram this week. If he has to break his one-month pledge, we're glad he chose to do it this way. The new father wrote alongside a picture of from her Fit Pregnancy shoot earlier this year:
"Just a quick note to you my beautiful wife. You are briefly napping on the other side of the room after being an amazing mom all night so you'll read this when you wake ... seeing these images reminds me of those amazing 9 months that you sacrificed your whole being to grow our little one."
Somerhalder added, "You brought such fun and such power into our lives being pregnant but you literally brought the word sexy into pregnancy, we all see it. Thank you for being my partner in this life and thank you for inspiring not just me but all others who read, hear or see what your soul gives us."
"Love, Your Husband," he signed it.
There's something extra sweet about a public display of appreciation like that. If your S.O. doesn't tell everyone on social media how hot and amazing you are, does it even really count?
So far, Reed hasn't said anything about her new infant, aside from a confirmation of the birth through a representative. Which was to be expected, since she told Fit Pregnancy in her cover story interview that, "After the baby arrives, we're doing one month of silence. Just the three of us, no visitors, and we're turning off our phones too, so there's no expectation for us to communicate."
So much for that. But who can blame the guy for bursting at the seams with love for Nikki and Bodhi? Keep that love-fest going.