Ian Somerhalder's birthday wish to Nikki Reed is so adorable it'll make you melt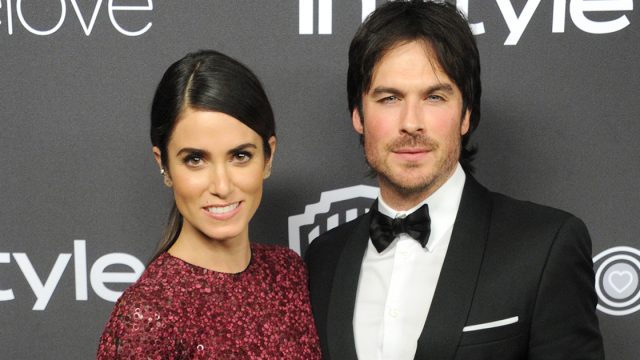 If you're in search of your daily dose of cute, then look no further. To celebrate his partner's 29th birthday, Ian Somerhalder sent Nikki Reed a birthday wish, and it's so adorable that we're actually melting.
We're not surprised that Ian Somerhalder was able to hit us in the feels with his birthday message to his partner. Only last month, the Vampire Diaries star sent a loving tribute to Reed on social media on their second wedding anniversary, and, of course, the couple recently revealed that they're expecting their first child together.
Taking to Instagram, both Somerhalder and Reed shared the happy news, with the former noting that he had "never experienced anything more powerful and beautiful than this." Awww…
If seeing people share their love is your jam, however, then take a look at Ian Somerhalder's birthday message to Nikki Reed. Your heart might not even be able to take it.
While most people might be okay sending their significant other a nice birthday note and some flowers, Somerhalder took things to the next level, penning a huge birthday essay to his partner in which he expressed his love and devotion to her.
"Today, we celebrate you. For an innumerable amount of reasons I couldn't even begin to describe, as all of those who know you and those who even don't know you, would agree," he wrote. "It's your day."
Continuing, the actor penned some of the most loving words we might have ever read.
"The love and light you radiate to the world shines like a beacon for all to see. It's that love and light that guides me to the safe shores of home from the turbulent and sometimes treacherous waters of life," he wrote. "Thank you for your tireless pursuit of spreading good, being an instrument of change and seamlessly weaving the complex threads of our lives together into the warmest, softest and most magical blanket."
Help.
Finishing his sweet dedication, the actor wrote, "Every day I get to watch you being you I'm constantly reminded of your beauty and prowess and how lucky I am to share this life with you. Love, Ian."
He accompanied his love letter with an adorable picture of the couple.
While PDAs can sometimes be too much, we just love how romantic this is. It's so wonderful to see a couple so in love with each other, and we couldn't be happier for them as they begin to grow their family!