Ian Somerhalder and Nikki Reed had the most adorable wedding anniversary messages for each other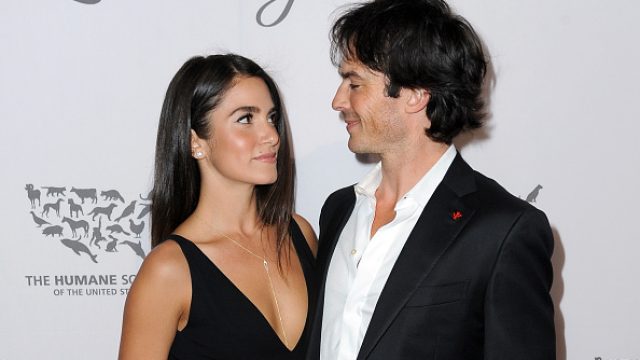 Oh, to be in the public eye and in love! Ian Somerhalder and Nikki Reed have never been coy about their feelings towards each other. From day one, these two have been head-over-heels in love, and they've packed on the PDA to let the rest of the world know, too. Seriously, from sweet little kisses to hand holding and even the way they ~look~ at each other, there's no denying the love here. And on this day, their two-year wedding anniversary, neither Ian nor Nikki are holding back their sweet feelings.
"Today, two years ago to the minute, we said "I do" and I couldn't be happier or more grateful to you for this life," Ian wrote in his heartfelt Instagram post. And amidst all the mushy-gushy feelings, The Vampire Diaries alum wove in a touch of humor.
Of course, Nikki had her own poetic response for her sweet hubby.
"Every day gets better, every moment calling for even more. Navigating the waters of life with you is the greatest and most rewarding adventure I've ever known," she wrote.
Okay, let it out all together now: awwee!
Again, confirming what we already know to be true: Ian and Nikki are IRL #relationshipgoals. And if they ever decide to take a break from showbiz, at least we'll know they can have excellent careers writing Hallmark cards.