"Pretty Little Liars" star Ian Harding wants the show to have a brutal ending
All good things must come to an end and Pretty Little Liars is no exception. It's been said by series creator Marlene King that there may be no more of this popular show after Season 7. In turn, this has led the show's cast to predict how the series will come to a close.
Ian Harding (who plays the debonair Ezra Fitz) recently threw his own finale idea out there and it's quite… intense.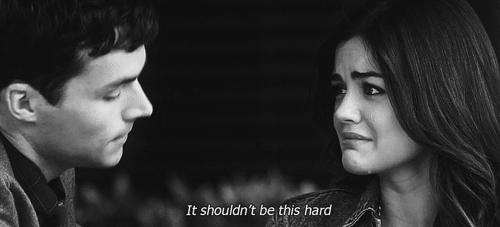 "Maybe something horrible happens and we don't know what happens to the girls, like they all drive off a cliff. And then the camera pans out and I'm laughing maniacally," Harding told The Hollywood Reporter. "I think it would be fun if we found out Ezra was behind it the whole time." (It's safe to say that Ian isn't one to shy away from an antagonistic character.)
Then again, Harding also has a Plan B, which involves a Season 8: "We could also just turn around and surprise everyone … Everyone is mourning the loss of the show and then boom, next June, season eight — we're all mid-40s or something." Ian especially feels this way because it hasn't been confirmed that the show will officially be ending after Season 7.
"[N]o one has come to me and said, 'Ian, you're totally done,'" the actor explained. "[But] I'm planning ahead accordingly just in case."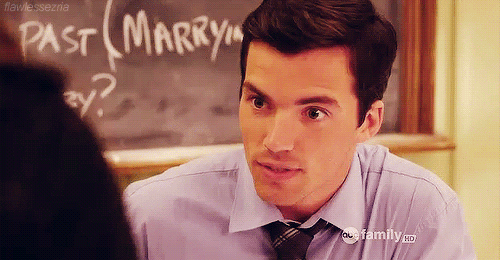 Oh – and Ian also has a Plan C (because why not be prepared?). He told The Hollywood Reporter that it would be cool if the entire series was all just a dream. At the end, they'd demonstrate this by showing himself and co-star Lucy Hale (who plays Aria Montgomery) wearing "prosthetic makeup á la the end of Harry Potter so we look really old with kids and all that." Okay, we see where he's going with this and it's definitely… interesting.
Either way, it will be fun to see if any of Ian's predictions come true in the (possibly not-so-distant) future.