#IAmAPreExistingCondition shows just how many people will be impacted by the Obamacare repeal
Donald Trump and the GOP scored a "victory" on May 4th when the House voted to repeal Obamacare and replace it with the American Health Care Act. Next, the bill goes to Senate, where it faces an uncertain future — but the fact that the AHCA has made it this far is distressing, to say the least.
The list of "pre-existing conditions," which would result in complete loss of insurance or skyrocketing premiums for those affected, is the most staggering part of the bill.
"The bill passed by the House today will result in millions of Americans losing access to quality, affordable health insurance and those with pre-existing health conditions face the possibility of going back to the time when insurers could charge them premiums that made access to coverage out of the question," American Medical Association (AMA) President Andrew Gurman said in response to the vote.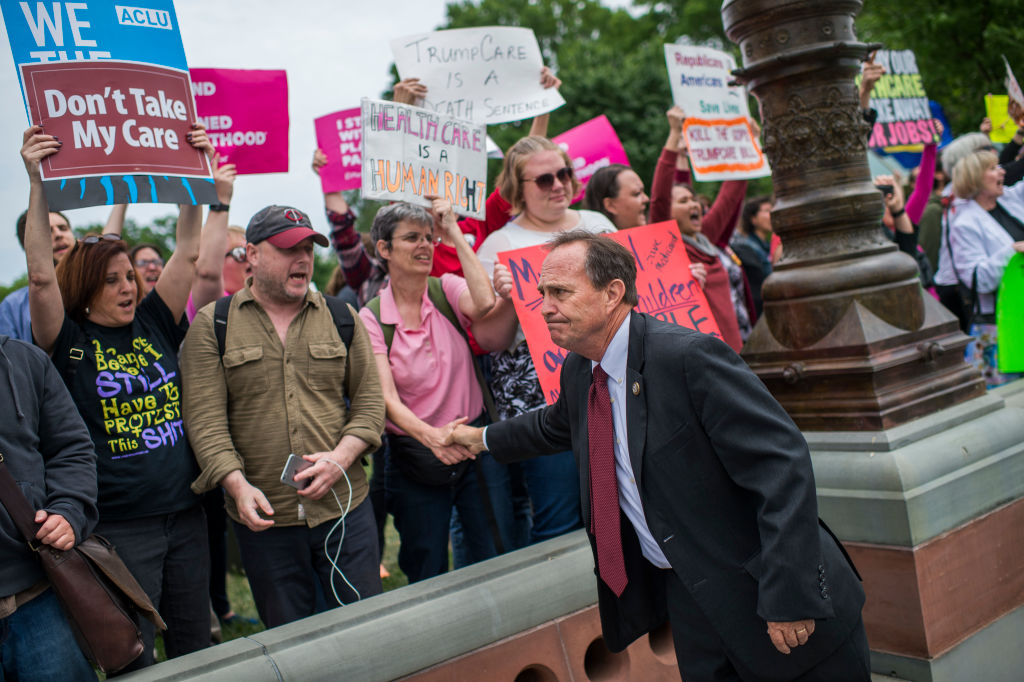 Like so many others, I'm a walking pre-existing condition.
I have a history of childhood epilepsy. An eating disorder that took over my life for more than a decade — and that I only recovered from because I received the highest-quality treatment, thanks to my parents' top-notch insurance and resources. I'm a sexual assault survivor. I currently have a dual diagnosis of PTSD and generalized anxiety disorder. And, I'm self-employed — so both Obamacare and Planned Parenthood have been invaluable resources for me.
Using this hashtag, people have shared their stories and conditions , showing the sheer amount of individuals who will be deeply impacted by the AHCA if the bill passes in the Senate.
false
https://twitter.com/udfredirect/status/860219734100410369
https://twitter.com/udfredirect/status/860187472940216320
https://twitter.com/udfredirect/status/860198639846572032
false
https://twitter.com/udfredirect/status/860256138306002944
As these Tweets prove, few people will be safe under the AHCA. If you're horrified by the prospect of this bill becoming law, here's how to call your Senators and make your voice heard before the vote takes place.
Save