I worked at Kate Spade for less than a year, but it completely changed me as a woman
A mere two minutes before receiving a news alert that legendary designer and fashion icon Kate Spade had died at the age of 55, the receptionist at the hair salon glanced at my purse. She cooed, "Ohmygosh, I love your bag," before sizing it up again, sighing, "Kate Spade," in that familiar, knowing tone. Of course such a vibrant, cloudy sky-patterned tote was a Kate Spade. What else could it possibly be?
Moments later, I opened my phone to read the notification. My heart dropped to the floor; so did the hearts of fashion lovers around the world upon learning that Kate Spade had taken her own life.
Though she officially parted ways with her eponymous brand in 2006, the company's Kate Spade spirit lived on as it expanded to include so much more than handbags — becoming a full-fledged lifestyle brand featuring everything from jewelry and phone cases to furniture and bedding.
In the wake of her death on June 5th, fashion fans took to social media to share heartfelt memories about what Kate Spade meant to them. From saving up for that first handbag purchase to treasured gifts from loved ones, it felt like we all had a personal connection to the playful, colorful products associated with Kate Spade.
But unlike so many famous names in fashion, Spade herself remained fiercely private, rarely granting interviews even though her name appeared on the arms of style mavens from Tokyo to Tallahassee. When Anna Wintour, one of the fashion industry's most notoriously hard-to-please editors, reacted to the news of Spade's death, she said Kate was just like her bags, "colorful and unpretentious."
Falling in love with Kate Spade's feminine but practical designs was easy for me, for so many. Growing up, I devoured fashion magazines, endlessly fascinated by fashion and all it seemed to encompass: wealth, status, beauty.
But one thing I never saw in those glossy pages was myself.
I saw tall, thin women with glowy skin, whose clothes hung effortlessly off their bodies. Not a flaw, blemish, or imperfection in sight.
And then there was me: 5 foot 4 on my tippy toes, with thighs that always rubbed together and a belly that only grew bigger. Never quite comfortable in my own skin, all I wanted was to exude the sort of confidence I saw in magazines, but I knew I would never fit that mold.
Fashion wasn't made for bodies like mine. Fashion felt unattainable — not just because of the price tag, but because of who you had to be to wear it. Kate Spade didn't care about any of that. Her handbags didn't exclude you based on your jean size or because your body didn't fit into cultural beauty ideals.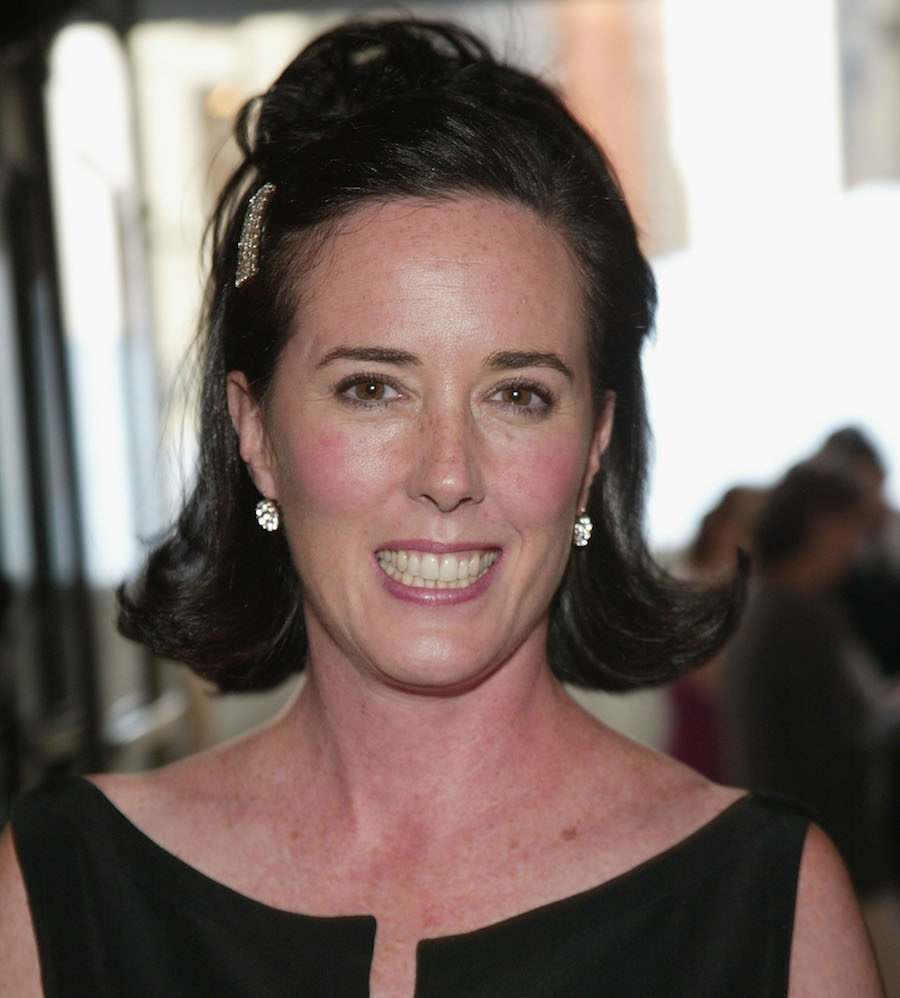 Spade and her brand made it cool to live colorfully.
In a sea of basic black handbags, she treated kelly green as a neutral. A handbag in the shape of a bird cage flawlessly matched a dress covered in gold bows, paired with perfectly pink sparkly heels. Being who you are is vital to the core mission of Spade's branding. I think that's why her whimsical creations resonated with so many girls and women.
In 2014, I took a job at Kate Spade and Company as an executive assistant. I got to see firsthand how Spade's vision came to life, long after she'd sold her shares of the company.
The company celebrated individuality in a way I'd never seen before — showing up to work in a ballgown wouldn't be out of the ordinary. Spade's joie de vivre radiated through the office walls, her unique sense of style was present in every square inch of the Park Avenue building we occupied. Each person I worked with embodied the unique Kate Spade spirit through and through. It's no surprise that such creative, warm, and innovative souls gravitated to the brand she created.
I was only with the company for a short time, but it left an indelible mark on me as I eventually embarked on my lifelong dream of becoming a writer. In those Kate Spade offices, I remembered how important it is to be who you are, even if who you are is covered in gold glitter and topped with a big 'ol bow. Especially if who you are is covered in gold glitter and topped with a big 'ol bow.
My career may have taken me in a different direction, but Kate Spade's whimsy is omnipresent in my home and in my heart. I have a closet full of Kate Spade clothes, a desk full of Kate Spade accessories, and a kitchen full of Kate Spade goodies. I even wore Kate Spade heels at my wedding, ivory satin with a blue bow. But none of that is what matters —  I celebrate the memories I've made with each item, the feeling that fashion can and should be fun, the adventures I've gone on with a Kate Spade bag in tow.
Kate Spade's work brought so much joy to others that it can be difficult to reconcile her happy-go-lucky brand with the pain she must have endured behind closed doors.
But mental health struggles don't discriminate. It is a reminder that none of us know what anyone is battling beneath the surface, regardless of one's fame, wealth, or success.
Spade, the woman, quietly became an icon to so many by creating a fashion empire simply out of a need for a handbag that was both fun and functional. The designer herself once said that while she loved fashion, she "wanted to be behind the scenes." Of her legacy, Spade also said she hoped to be remembered "not just as a good businesswoman but as a great friend — and a heck of a lot of fun."
It's not our business to speculate about her death, but we should absolutely celebrate her life. Having an open dialogue about mental health is important, but respecting Spade and her surviving loved ones is equally as important. My heart is and always will be with them.
I, for one, will think of her every time I eat cake for breakfast. I'll try to leave a little sparkle everywhere I go, but most importantly, I'll live colorfully, just as she did. false
If you or anyone you know is currently struggling with suicidal thoughts, there is help. Reach out to the National Suicide Prevention Lifeline at 1-800-273-8255.