I went to a summit for women leaders, and this is what happens when Nasty Women unite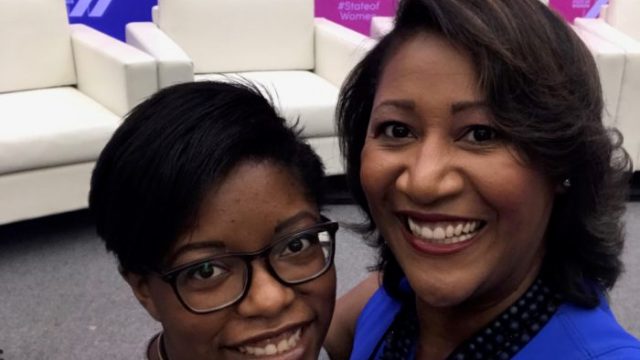 Ever since the 2016 presidential election, I've been feeling the urge to do more. It's the main reason I participated in the Women's March in January and A Day Without a Woman in March.
It's also the reason I've bought a few graphic tees and tanks that benefit good causes, such as "Nasty Women Unite" in support of Planned Parenthood, "Phenomenal Woman" to raise funds for several women's groups, and "Refugees Always Welcome" in support of GirlForward, a nonprofit in Chicago and Austin that helps teen girl refugees.
Upon applying, participants are asked to sign up for one of five tracks: leadership, entrepreneurship, grassroots organizing, campaign management, and running for office.
Despite having several people ask if I'd consider running for office, I opted for the leadership track. My political aspirations both began and ended in eighth grade after serving as class president. I wholeheartedly support more women running for office — I, however, will not be one of them.
Nevertheless, I headed to the conference with no idea of what exactly to expect. Of course, I welcomed the opportunity to hear from Valerie Jarrett, former advisor to President Barack Obama, and Tina Tchen, former Executive Director of the White House Council on Women and Girls. Plus, there were my "hometown heroes" of sorts, Dorri McWhorter, CEO of YWCA Chicago and Cook County State's Attorney Kimberly Foxx.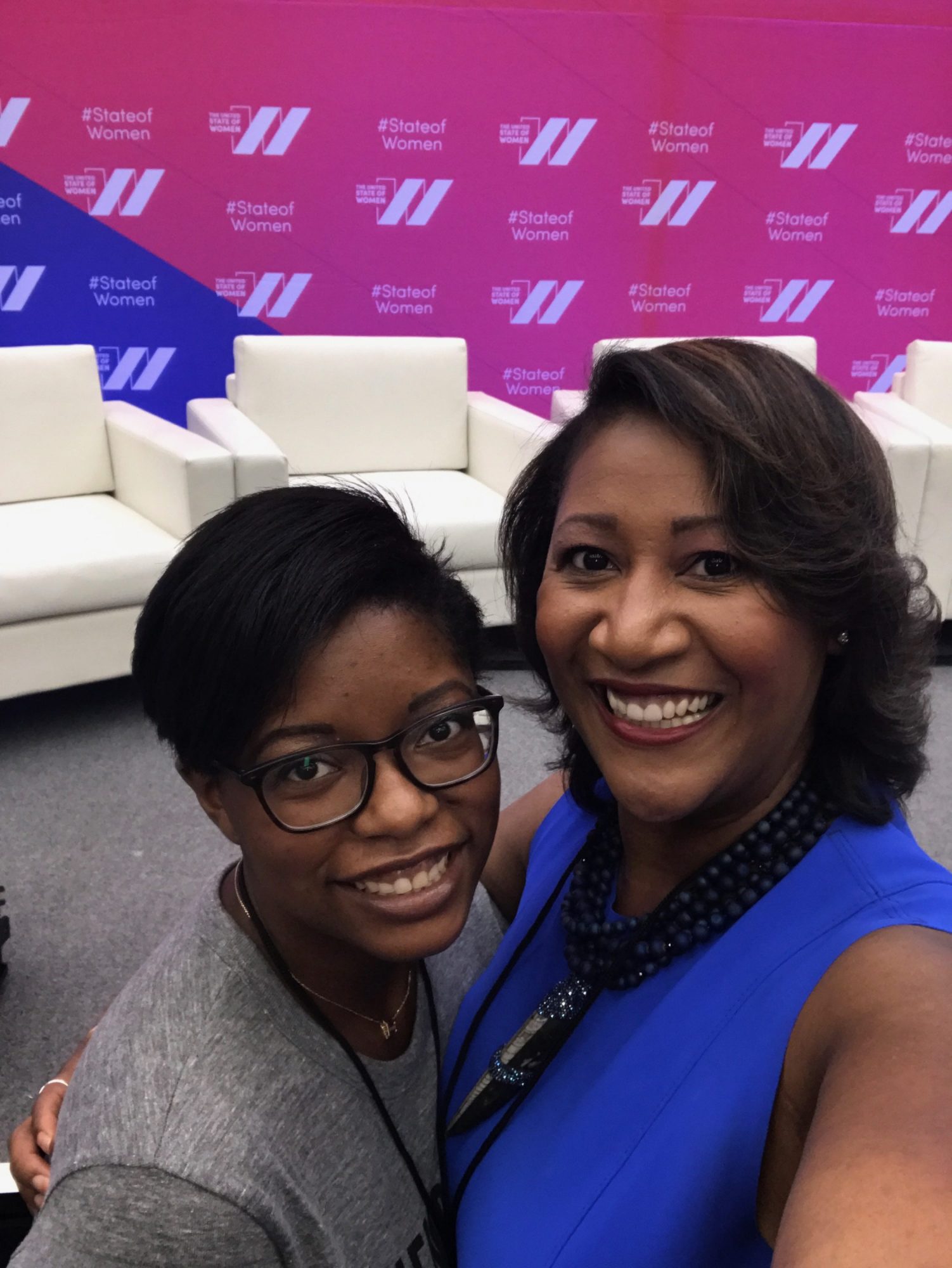 But there was something both inspiring and rejuvenating about being surrounding by women (nearly 1,000 to be exact) who not only feel — but know — that we can truly make difference.
It was similar to the palpable energy I felt when I joined thousands upon thousands of my sisters at the Women's March.
As McWhorter mentioned during her remarks Saturday morning, "We are the change we've been waiting for.
Too often, I believe that we, as women, wait for the "perfect" moment to take action — to start that blog, to write that book, to launch a company, to change careers, etc. (and yes, I'm talking to and about myself here). But the truth is, that so-called "perfect" moment will never come. If we wait for that nonexistent time, we'll be waiting for the rest of our lives.
Or as the leadership track host, Emilie Aries of Bossed Up, said: "If we don't go anywhere until we're 100-percent ready, we'll go nowhere.
One of my favorite exercises during the breakout session was pretending we were at our 10-year Galvanize Chicago reunion, and we had to share what we had accomplished since the summit.
Ever the overachiever, I'd already put thought into my 10-year plan and had it all mapped out: I'm about to turn 40 and I'm a New York Times bestselling author. I'm also the CEO of a nonprofit for women and girls. And I live in a house with my husband and our two young kids.
Will all of that come true 10 years from now? Your guess is as good as mine. But this weekend, I sat down and wrote out actionable steps I can take to work toward those goals. And I fully intend to start right now (well, maybe after I've caught up on some much needed R&R after such an invigorating weekend).
The resounding bit of advice that nearly every speaker seemed to offer was come as you are, and start where you are — a sentiment that was echoed by Foxx, who encouraged attendees to "show up in the fullness that you are, wherever that is."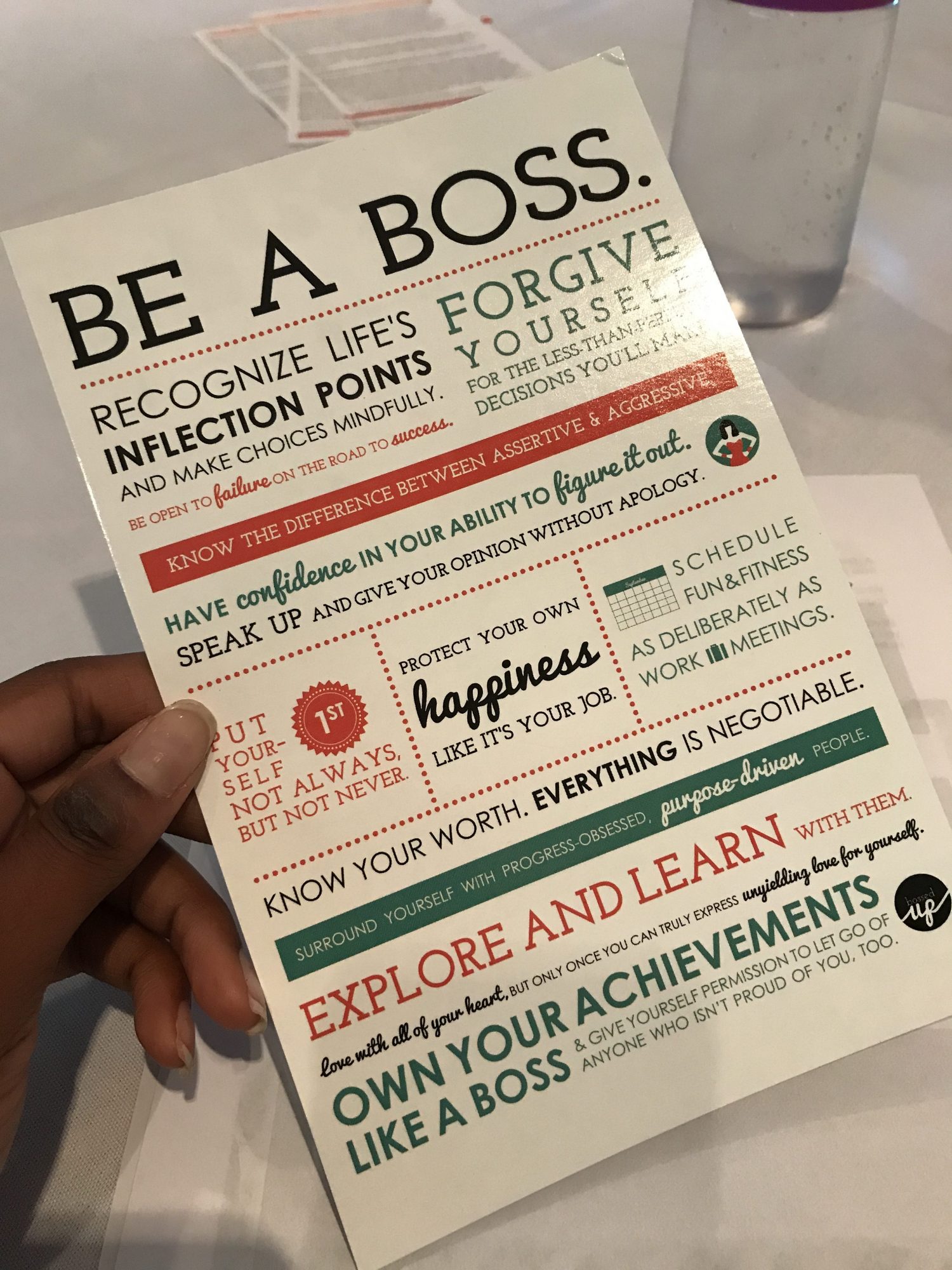 So jump in, get messy, and turn your activism into action…whatever that looks like. You don't have to run for office if that's not your jam (it's certainly not mine), but you can make a difference wherever you are, no matter who you are.
It's never too late and you're never "too old." Seriously, there were badass women in their 80s at the conference — and they showed zero signs of slowing down anytime soon. So why should we?
To learn more about United State of Women and to find out when the Galvanize Program is coming to a city near you, visit theunitedstateofwomen.org.