I tried the makeup artist method of using powder before foundation, and I didn't touch-up once
Wearing makeup when you have oily skin can be quite the headache.
It seems like no matter what we do, especially us oily peeps, we can't seem to keep our face from sliding off. But fret not, because I'm here to tell you to stop searching for a new mattifying primer or an oil-absorbing foundation. The answer may lie in the order that you're applying your makeup.
Yes, it's true. Instead of applying foundation and setting it with loose powder, many beauty gurus and makeup artists are suggesting that you do those two steps in reverse — so it would be setting powder first, then your foundation.
Here's what applying powder before foundation does:
This application method works particularly well for oily skin, giving a more matte and longer-lasting finish by controlling excess oil production. This is great news for those looking to have their makeup last throughout the day, especially in the heat.
And while you might need to touch up with powder, it won't nearly be as much. If you have super dry skin, you may want to stay away from this method, but it doesn't hurt to try at least once. 
The loose powder will also help "fill in" pores and lines to give the skin a very smooth finish, acting as a true canvas for foundation. You'll notice that when you apply your foundation, you get more coverage with less product. It's a great way to save product (and money) in the long run. Also, blush, highlighter, and other face products will look much more pigmented.
Let's test this beauty method, shall we?
Step 1: Wash, tone, and moisturize your skin as you would normally.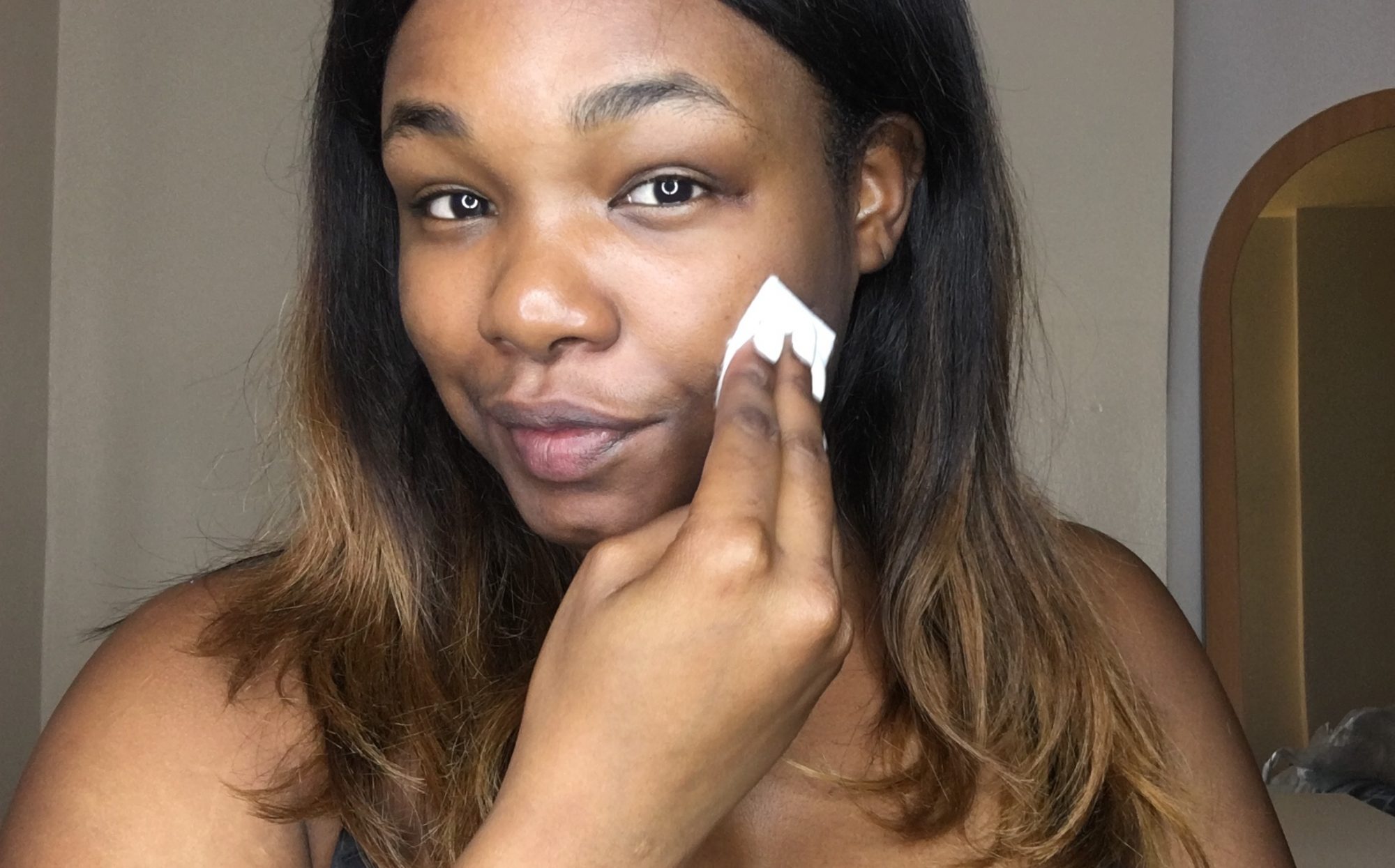 It is essential to still properly prep your skin as you would normally. Flawless foundation is one part application and two-parts preparation. Don't neglect your canvas. I've prepped my skin by washing with Neutrogena Deep Clean Cream Cleanser ($7.49) and following up with Witch Hazel to tone, and after, I used Garnier Moisture Rescue refreshing gel-cream ($5.99) for hydration.
Step 2: After products are absorbed into the skin, apply a loose powder of your choice all over your face or in your trouble areas.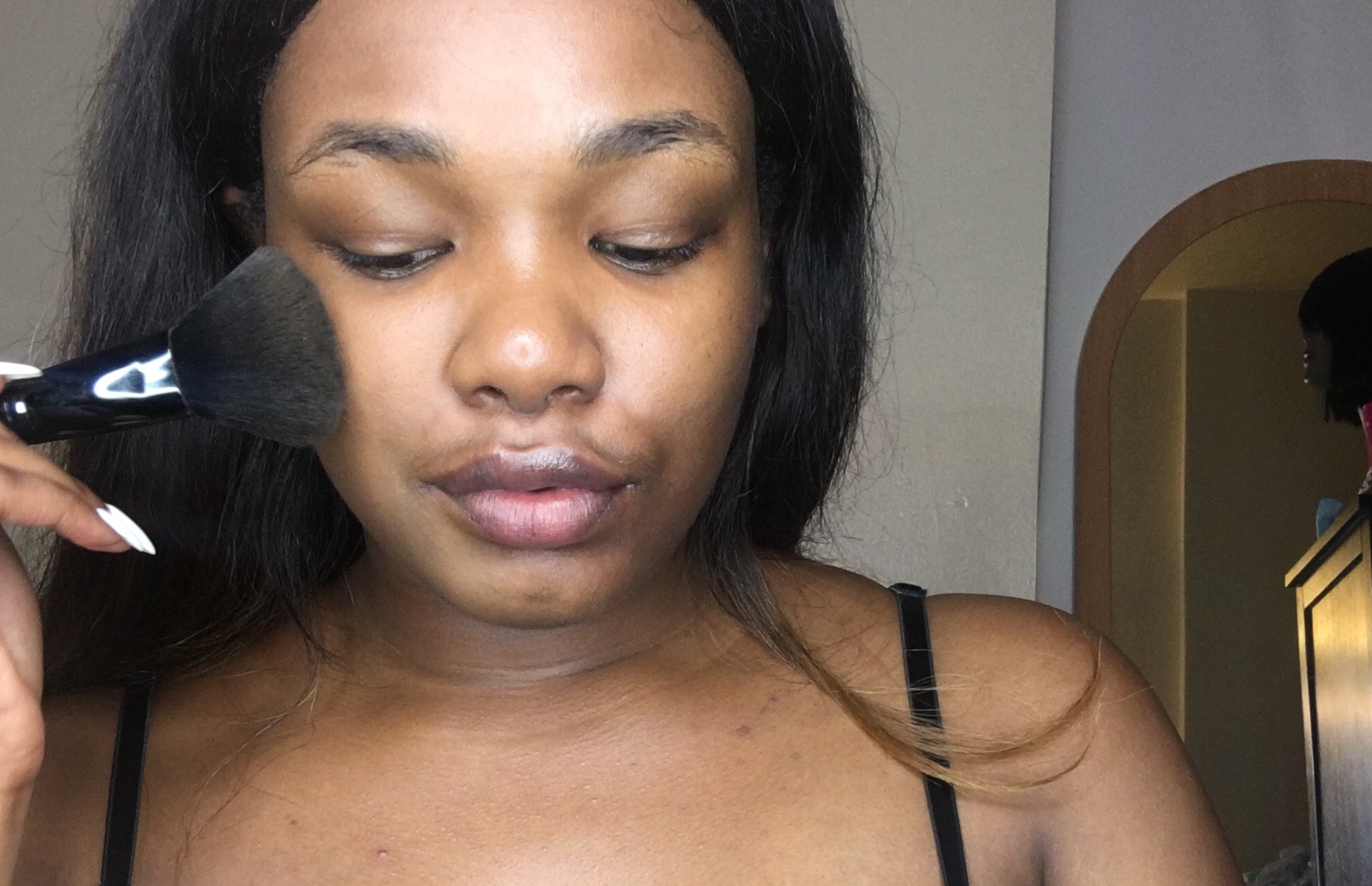 In this step, you can either apply the powder all over your face or just in the areas that tend to get extra oily. However, be mindful that the finer the texture of the loose powder, the better. For deeper skin tones, apply a darker or slightly tinted loose powder to avoid flashback. For my experiment, I used Ben Nye's Luxury Powder in shade Topaz ($13.50).
You'll want to let the powder to sit for a few minutes, much like when you "bake" your undereye area or highlight. This step is optional, however, it will ensure you're getting the most out of the loose powder when it comes to absorbing to excess oil in the skin.
Step 3: Apply foundation and concealer of your choice. Liquid formulas would work best however, a cream formula will suffice.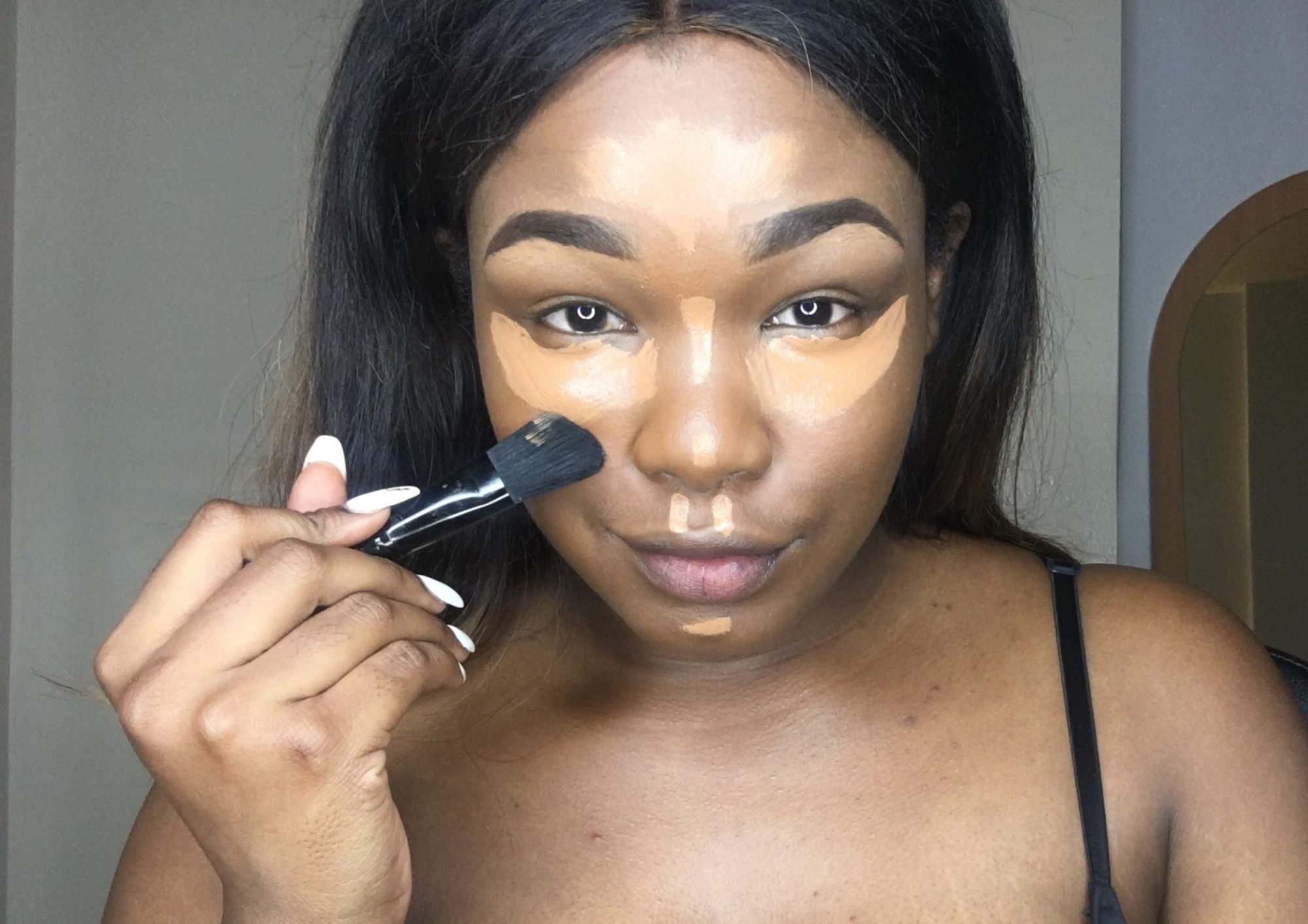 Cream or liquid foundations and concealers work best because the application will be super smooth on top of the loose powder. Powder foundation, on the other hand, may come off very chalky or dry looking.
Step 4: Set your foundation and concealer with loose powders.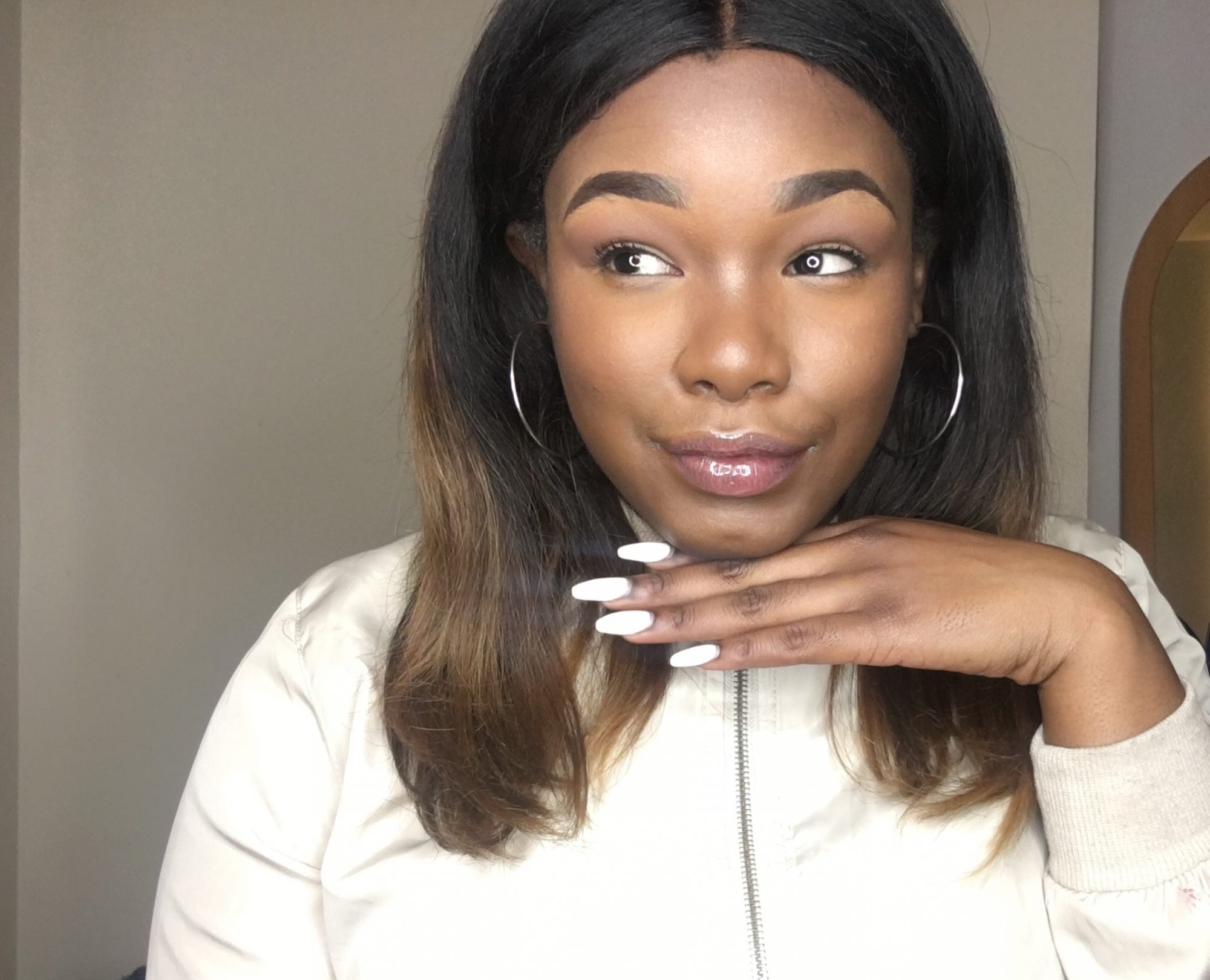 Applying loose (setting) powder on top of your foundation and/or concealer may be something you're already familiar with. The setting powder is extra assurance that your foundation and concealer won't budge, separate, or allow too many natural oils to seep through.
Step 5: Finish off your makeup look and enjoy your long-lasting flawless foundation application.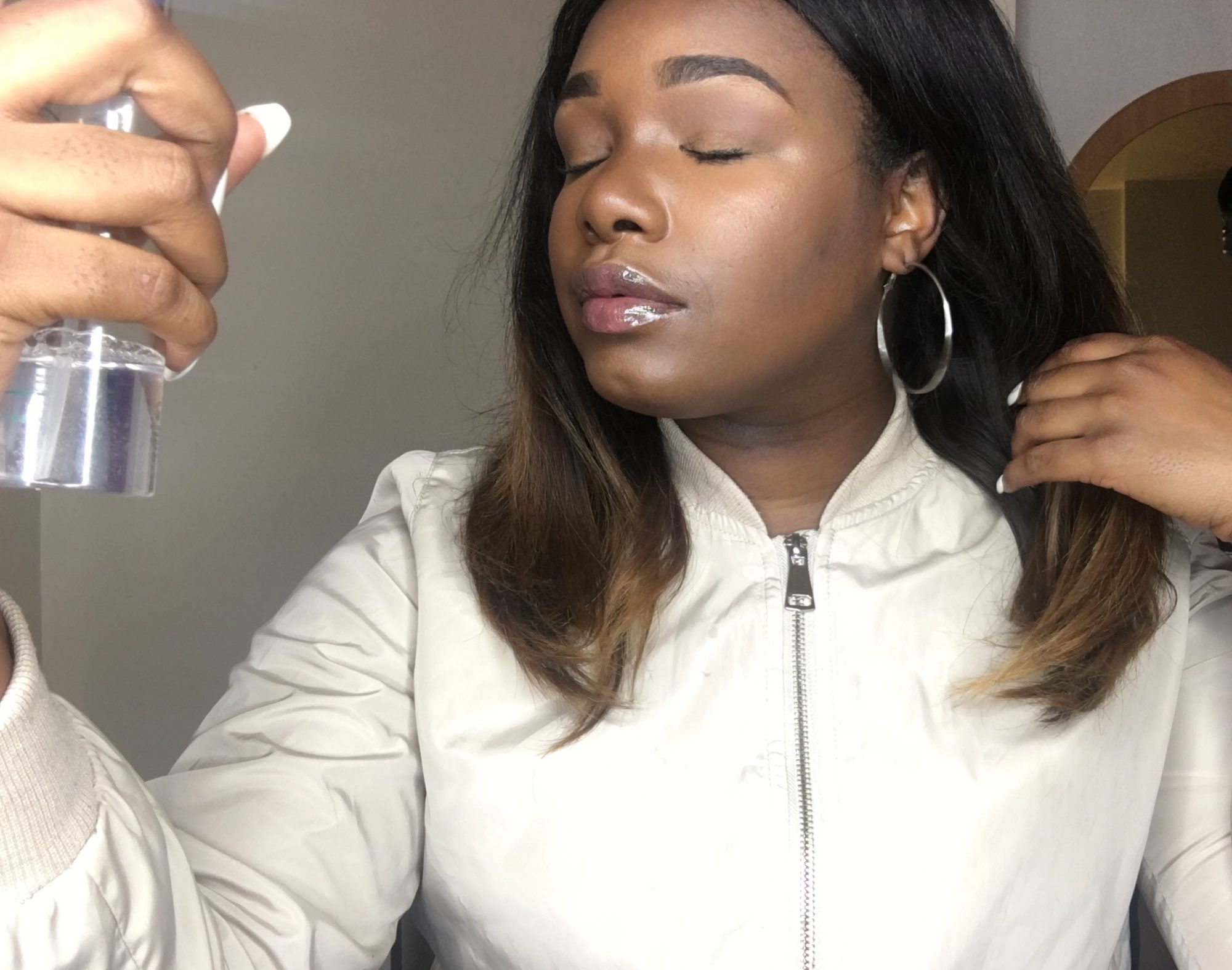 Just like that, you're all done.
Check out how my makeup held up throughout the day using this method.
Sidebar: Here are my results from the first time I tried this method. It was 86 degrees and humid in NYC. Also, I have incredibly oily skin and I purposely refrained from blotting to see how my makeup would hold up.
9 a.m.: Just applied my makeup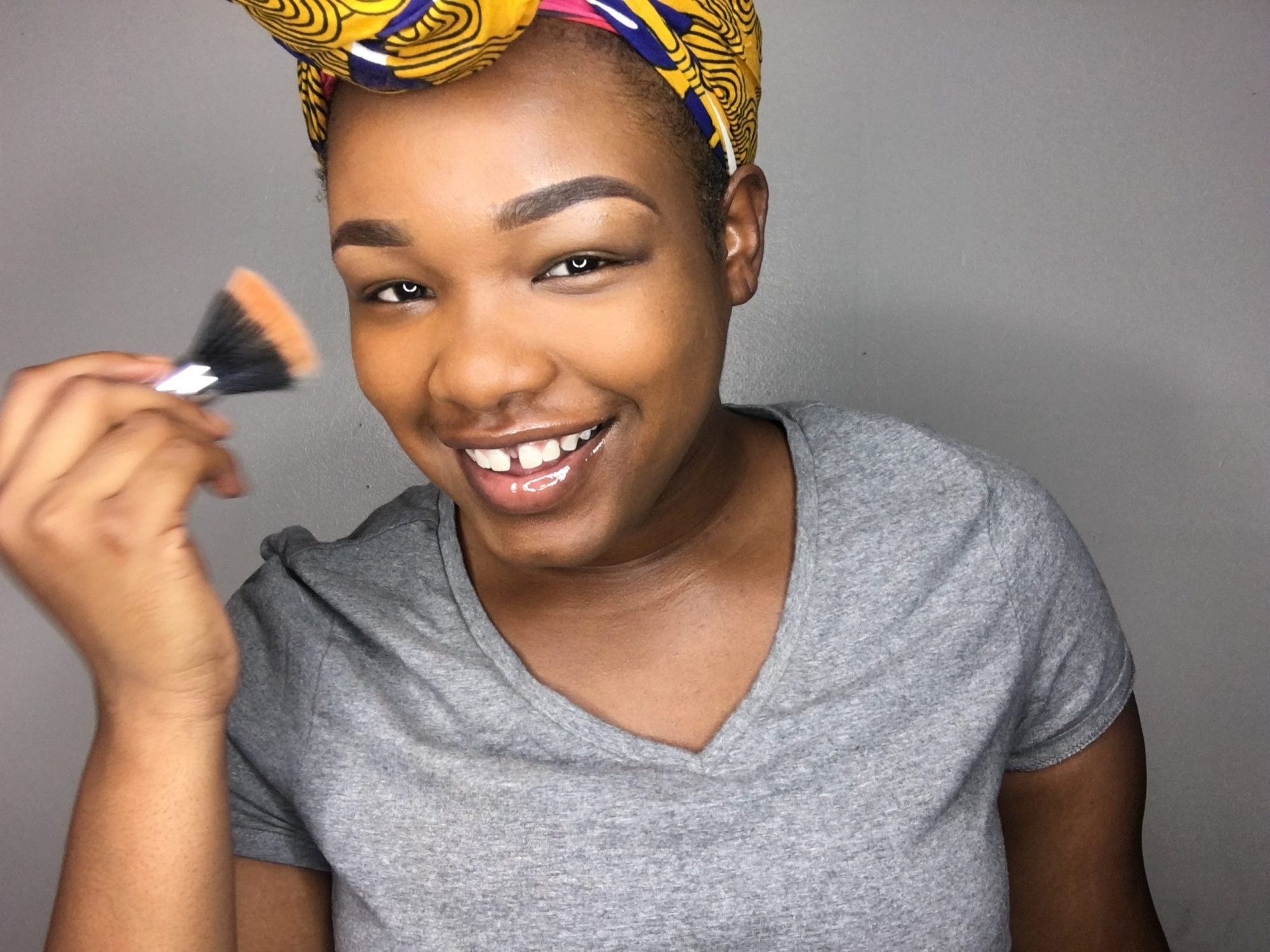 I finished makeup look with liquid foundation applied over loose powder and a little bronzing powder to top it off.
 12 p.m.: Lunch break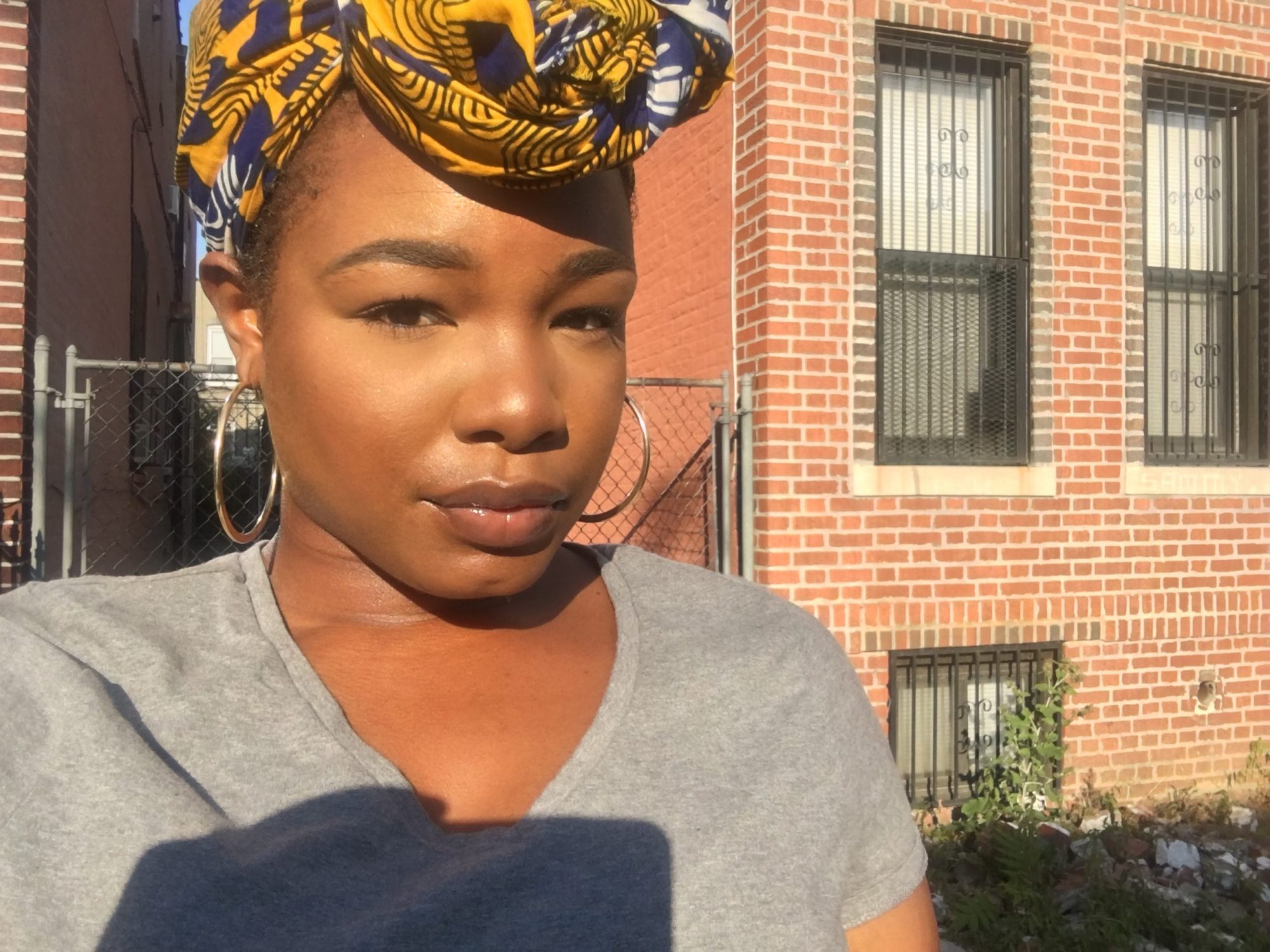 My makeup is still holding up really well.
4 p.m.: Much-needed Red Bull break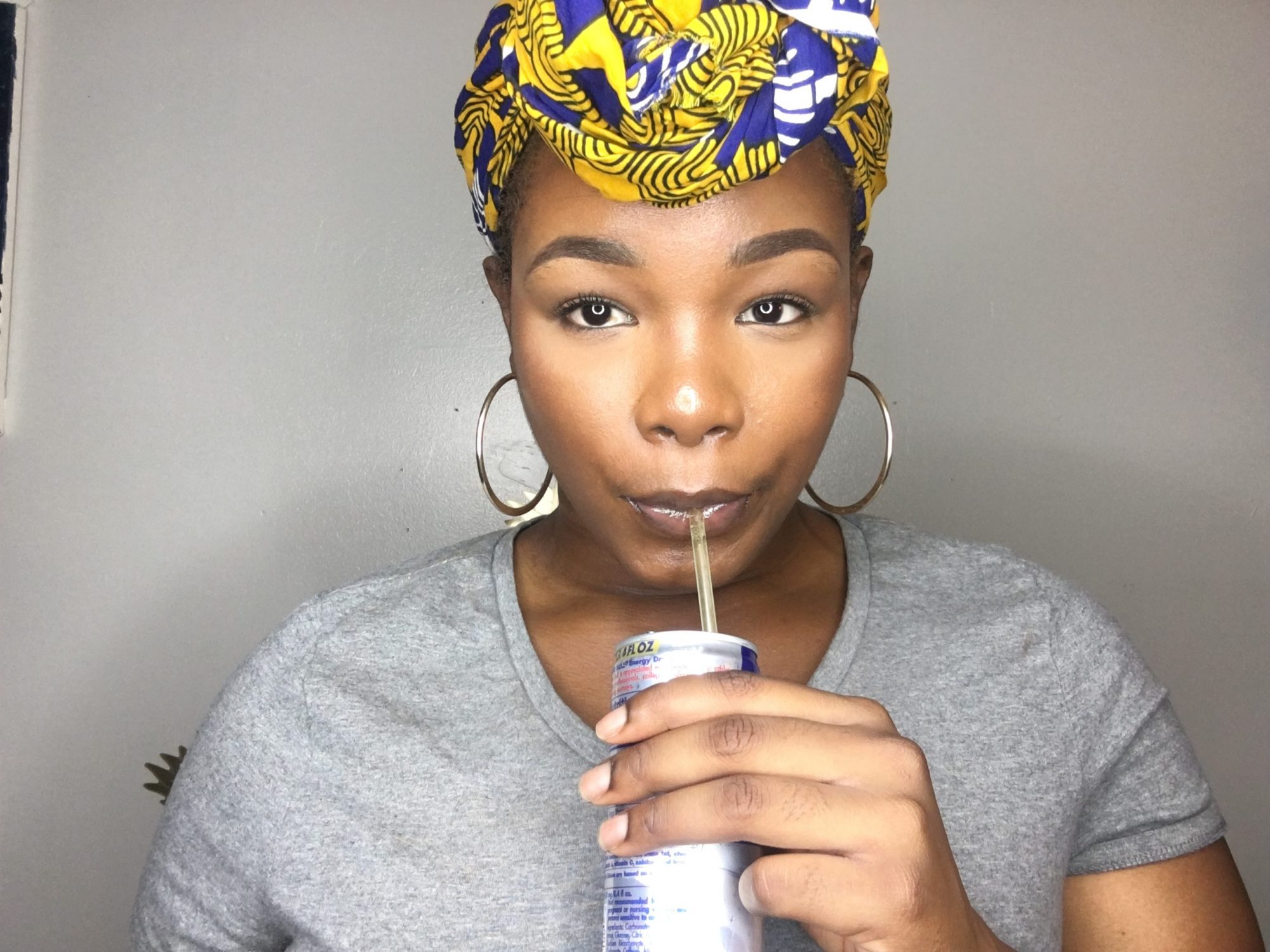 7 p.m.: Still haven't blotted and it's still going strong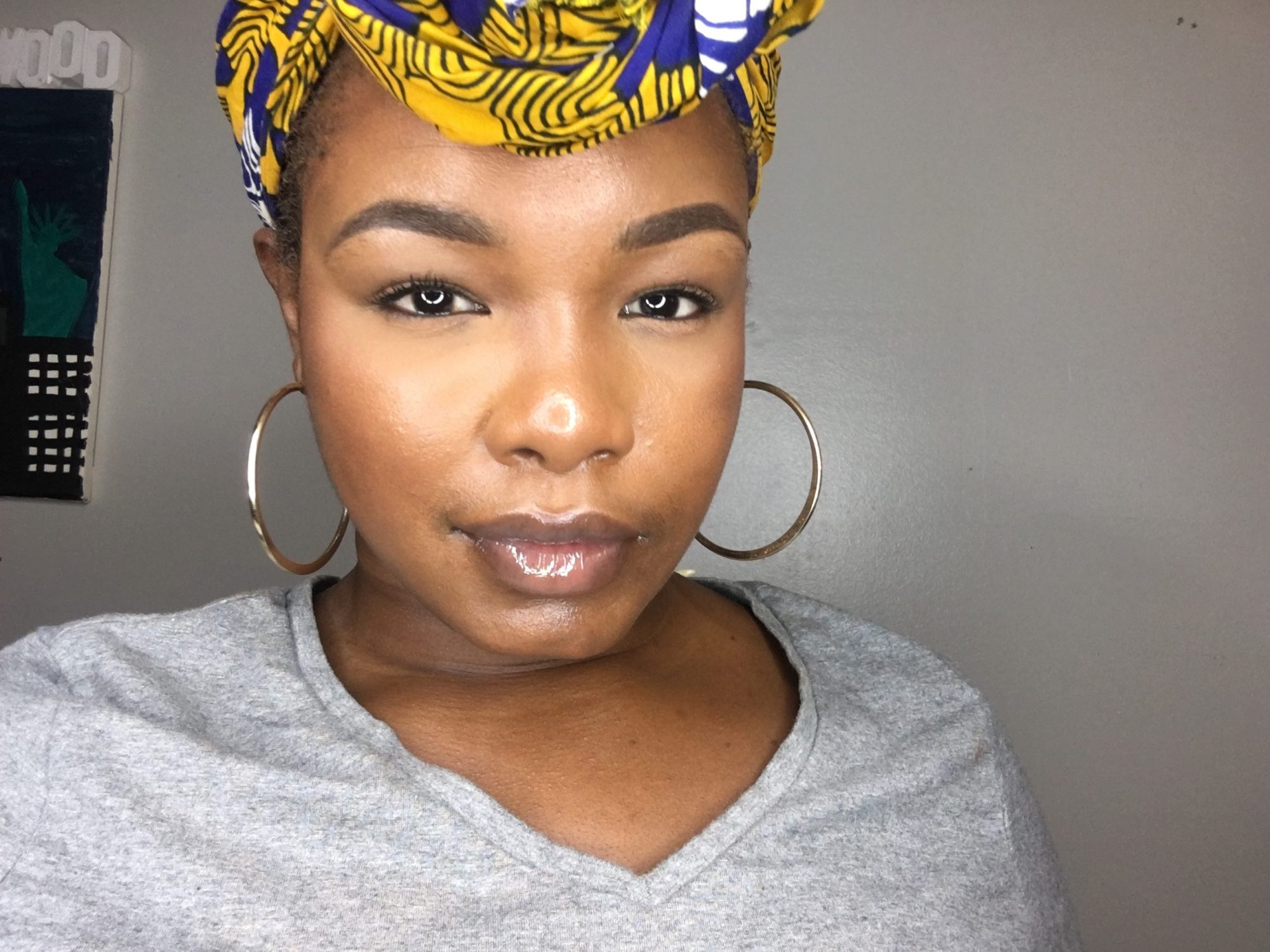 9 p.m.: A full day of errands complete
If I must say so myself, my makeup is still fab.
Final thoughts:
It took a few tries for me to find a powder that would work well with my skin for this method. But once I did, the results were utterly amazing. My foundation lasts twice as long as it normally does. I'd usually be an oily, separated mess. Using this method, my foundation can get me through a whole work day and then some.
If you're looking to have longer-lasting foundation or even just a super flawless finish, I definitely recommend trying this method. Don't be afraid to experiment with different types and shades of loose powders either.