I tried a new normal nail polish/gel nail-hybrid, and here are my honest thoughts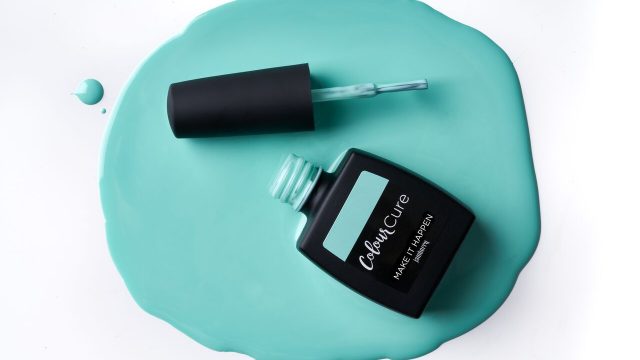 It's no secret that I'm low-key obsessed with doing my nails/getting my nails done by others. And because I also live on a budget (holla, NYC life!), I've also become extremely adept at the at-home, DIY mani.
Which is why I was more than a little intrigued when the brand Jamberry invited me to The Wing in Manhattan to try out their new ColourCure collection. ColourCure boasts the "long wear, durability, hardness, thickness, and shine," of a gel, but with the "ease of removal and smooth application" of a traditional polish (or, as fancy-types call it, a "nail lacquer."). It also doesn't require a top or base coat, which is pretty freaking awesome.
Basically, it's a traditional nail polish and gel-nail hybrid that aims to bring you the best of both worlds in fewer steps than either.
And any DIY manicure maven can tell you that's kind of a big deal. Because there is NOTHING more frustrating than spending time carefully painting your nails only to have them chip within a couple days. At the same time, gel manis aren't the easiest to apply at home and can be a downright pain to take off.
Plus, ColourCure's application process is incredibly simple. You apply two to three coats (putting your nails under an LED nail lamp for 99 seconds between each one), wait 60 seconds, and you're done.
At this point, you're probably thinking: Okay dude, but what were the actual results?
Fair question, friends. And I've got you covered!  Here's what my nails looked like after a professional mani with a Jamberry representative (I chose the shade "Make It Happen," fyi!):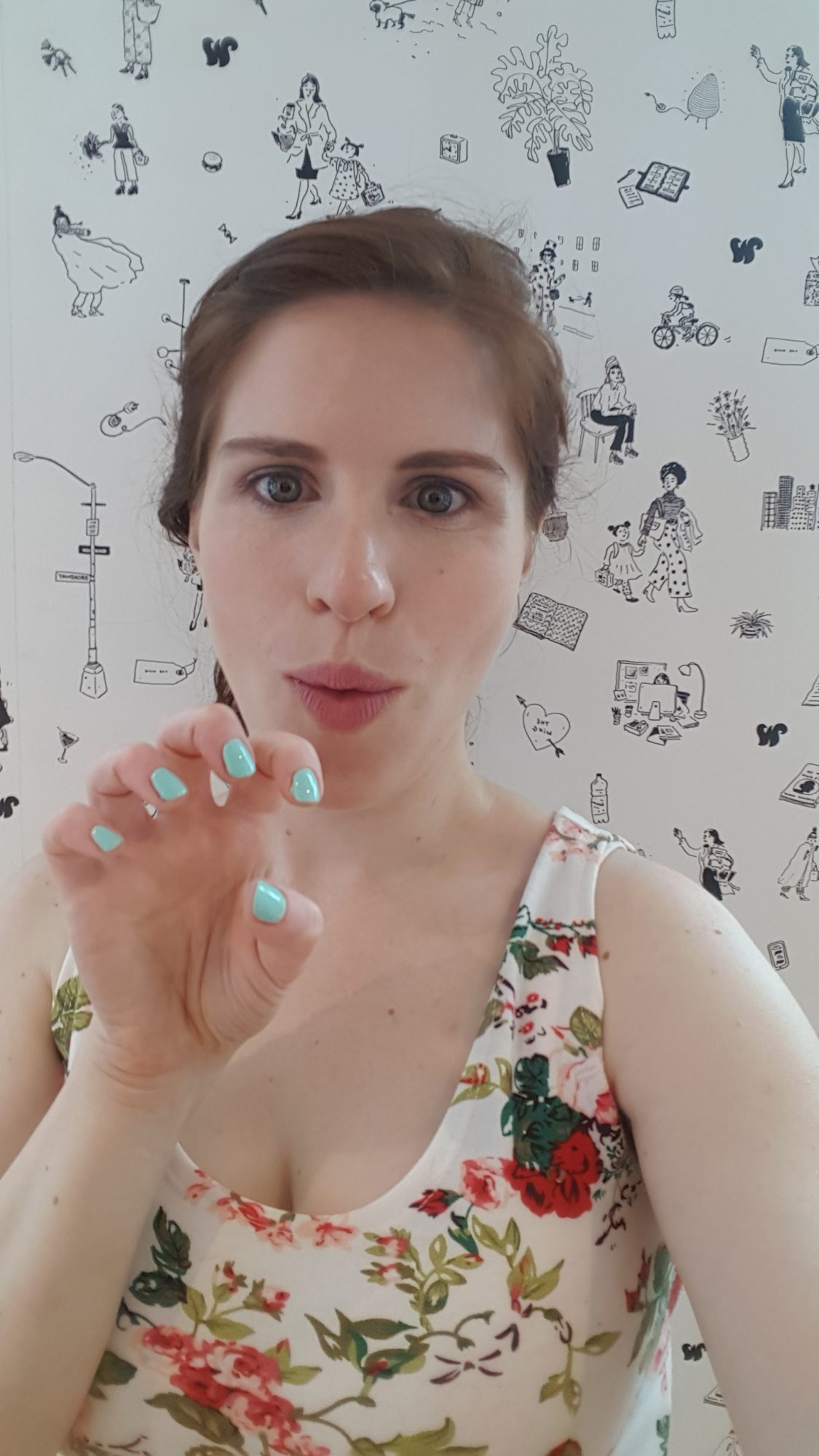 And here's a (slightly blurry) closeup…because camera phones are my enemy: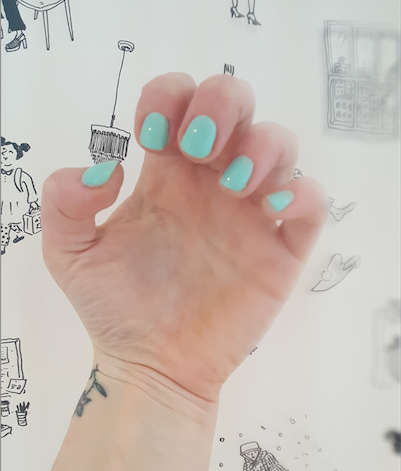 I loved the finished look, but of course was thinking two main things: Will this be a pain to remove, and will I be able to replicate these results at home?
Which is why — for the sake of journalistic integrity — I removed my brand new lovely mani within a few days. Jamberry recommends soaking your nails in their Nail Wrap and Lacquer Remover ($19) for three minutes and then removing the polish with a cotton pad. I, however, didn't have that, so I soaked my nails in regular old nail polish remover and weirdly found removal worked best by very gently scraping my nails with a dull butter knife (sounds odd, but was actually super fast and effective, and I was later told by a brand rep that I probably just needed to soak 'em a little longer).
I then moved on to the at-home application to see if I could replicate the salon results.
This time around, I chose the color "Bubblegum Bae," and I was honestly super happy with how everything turned out. My nails looked professional, even though I am FAR FROM a professional manicurist. But NOTE: Jamberry says to apply two to three thin coats, and they are NOT KIDDING. If you use too thick a coat your nails will start to pucker at the edges as it dries. I made this mistake with my first hand and had to re-do, but once I started using thin coats it worked like a charm.
Here was me (looking decidedly less glam) after the late-night DIY mani.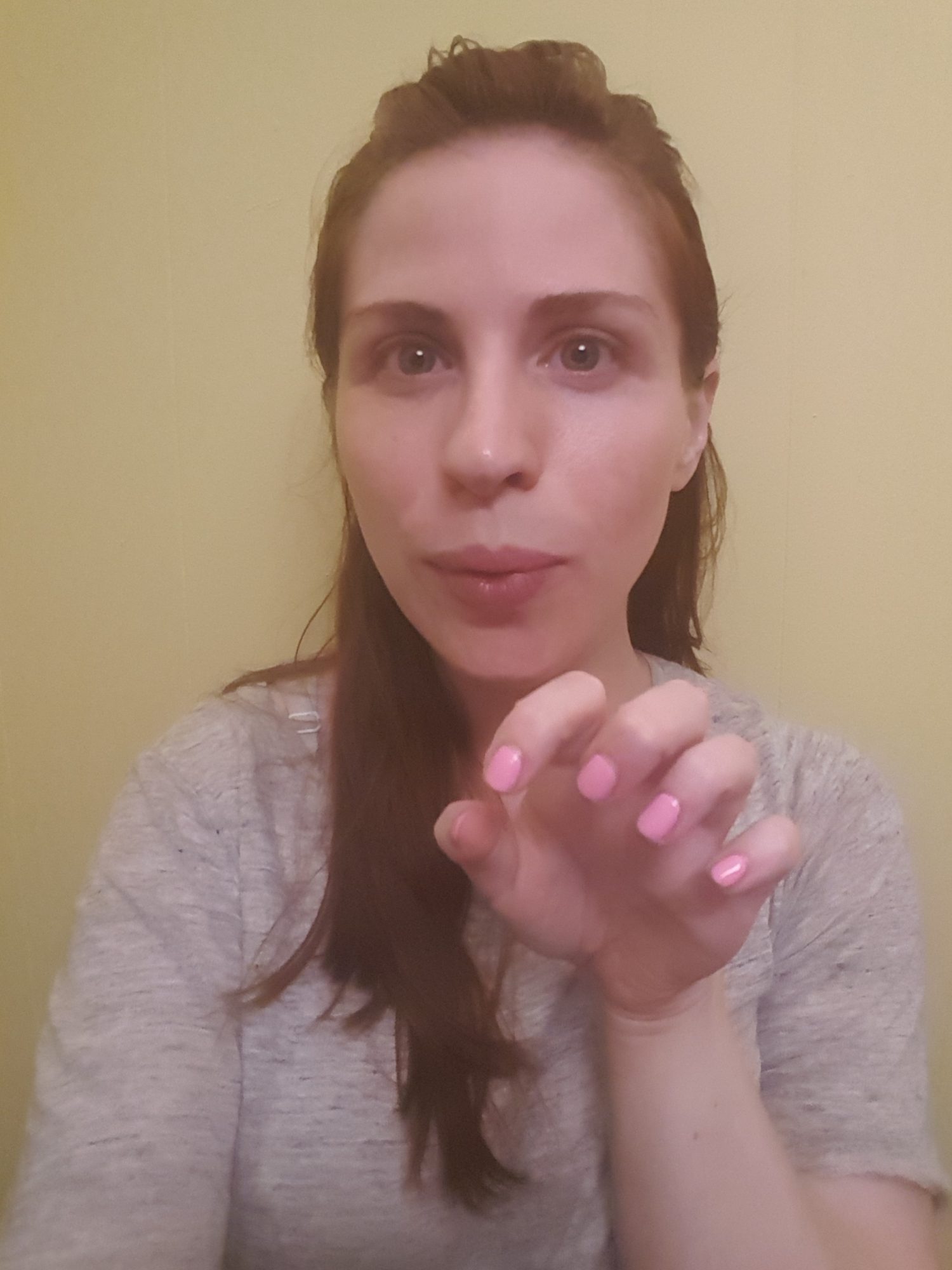 Here's a closer view (and remember, this is with zero base or top coat).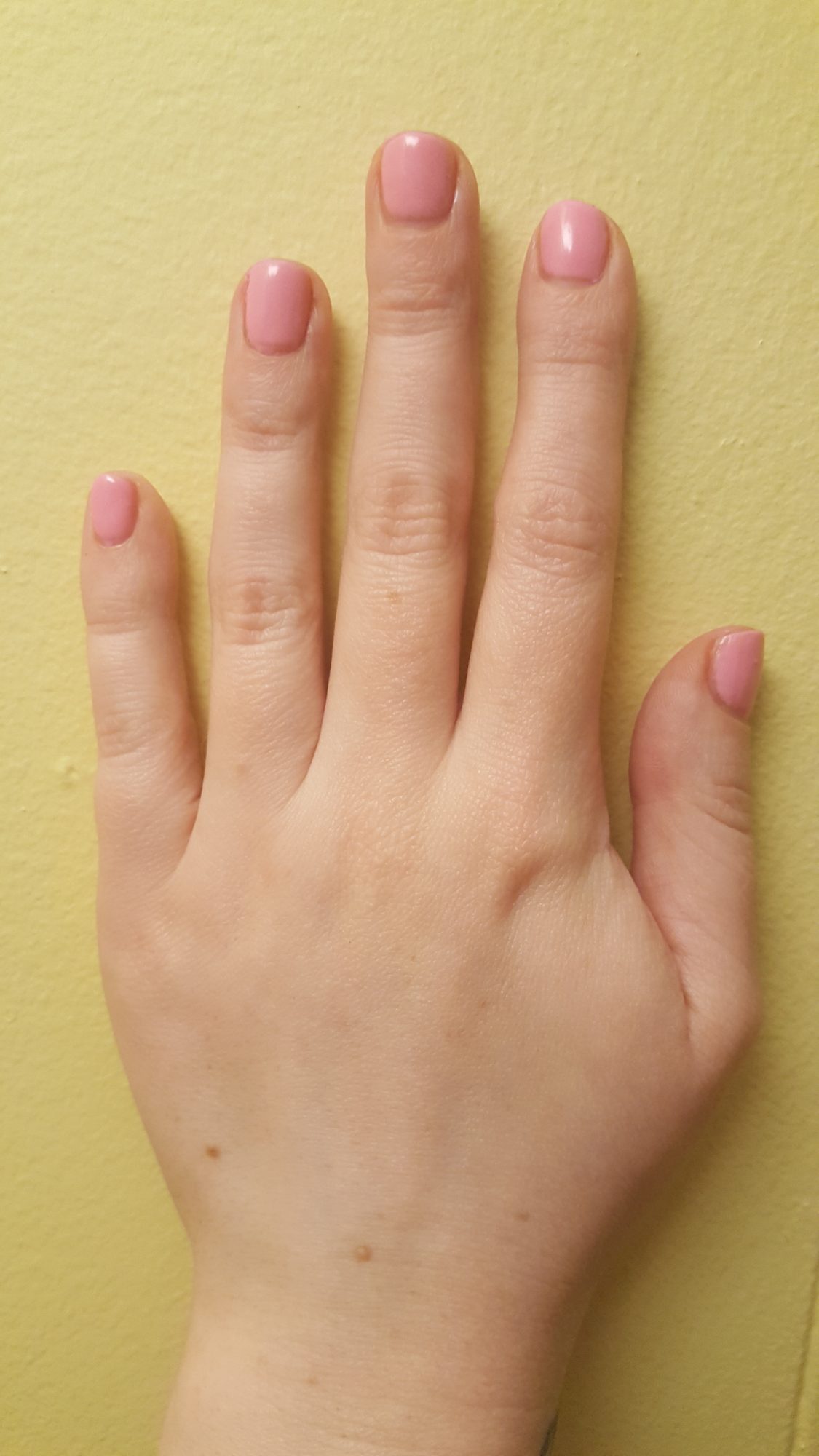 While definitely on the pricier side — each bottle currently goes for $35, and their LED lamp sells for $65 — I recommend this product for one major reason (if you can spare the mula): This is currently the only  true "hybrid" product on the market that combines fast and easy application with truly durable 7-10 day wear (and yes, it definitely is durable!). Plus, the fact that it doesn't require a base or top coat is a huge bonus in my book (because, convenience).
Not to mention, a typical gel manicure at the salon costs at least $35, so you're absolutely saving money overall if you stick to doing your nails at home with a quality product.
ColourCure currently comes in 10 colors plus a clear option, but will be releasing 10 more in September, so you will soon have twice the colors to choose from. You can visit their site here to shop all their current selections! Their products are vegan, and gluten/cruelty-free.