I tried Shiseido's new angled eyeliner brush, and now I'm a cat-eye pro
When it comes to updating a classic product, it sometimes seems like people are trying to re-invent the wheel. Gimmicks are a dime a dozen these days, and it can be frustrating to try to weed through all the options and cut through to the products that truly work. When I heard that Shiseido had released a new eyeliner called the Inkstroke Eyeliner, as well as an accompanying brush, I was skeptical that it'd be any more effective or revolutionary than my trusty drugstore liquid liner.
Granted, it's been a few years since I've worn eyeliner regularly. Back in my early 20s, I was a total pro at the winged liner, flicking it on with ease every morning. As I've gotten older, my makeup routine has somewhat simplified, though I still bust out the cat-eye when I've got a special occasion to attend. But unlike riding a bicycle, drawing on perfect eyeliner is a skill that needs to be practiced daily to really get down.
As soon as I saw that the Shiseido Inkstroke Eyeliner, $30, came in a pot with a tiny brush, I knew I was doomed.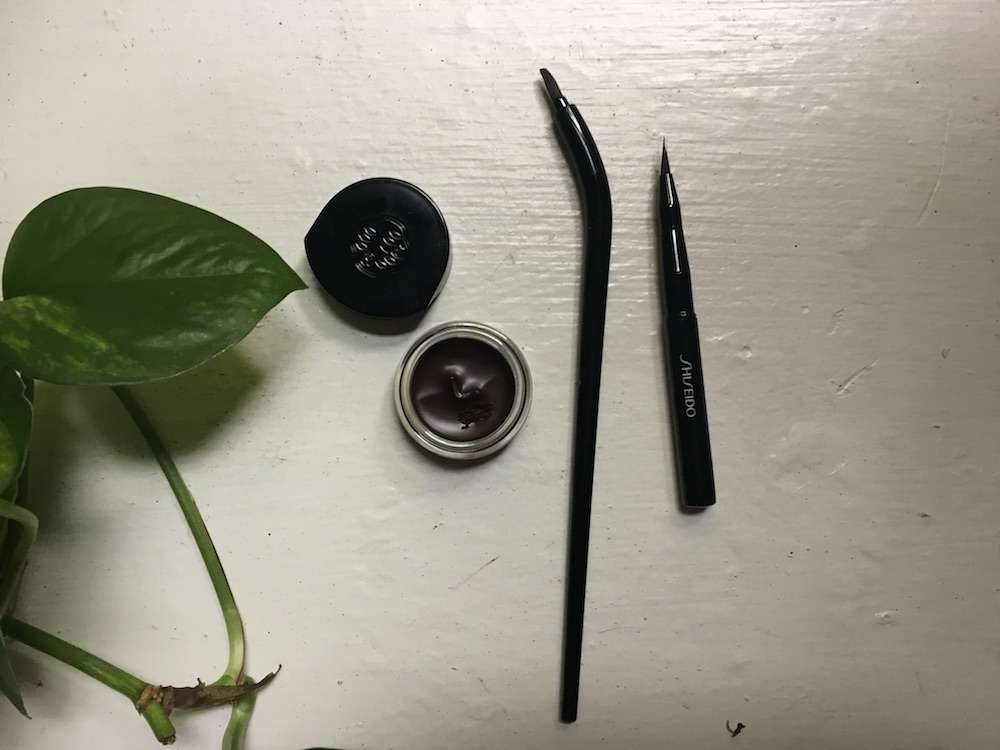 The Inkstroke Eyeliner comes with its own small, fine-tipped brush in the box, though I also received the Inkstroke Eyeliner Brush, $28: a long, angled eyeliner brush with thicker application bristles.
I have a hard enough time getting a traditional liquid pen to look even, so how in the world was I going to get this fancy brush to work in my shaky hands?
Shiseido sent me the Inkstroke eyeliner in Kuromitsu Brown, a departure from my usual black liner.
Much to my delight, the gel is insanely pigmented and you only need to dab a tiny bit to get a good amount of color on. I decided to use the small, fine bristle brush on one eye and the thicker, Inkstroke brush on the other.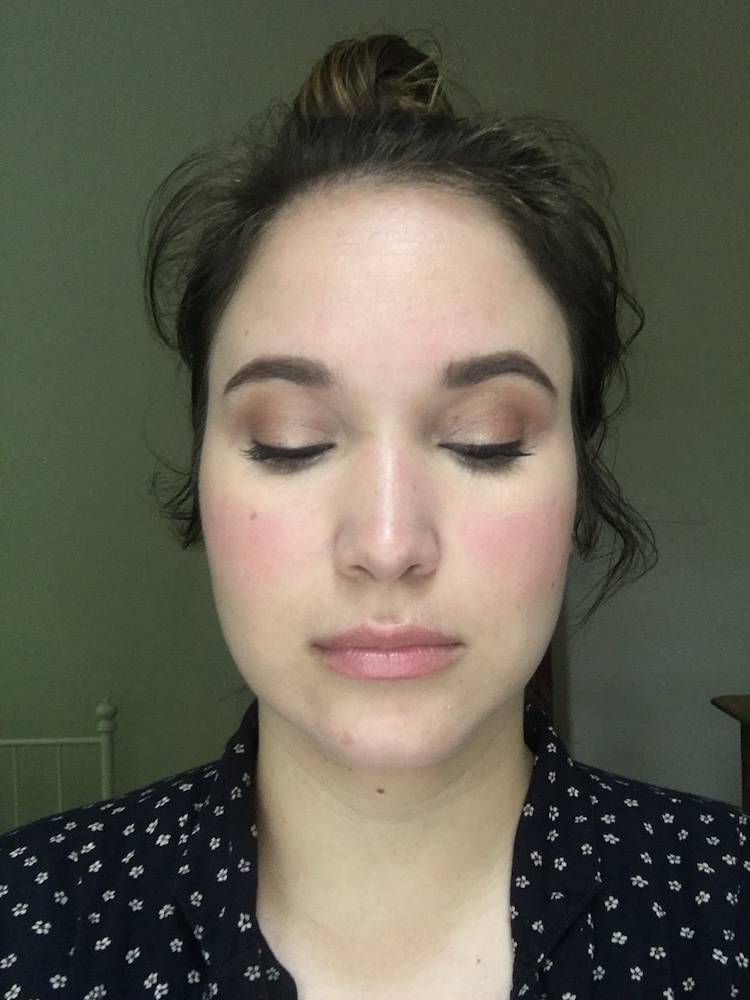 L: Small, thin brush. R: Thicker, curved Inkstroke brush.
I was sure I was going to mess up the application, but it was much easier to keep a steady hand than I thought. I was pleasantly surprised to find that both of the brushes were comfortable in my hand and easy to use. I was even more surprised to find that the larger Inkstroke brush wasn't awkward or difficult to maneuver, as I had been expecting. How rude of me!
Let me explain: I was initially concerned that the curved Inkstroke brush would deposit too much color on my eyelid, as I prefer a thinner line. Also, thanks to my shaky paws, I was sure I'd end up with an entire eyelid full of liner reminiscent of my late childhood makeup attempts.
Much to my delight, I found that it was very easy to control the width of the line and that it deposited more color on my eye without making it heavier or thicker. And while the small, fine-tipped brush definitely offers a much more natural look, I felt like I had to layer it on more than with the curved Inkstroke brush to even get it to be noticeable.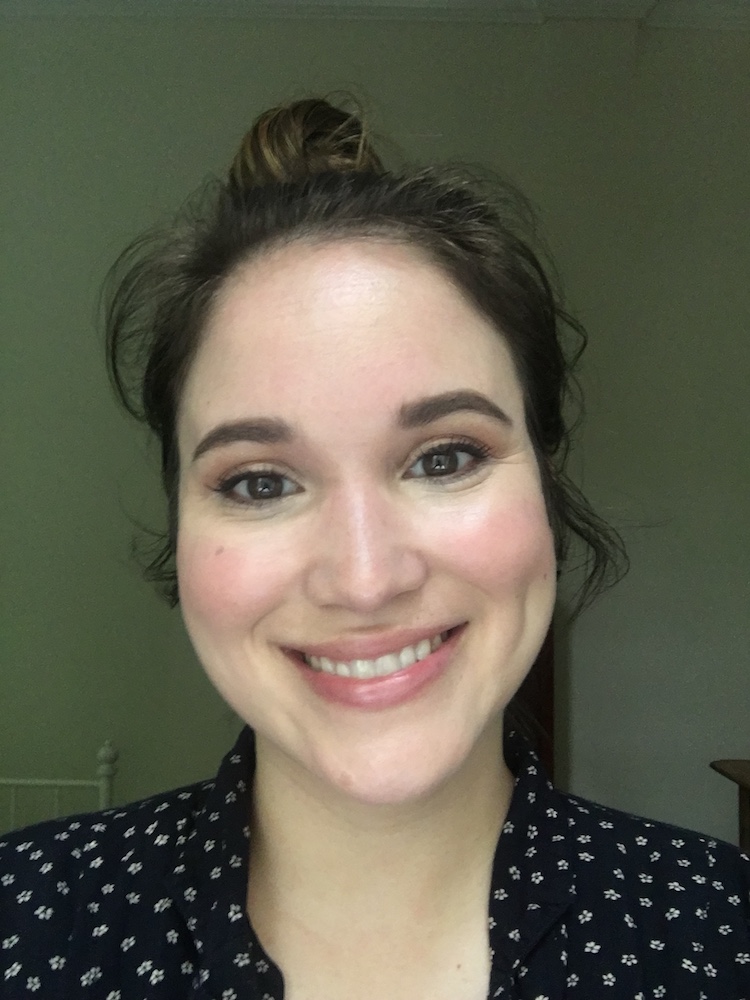 L: Small, thin brush. R: Thicker, curved Inkstroke brush.
The ink itself is highly-pigmented, so a little goes a long way and you don't have to pile it on. I was also pleased with what a lovely shade of brown it is. It's perfect for the daytime — it looks tidy and professional, but not at all harsh. The gel is also water-resistant which is an absolute must for a daily crier like me.
For the quality of the gel and how effective the curved Inkstroke brush were, I definitely think they're worth the price of admission. The liner looks great, lasted all day long, and made my eyes look awake and pretty. I really enjoyed the effect of a slightly softer brown liner and will definitely be putting this in my beauty repertoire. I'll get to hone my liner skills once more and get to look good while I'm at it.
The Shiseido Inkstroke gel liner is available in six different shades, so whatever look you're going for, you'll be able to achieve it. Pick it up in black, grey, green, blue, purple, or brown to create fun and whimsical liner looks or for your sweet, everyday standard. It's part of their gorgeous fall collection, and I have a feeling I'll be rocking it all autumn long.