I tried this natural beauty brand's new line at Target, and these are the products that blew me away
If you're a natural skin care lover, chances are you've heard of Captain Blankenship. With its commitment to developing products that are formulated with only organic and wild-harvested ingredients, the women-run company has made a name for itself. And now, you can get it at your friendly, neighborhood Target.
With that being said, Captain Blankenship is the type of brand you'd expect to see at a small boutique, so the fact that they've partnered with Target on a 5-piece collection is exciting. I've been a long-time fan of the brand's products (the Golden Waves Sea Salt Spray had me at hello years ago), so when I got the chance to try its new nautical-themed collection, I jumped at the chance.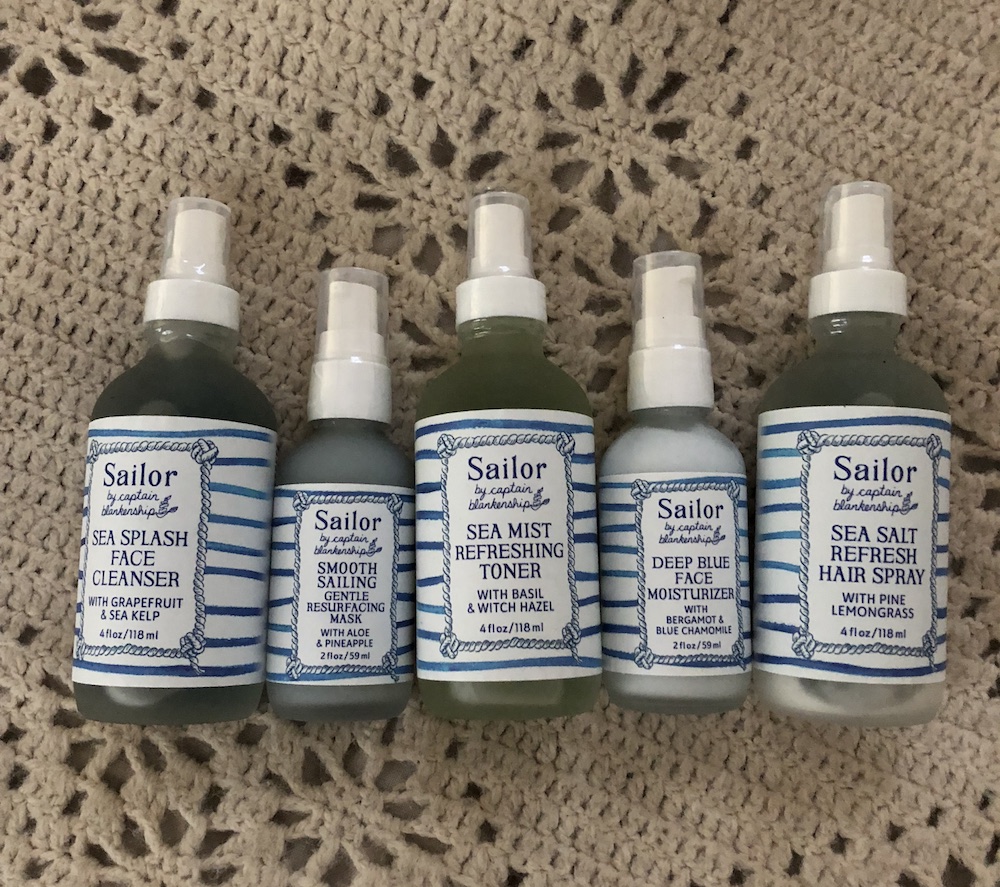 I was curious to see if these products would be effective enough for my temperamental winter skin. It's dry outside and my skin has been prone to breakouts these past few months. And you might call me an elitist, but lately, I've been skeptical of products that have a lower price-point.
To get a closer look at the collection, keep reading to see how they fared on my grumpy skin.
Here's my fresh-as-a-daisy morning face, pre-skin care:
My skin looks almost identical to the photo above after using the Sailor Deep Blue Face Moisturizer: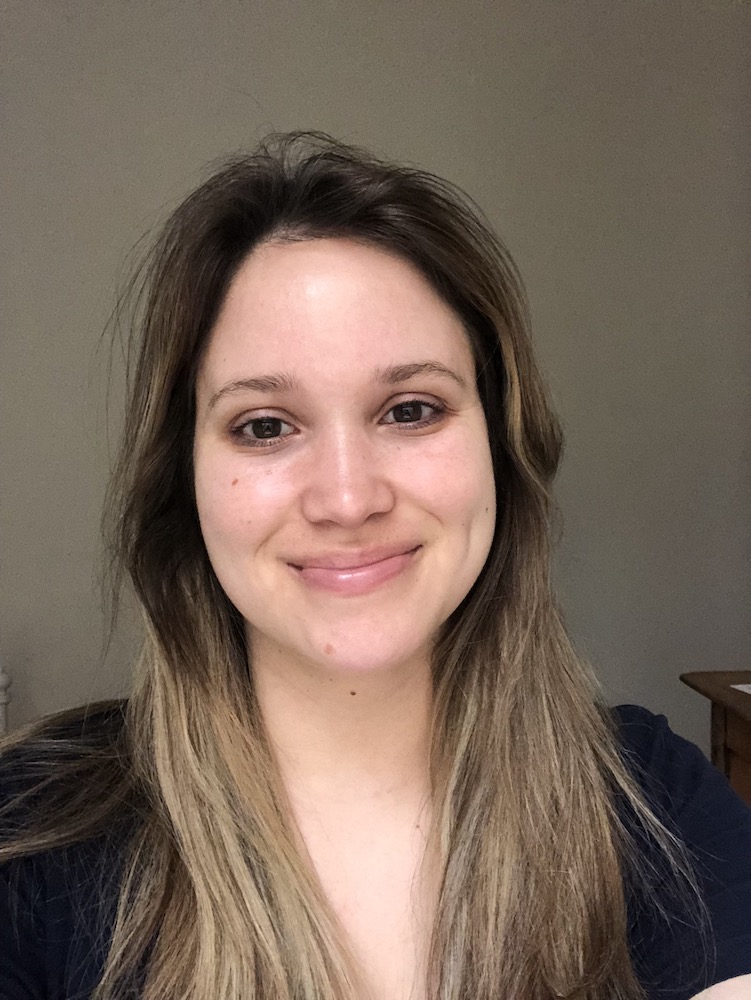 After feeling the consistency of the Sailor Deep Blue Face Moisturizer ($19.99), I knew it wouldn't be heavy-duty enough for my skin. It's incredibly light, almost serum-like, and my skin instantly absorbed it. I enjoyed the nice scent and it reduced some of my redness. It was very silky and soothing, so much so, that my boyfriend stole the bottle and has been using it every day.
I also want to note that I can see myself coming back to it in the summertime when the humidity is at an all-time high and my skin requires very little product. But for the moment, it's just too lightweight for me.
Next up, the Sailor Smooth Sailing Gentle Resurfacing Mask: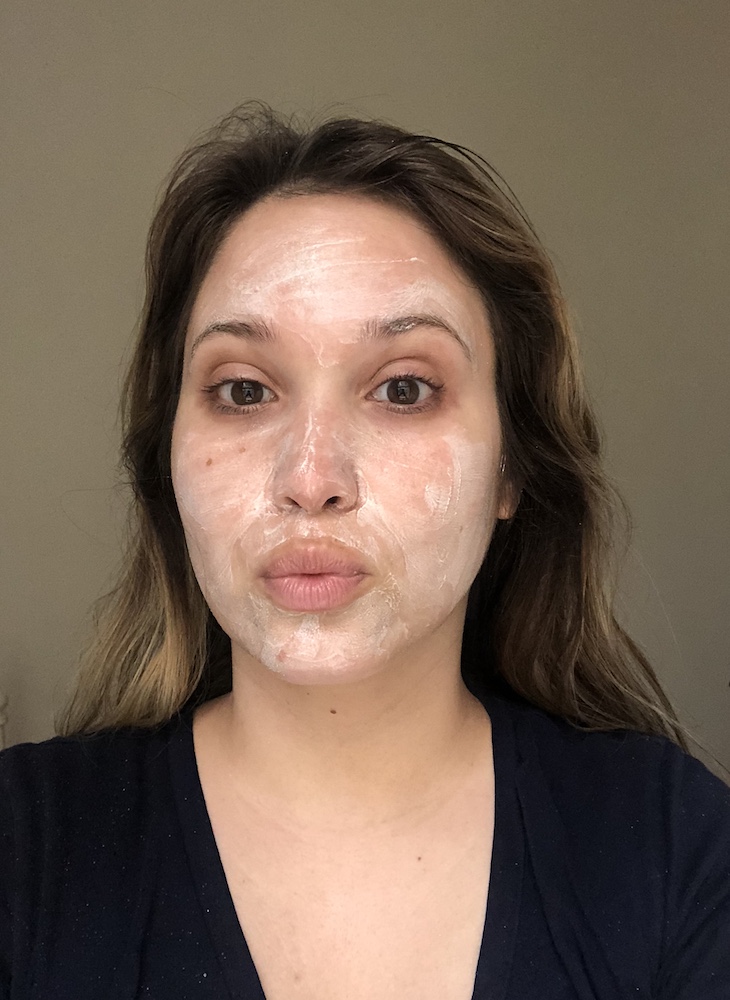 When you need a soft glow, the Sailor Smooth Sailing Gentle Resurfacing Mask ($19.99) works wonders. This mask is infused with AHAs from organic pineapple, papaya, and apple extracts that leave your skin smooth and clean without stripping it of its natural moisture barrier. It's also made with aloe vera.
My skin felt soft, supple, and ultra-smooth without feeling overly tight. It also smells heavenly! It's definitely going into my skin care rotation when I want a very mild exfoliation.
After, I used the Sailor Sea Salt Refresh Spray: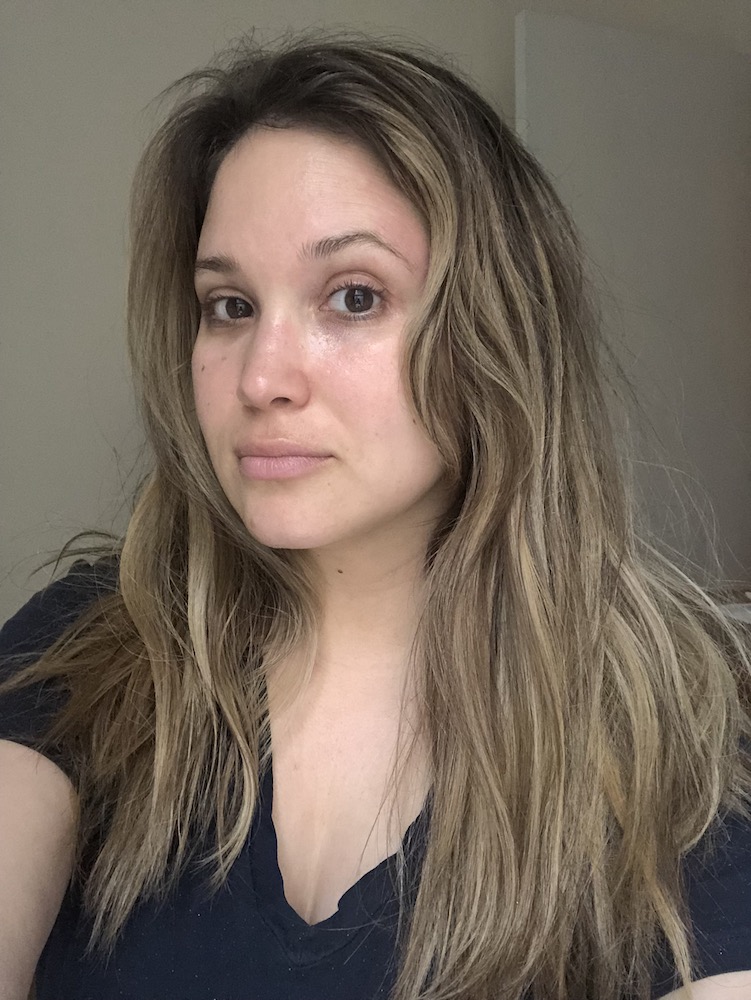 Nothing can truly live up to my beloved Golden Waves spray, but the Sailor Sea Salt Refresh Spray ($14.99) is a close second. It's a sea salt-based texturizing spray with dry shampoo properties, which I've never seen before. So not only do you get that gorgeous beachy texture, but it leaves your hair feeling refreshed, too.
Even though I was skeptical, it gives your hair a nice scent and texture, (also, I hadn't washed my hair in four days). I didn't get as much as a wave out of it as I would have liked, but I really enjoyed the thick texture it gave me. Come summer, I have a feeling it's going to live in my purse.
On to the Sailor Sea Mist Refreshing Toner: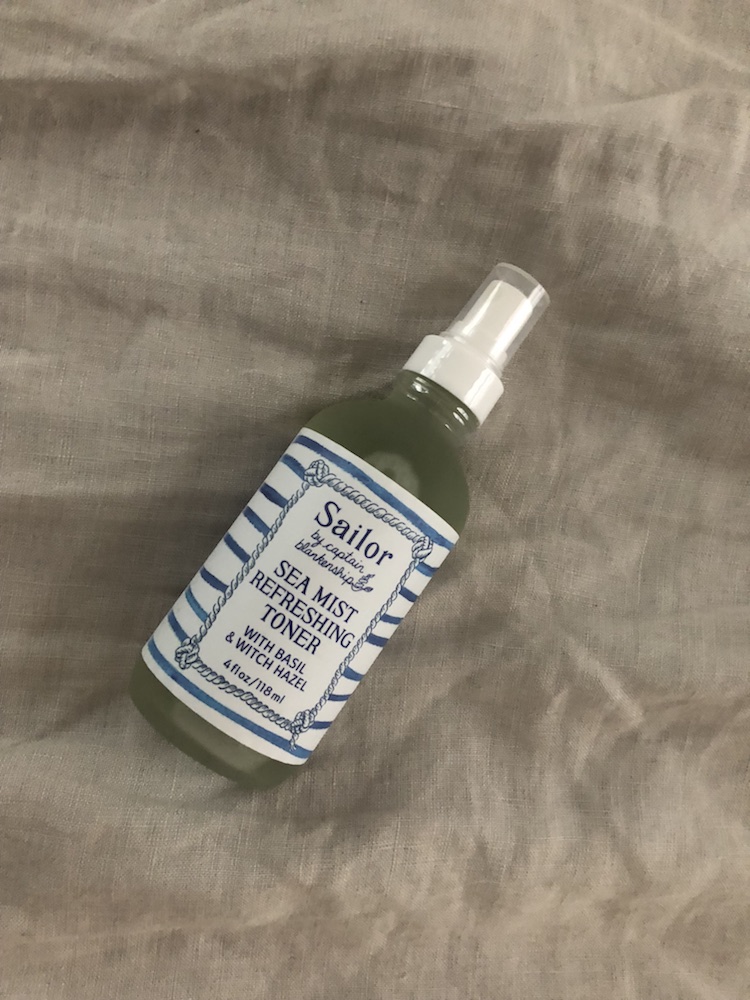 I'm a toner lover, so anytime I can get my hands on one, I am thrilled. Needless to say, I was delighted by how clean-feeling and refreshing the Sailor Sea Mist Refreshing Toner ($14.99) was. I love that it's a mist because it feels more soothing. (The hair pic above also shows you how I look post-toner — it made my skin look smoother and less red.)
The clarifying toner claims to balance the pH levels of your skin, along with adding moisture and dew. I'm happy to report that it's just as advertised and my skin loved it. I wouldn't say it cleared up my breakouts per se, but it did calm my redness, and it made my skin feel hydrated and balanced. I popped it in the fridge, and it was even better.
Last but not least, I used the Sailor Sea Splash Cleanser: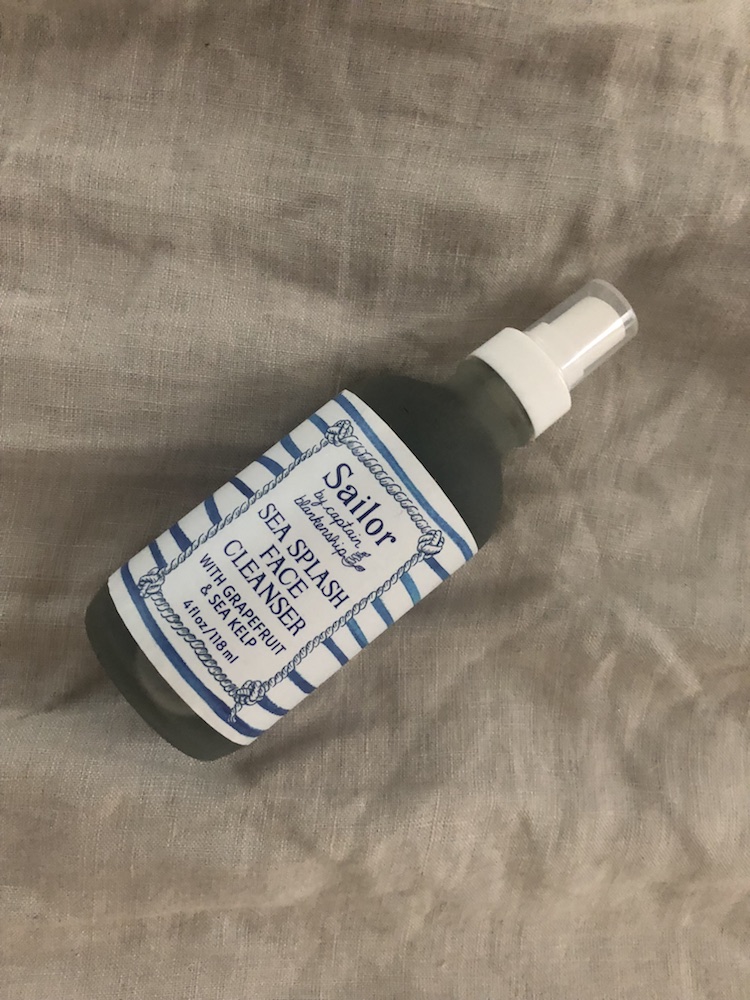 If you like a simple gel cleanser, then the Sailor Sea Splash Cleanser ($14.99) just might be your go-to. I love how gentle it is, making it perfect for every day use. That said, you'll want to remove your makeup prior to using it because it's a mild cleanser. It has a really pleasant scent to it, like a mix of berries and the ocean air. The best part is that it doesn't dry out my skin or strip it of its natural oils.
Final thoughts:
Overall, I am pleased with this collection and am SO GLAD to see that it's being sold at Target and at such a great price point. It's great for people who are just starting their skin care voyage and anyone who is a natural beauty devotee.