I tried 6 slipping bra straps solutions and here's which ones actually worked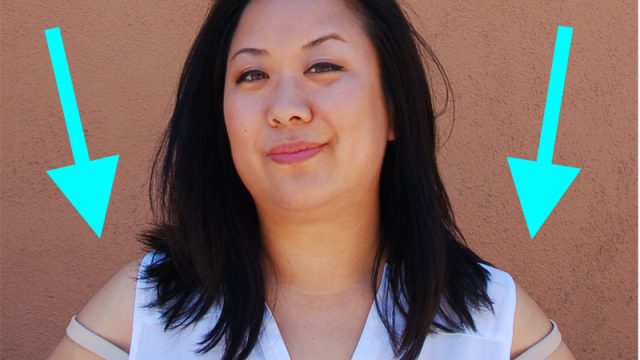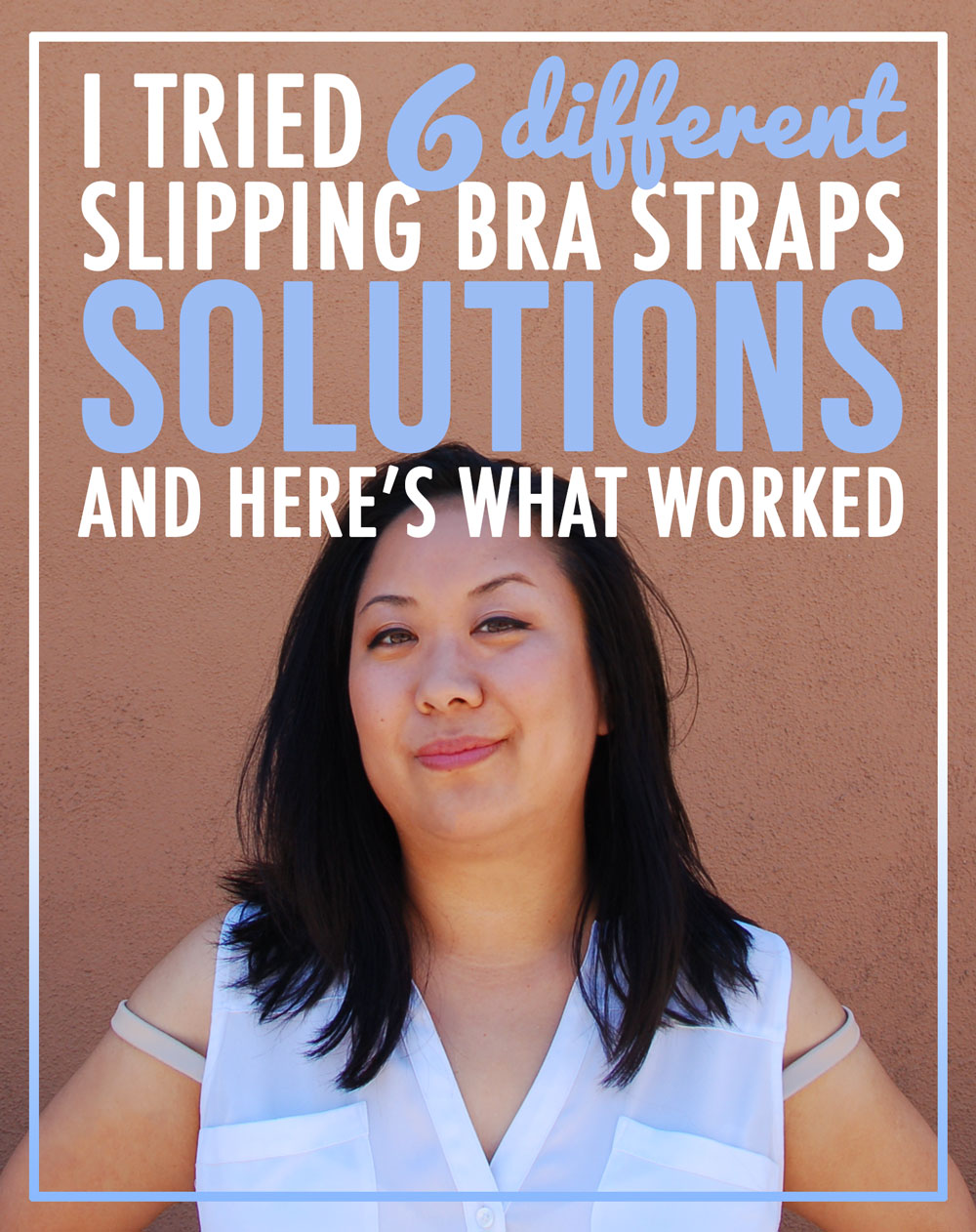 Hi! I'm Crystal, and I HATE bras. It is a well-known fact that they are a vessel of evil. Okay, fine, that's not a ~real~ fact, but humor me for a few moments and just assume that it is.
Anyone who's ever had to wear a bra before will know that there are a million and one struggles that come along with them.
https://www.instagram.com/p/9B6GwvPFAY
One of my biggest personal struggles with bras is slipping bra straps. I often wear racerback bras to avoid this problem, but I don't want to wear ONLY racerback bras forever. I'm also aware that a  bra fitting could potentially fix this problem – and maybe one of these days I will have one done – but until then, I'm in need of a faster/easier fix to do the trick for my super slope-y shoulders!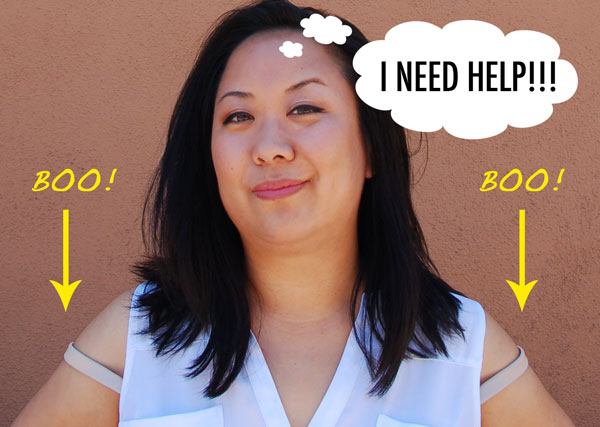 So, I set out on a mission to test a few slipping bra straps products and "hacks."
Test 1: "Bra clips."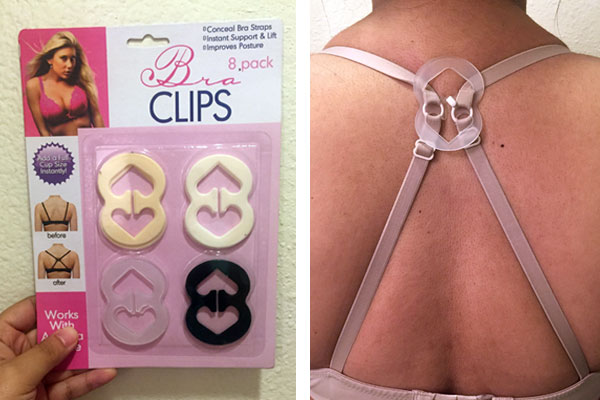 Bought for $6.81 on Amazon.
Off the bat, the clip was a little hard to use, since I had to already be wearing my bra when I put it on (see GIF below). Also, this clip made my bra straps dig into my flesh, like, IMMEDIATELY. Throughout the day I definitely noticed the added pressure on my shoulders and it felt like the plastic from the clip was digging into my back.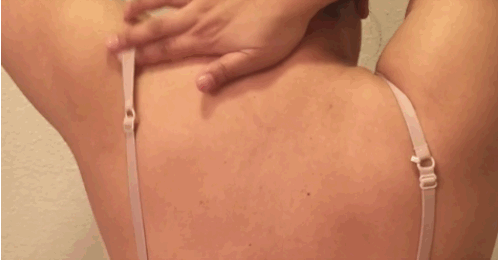 EASE OF USE: FAIR.
COMFORT: POOR.
DID IT WORK? YES, BUT OUCH.
Test 2: "Elastic bra strap holder."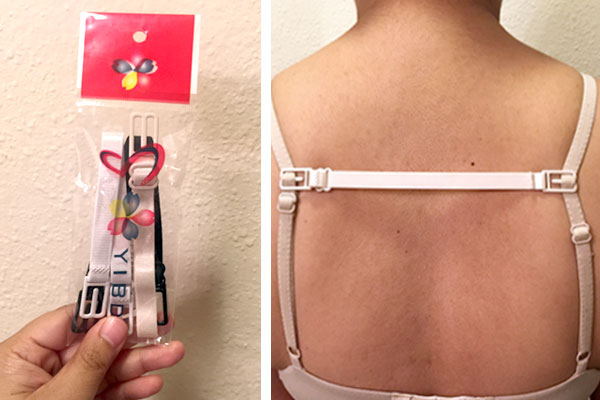 Bought for $4.10 on Amazon.
This strap – that holds straps – was a little hard to put on, because again, you had to be wearing your bra first. It took about a minute, but I finally got it on and…it felt kiiiinda weird. I could definitely feel the strap across my shoulder blades, like it was some kind of harness (is this how pets feel on a leash?!). But, throughout the day I noticed it less and less, and unlike the clip, there was no pain.
EASE OF USE: FAIR.
COMFORT: I MEAN, IT DIDN'T HURT.
DID IT WORK? YES.
Test 3: "Silicone bra strap cushion holder."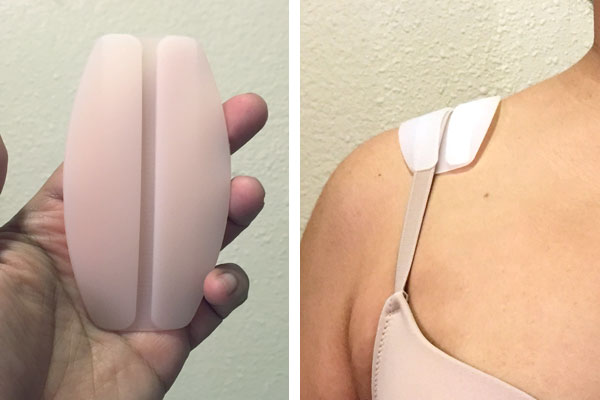 Bought for $8.99 on Amazon.
OKAY. This made me LOL when I took it out of the package because it looked like, well, a sex toy. But, it was pretty easy to put on and it was also nice that I didn't have to break my arms in order to use it. Unfortunately, the silicone material didn't have much grip or ~stickiness~ to it and the cushions started slipping off my shoulders on the way to work.
And by 11:30AM, one actually FELL OUT OF MY SLEEVE onto my chair.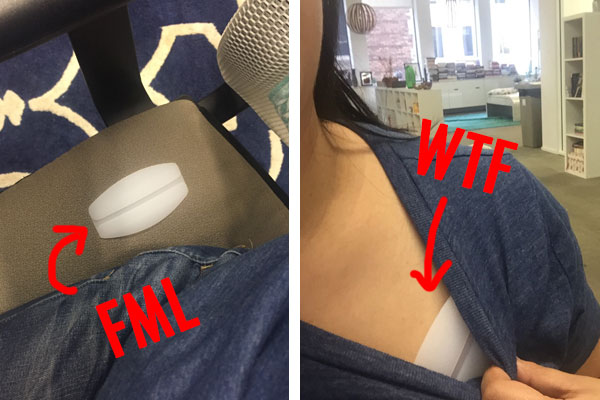 The other cushion started slipping down not long after. So, I just took it off to avoid anymore silicone "plops" happening on my chair again (and anymore "WTF" looks from coworkers).
EASE OF USE: FAIR.
COMFORT: FAIR.
DID IT WORK? NOPE!
Test 4: "ShowStoppers – Double sided tape."
Bought for $10.58 on Amazon.
I was surprised to find out that the actual packaging said to stick the tape on fabric only (not your skin), which was kind of disappointing. And within the first hour of wearing this, I felt my bra straps slipping…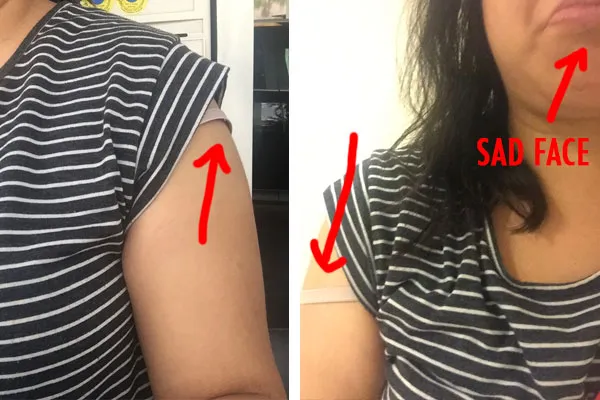 …by the time I got to work, the tape had failed. AND I WAS STARTING TO FEEL LIKE A FAILURE, TOO.
EASE OF USE: GOOD.
COMFORT: GOOD.
DID IT WORK? NO.
Test 5: A paper clip!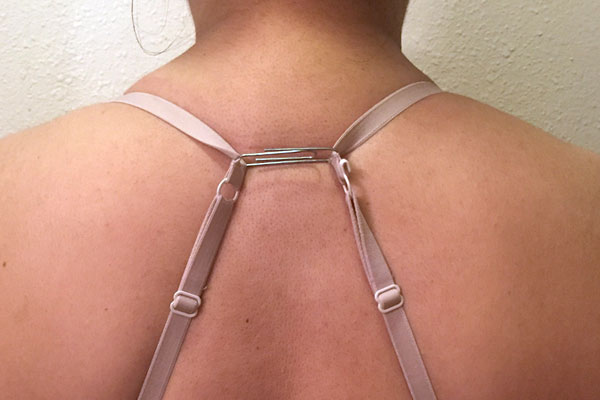 Free, courtesy of my junk drawer at home.
After trying the store-bought products, I opted to try a couple "hacks." This was the first one. And to cut to the chase, this hack SUCKED. It was really fucking hard to put on, hurt MORE than the bra clip, and my bra straps were so tightly pulled together that they dug into my shoulders. In fact, they (and the paperclip) actually left imprints on my back by the end of the day.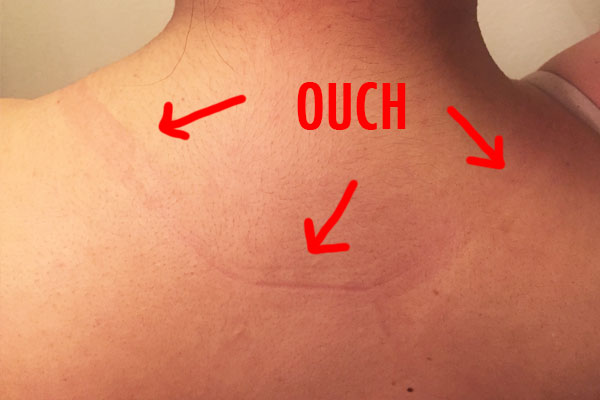 (Say "hi" to my neck hair, btw!)
EASE OF USE: POOR.
COMFORT: REALLY POOR.
DID IT WORK? THIS DID HOLD UP MY BRA STRAPS, BUT OTHERWISE IT WAS TRASH.
Test 6: DIY strap holders.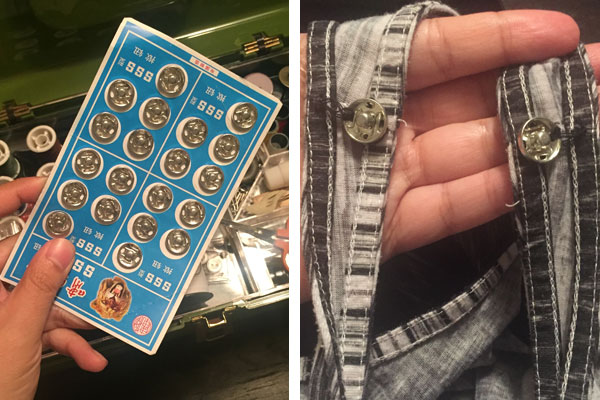 Snaps bought for $6.64 on Amazon. And the thread I already had.
I'm not an expert seamstress, but I have stitched a pair of jeans or two in my life, so I thought this hack would be easy. Basically, it requires you to sew in snaps that connect with a short, thread-based "strap" that actually holds your bra strap in place. It was pretty easy to sew the snaps onto my shirt, but what I didn't realize before starting is that the thread "strap" is made with crochet stitches. I DO NOT KNOW HOW TO CROCHET.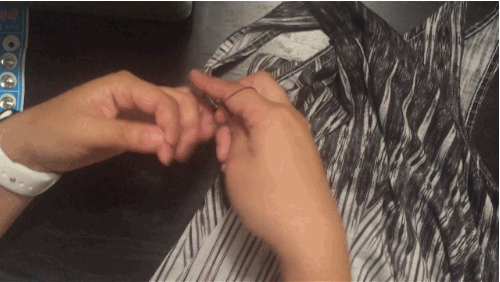 I could not get the hang of the crochet ~move~ for the life of me, so I just tripled up the thread and crossed my fingers. Luckily, my modified hack still held up my bra straps, but frankly, I was put-off by the idea of ever having to sew snaps into my shirts again.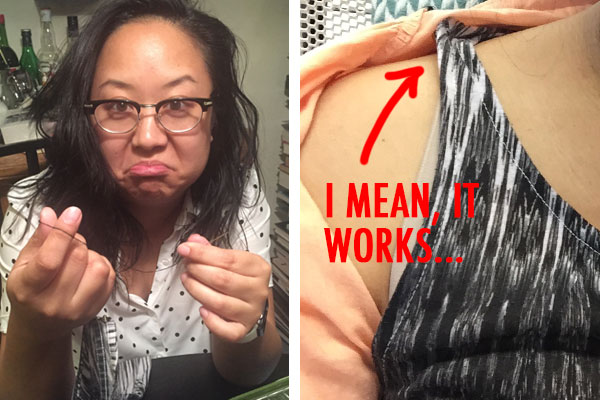 Also, I don't know how easily this would work on anything other than a tank top.
EASE OF USE: POOR.
COMFORT: GOOD.
DID IT WORK? YES.
Final thoughts.
I still hate bras and bra straps. Of all the products and hacks I tried, the only one I've actually used again since was the strap holder (Test 2). And this time around I had help putting on the strap holder, which made it a little easier. But, realistically, it's still not something I'd use on a daily basis.
Guess it's time to make that bra fitting appointment.
https://www.instagram.com/p/BI9V1Pthms9