I tried personalized shampoo made specifically for my hair, and now I'm obsessed
My hair has been through a lot in the last ten years. We're talking bleach, dyes, heat damage, more bleach — I'm basically a poster child for a Hair Don'ts PSA. Which also means that finding the best shampoo for my hair type has become increasingly challenging. I have a naturally oily scalp, but my ends are extremely dry due to years of processing. So most shampoos just don't deliver for me. Products designed to give my dull ends moisture and shine leaves the top of my head coated in grease within a mere few hours (gross, I know. But it's my life), and products designed for oil-control and volume leaves the rest of my hair looking dry and dull.
This is why I was beyond intrigued when I caught wind of a temporary pop-up store in Manhattan for an online hair care company called Function of Beauty. The company boasts high quality, paraben and sulfate-free shampoos and conditioners, but what sets it apart is that every single bottle of shampoo and conditioner sold is specifically created for each customer.
The company is based on a super simple premise: No two heads of hair are exactly the same, so no shampoo and conditioner should be either.
Okay, so now you're probably thinking the obvious: Um, how exactly do they do that??
And this is where it gets really fun.
First, you create your "hair profile" on their website.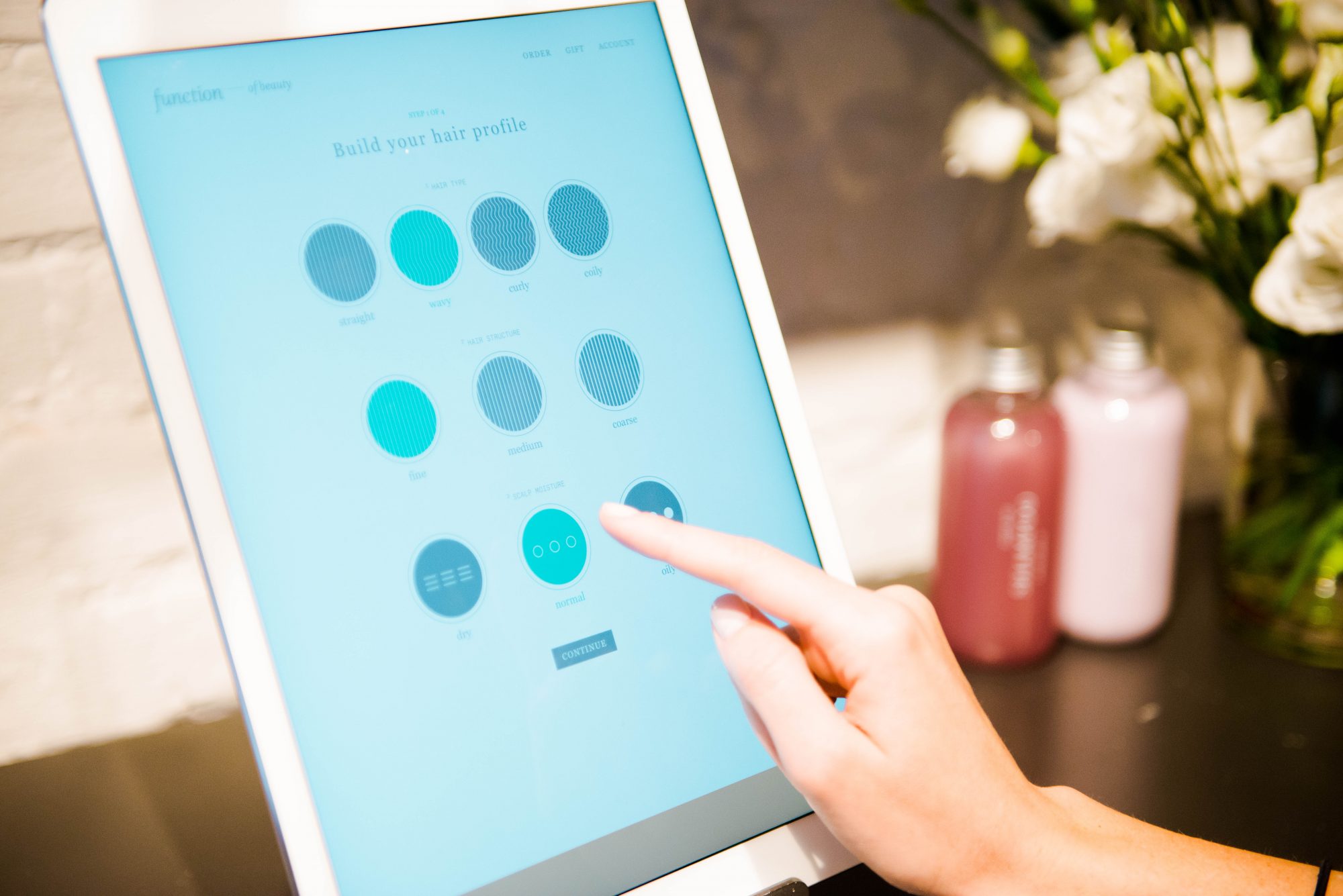 This is where you answer a few key questions about your hair type (texture, thickness, if its color-treated, etc.), as well as identify up to five of your top hair goals, like, "shine," "volume," "damage-repair," "oil control," and way more. You even get to choose the color of your shampoo and conditioner and your preferred fragrance (in mild, medium, and strong no less!).
The computer then takes all of this information and — using a special algorithm designed specifically for this purpose — creates a hyper-specific shampoo and conditioner tailored to you and your exact needs.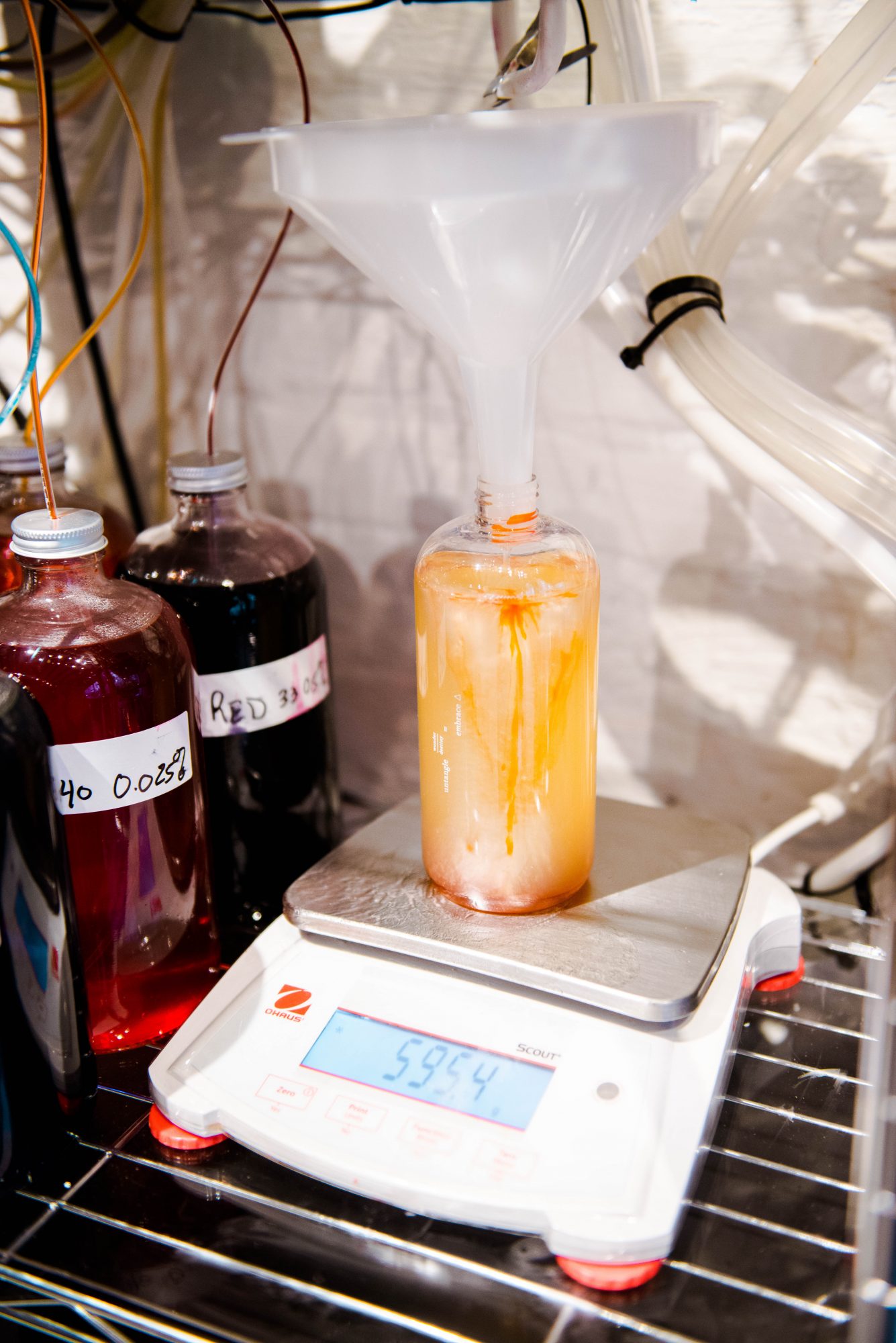 The freshly-filled bottles are then placed in a (super cute) box with handy pumps and sent directly to your doorstep.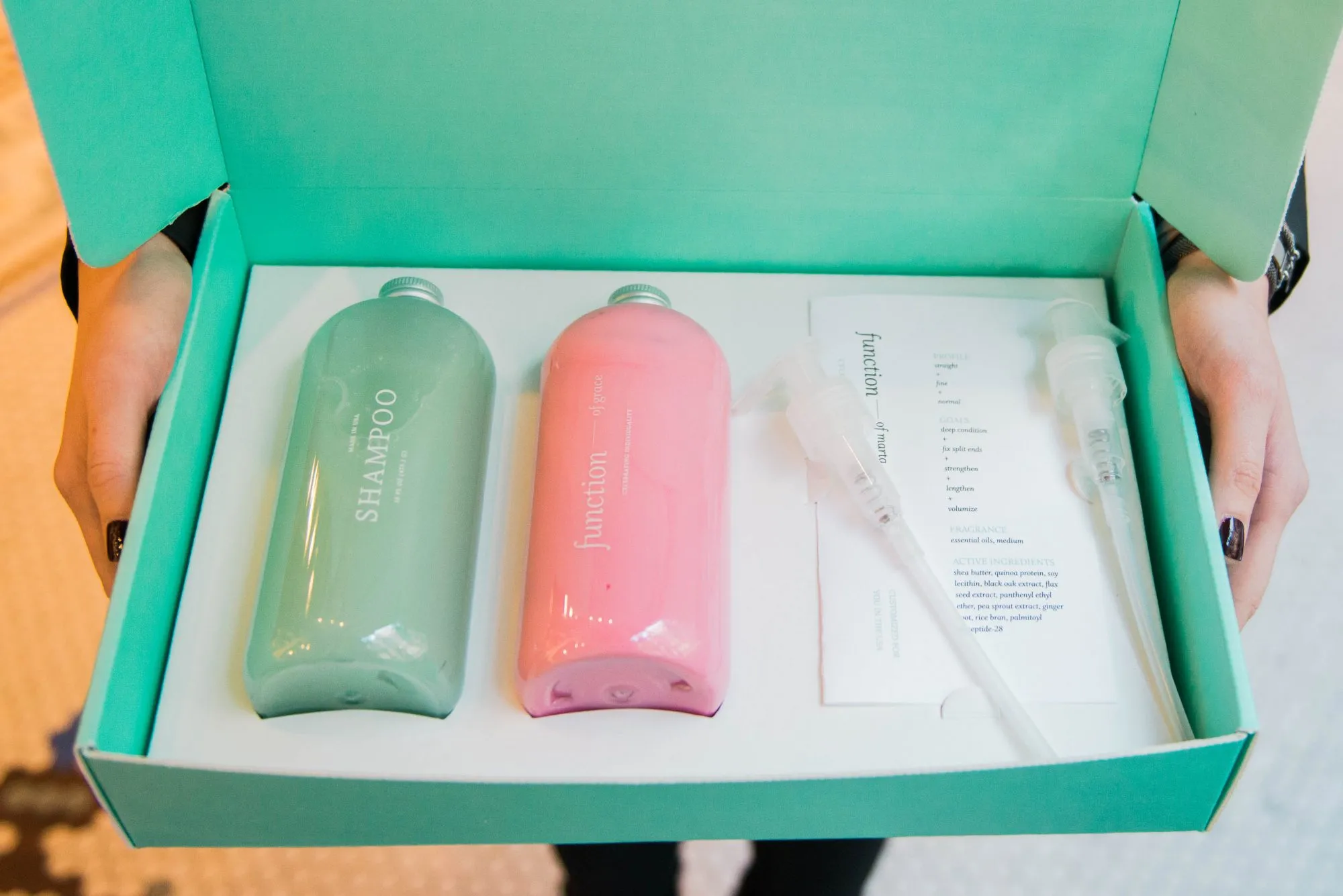 Oh, and the box also includes a print-out of your hair profile and a recommended personalized hair care regimen to ensure the products are as effective as possible (for example, some people may benefit most from daily shampooing, while others might benefit from way less).
I left the pop-up demonstration with two full bottles of shampoo and conditioner designed specifically for me. This all looks insanely cool, I thought, but will it actually be any more effective than all of the relatively high quality shampoos I've tried in the past?
And, after three days of shampooing and conditioning, I have to say a resounding YES. This stuff is majorly effective!
My usually dry ends look and feel incredibly soft, but the top, more oil-prone section of my hair doesn't look greasy or weighed-down. And — MAJOR BONUS POINTS  — I discovered that I could sleep on my hair when wet (which usually results in a giant morning disaster of tangles) and wake up with totally workable hair. Not to mention, both of my roommates have complimented me on how good my hair has looked recently, which makes me know it's not just my imagination.
(I also know that sometimes switching shampoos can make a big, but temporary difference due to the fact that using a single product for too long can lead to build up. But I had switched up shampoos a mere two weeks ago so feel like I can safely rule that out as a factor).
And while the price definitely isn't cheap when compared to your typical drugstore brand shampoo (these shampoo and conditioner sets go for about $40), it's absolutely comparable to other luxury/salon-level brands — plus, shipping is free within the U.S. So if you're a hair care junkie, or just someone who has super problematic hair and have spent a ton of time and money searching for products that will help, I'd definitely recommend giving this a try.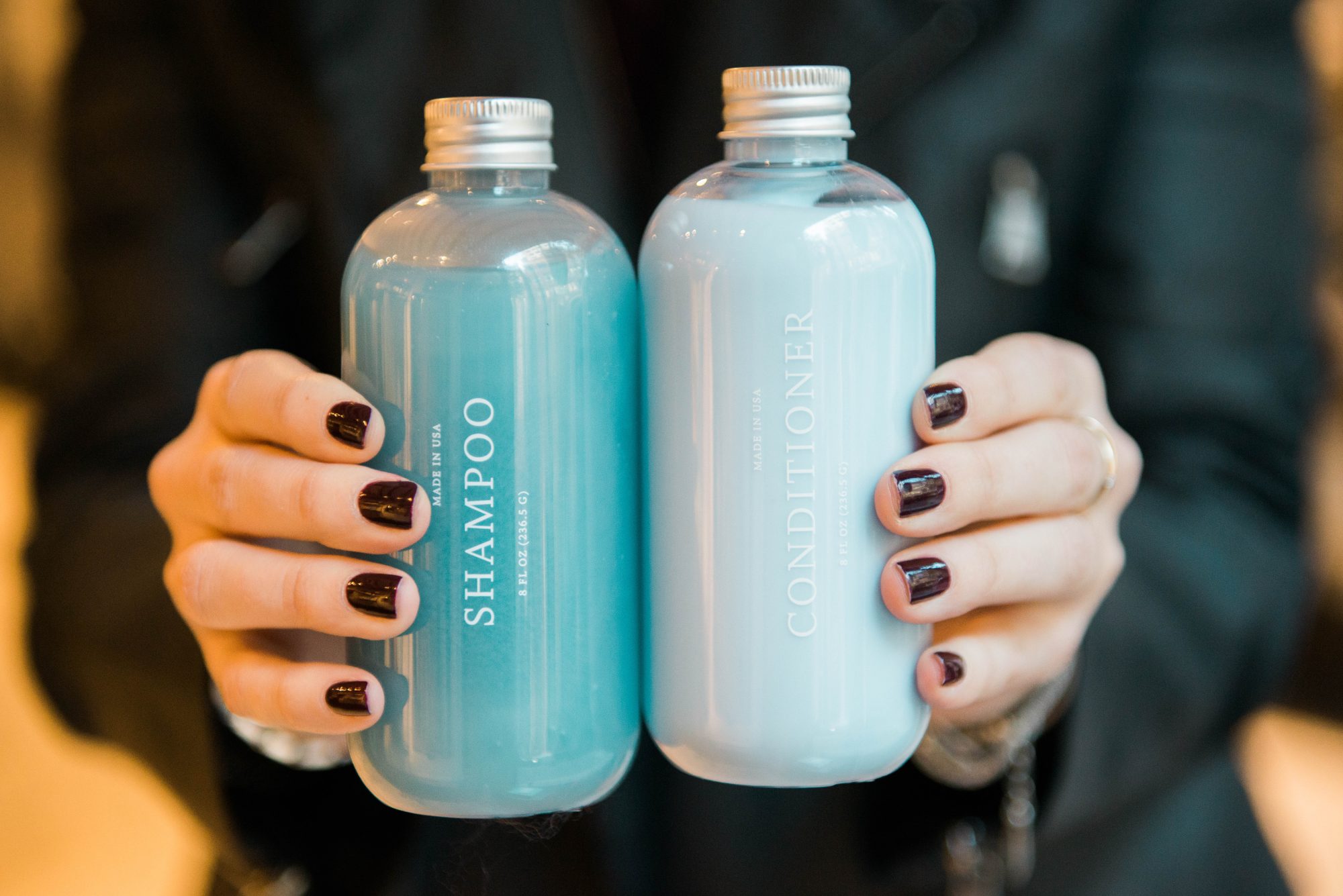 If you happen to live in NYC, the Function of Beauty pop-up store is located at 219 Mulbury Street, New York, NY, and will be there until Wednesday, November 16th from 11 a.m to 9 p.m each day. Otherwise you can order directly from their website anytime here!