I tried zodiac perfumes that matched my astrological sign, and here's what happened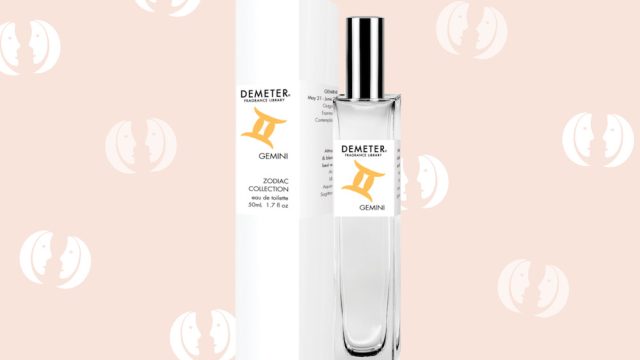 My perfume shopping process involves me twirling into Sephora and asking the nearest passerby if I smell like a flower. Basically, I enjoy a lot of scents and have difficulty making decisions. So when I found out I could douse myself in perfume that matches my astrology birth chart, it sounded way more fun than fumbling mindlessly through the perfume aisle in hopes of meeting a guiding spirit.
Since the family-owned, NYC-based perfume company Demeter Fragrance Library has a whole astrology-themed perfume collection, I thought I'd fully jump in and see what my astrology birth chart smells like. While I already knew that my sun sign is Gemini — because my friends like to remind me every time I flake on plans (SUCH A GEMINI MOVE) — I wasn't sure of my full star configuration, so I turned to the internet.
There are a number of great (and free) websites where you can get your chart, like Astro.com. I used Cafe Astrology to dictate my spiritual perfume journey.
After entering my coordinates and exhaling my essence into my computer, I was informed that I'm a Gemini sun sign (I'm actually the Olsen twins as one person in another dimension), a Pisces moon (I DO cry all the time and regularly revisit my journals), and a Sagittarius rising (IDK, I like hugs and sexy time?!).
Now that I was armed with the trinity of my SPIRIT, I could go forth and layer myself in the matching Demeter perfumes.
Here are each of my fragrances: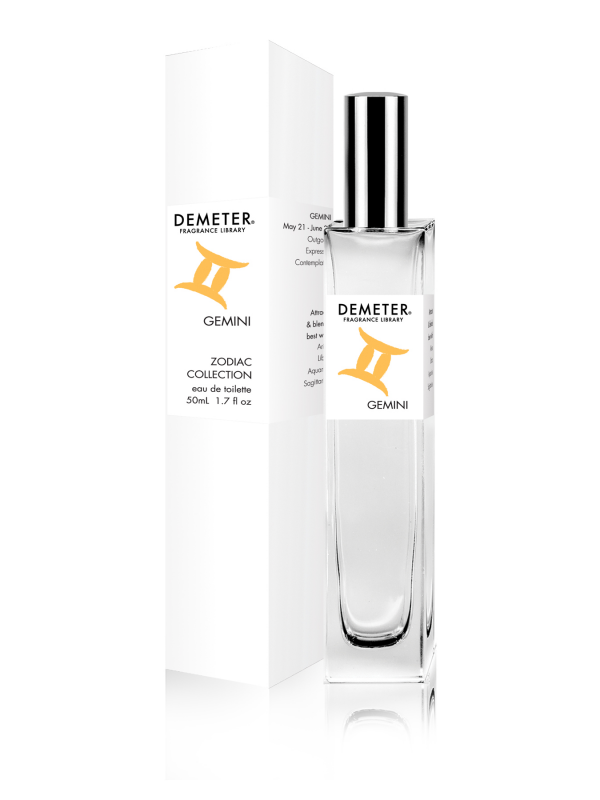 My darling sun sign, the scent for the bane and beauty of my existence was formulated with a mixture of vetiver, cyclamen, and cardamom. When I sprayed it on, I felt like I'd just left a massage and was doused in a subtle, yet slightly bright floral fragrance. The online description for the Gemini fragrance was great, but I also felt called out for its mention of my issues making decisions.
It says,
"Expressive, quick-witted, and always ready for fun, social Geminis are inspired by a curiosity to discover all there is to learn from the world, but their indecisive inclinations can halt their explorations and leave them feeling restless. This crisp, sparkling, luminous fragrance was designed to be imminently versatile: bright and carefree yet refined and sophisticated. It's the ever-ready accessory to accompany intrepid Geminis — from office to party, from spin class to date night, from summer through winter, from dawn until dusk."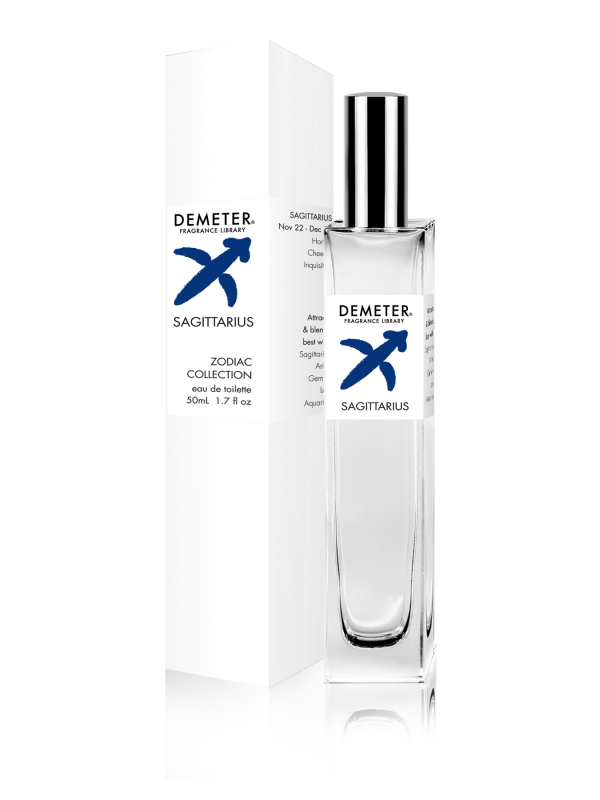 The Sag rising scent combines Mojave ghost flowers, green laurel leaves, saffron, amber, and oud. It made me feel like I was a fountain full of flower petals. As a layer, it really brought the floral out of my Gemini fragrance.
"Fresh, optimistic, and lively, this spirited fragrance will support those who wish to open their hearts and minds to all that the world can offer. The clear, bright tones remind us that we navigate our destiny with the maps we draw ourselves.'"
Amen!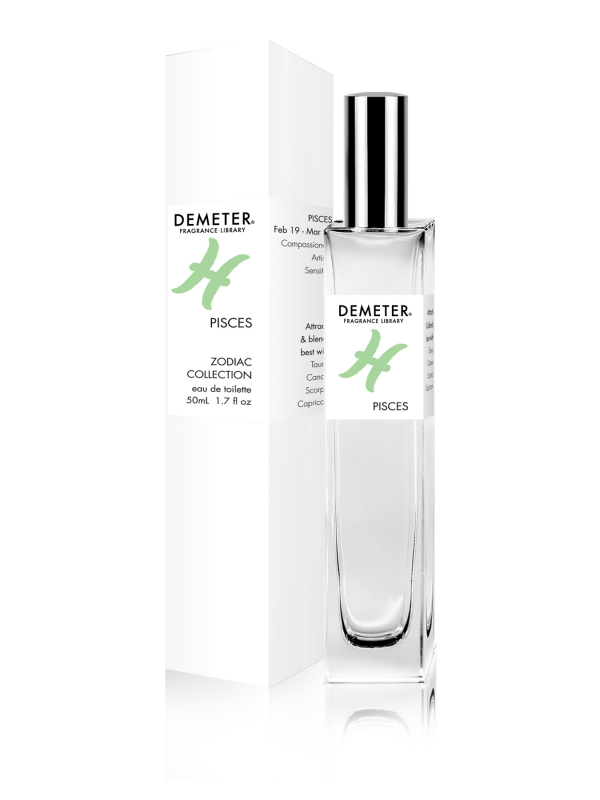 For my gently weeping Pisces Moon, the fragrance mixed lime, teak, vetiver, and verbena. Combined with the Sag and Gemini scents, this really upped my vetiver levels and made me smell like a slightly overbearing yoga instructor, but in a delicious way. On its own, the Pisces fragrance was my favorite, because it smelled like the mixers of a $54 cocktail. As with all of them, the description was fabulous and on the nose:
"Pisceans are intuitive, sociable souls who make friendships with ease, but who also need time alone with their thoughts. This mysterious fragrance is at once vibrant and happy, but also quiet and grounding, to remind Pisceans to devote time to daydreaming."
If you feel like trying your own chart on for size, the individual Zodiac perfumes come in three sizes — a .17 oz sampler ($3.60), a .29 oz roll-on perfume oil ($10.80), and a full-size 1.7 oz spray ($36).
Are you down to smell like your star chart?