I tried Cynthia Nixon's "controversial" bagel order, and this is what happened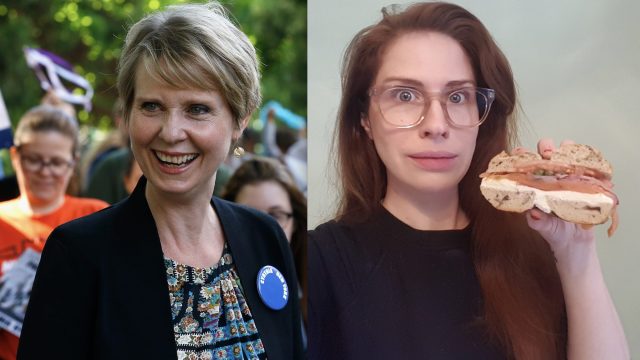 By now you undoubtedly know about it—it was the bagel order heard round the world. On Sunday, September 9th, during a visit to Zabar's bagels on the Upper West Side in N.Y.C, gubernatorial candidate (and yes, former Sex and the City star) Cynthia Nixon ordered a bagel sandwich…and chaos ensued.
The order in question? Lox, plain cream cheese, red onions, tomatoes, and capers…on a cinnamon-raisin bagel. Yep…cinnamon raisin. "That's what I want—a full load," Nixon reportedly said at the counter (much to the apparent chagrin of her campaign manager, according to Gothamist).
The hysteria was swift. Newser published an article titled, "Cynthia Nixon's Bagel Order Is Basically Criminal," and a NY Post headline simply read, "Cynthia Nixon's Bagel Order Is Horrifying." There was then of course the backlash to the backlash. Eater published, "Leave Cynthia Nixon and Her Damn Bagel Order Alone," and CNN came out with, "Who Cares About Cynthia Nixon's Weird Bagel Order?"—among many, many other stories on the topic.
Basically, this all somehow became a very big deal. And this led me (and the entire HelloGiggles staff) to ask one critical question: What exactly does lox, cream cheese, red onions, and  caper on a cinnamon-raisin bagel taste like?
That's exactly what I was sent to find out…and here's my story.
As soon as I got the "assignment," I headed to my local neighborhood bagel spot, "Bagel World" in Park Slope, Brooklyn (it's awesome).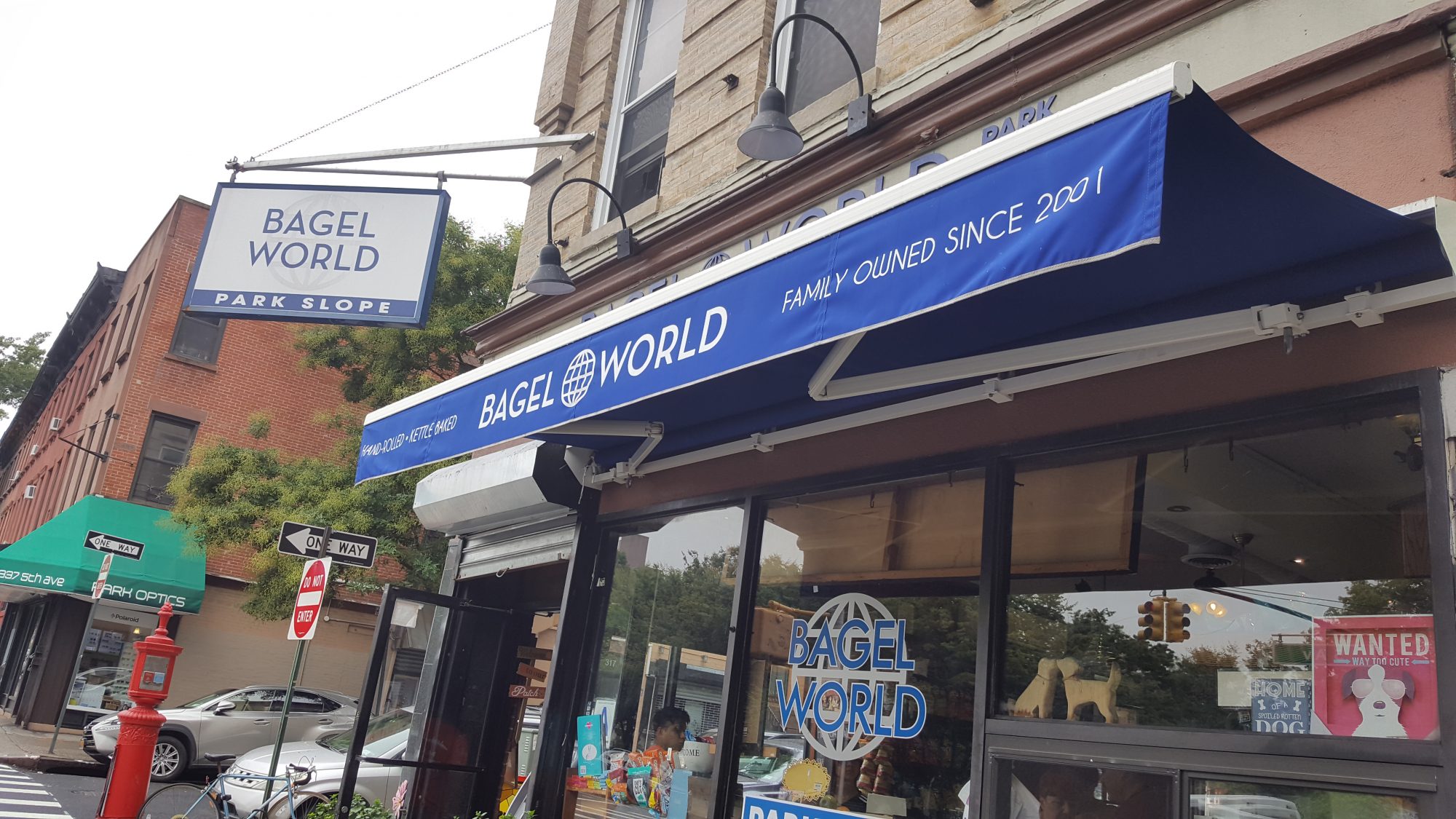 https://www.instagram.com/p/Bnl7-Yage9u
I was admittedly self-conscious as I ordered my bagel. Would the guy behind the counter balk in disgust? Would I get stares from fellow customers? Would someone recognize the order and start talking to me about local politics? To answer my own questions: Absolutely none of that happened. Literally no one cared about my "unusual" order but me. This is New York.
I then swiftly took the bagel home to examine it more closely.
https://www.instagram.com/p/Bnl8BLngFPO
Now before we get to the actual tasting, I'd be remiss if I didn't admit that I really don't care for capers. I find they overpower the flavor of anything they're in or on, so I was highly skeptical about this whole exercise from minute one. But I'm a journalist, so I persisted.
https://www.instagram.com/p/Bnl9FtDg7fh
My final assessment?
https://www.instagram.com/p/Bnl9ReMAqce
Basically, it wasn't the best thing I've ever eaten, but it definitely wasn't "horrifying," and certainly not worth a national ruckus. And more to the point, I kind of love that Nixon ordered whatever the heck she felt like without a second-thought or fear of "how it might look."
At the end of the day, again, this is New York. We're known for attitude, bagels, and being the place where people can come and be themselves—no matter how "unconventional"—and feel at home. A lady ordering some lox on a cinnamon-raisin bagel is by far the least crazy thing you'll see in the Trump-era news cycle this week.
So you do you, Cynthia. And that goes for all of us.