11 must-see movies about ice skating if you just saw "I, Tonya"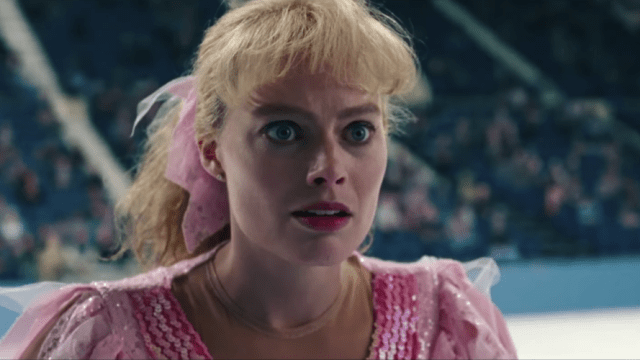 Everybody's buzzing about I, Tonya, the dark comedy starring Margot Robbie. It's based on a real-life story about a figure skater — Tonya Harding — whose ex-husband planned an attack on competitor, Nancy Kerrigan, to ensure Tonya's success. Although the real-life events certainly aren't light, the movie definitely reminded us of a niche movie genre we love so much — figure skating movies.
If you, like us, are dying to see more amazing ice skating (and, like, a good movie on top of it), don't worry — we've got your back. Below are 11 must-see ice skating movies to hold you over until the next Winter Olympics.
1The Cutting Edge
https://www.youtube.com/watch?v=QratAk_OUuc?feature=oembed
The classic, the ultimate, the best '90s rom com you never knew you were missing. When hockey hot shot Doug Dorsey gets injured in the prime of his career, his skating days are over. That is, until high strung, uber competitive figure skater Kate runs out of willing partners. Her skating coach finds Doug and he starts skating with Kate on a trial basis, only to realize that the only thing he loves more than skating is Kate herself. (We just made that line up, but could that be on the back of a corny '90s VHS sleeve, or what?)
2The Cutting Edge 3: Chasing the Dream
There's a Cutting Edge 2 and a Cutting Edge 4, but this is the only sequel that *truly* matters. It's basically a remake of the original, only this time it's a female hockey player who has to learn to figure skate. And we love the gender swap.
3Ice Princess
A true Disney masterpiece, Ice Princess combines so many of our favorite things: Hayden Panettiere, Michelle Trachtenberg, Joan Cusack, a Meg Cabot book, and a coming-of-age story — and all on ice. Does it get any better? Casey (Trachtenberg) is Harvard-bound, and gets back into ice skating for a physics project, only to rediscover her love for the sport, and throw her whole future into question. It obvs has a happy ending, this is Disney we're talking about, and is an ideal winter movie watch.
4Ice Castles
https://www.youtube.com/watch?v=SjHRC5iO7fE?feature=oembed
Originally made in 1978, but later redone in 2010 by the same director, Ice Castles tells the story of Lexie Winston, a young figure skater with big dreams whose future seems to be snatched away from her when she loses her sight in a freak accident. The movie sees her find her will to compete again and get back out on the ice — but gosh darn if we aren't suckers for an inspirational sports story.
530 for 30: The Price of Gold
If you need more of the Harding-Kerrigan scandal in your life, 30 for 30: The Price of Gold will definitely fill in some blanks. It's a documentary that tells Tonya and Nancy's story, and dives into the circumstances surrounding one of the more dramatic moments in figure skating history.
6Blades of Courage
Not for the faint of heart, Blades of Courage is a Canadian movie that brings the drama and the lattice of skating competitions leading to the Olympics. Lori is a figure skater making her way through Olympic training camp, only to be lead astray by a coach. The movie follows Lori as she fights back against the pressures keeping her down, and tries to find victory.
7My Life On Ice
If you love movies about figure skating but want something a little more high art and a little less DCOM, My Life On Ice is definitely for you. This 2002 French film tracks the year in the life of a teenage figure skater in the style of a video diary, and is absolutely worth a watch.
8Blades of Glory
https://www.youtube.com/watch?v=YFE-6XlAAmE?feature=oembed
Need we even explain? No ice skating movie list is complete without it.
9Go Figure
When a young girl dreams of becoming a successful figure skater, she discovers that a top Russian skate instructor happens to be employed at a school nearby. Hijinks ensue, as they do in TV movies.
10Ice Angel
This might be the best of the bunch, TBH. A made-for-TV movie (you already know it's worth the watch), Ice Angel follows a popular hockey player who dies on the same day as a prominent figure skater. While the figure skater's soul moves on, the hockey player is reborn in the female figure skater's body, and has to fulfill his dream of achieving an Olympic Gold Medal — in an entirely different area of skating. (We'll never get tired of hockey players learning about toe picks.)
11Ice Girls
https://www.youtube.com/watch?v=OnodVGutams?feature=oembed
Ice Girls is another coming-of-age story that'll warm your heart even as it makes you wonder how figure skaters put up with being so cold all the time. It's about a young figure skater who is injured during a competition, so her coach helps her through rehab so that she can continue to work toward her dream. Now, what are you waiting for? Put this, and the others, on your queues!