Opinion: Why I hope rumors about Cardi B's all-female rapper tour are true, for hip hop's sake
Author Michael Arceneaux talks the rumors surrounding Cardi B's potential all-female tour, what that would mean to him as a lifelong rap fan, and how it could revolutionize a sexist industry. 
On the first day of April, Cardi B announced two shows in upstate New York featuring opening acts City Girls, Teyana Taylor, and Nicole Bus. Once the Live Nation link for tickets went live, fans noted that rising Houston-based rapper Megan Thee Stallion was also on the bill for the show listed as Femme It Forward. Immediately, fans began to speculate whether or not Cardi B was previewing what might become a full-fledged tour.
Cardi B's debut album, Invasion of Privacy, just joined Nicki Minaj's first major label offering, Pink Friday, as the highest certified album by a female rapper this century (triple platinum). The City Girls have generated ample buzz thanks to their Period and Girl Code mixtapes, and of course, the Cardi B-assisted single "Twerk." As for Megan Thee Stallion, her record, "Big Ole Freak," is rising up the urban radio charts. Because of a list of well-received releases—via mixtapes and viral freestyle clips—Thee Stallion has become arguably the most talked about new female rapper since, well…Hennessy Carolina Almánzar's sister.
Should this rumored bill indeed be a preview of what is to come this summer, the Femme It Forward tour will undoubtedly be the first of its kind: one majorly comprised of female rappers.
And not just female rappers signed to major labels—but female rappers with veritable name recognition. For some of us, this is a long time coming. false
In the early aughts—yes, I am getting so old, so please respect my privacy at this time—I accompanied my big sister to a concert headlined by the Cash Money Millionaires. As excited as I was to see the group, which was comprised of the Big Tymer$ (Birdman and Mannie Fresh) and the Hot Boy$ (B.G., Juvenile, Lil Wayne, and Turk), I was more ecstatic to see the undercard featuring a bevy of female rappers including Lil' Kim and Trina. I'm not entirely sure what happened, but none of those women appeared that night—thwarting my lifelong dream of rapping both "Queen Bitch" and "Da Baddest Bitch" in concert within the same evening.
Like some (not all, calm down) gay men, I have had a lifelong affinity and respect for female rappers.
To that end, as a frequent concert goer who has managed to experience all sorts of shows, I have yet to ever experience a concert—much less a tour—in which more than one female rapper was on the bill, outside of Nicki Minaj's The Pinkprint Tour, which featured Dej Loaf alongside Tinashe and Rae Sremmurd. I love the idea of Cardi B putting together a bill with more than one female rapper at a time when, finally, there appears to be a real resurgence in female rap across the board. This is undoubtedly due to the success of Nicki Minaj, who single-handedly revived female rap on the commercial scale, and Cardi B, who has taken that template and run with it to her own great success.
This is the part where neither The Barbs or folks in Bardi Gang whip out their weapons and try to virtually punish me for putting the two artists in the same sentence. It's not about that; it's just noting how the industry's sexism contributed to the decline of female rap on a wide scale, and recognizing what can be done to build on that.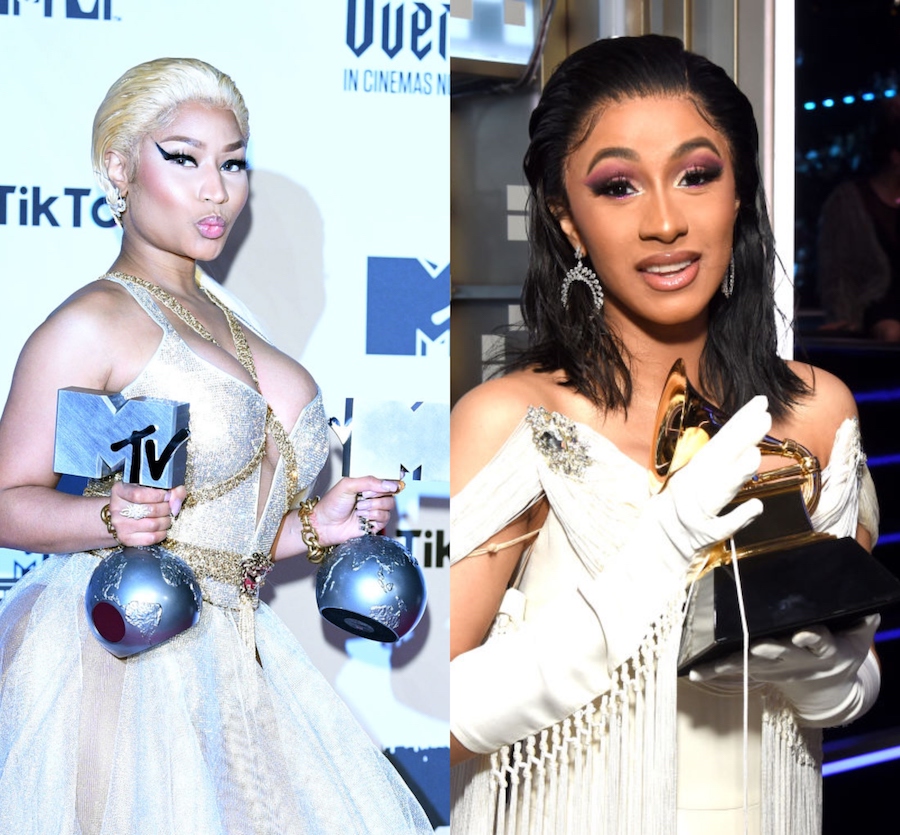 I want this Cardi B bill to be a nationwide effort because it can show how good it is to have more than one or two successful female rappers.
I want this Cardi B bill to become a full-fledged effort because it will help combat the small-mindedness of some who think an all-female bill—particularly one largely of women in hip hop—cannot work. I want this Cardi B tour to be real because I will save a lot of money if I can rap "Bartier Cardi," "Period (We Live)," and the "Stalli" freestyle all on the same night.
And I want Cardi B's potential Femme It Forward tour to go far and wide nationally because its success will yield more female rapper-dominated tour bills. We live in a moment in which there can even be more than one tour of its kind. Say, Nicki Minaj could call up Kash Doll, Maliibu Miitch, and Azealia Banks. Or perhaps Missy Elliott can round up some of the legends like Lil' Kim and Trina for a show.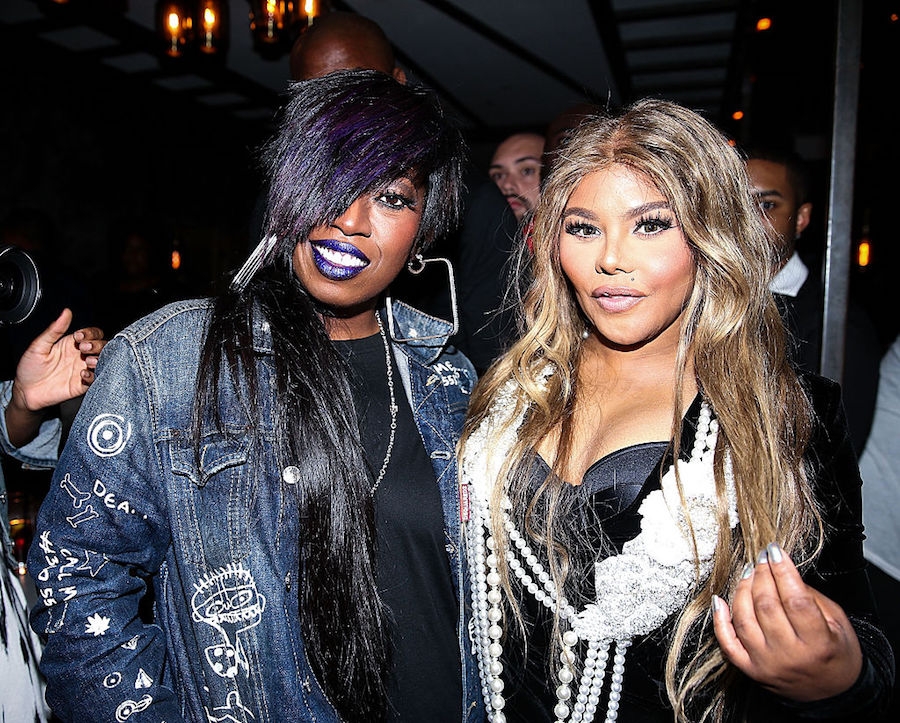 These ideas might have sounded implausible only a few years ago, but not anymore. This is a moment for female rap, and fans have long wanted female rappers to work together on something that feels this major. I will not say "for the culture" because that turn of phrase has been abused to death, but you know, it would actually be good for the culture.
Hopefully, Cardi B will make this rumor official sometime soon so she can take my money and, ideally, set a much-needed new standard.
Michael Arceneaux is the New York Times bestselling author of  I Can't Date Jesus from Atria Books/Simon & Schuster. His work has appeared in the New York Times, the Washington Post, Rolling Stone, Essence, The Guardian, Mic, and more. Follow him on Twitter.