I highly recommend this at-home LED mask, and not just because it takes selfies to the next level
I plan to do weird things to my face all 2017 and make no apologies for it. I'm totally down to experiment if it means I can finally be rid of my most voracious skin-emy: adult acne. Turning 30 brought about this weird headspace that's equal parts "I accept myself, flaws and all," and "Lord help me, I'll spend, spend, spend in the name of my skin."
So far what my mom has labeled "nothing but restlessness" has prompted quite a few nearly baller-level skincare purchases. I've coughed up $150 for the Dr. Jart Liftra contouring instrument and more than double that on the NuFace Facial Trainer. In comparison, the Neutrogena Light Therapy Mask was a steal at a mere $34.99.
Everything I know about LED treatments I learned from Instagram. A few of the "cool girls" I follow have raved about their results. Lena Dunham even wore one. If it worked for them, then why not me? (Shout out to Mindy Kaling.)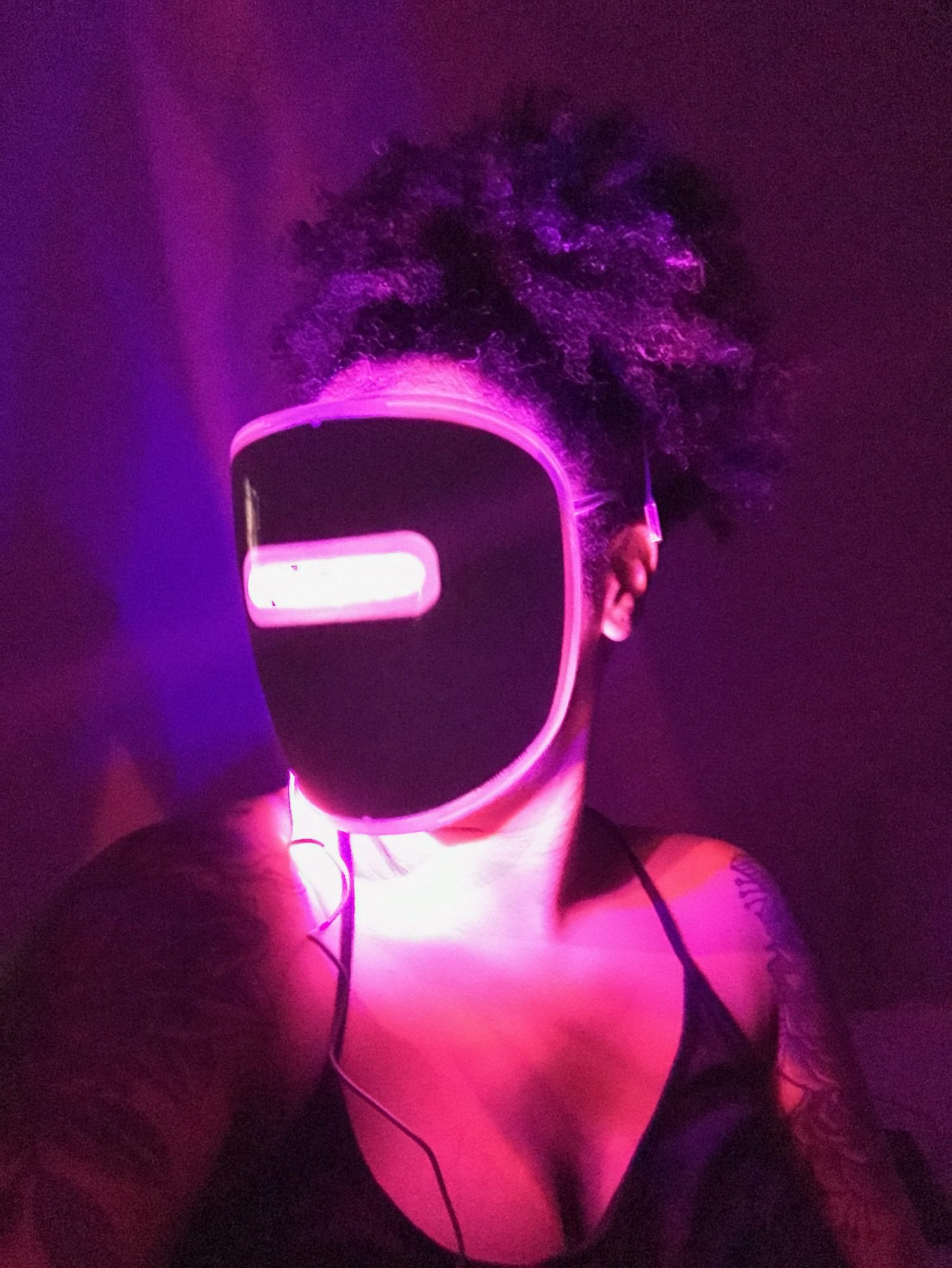 Here's the deets: the blue light works to fight bacteria and the red light fights inflammation. You wash your face, pop it on, and sit back and enjoy 10 minutes of futuristic pampering.
Unfortunately, you cannot enjoy a glass of champagne with your LEDs, but perhaps they will include a tiny straw hole in the 2.0.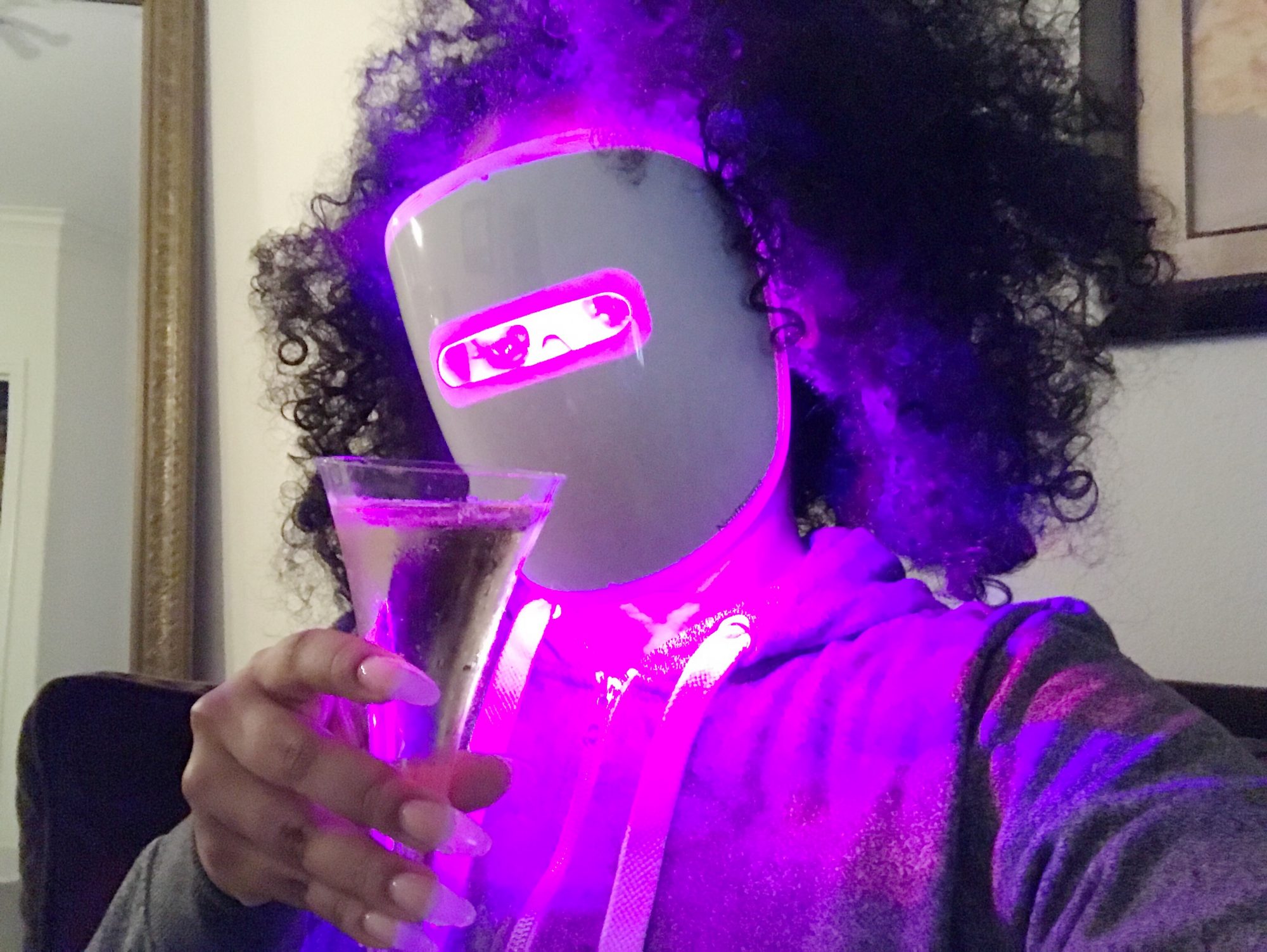 As can be expected the Neutrogena Light Therapy Acne Mask makes for excellent selfies and I'm 100% sold on the euphoric self-care vibes I get after every session. After about my fifth treatment I noticed a difference in my skin. The constellation of big ol' red pimples on my cheek finally flattened enough that I can cover them with concealer — points for the anti-inflammation.
Look, I can't really tell if it fights bacteria under the skin's surface but I'm optimistic since it did show results on the aforementioned pimple constellation. Truth be told I can't even tell you why I'm so into this mask or why I'm trying to force all my friends to buy one. Maybe it's because we all need to take a bit more time for self-care, maybe it's because it feels good to do nothing for a solid ten minutes a day, or maybe, just maybe, I've already drafted a caption for the multi-masked group selfie of my dreams.
Get your Tron on over at Neutrogena.com, Ulta.com, or Target.com only $34.99 for this little slice of heaven. ?