I got a Drybar blowout for the first time, and now the thought of doing my hair at home makes me sad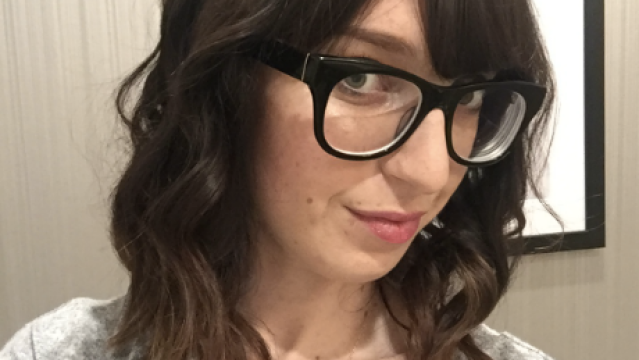 In Los Angeles, letting someone know you've never had a blowout is like admitting you still have a Hotmail account. People are SHOOK. "But it's so luxurious," they say. "You feel so pampered," they say. Up until a couple weeks ago, I had never gone to a salon for a blowout. I've gotten my hair cut, dyed, and then styled, but I've never asked for a solo blowout. I didn't see the point — my hair would, in a day or two, become greasy and I'd have to wash it. So, was it even worth it?
But then Drybar offered to give me a complimentary 'do to celebrate their newest shop opening in Burbank, and I took them up on it. My blowout-less world was turned upside down. It WAS luxurious! And I DID feel so pampered!
This is moi before my blowout, my hair in its natural state (frizzy — minus my bangs, which I do blow dry and straighten every day).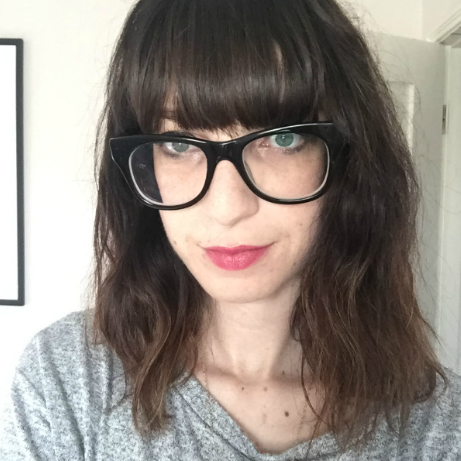 As soon as I got to Drybar, I was offered a mimosa, which I swapped for coffee (I had to drive to work after, and I am #responsible). But just FYI, drinks are complimentary with your blowout. Once I settled in, I was given a "menu." And since everything at Drybar is bar-themed, the style options included were named after adult bevvies. For instance, The Manhattan is pin-straight, The Cosmo is preppy, loose curls, and The Mai Tai is beach-y, effortless waves. I asked for something in between a Cosmo and Mai Tai because I was in that kind of mood. "Also, can you make my bangs look like Zooey Deschanel's?" I threw in there. You can give your stylist an idea of what you want based on celebs/photos, too.
After lathering my hair up with Drybar brand shampoo and conditioner (she massaged my scalp, and suddenly I understood why dogs plop over on their backs, begging you to scratch their bellies — it felt SO good!), rinsing, and then applying Drybar product, my stylist went to work. We talked about how we were happy that Patton Oswalt found love again, because he seems like a really nice guy.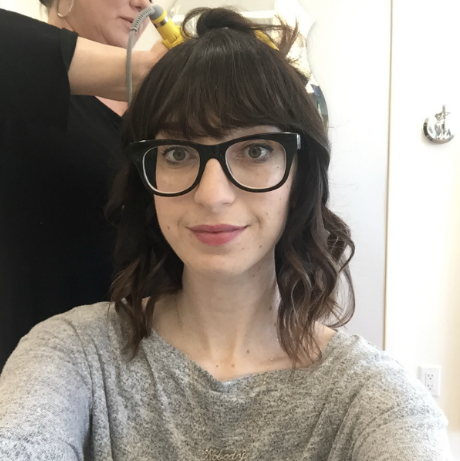 After maybe 35 relaxing minutes, we were all done! My stylist spritzed my hair with some hairspray specifically designed to hold my Cosmo-Mai Tai style, and voila. My hair, but better. I actually felt upset because the experience was over, and the thought of doing my own hair in my bathroom depressed me. I got a little taste and now I want MORE! But whatever, I had beautiful, loose waves and I couldn't wait to show them off at the HelloGiggles office. I even volunteered to be in a beauty video for The Pretty, just to get more mileage out of my hair.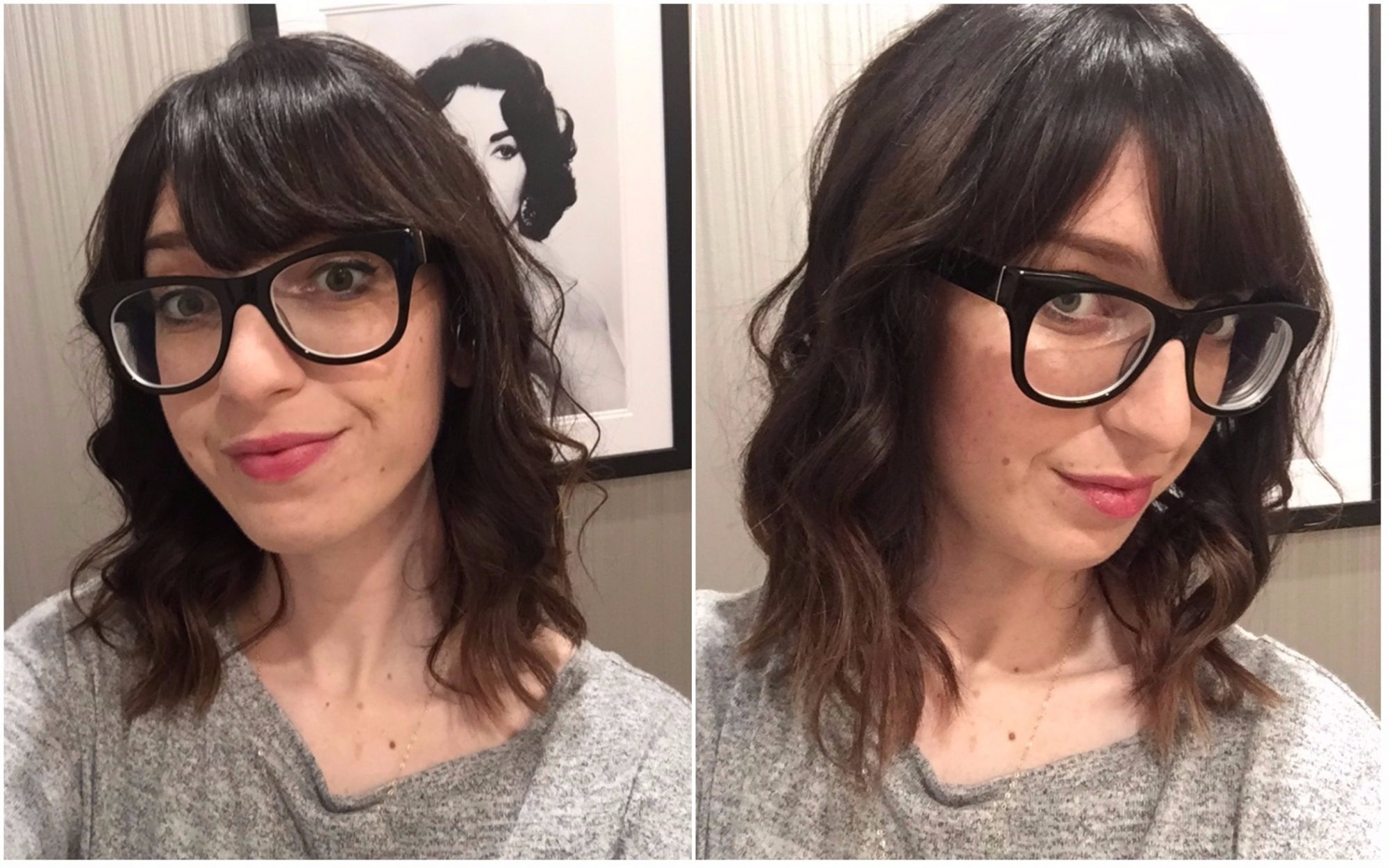 As for how it held up: For me, personally, it lasted two days. I also tend to wash my hair every other day, so if you go longer in between washes, the style could have more longevity. My hair felt greasy by the end of the second day, and my waves had deflated a bit — my hair still looked sleek and styled, though. It just wasn't as full and bouncy as it had been day one.
Each blowout is $45, unless you go for an updo, then it goes up to $90. Both are pricey, but they're great options if you're going to a wedding or fancy-pants party and need something extra special for not too much more than what you'd get at a regular salon. Visit Drybar's site for the full menu. You can also purchase the products they use on your hair, in case you're looking for some good quality hair products (They. Smell. So. Fresh. And. Amazing.), or want to recreate the looks.
Friends and family reading this, you know what to get me for Hanukkah and my birthday.