What I learned about practicing consent and unlearning shame at this sex toy company's first conference
On Saturday, July 21st, sex toy company Dame Products, held its first ever one-day interactive conference. If you're unfamiliar with Dame Products, it is a line of sleekly engineered sex toys designed to heighten sexual intimacy and empower women's sexual experiences, and the company was founded by MIT-educated engineer Janet Lieberman and sex expert Alex Fine. The conference, aptly named NUANCE, featured workshops, town halls, and prominent sex educators with the goal of having more nuanced conversations around sexual hot topics like gender, consent, and kink.
So when I received the opportunity to attend the event in New York City, I had high expectations for the brand with the mission to "make the world a happier place, one vagina at a time."
The day consisted of two keynote speeches and two town hall-style panels: "The Nuance of Shame in the Digital Age" and "The Nuance of Gender & Intimate Consent." There were also two interactive workshops: "Envisioning Your Dream Sex Life" and "Consent and Movement."
I took something away from each session, but what set the entire tone of the conference was the opening keynote address. Sex educator and all around powerhouse Ericka Hart started her address by stating that, whenever she gives a talk, she likes to "begin by acknowledging the stolen grounds on which we stand." We were in New York City, so she was referring to its indigenous inhabitants, the Lenni-Lenape people.
Hart's intentional and unapologetic choice to begin her keynote with "call-out/call-in" culture — reminding all of us, but especially a room full of mostly white attendees, who this land belonged to — was a powerful moment that stuck with me even after the day ended.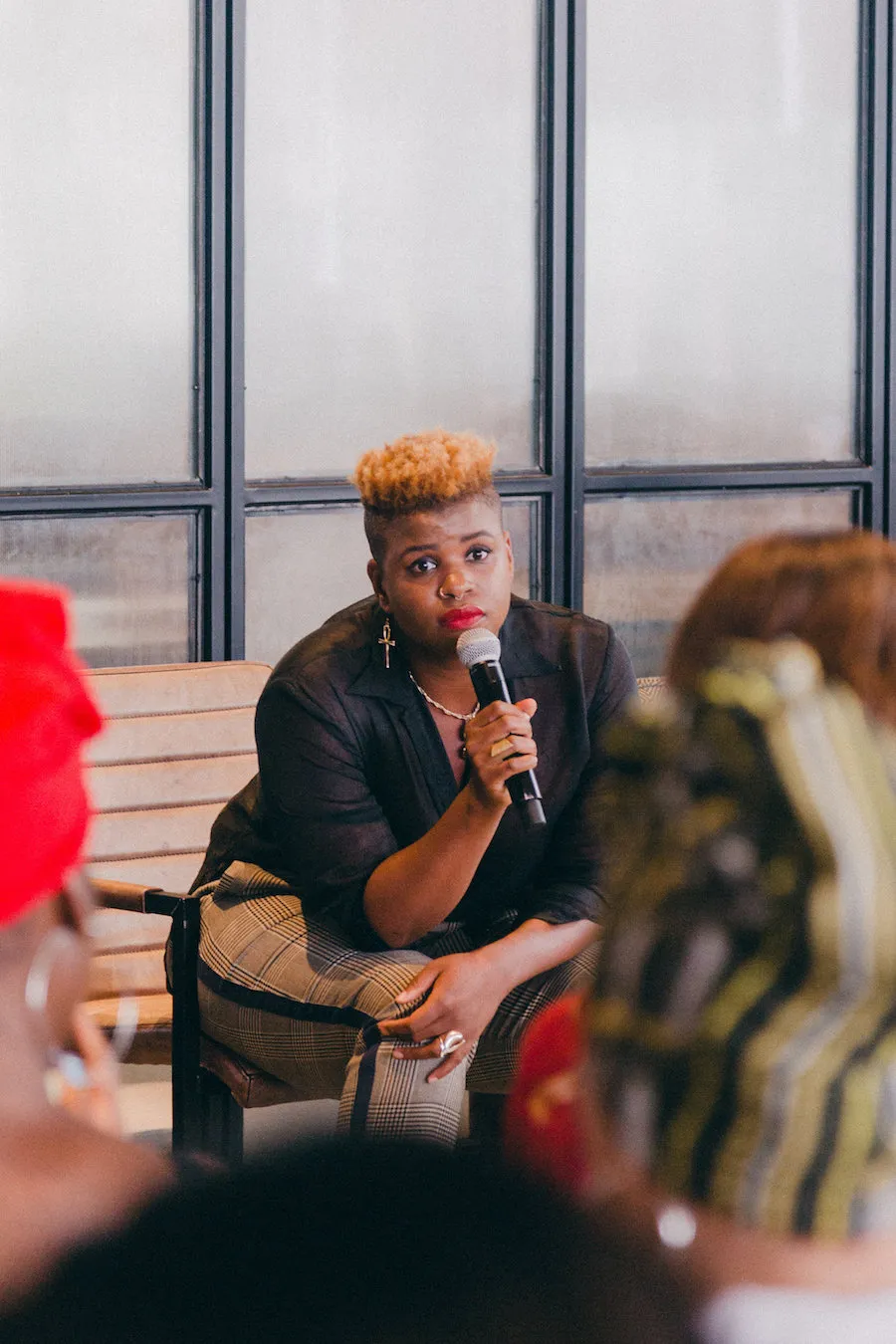 Hart also instructed the attendees to arrange the room in a way that felt "socially just," which resulted in us walking aimlessly around the space. After trying to arrange ourselves to be as "socially just" as we were going to get, Hart asked us, "What was the intention of this?" She then answered her own question: "Safety."
I scanned the room and realized that other attendees, myself included, ended up grouped mostly by race. Inherently, pairing up with someone who looks like you is a safety mechanism.
Race aside, this was a poignant reminder that being able to engage in uncomfortable-but-necessary dialogue about sex — or anything — depends on whether or not you feel safe enough to do so.
For me, Hart's most memorable sentiment was that in today's "call-out" culture, we have a tendency to "center the harmful, and not the harmed." Be it calling out white supremacy, the hypersexualization of Black bodies, rape jokes, or microaggressions, we were reminded that social justice, sexual or otherwise, requires that we call out trash behaviors in a way that re-centers marginalized voices.
Each panelist at the conference added something valuable to the larger conversation about how to engage in more nuanced dialogue about sex and sexuality. During "The Nuance of Shame in the Digital Age," the words of panelist Shadeen Francis, MFT struck a chord with me.
I'm a Black, sex-positive woman who is making peace with my queer identity, so many of my early explorations of sexuality were cloaked in shame — from being told not to touch my genitalia as child, to being shamed by my mother at 21 after I had had sex for the first-time.
Francis's words accurately described how many women — especially marginalized women — are taught to engage or not engage with their sexualities. Learned shame can then erode our ability to experience all forms of pleasure.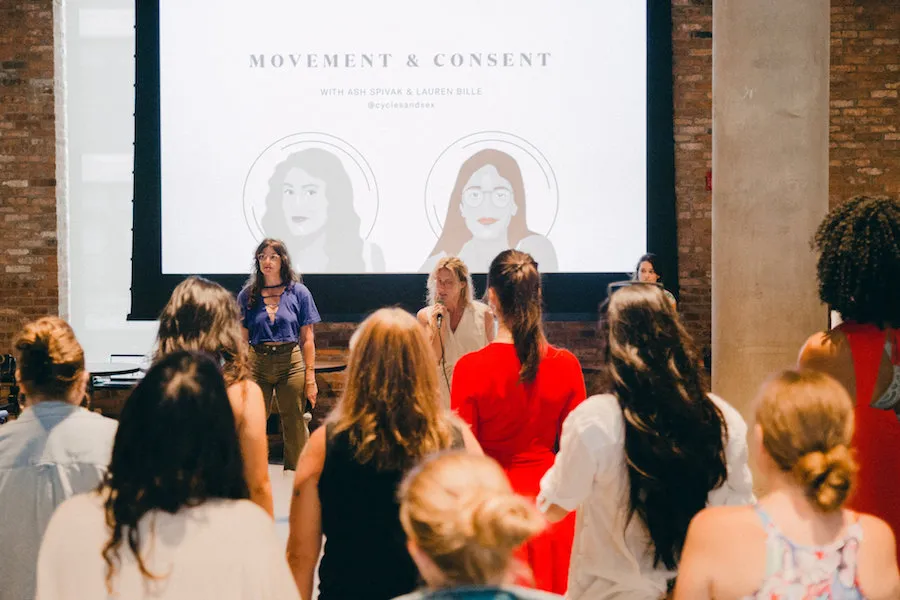 During the event,  I also spoke with Dame Products CEO & co-founder Alex Fine. I asked what prompted her to organize an event like NUANCE, and why events like it are necessary.
I wished that the final sessions on gender and intimate consent practiced more inclusivity in terms of featured speakers and language used. During "The Nuance of Gender & Intimate Consent," panelists were asked whether or not they think consent is gendered. Self-identified queer and fat panelist Sonalee Rashatwar stated that the issues of consent and abuse are prevalent in queer relationships, but aside from her important contribution, much of the discussion took place from a predominantly heteronormative perspective.
We cannot hope for more intersectional conversations about sex without considering queer bodies, fat bodies, differently abled bodies, and people of color. Still, there was no way that a one-day event like NUANCE could have unpacked all of the intersections that exist when we try to talk about sex in a nuanced and holistic way. What would even more nuanced conversations about sex look like? An all-male panel speaking out on consent in the era of #MeToo? A panel on sex and fat bodies? A panel on sex-positivity and how to make it a regular practice?
I hope Dame Products hosts another conference next year so that we can continue to broaden our views on the interpersonal, intersectional, and intercultural nuances of sex.