Gen-Z's Skincare Whisperer Shares the Simple Routine He Follows for Clear Skin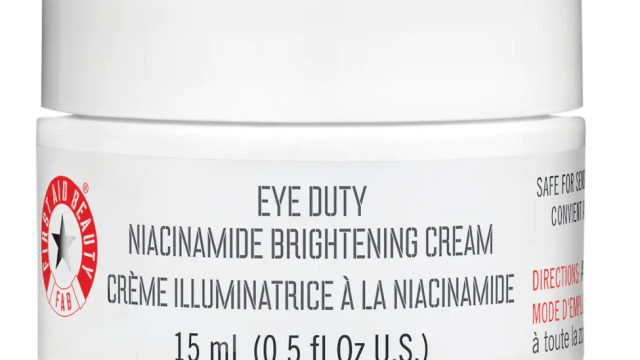 Cleanse, moisturize, sleep, repeat—or not. From the 18-product maximalists to the one-and-done movers and shakers, everybody's skin care routine differs. In A.M. to P.M., we explore the morning and evening routines of people with different skin care concerns, from targeting acne to embracing vegan beauty.
Age: 25
Skin type: Combination
Skin concerns: Premature signs of aging
If you've had the delight of discovering #SkinTok (TikTok's skincare section), you've most likely stumbled upon Hyram Yarbro's videos. The young creator blew up on the platform during the pandemic for his simplified, easy-to-follow videos where he breaks down skincare products and ingredients while encouraging his followers to find gentle products that work for them. He gained such tremendous following (over 12 million across his Instagram, YouTube, and TikTok channels) that Yarbro took his expertise to the next level by launching a skincare brand, Selfless by Hyram, in collaboration with the INKEY List.
"On my channel, I saw lots of people complaing about sensitivity and irritation from exposure to harsh products, so my message became how to simplify your skincare routine with basics—not overdoing it—and taking good care of your skin," he tells HelloGiggles over the phone. Yarbro explained that he saw an opportunity in the industry, a middle-ground between the powerful skincare ingredients and gentle formulations to prevent damage.
Yarbro wasn't always into skincare though. "I started really getting into it when I was 18 years old, after I saw some premature damage on my skin," he says. Prior to that, he says he didn't even wear sunscreen, despite living in sun-rich Hawaii. "I definitely exposed my skin to a lot of damage early on, so it's been a process of undoing that damage and preventing future damage as well," he adds. His skincare philosophy is all about preventing damage, and he practices what he preaches. Here, Yarbro breaks down his typical skincare routine, including the one fragranced product he calls his "guilty pleasure."
A.M.
"I like to do my skincare routine pretty shortly after I wake up—I feel better equipped to handle the day if I've gotten ready, done my skincare, and have my sun protection," Yarbro says. The first step in his routine is cleansing his skin with his brand's Centenella & Green Tea Hydrating Gel Cleanser with lukewarm water in the shower. "It removes the skincare products from the night before, and isn't too strong that it's going to strip my skin," he says.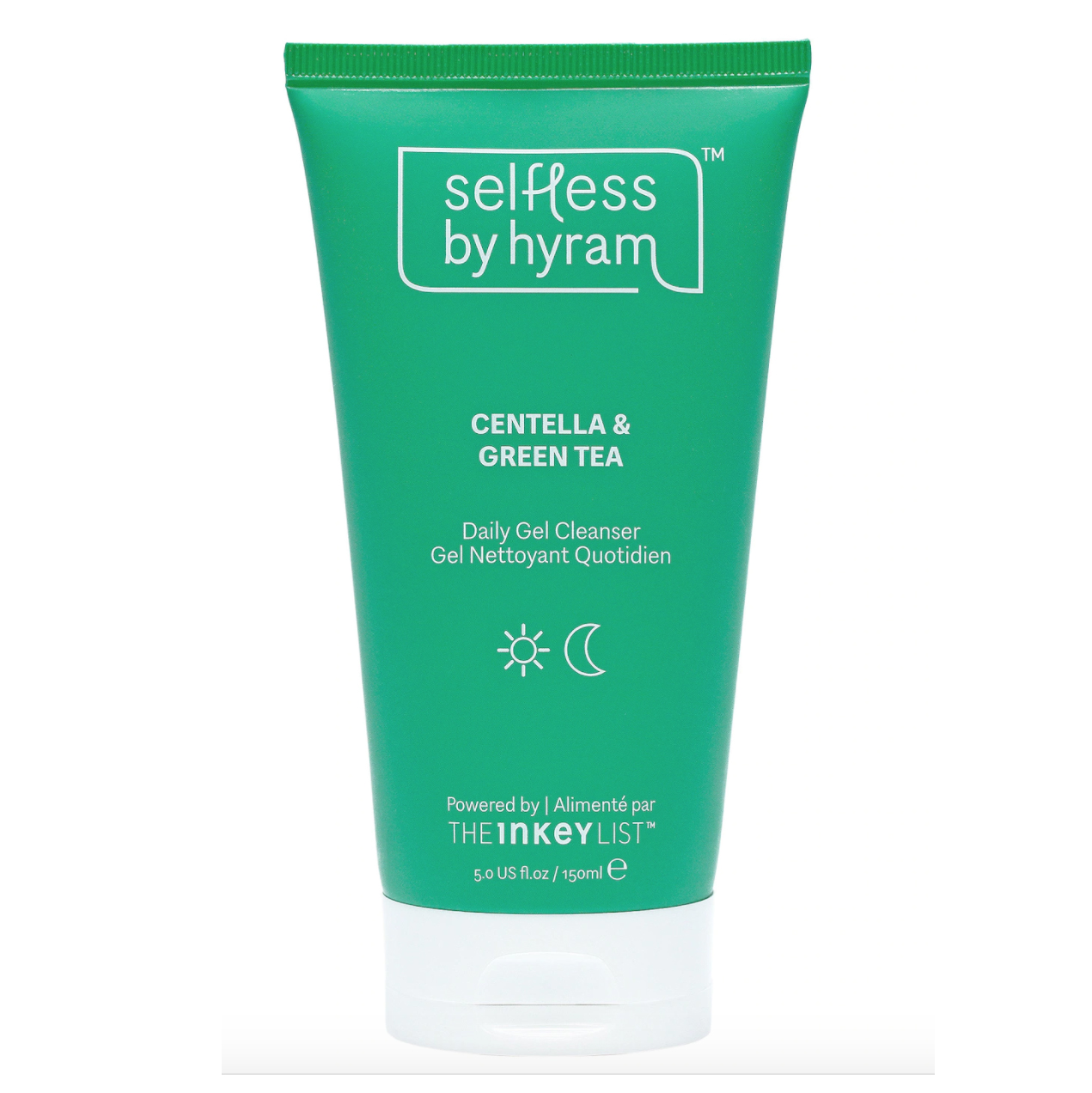 Selfless by Hyram Centella & Green Tea Hydrating Gel Cleanser
$20
Shop it
Sephora
For body care, Yarbro alternates between using Cetaphil's Fragrance-Free Body Wash ("it does a good job and is very gentle") and Molton Brown's Orange & Bergamot Shower Gel. "It's my guilty pleasure," he says of it, noting that he doesn't mind fragrance in body products as "the body is much more resilient to it than the face is in terms of sensitivity." Plus, he says it makes him feel fancy.
Molton Brown Orange & Bergamot Shower Gel
$32
Shop it
Nordstrom
Once he's out of the shower, Yarbro applies four to five drops of the Salicylic Acid & Sea Kelp Pore Clearing & Oil Control Serum to his entire face, followed by a pea-sized amount of the brand's Niacinamide & Maracuja Daily Support Moisturizer. He says that the serum gives skin the consistent yet gentle exfoliation needed for a bright, healthy face while the moisturizer keeps his skin hydrated without making it look greasy. "Then, I like to use the [First Aid Beauty] Niacinamide Eye Brightening Cream, because it's the perfect balance of skincare and makeup. I don't like to wear concealer, but it gives a bit of correctiveness in my under-eye area that helps offset any dark circles I get from not sleeping enough," he says.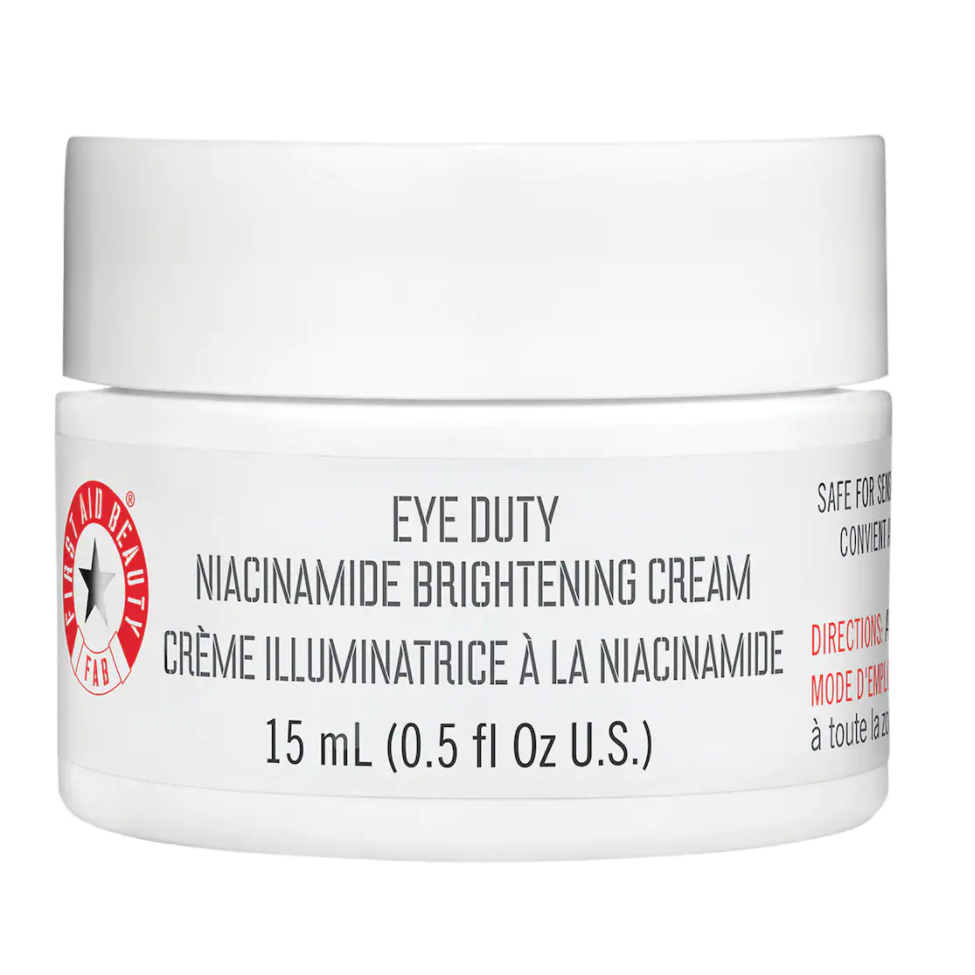 First Aid Beauty Eye Duty Niacinamide Brightening Eye Cream
$36
Shop it
Sephora
Living in Hawaii, Yarbro understands the importance of using sun protection. "I like to use the Bliss Block Star [SPF]—that's been my favorite for a long time because it's mattifying on the skin, and while some sunscreen can be greasy and oily, this one is great," he says. "Plus, it has a tint to help offset any white cast." And since sun protection is important for the whole body, not just above the neck, Yarbro is diligent about using sunscreen on his body, too. "I use the AstiVita Mineral Sunscreen—that one does a good job at protecting my skin, especially if I'm going to the beach or I'm going to be outside," he says of the Australian budget pick.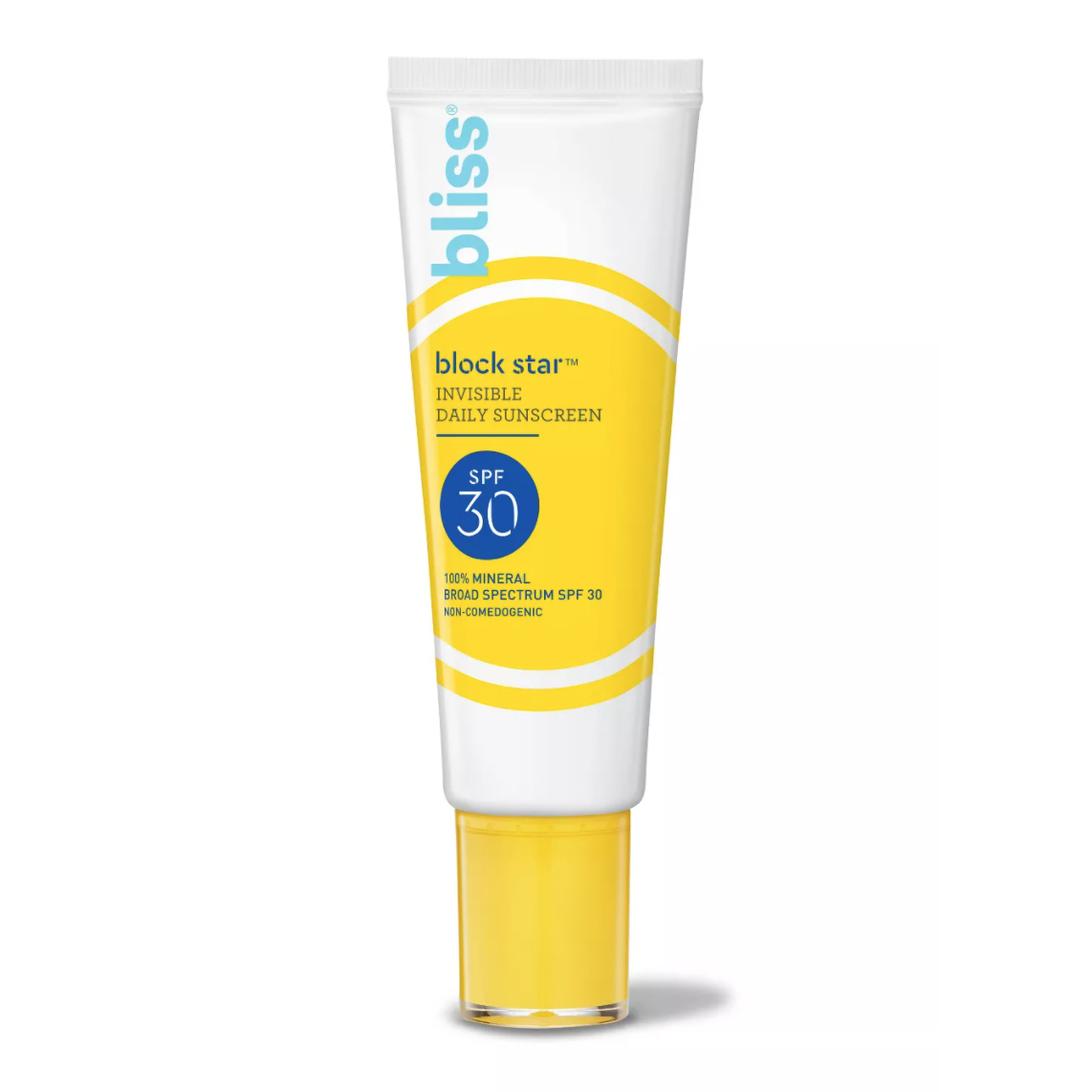 Bliss Block Star Invisible Daily Sunscreen
Shop it
Amazon
Finally, before starting his day, he applies a lip balm to keep his lips hydrated. "I like the Kosasport Balm and the Tatcha Kissu Lip Mask," he says, adding that he'll alternate them depending on what he needs. "I like to use KOSAS when I'm filming because it's not shiny—sometimes lip balms look really glossy and on-camera it'd look like I'm wearing a lip gloss. If I'm not filming, I use the Tatcha one," Yarbro explains.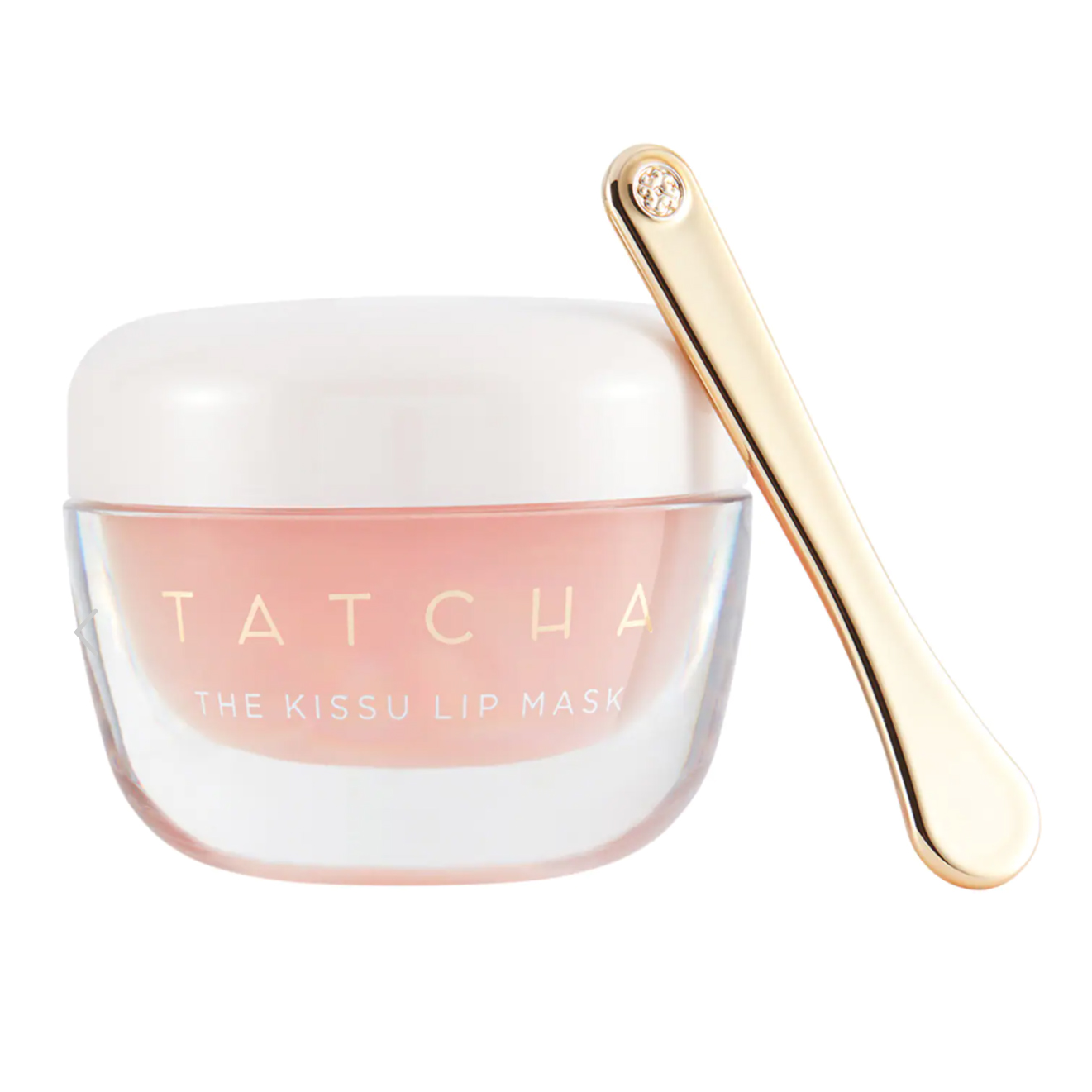 Tatcha The Kissu Lip Mask
$28
Shop it
Sephora
P.M.
"My P.M. routine is where I really get to indulge and fully go into the skincare experience," Yarbro says. To start, he cleanses his skin with Then I Met You's Living Cleansing Balm. "It's a very rich cleansing balm, which I like to make sure my skin is nourished and moisturized." Then, he either uses his brand's gel cleanser or uses the Youth To The People Superfood Antioxidant Cleanser. "It does a really good job at getting off all the excess built-up sunscreen, [translucent] powder, and all that."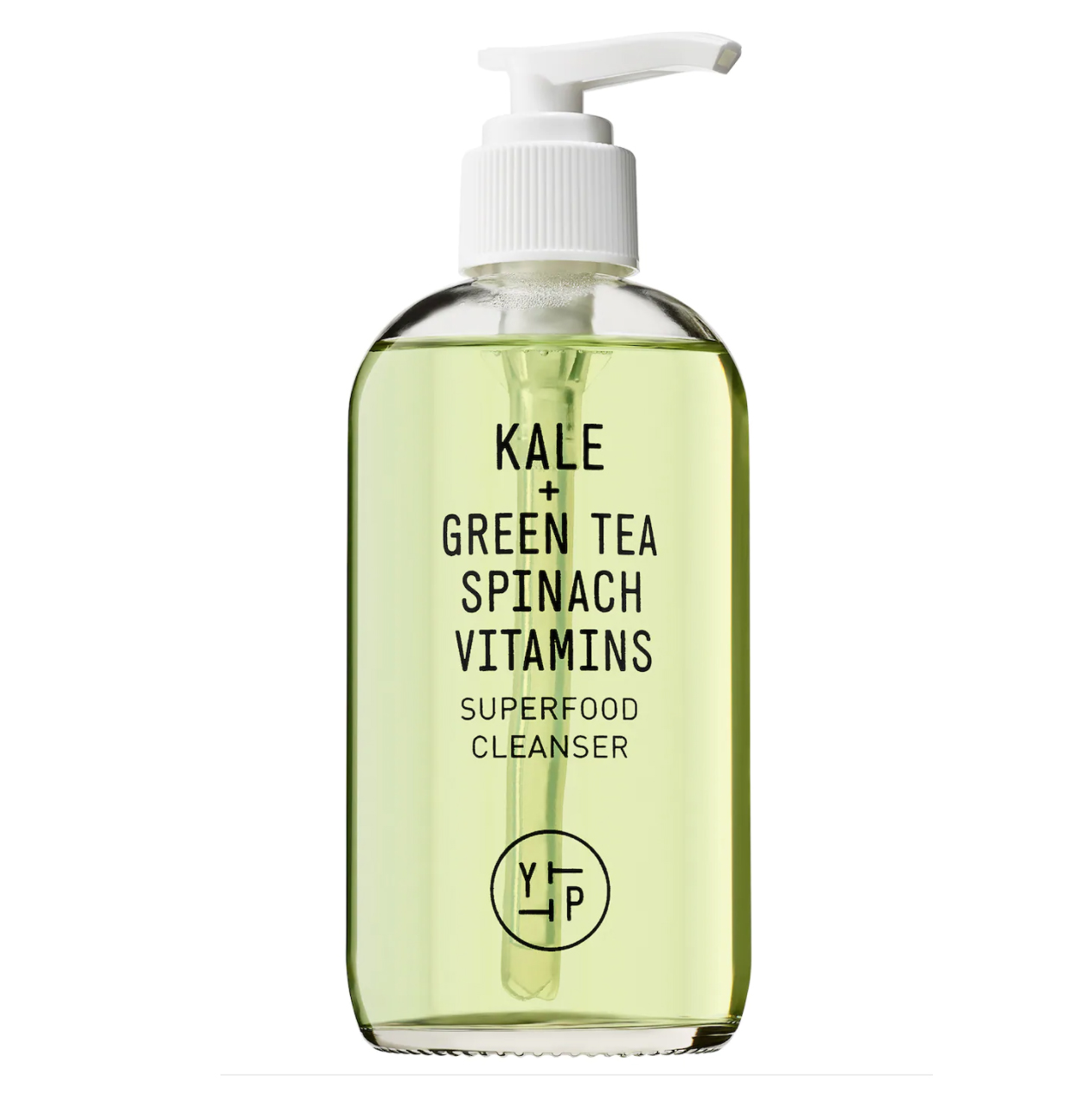 Youth To The People Superfood Antioxidant Cleanser
$36
Shop it
Sephora
Yarbro then explains that he alternates between three skincare regimens in rotation to make sure he gets different types of care for his skin. On exfoliation night, he uses his brand's Mandelic Acid Exfoliating Serum. On retinol night, he uses the brand's Retinol & Rainbow Algae Repair Serum to prevent signs of aging and combat post-inflammatory hyperpigmentation. Then, on barrier repair night, he uses the Great Barrier Relief Serum to soothe skin and reduce redness.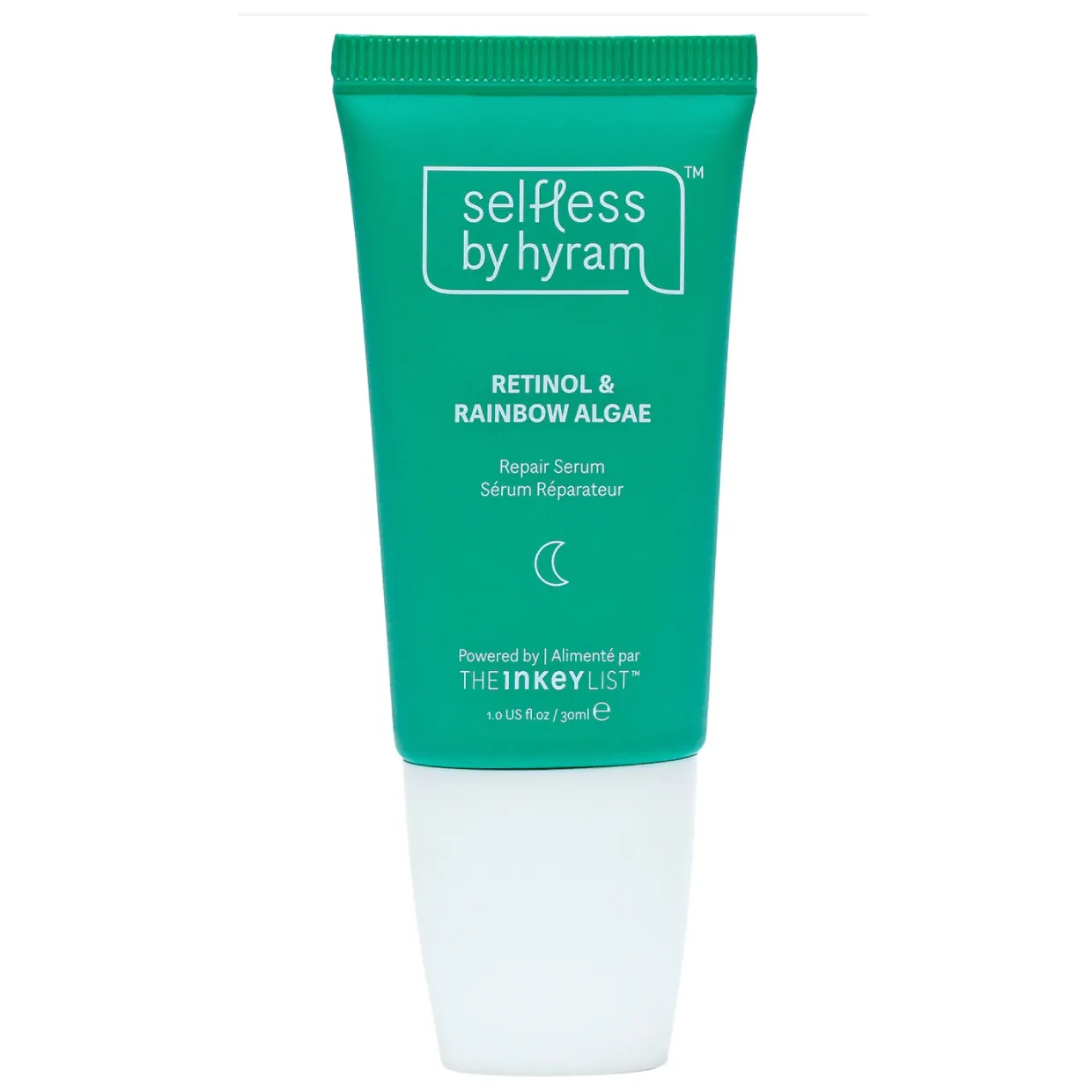 Selfless by Hyram Retinol & Rainbow Algae Repair Serum
$30
Shop it
Sephora
"Then, I like to go in with the Versed Brightening Eye Gel for the under-eye area because it has great ingredients and is a nice experience to combat any dark circles that may be forming," he says. Following that, he says he alternates between using his brand's Maracuja Moisturizer or, if he needs extra moisture, one from SkinFix. "That one's great for how rich it is and how well it moisturizes the skin. Every time I use it, I wake up and love the results I see."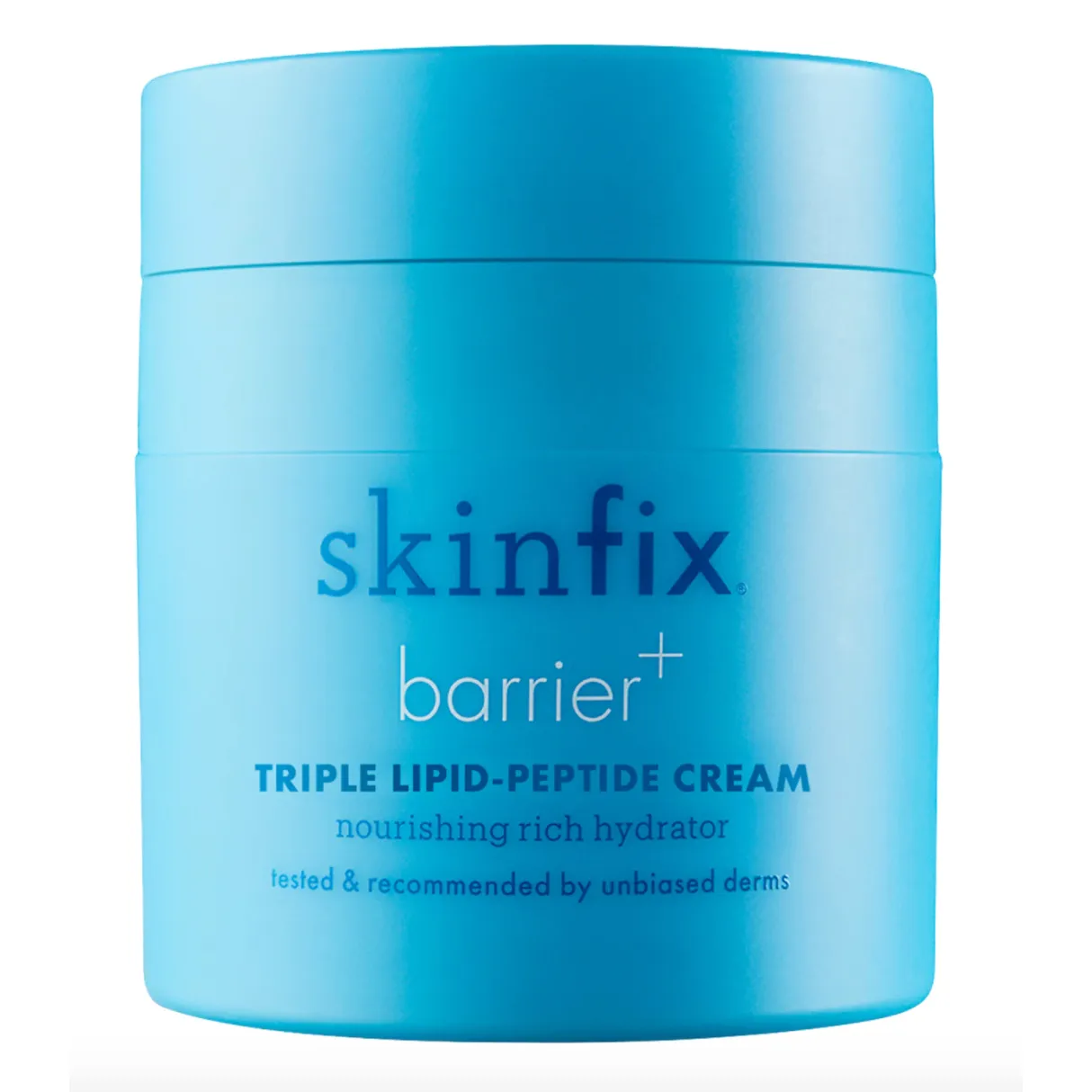 Skinfix Barrier+ Triple Lipid-Peptide Face Cream
$50
Shop it
Sephora
Everyone gets blemishes every once in a while, so when he does, Yarbro has a plan of action. "If I want to double down on a spot treatment, I'll use the Clinique Acne Solutions Spot Treatment—that's always been a favorite to help with breakouts when they get a little more intense overnight," he says. "If it's a breakout that's really persistent, I like to use Peace Out's hydrocolloid patches or the ZitSticka pimple patches to make sure I'm taking care of that area."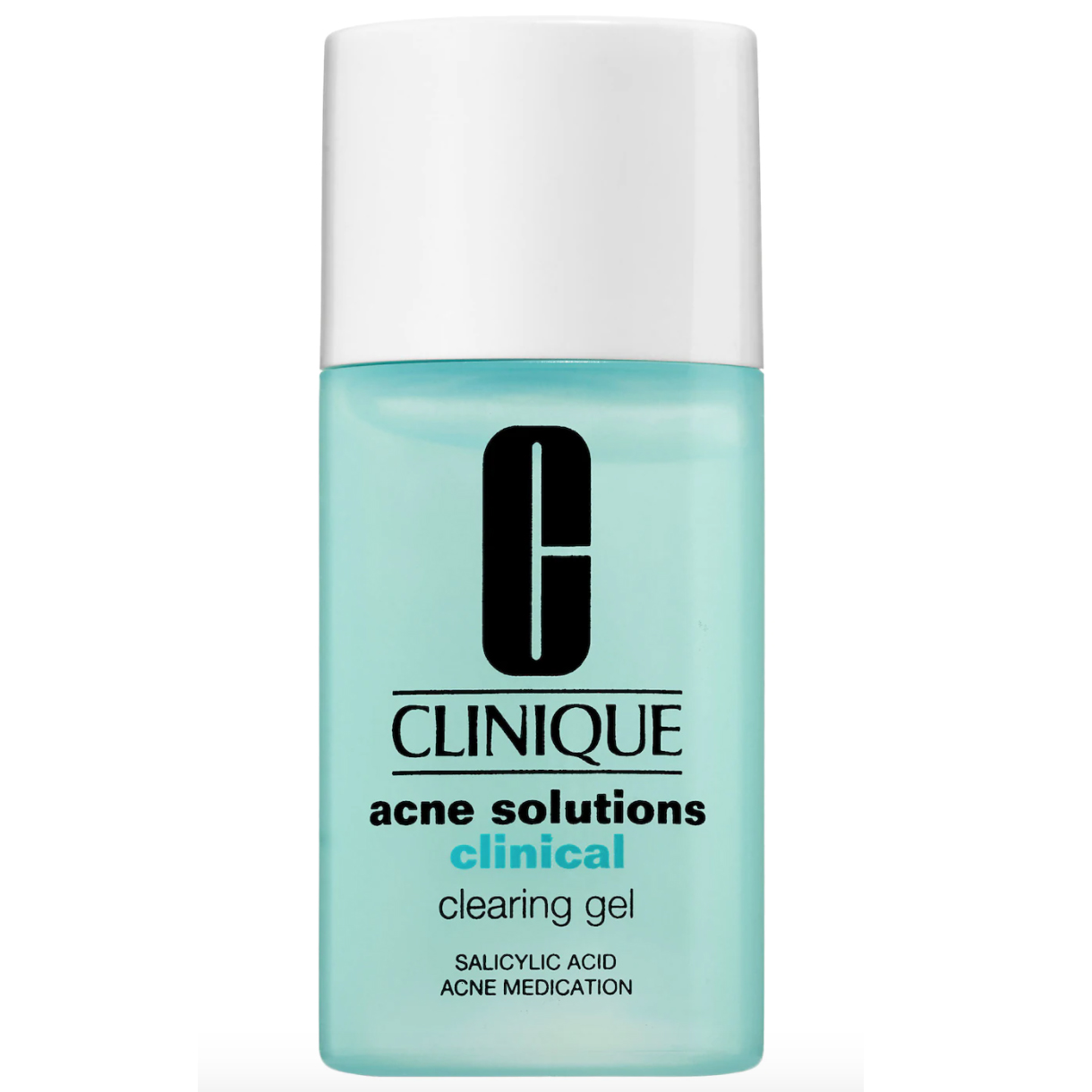 Clinique Acne Solutions Clinical Clearing Gel
$28
Shop it
Ulta