I have hyperpigmentation, and this is my skincare routine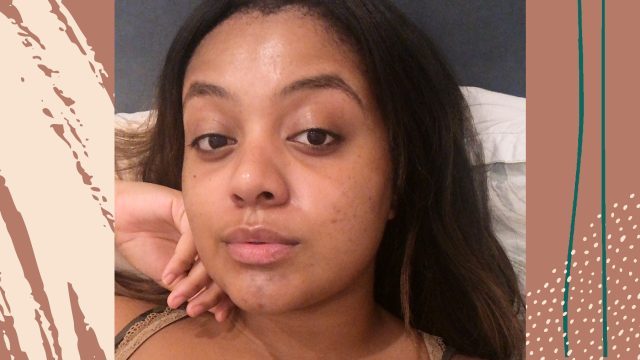 Cleanse, moisturize, sleep, repeat—or not. From the 18-product maximalists to the one-and-done movers and shakers, everybody's skin care routine differs. In A.M. to P.M., we explore the morning and evening routines of people with different skin care concerns, from targeting acne to embracing vegan beauty.
Age: 25
Skin Type: Combination and acne-prone
Skin Concerns: Hyperpigmentation
Growing up, I was always convinced that by the time I was an adult my acne woes would have subsided. However, here I am, 25 years old and still grappling with monthly breakouts. My hormonal acne shows up like clockwork, marked by hard cystic bumps on my chin. The unrelenting growths leave dark marks behind, with my chin suffering the consequences. That then compounds yet another skin problem: hyperpigmentation.
The only thing that I feel has saved me from serious discoloration is my skin's high tolerance to products and lasers. I frequently do chemical peels, microdermabrasion, Fraxel, and other potent skincare treatments. These have seriously helped me tackle my skin's problem areas. However, in between those treatments I have to rely on a strict product regimen to keep my skin in check.
And by strict I mean extensive: It's chock full of cleansers, exfoliators, and plenty of moisturizers. If I had to describe my relationship to skin care, I'd certainly say I'm a "more-is-more" kind of woman: Both my morning and evening routines are marked by lots of products. Here's everything I use to keep my hyperpigmentation at bay.
A.M.
I love starting my mornings with the DermaQuest Stem Cell 3D Facial Cleanser. It digs deep into my pores, lifting impurities without drying out my skin. In fact, this foaming cleanser feels more like a cream cleanser. My skin feels refreshed when I step out of the shower and is visibly more glowy.
To combat acne, I need a dose of salicylic acid to help treat surface-level pimples and pore-deep bacteria, and Bioré's Witch Hazel Toner has just that. This drugstore toner works just as well as a luxury toner, ridding my skin of any excess and unnecessary oils and creating the base for my skin to receive my extensive moisturizing routine. Plus, its exfoliating properties help my skin peel away the outer layers of my dark spots.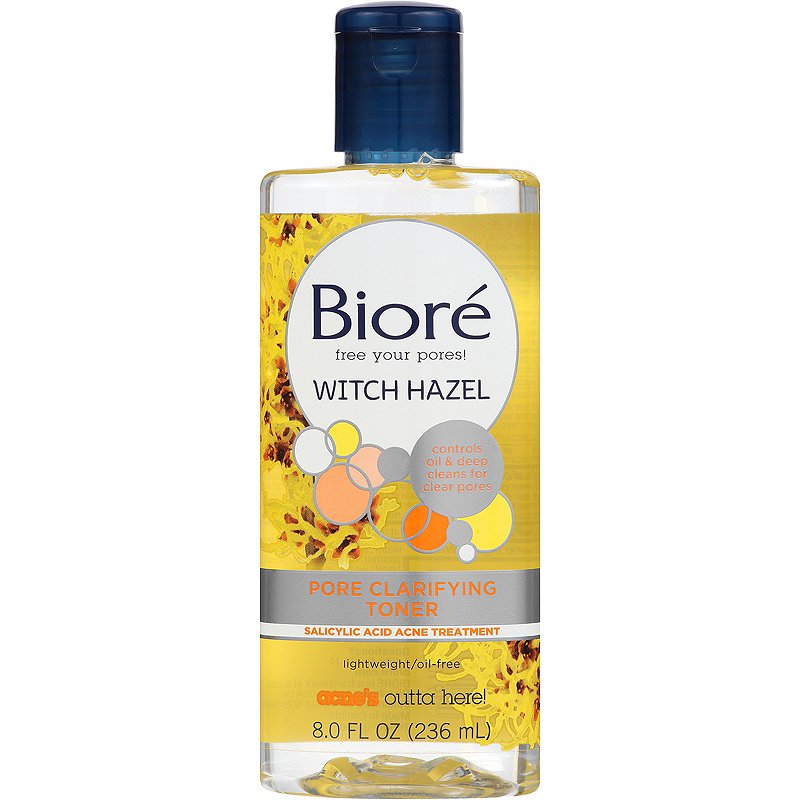 Shop it! Bioré Witch Hazel Toner, $7.99, Ulta.com
Then I moisturize, and I use three moisturizers in the morning. Yes, three. First, I use the SkinBetter Rebalancing Moisture Treatment since it's the perfect base. It has just the right amount of emollience, and it makes my skin look healthy, hydrated, and—most importantly—even-toned. I follow up with the Malin + Goetz Advanced Renewal Moisturizer that almost immediately makes my skin appear more elastic. With meadowfoam seed oil, fatty acids, and linseed extract, the blend is ultra lightweight yet super potent for brightening, and a thin layer goes a super long way.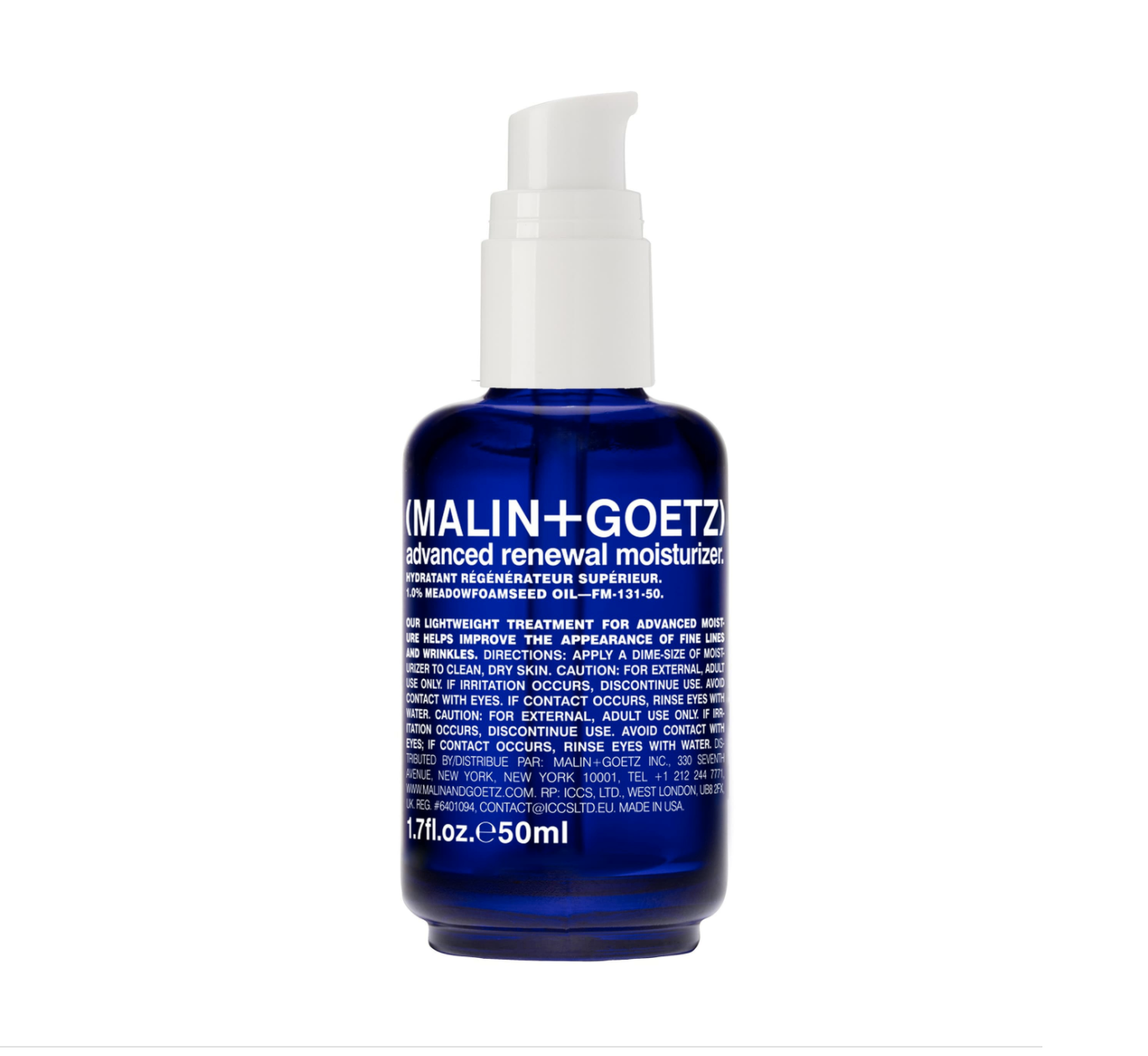 Finally, I finish it all off with my La Mer face cream. The reason I apply it at the top of my trio of moisturizers is that it layers brilliantly under a makeup primer. This luxe face cream is worth every penny; it penetrates my skin and combats any possible dryness. Finally, I apply my sunscreen.
As a Black woman, I'm more prone to hyperpigmentation than people with lighter skin, so using a sunscreen is key to preventing hyperpigmentation and helping existing marks fade faster. This formula from Black Girl Sunscreen has SPF 30, is infused with nourishing jojoba and avocado oil, and works to minimize the appearance of my dark spots. It perfectly blends into my skin and doesn't leave chalky residue behind. It's reliable, layers perfectly on top of my skin care and under my makeup, and leaves my skin looking radiant.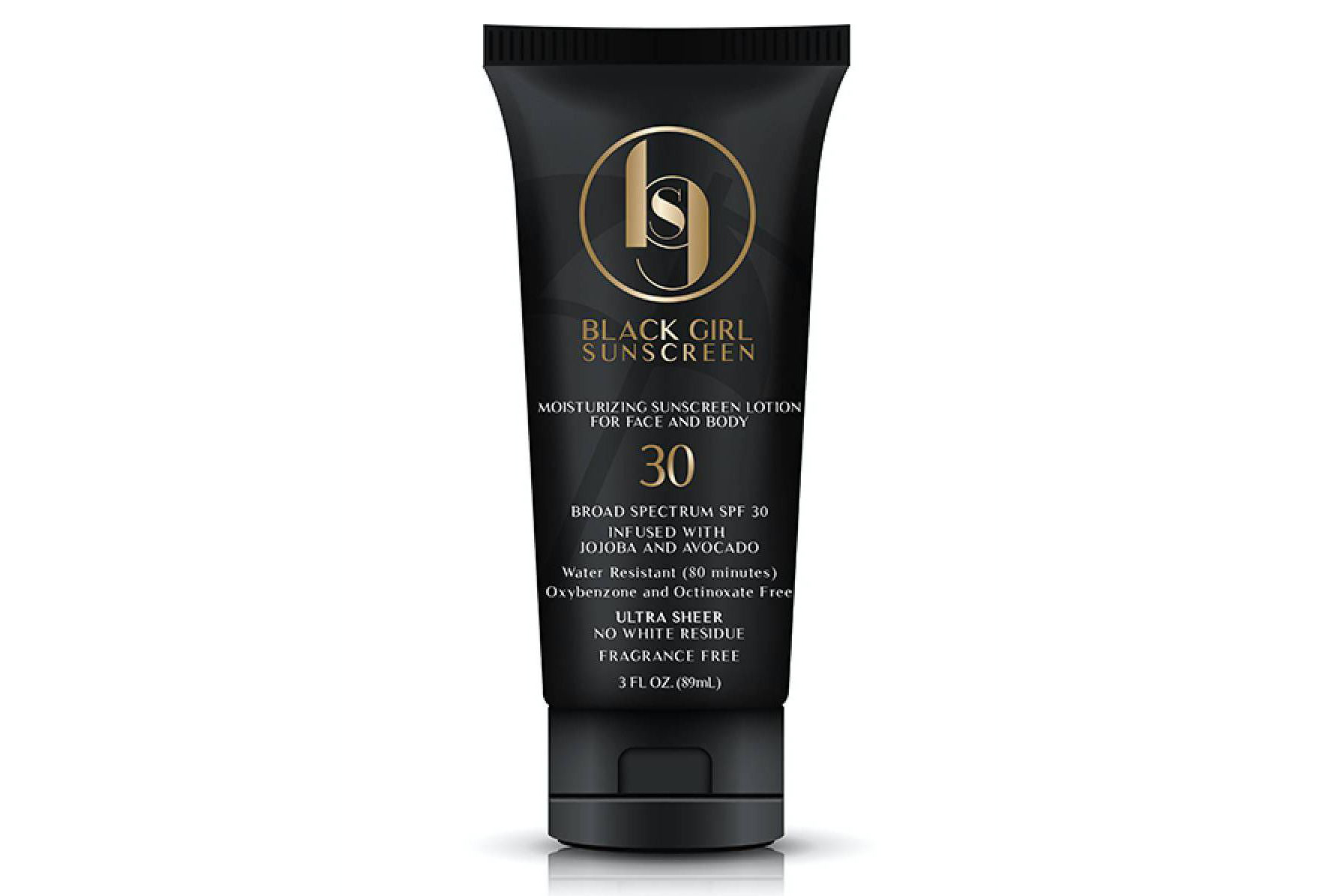 P.M.
At the end of the day, I start my skincare routine with an oil-based cleanser. There's something about the way it makes my makeup disappear that's so satisfying to watch. I use one from Eve Lom that only requires a pea-sized amount to instantly dissolve even my waterproof mascara. Then, I follow up with a second cleanser from Kate Somerville that's formulated to tackle acne, which is a must if you're looking to prevent future breakouts that inevitably lead to more hyperpigmentation.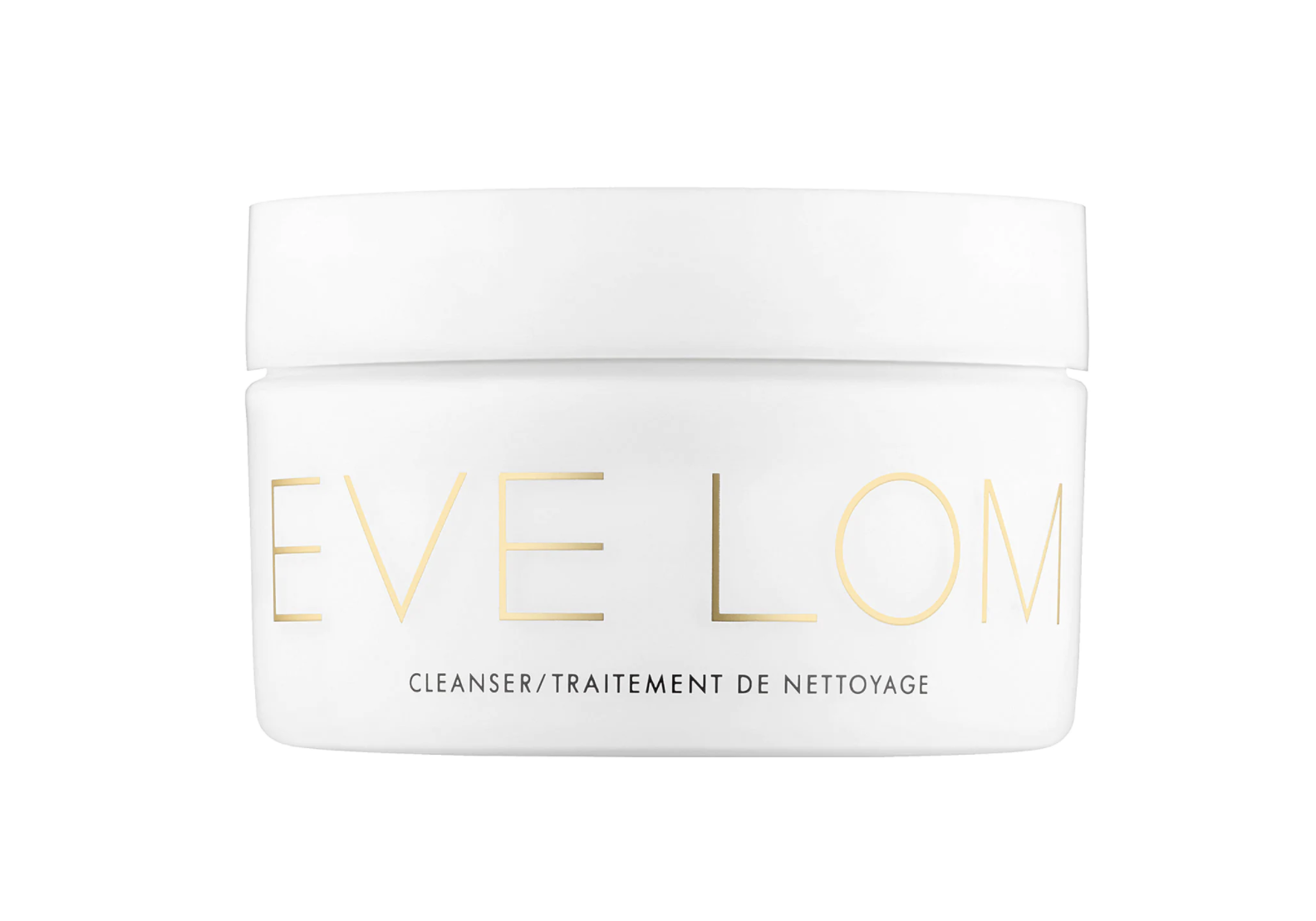 Shop It! $135, [tempo-ecommerce src="https://shop-links.co/1713099599711245039″ title="Sephora.com" context="body"]
And since I don't play when it comes to ensuring that my makeup is fully off of my skin at the end of the day, I use my Clarisonic facial cleansing brush to really work in my Kate Somerville cleanser. With three different settings, it scrubs away all of the debris on my face, even the stuff that's inside my pores. It does more than I could with just my bare hands.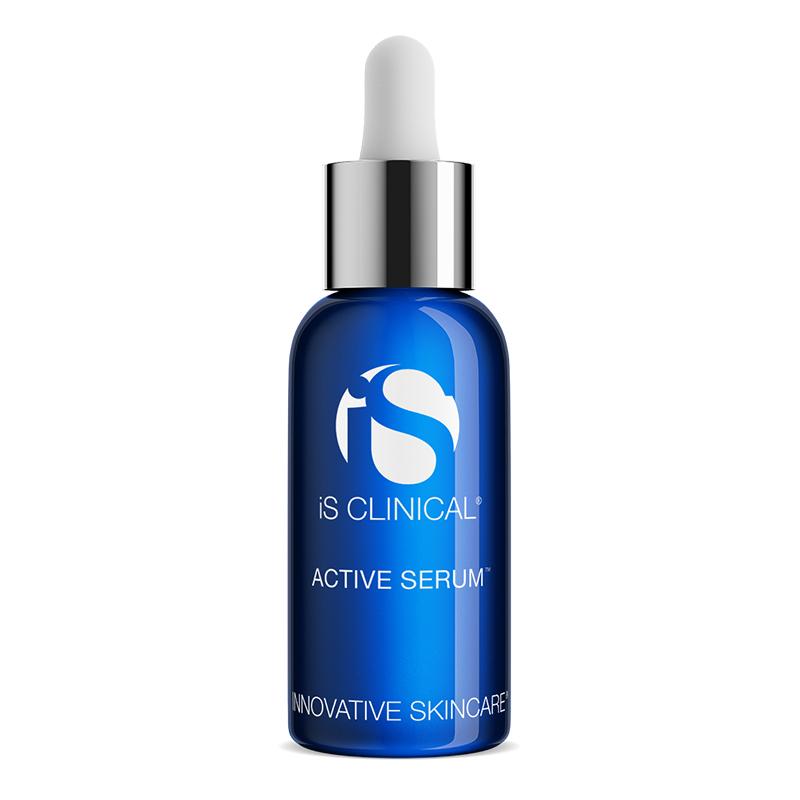 Shop It! $138, [tempo-ecommerce src="https://www.amazon.com/CLINICAL-CL1101-030-Clinical-Active-Serum/dp/B007PFIOUQ/ref=as_li_ss_tl?ie=UTF8&linkCode=ll1&tag=hgbeuhyperpigmentationskincareroutinebnewbyjuly20-20&linkId=9371e1c0a9737f997ab8457bcf0016f1&language=en_US" title="Amazon.com" context="body"]
Once my skin has been cleansed of all makeup and debris, I use this iS Clinical Active Serum. With glycolic acid, lactic acid, and salicylic acid, this exfoliating formula has been the biggest skincare game-changer for me. It's one of the biggest reasons my hyperpigmentation has subsided. The light tingle that ensues upon application lets me know it's working, and when I wake up in the morning with radiant skin, it confirms it.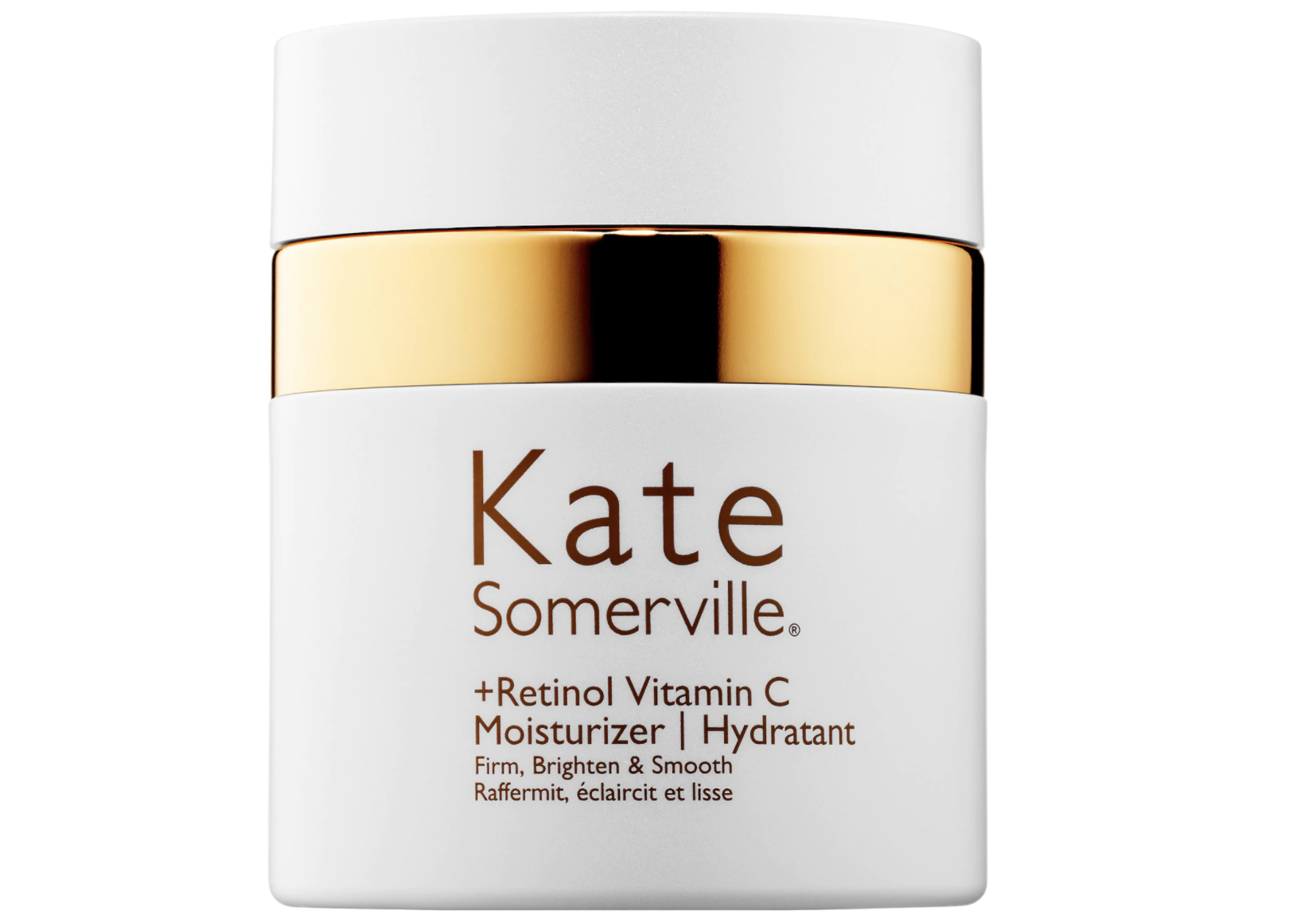 This brilliant moisturizer from Kate Somerville is the last step in my nighttime skincare routine and gives me an added dose of brightening that soaks in overnight. And what's better for combating hyperpigmentation than some vitamin C? Studies show that with continued topical use, vitamin C protects the skin against UV rays, helps stimulate collagen production, and helps heal small wounds and minimizes scar formation. Need I say more?
[quiz-entity id="7477421″ /]